Quick sewing tip: How to turn a fabric tube inside out without a tube turner
Article may contain Amazon & affiliate links. As an Amazon Associate I earn from qualifying purchases at no additional cost to you.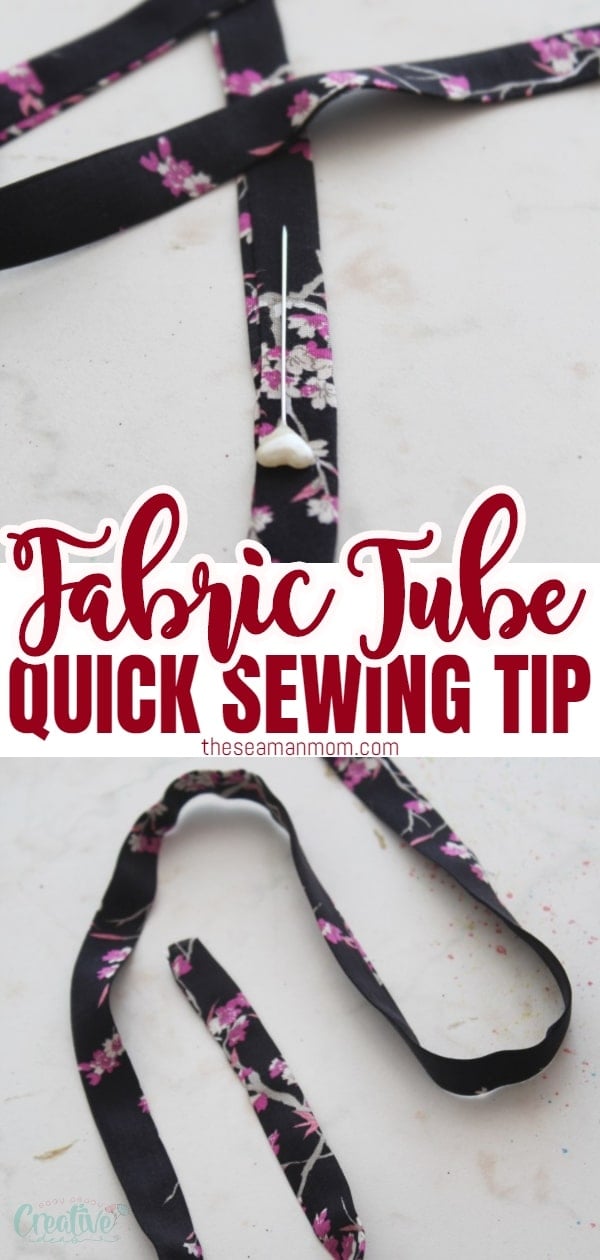 Working on a project that requires you to make a tube strap or a fabric tube that is a bit too narrow for your skills? Turning fabric inside out doesn't have to become mission impossible! Here's how to turn a fabric tube inside out without a fabric tube turner!
How to turn a fabric tube inside out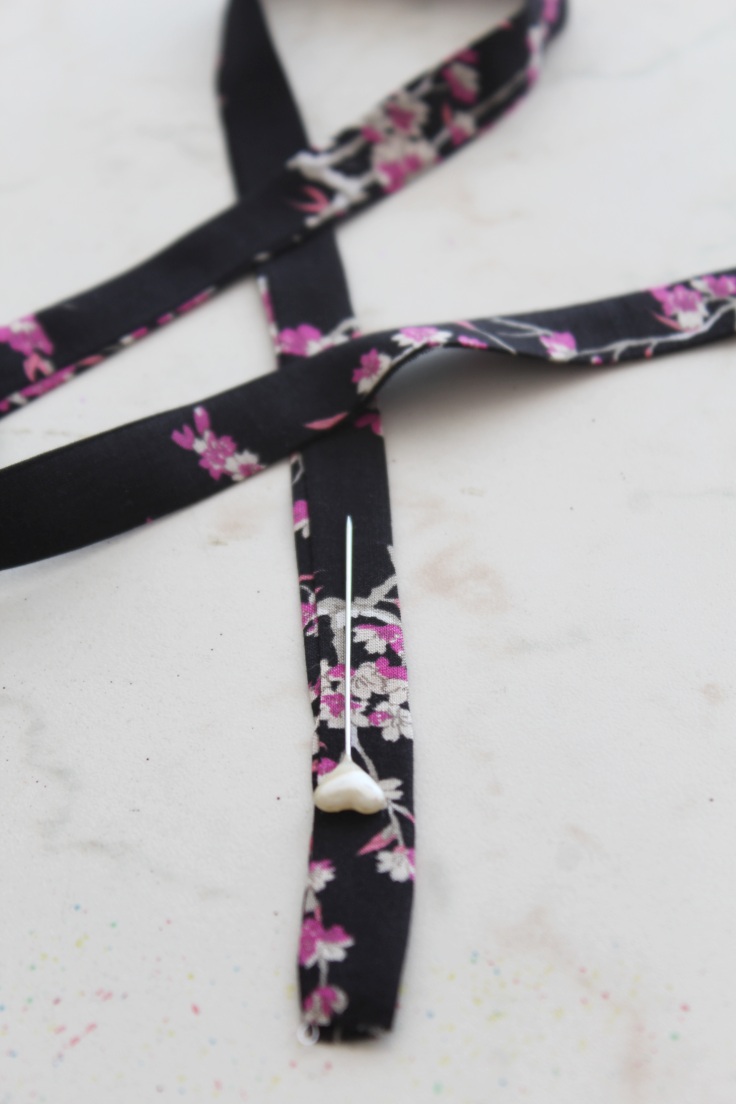 If you've been sewing for a while you must know straps and other narrow tubes can and most times are a huge pain! I've been avoiding sewing a fabric strap for a while until I decided I'm skilled enough to try my hand at one. I just didn't want my first try to be a struggle so I learned how to turn a fabric tube inside out the easy way.
I'm not gonna lie to you, it took me a while to figure out this particular method and I used a different method for a couple of years. I was simply folding the strip in half twice then I was finishing the edges with an edge stitch. It's an easy method but not the best looking. And to be honest not as easy as this one I'm gonna show you in just a minute.
More sewing tips you might like:
If you've been following me for a while, you probably know that all of my 5 aunts and my mom have been sewing for over 50 years each. I got to see them in action a few good times and one of the techniques I learned from this experience was how to turn a fabric tube inside out. But their method was different than my double folding technique. They were using a safety pin to push the wrong side of the tube through the right side of the tube.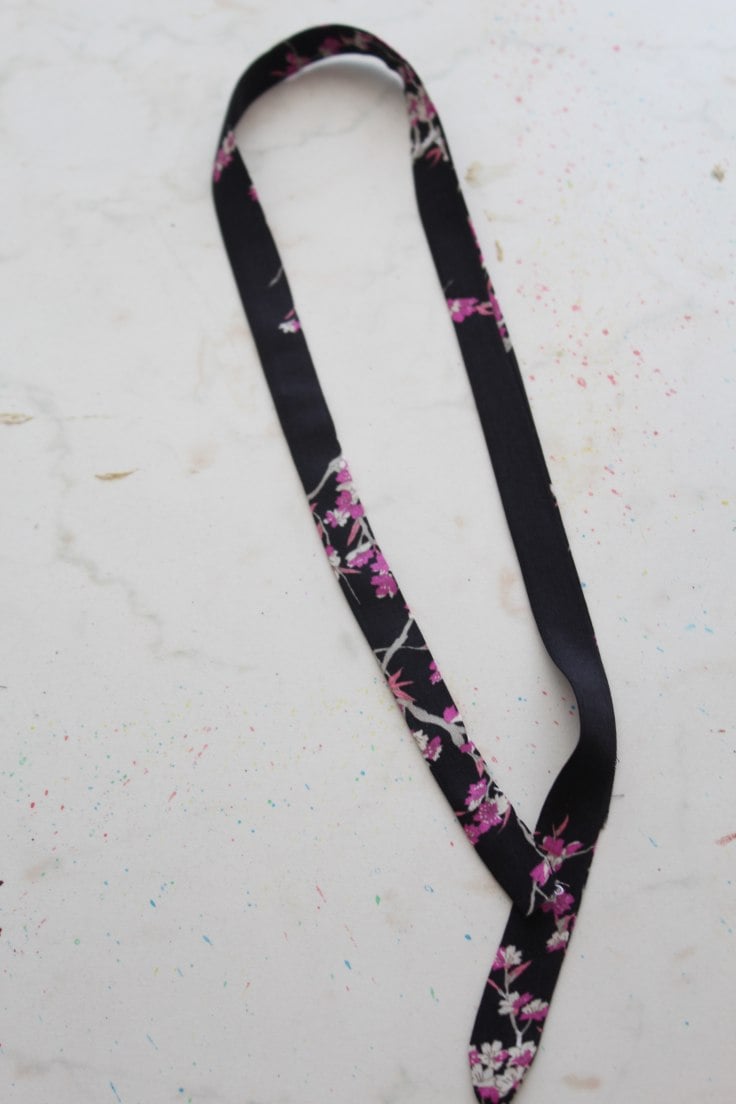 This method works faster on most straps, I'll give you that, but not on narrow straps and not to mention spaghetti straps! Those are the worst (or maybe not! I'll show you soon my super easy method to make spaghetti straps which also works for turning button loops out). For the narrow straps or tubes below I'll show you how to turn a fabric tube right side out, the easiest and fastest way!
Once you learn this method, you'll never go back to your old technique! And the best thing is you don't even need a tube turner, just a couple of items you most likely have in the house. Pantry to be more specific. Intrigued much? Let's reveal the big "secret" now.
H
ow to turn a strap inside out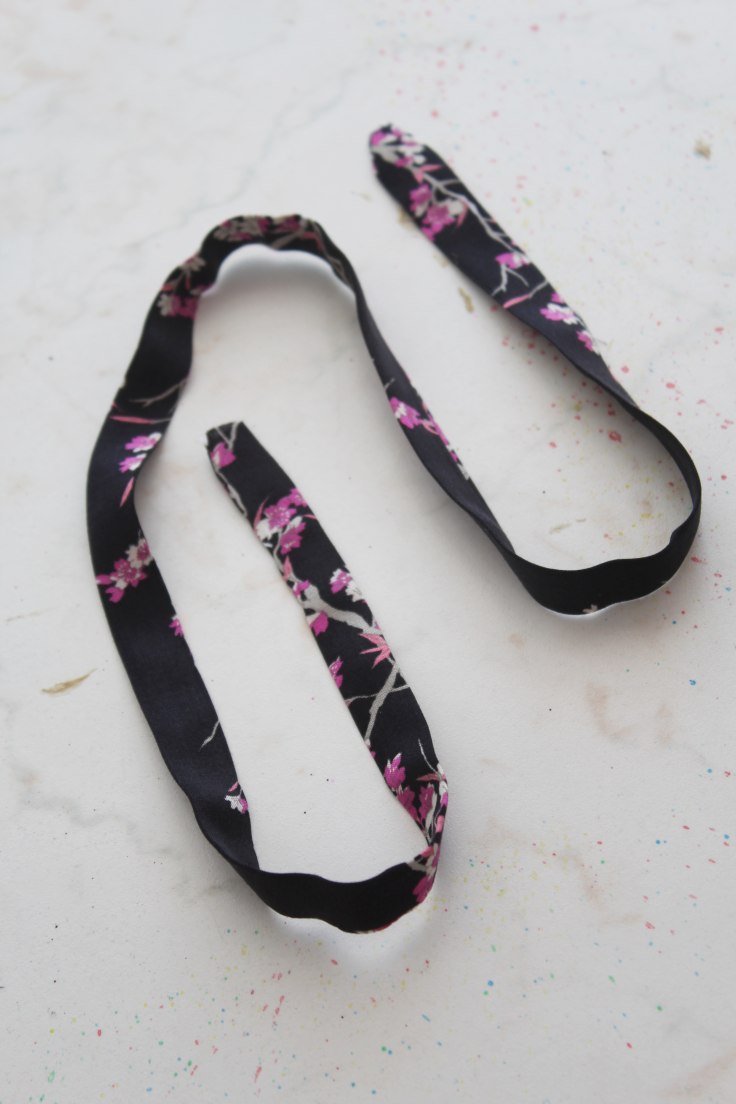 Materials:
fabric strip, wider than the final width of your tube
matching thread
long bamboo skewer
Directions:
---