Easy DIY Natural Fruit Fly Repellent Ideas
Article may contain Amazon & affiliate links. As an Amazon Associate I earn from qualifying purchases at no additional cost to you.
Get those annoying fruit flies out of your kitchen without any heavy engineering! These simple natural fruit fly repellent methods use stuff you already have in your kitchen and require no cutting, taping, or other head scratching DIY tinkering.
Natural Fruit Fly Repellent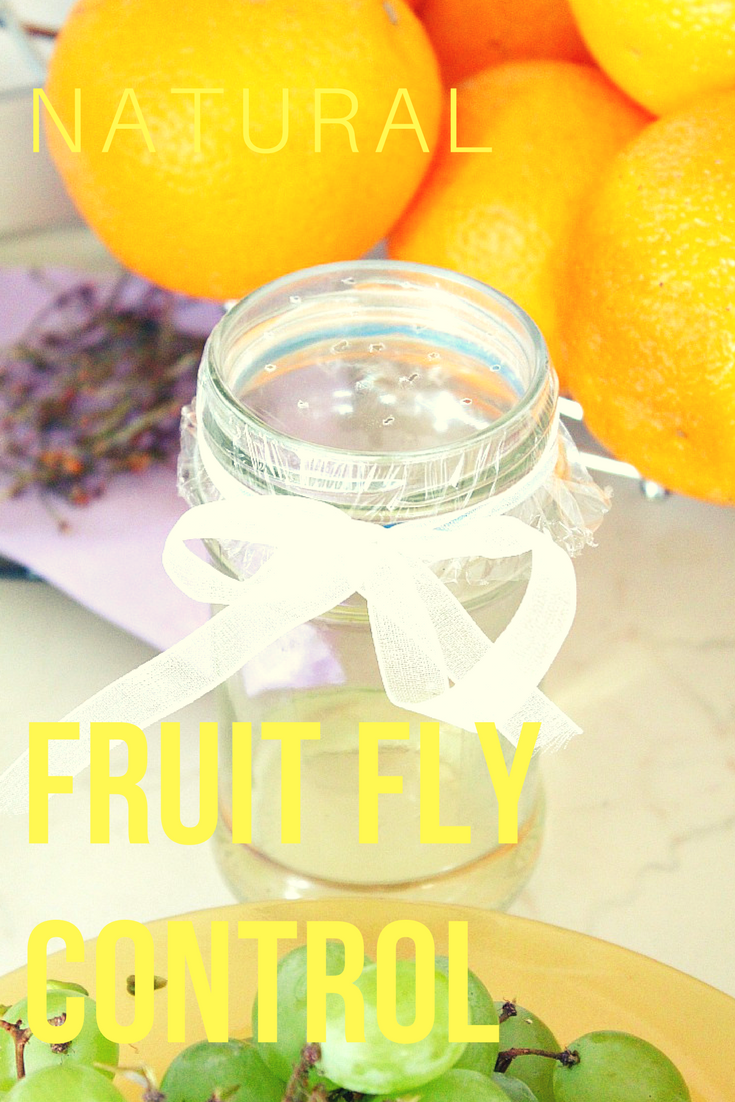 I hate having to squeeze my brains to find fruit fly repellent ideas and chasing after those annoying bugs like all the time! Being able to have fresh fruit in the house is one of the things I love most about Spring and Summer. It's so nice to keep fruit in plain sight as we all tend to eat healthier this way; they're so tempting, especially those bright red apples!
But it all comes with a downside: those nasty fruit flies! No matter how careful I am in using up or removing ripe fruit immediately, these little buggers are always there. And they're everywhere, even when there's no rotten fruit in sight. I honestly thought fruit flies love rotten fruit but apparently, fresh fruit is also a delicacy! Or maybe they just like to hang around, they've come to consider us family or buddies so they simply make themselves comfortable in our house. After all, that's what good friends do, right? lol
Need more repellent ideas?
I hate to break their tiny hearts but the feeling is not mutual, I don't enjoy their friendship! So I had to do something to get rid of them hence the diy fly repellent. It may take a consistent effort, on a daily basis, but these natural fly control ideas below are natural and safe for the house and your family.
Fruit Fly Repellent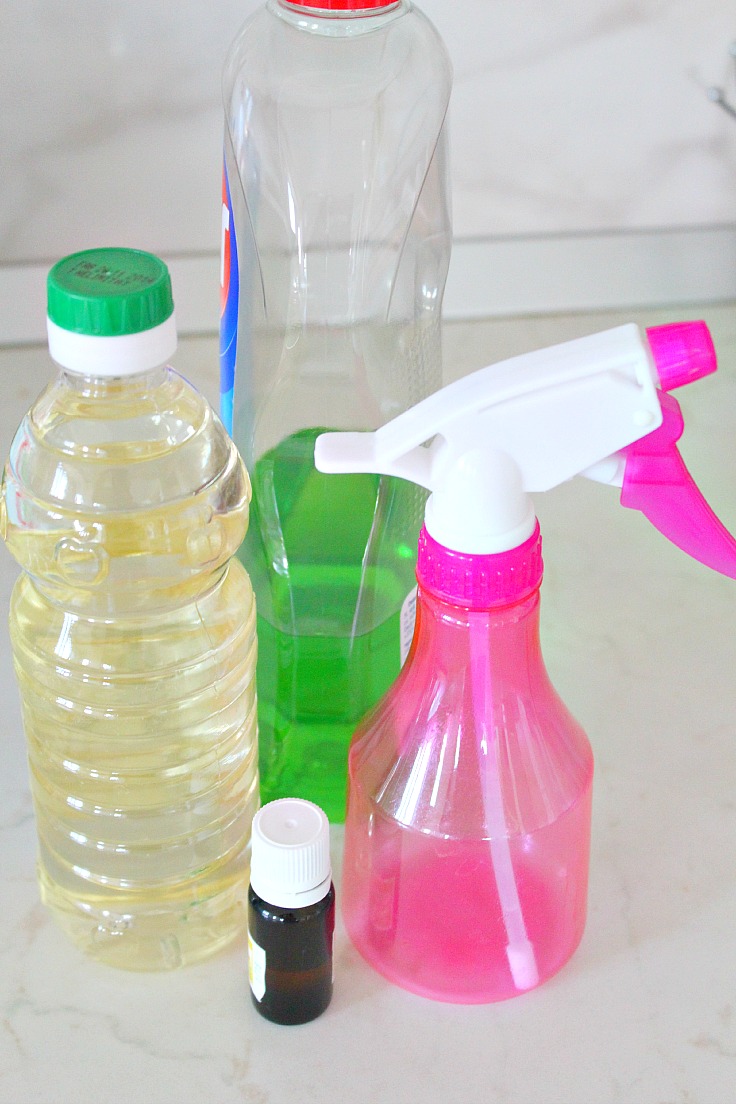 Fruit fly repellent #1 – Natural fruit fly spray
This fruit fly repellent uses stuff that's safe for your family and the environment and is good not only on fruit flies but house flies, ants, spiders and most unwanted crawlers.
Ingredients:
2 1/4 cup white vinegar
2 tbsp dish washing soap
1 tbsp peppermint essential oil
1 tbsp lemon oil
Directions:
Mix all ingredients in a spray bottle
Shake well
Use to spray directly on fruit flies
You may need to use the spray several times a day, on a daily basis
Or if you hate spending so much time spraying the life out of you on those nasty little flies, you can use another natural fruit fly control method. Make a simple fruit fly trap that you can strategically place around the house and just forget about afterwards (well…not indefinitely, really)
Fruit fly repellent #2 – Fruit fly trap
Ingredients:
White Vinegar
Dish soap
Mason jar
Plastic wrap
Twine
Directions:
Pour just enough white vinegar to cover the bottom of the jar (I found cider vinegar is not strong enough for my fruit flies).
Add a drop of dish soap (it will break the surface tension of the vinegar so the fruit flies can't just sit atop the liquid).
Cover the jar with plastic wrap and poke a few holes in the top.
Secure with a string of twine
The flies will get in easily, drawn by the smell of vinegar but won't be able to find their way out
Place jars around the house where fruit flies tend to gather. Occasionally check the jars, remove content and place fresh vinegar.
You may use left over wine and the bottle
You can use ripe fruit instead of vinegar
Fruit fly repellent #3 – Keep your drains clean
Also another natural fruit fly control method is keeping the drains clean as that's another place where fruit flies tend to breed. Check out this easy method for cleaning the pipes and the drain the natural, healthy way.
Pin to save for later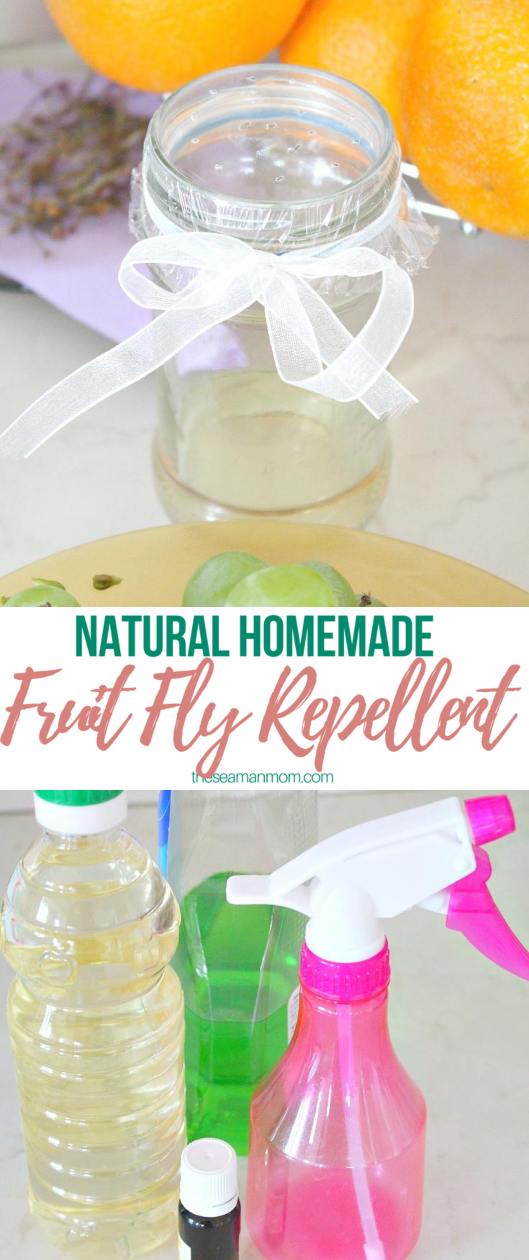 More cleaning ideas you might like:
Most popular DIY: