A Surprising Tool To Help You Sew Like A Pro: DIY HEM GAUGE
Article may contain Amazon & affiliate links. As an Amazon Associate I earn from qualifying purchases at no additional cost to you.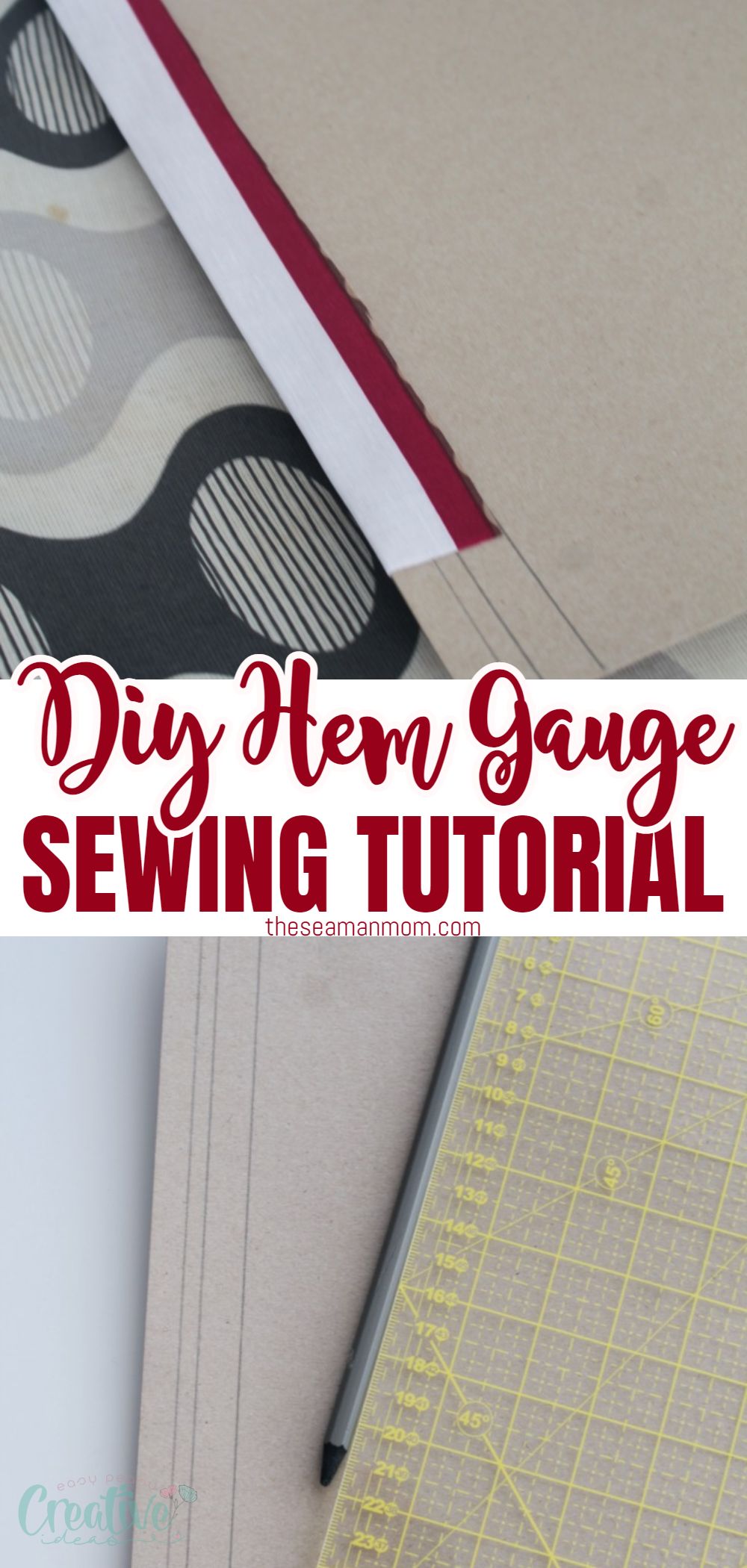 Struggling to get neat, even hems all the time? Making your own hem gauge is so easy, simple and affordable! Here you'll learn the easy way to hem using a DIY hem ruler!
Hem gauge tutorial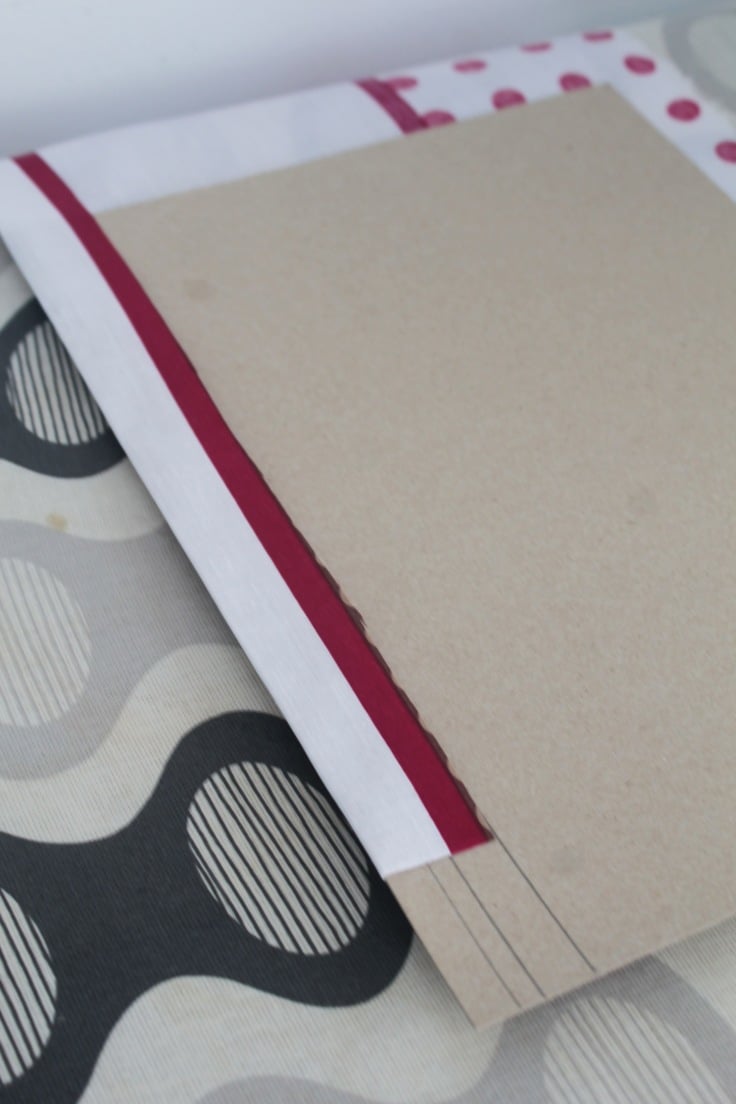 Hey guys! Today I have a super quick and simple idea to help you achieve the perfect hem! Like, all the time! This super duper hem gauge is so cheap and easy to make, with materials you already have on hand you'll absolutely love it!
I've always struggled getting even hems especially when hemming lightweight fabrics back when I didn't know how to do a narrow hem and didn't have a rolled hem foot to make a neat, rolled hem. I admit I hated hemming, most of the times when I didn't sew with cotton (this is an awesome fabric to sew with, from cutting to sewing and finishing hems and seams, I love it!)
But one cannot sew with cotton all the time right? Recently I made a nice blouse with pleats using chiffon and I could not, for the love of me, manage to make the hem even! The fabric kept slipping and my narrow hem ended up being a nightmare! I had to unpick it with my seam ripper (which was also a nightmare because chiffon is just not the friendliest fabric for a super klutz like me!). So I thought there must be a simpler way to do this! And I remembered seeing some sort of a hem ruler or hem gauge around the internet a while ago and decided to make my own.
Want more quick sewing tips?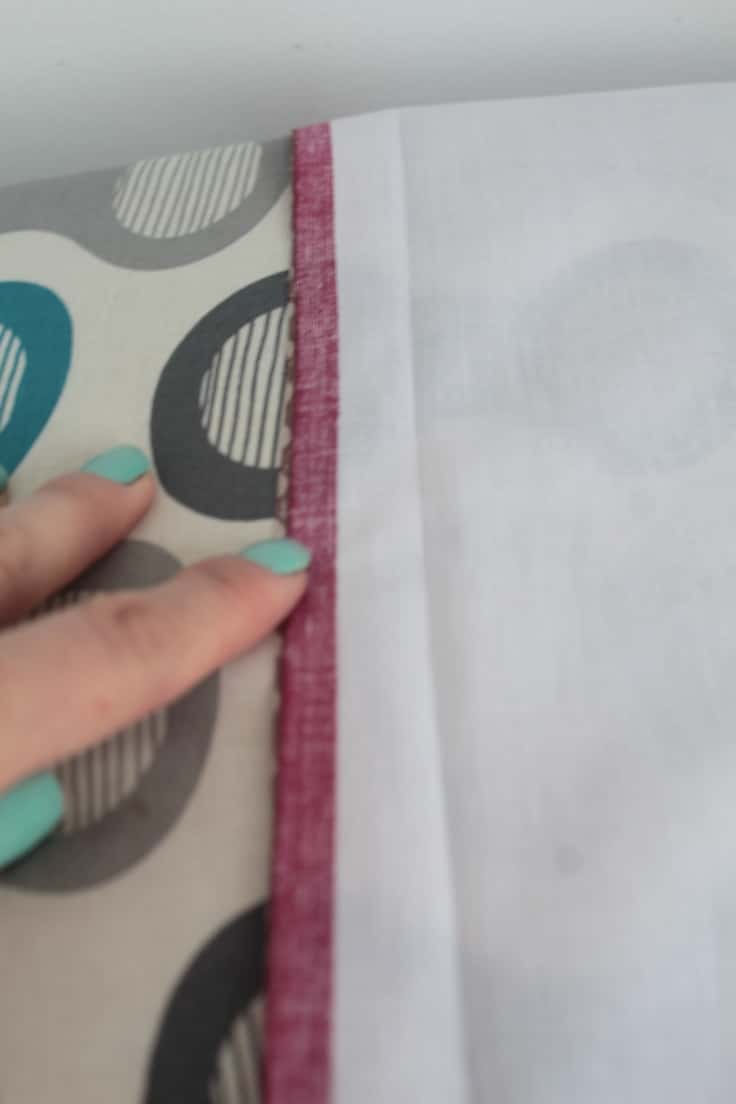 This DIY hem guide I made is no rocket science, really! It's not fancy, it's super basic and looks quite rudimentary but IT GETS THE JOB DONE! Perfectly! With any kind of fabric! Sorry for screaming a little here but I'm super excited about finally learning how to hem evenly in such an easy and quick way!
I must admit I'm quite in love with this DIY gadget, it's now my permanent companion on the sewing table! And even though I used it quite a bit lately, it still looks in top shape! Let me show you the stupidly simple steps making this hem gauge takes!
Hem guide DIY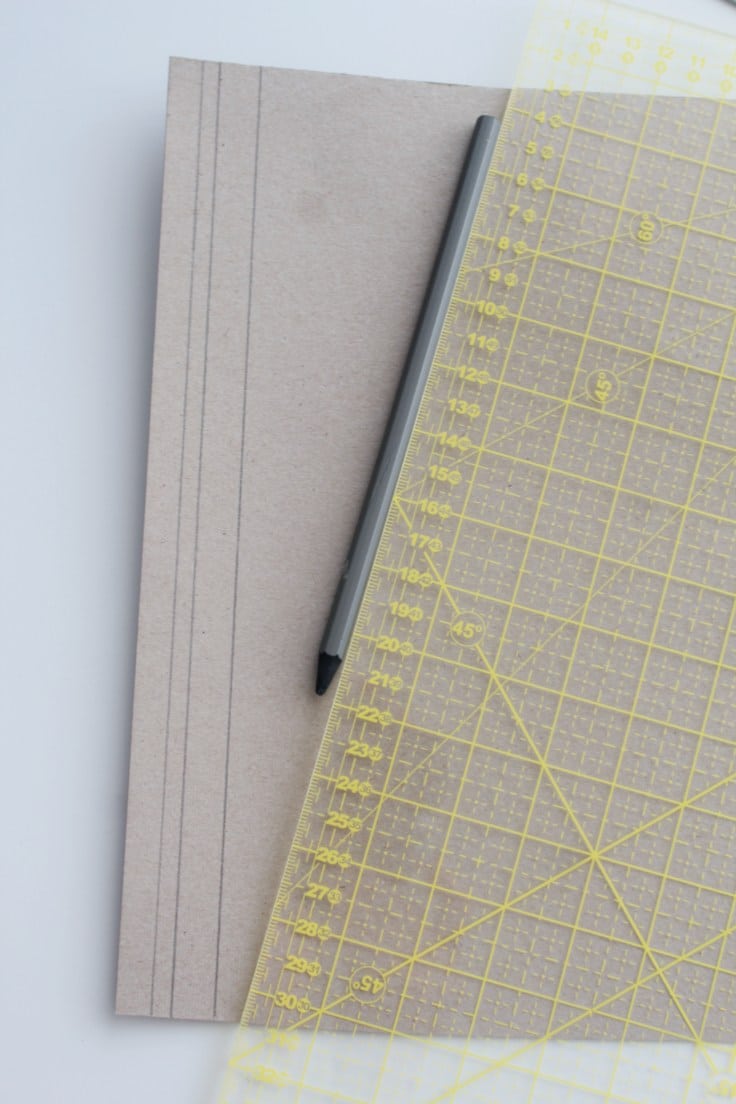 Materials:
cardstock in light color
pencil or pen
ruler or quilting ruler
clothing item to hem
pressing iron
Directions:
How to make the hem gauge
Place the cardstock on the table and measure the desired hem on both ends of the cardboard, lengthwise.
Place the ruler between these marks and trace a deep strong line between the marks.
Using this method trace various size hem guides on the cardboard so you'll be able to use the same hem gauge on more occasions, for different hems. I traced 1″, 1/2″, 1/4″ hem guides as seen in the photo above.
How to use the hem gauge
Place the fabric with the wrong side up and align the hem gauge with the edge of the fabric.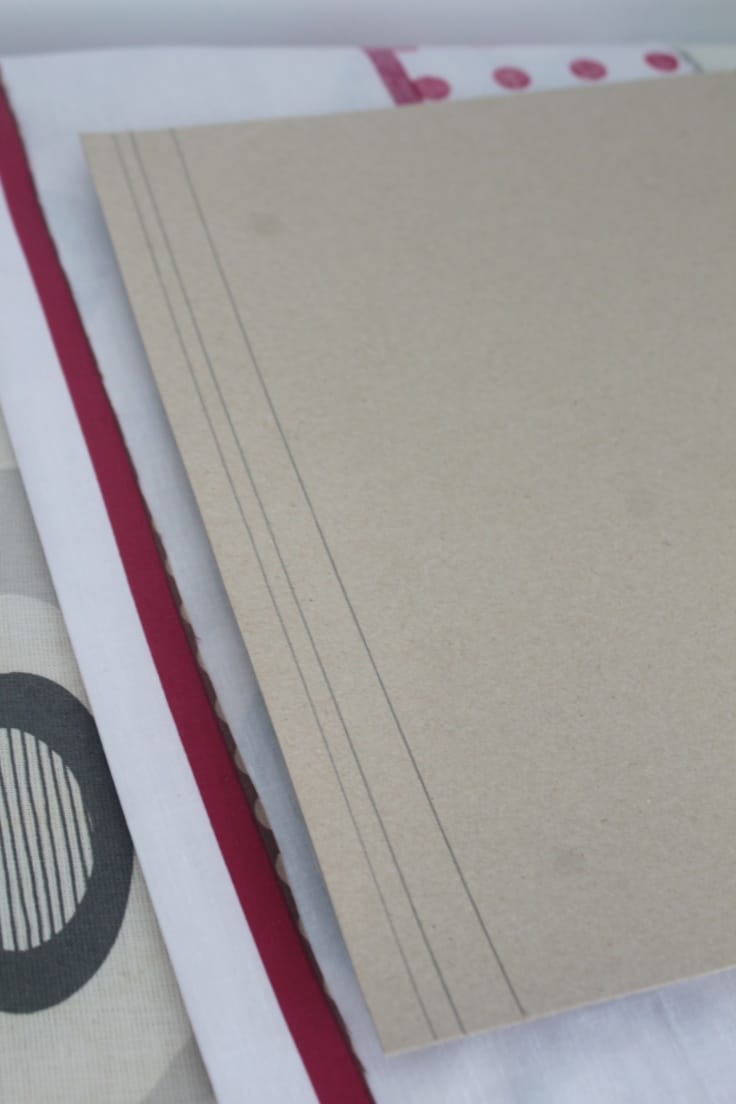 Fold the fabric over the hem gauge until it reaches the desired mark line on the gauge.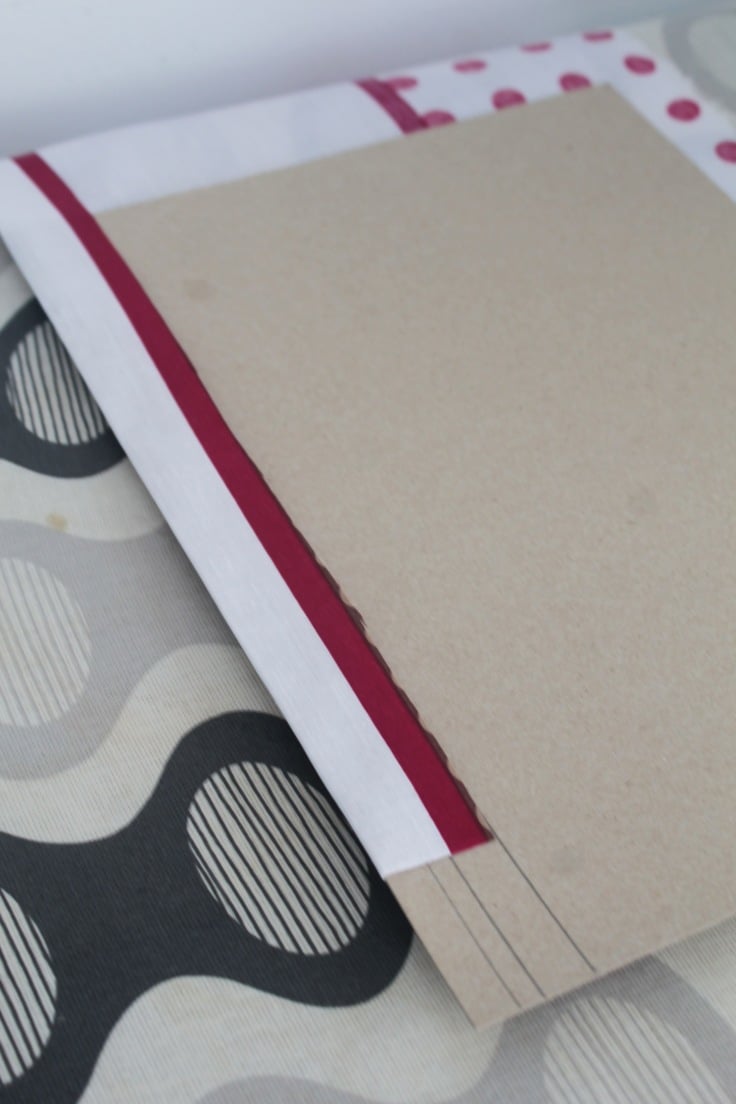 With the pressing iron on steam press the hem down.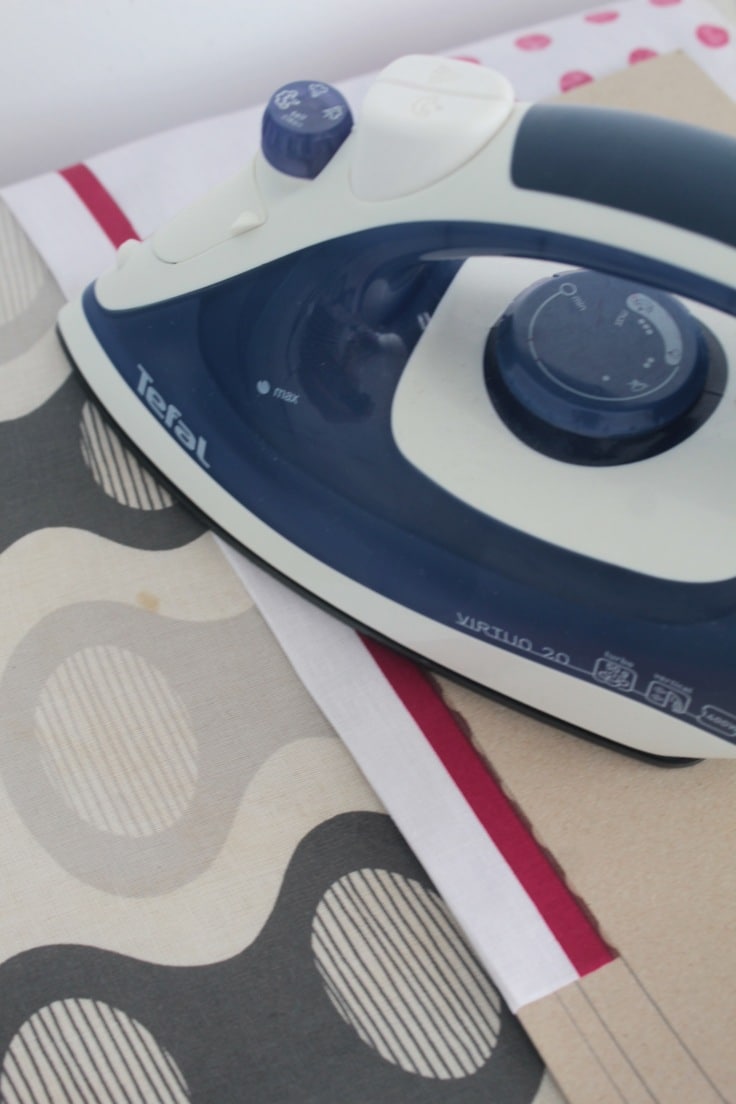 When the hem is folded all around the clothing item repeat the process.
Sew the hem down as close as possible to the inner fold (I normally sew about 1/8″ away from that fold).
And you're done! Isn't your new found gadget so cool and your hem perfectly even?
If you liked this tutorial please let me know in the comment section below and don't forget to rate it! Thanks!
Pin to save for later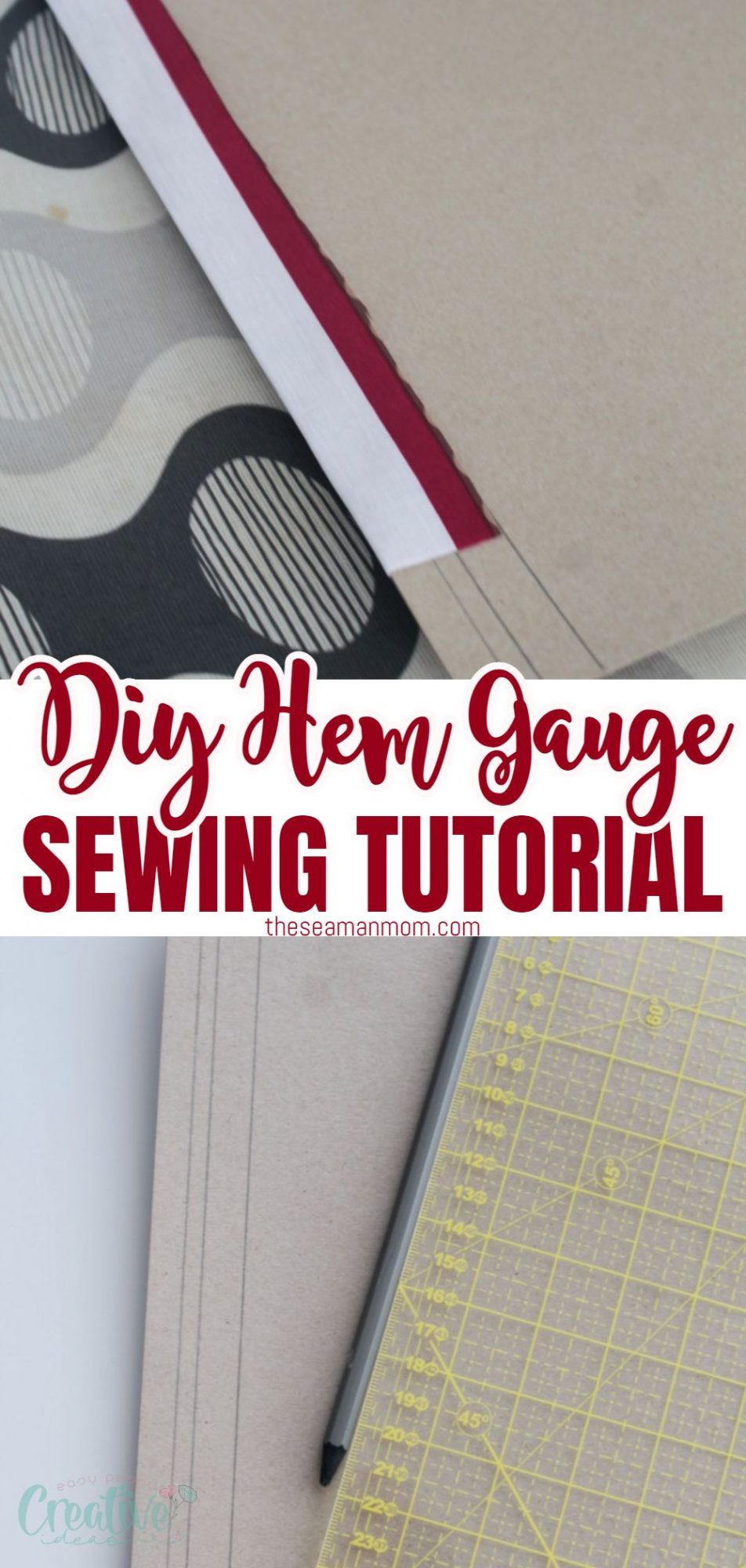 Most popular sewing projects: