Looking for inspiring ideas for thread and bobbin storage? Storing and organizing your spools and bobbins doesn't have to cost you a thing when you make these bobbin storage ideas yourself!
Bobbin holder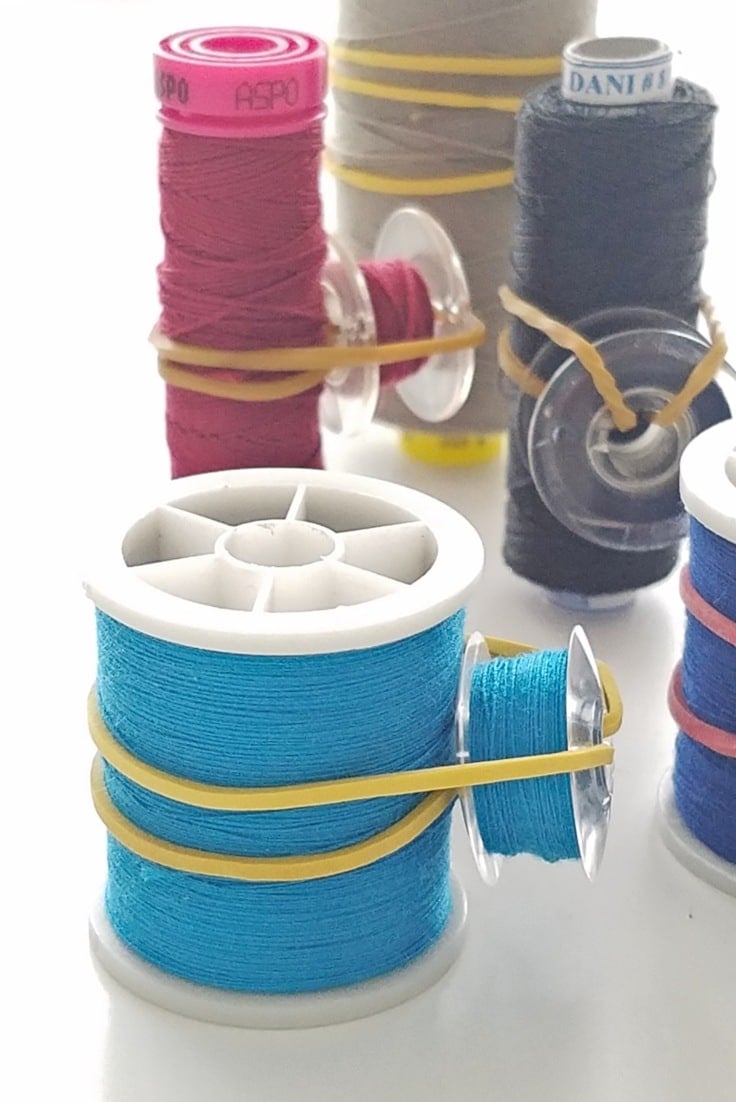 Hey guys! Today's tutorial is gonna be real quick! I just wanted to show you my bobbin storage solutions in case you're dealing with a case of messy sewing room. Trying to keep all those crazy spools and bobbins in check but they keep ending up all tangled messy and hard to use? These bobbin storage ideas are real live savers!
I started sewing a few years back and I've had troubles keeping my notions and supplies in order. I'm a freak when it comes to keeping my house tidy but I had to relax a bit regarding my sewing room. It was just too much to handle! It's been a learning curve but I think I finally got the hang of it and my sewing room looks much better than before. These bobbin organizer ideas contributed greatly!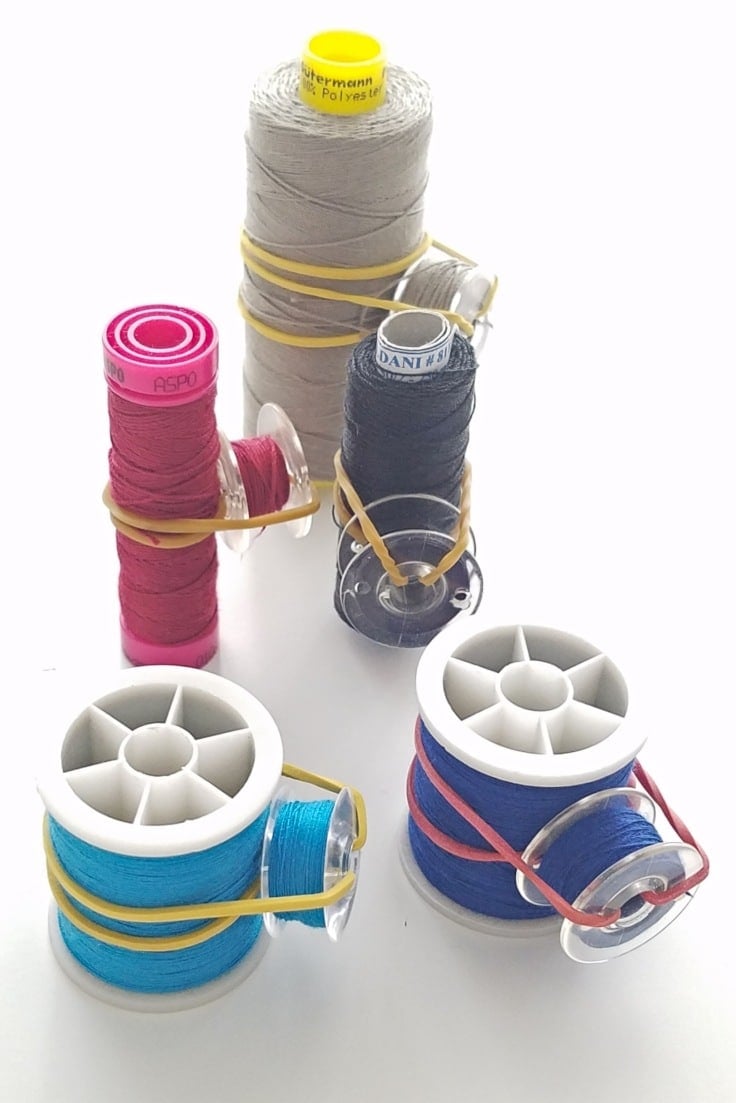 Want more quick sewing tips?
When it comes to bobbin storage I have two solutions. If I know I'll be sewing with the same thread colors for a while, I prepare those spools, I wind the bobbins, sometimes multiple bobbins per spool if the project is big and attach the bobbins to the spool as seen in the photo above. I'll highlight the exact steps in the step by step description below.
Most times though I simply use a toe separator to store my bobbins, so this is my second solution. Honestly I prefer this option, to me it not only looks better but the bobbins are tightly stored so the thread never unwinds. The toe separators are cheap and if you find some with glitter as mine, they'll add a nice dose of cuteness to your sewing room.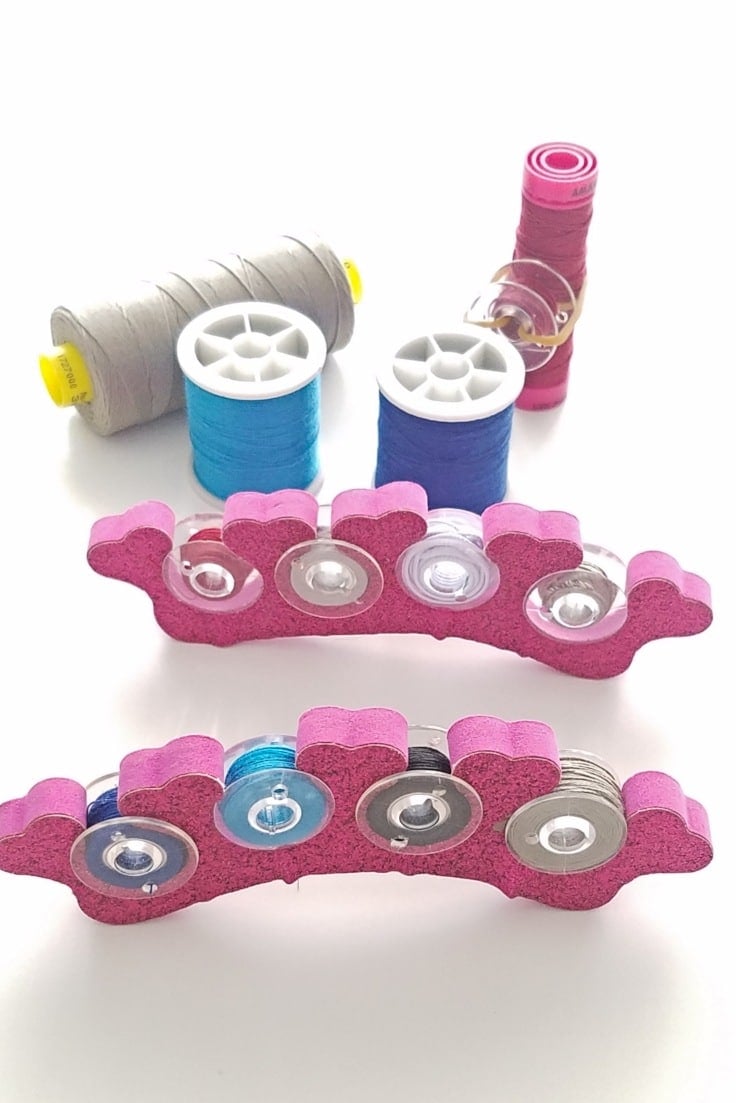 I keep all the treads and spools in a little cabinet I bought from Ikea. I store the cabinet right under my sewing table so they're always easy to reach, making my life so much easier and my sewing projects a little faster. Here's how I do the bobbin storage number one. It may seem silly but someone has to teach silliness too lol
Bobbin storage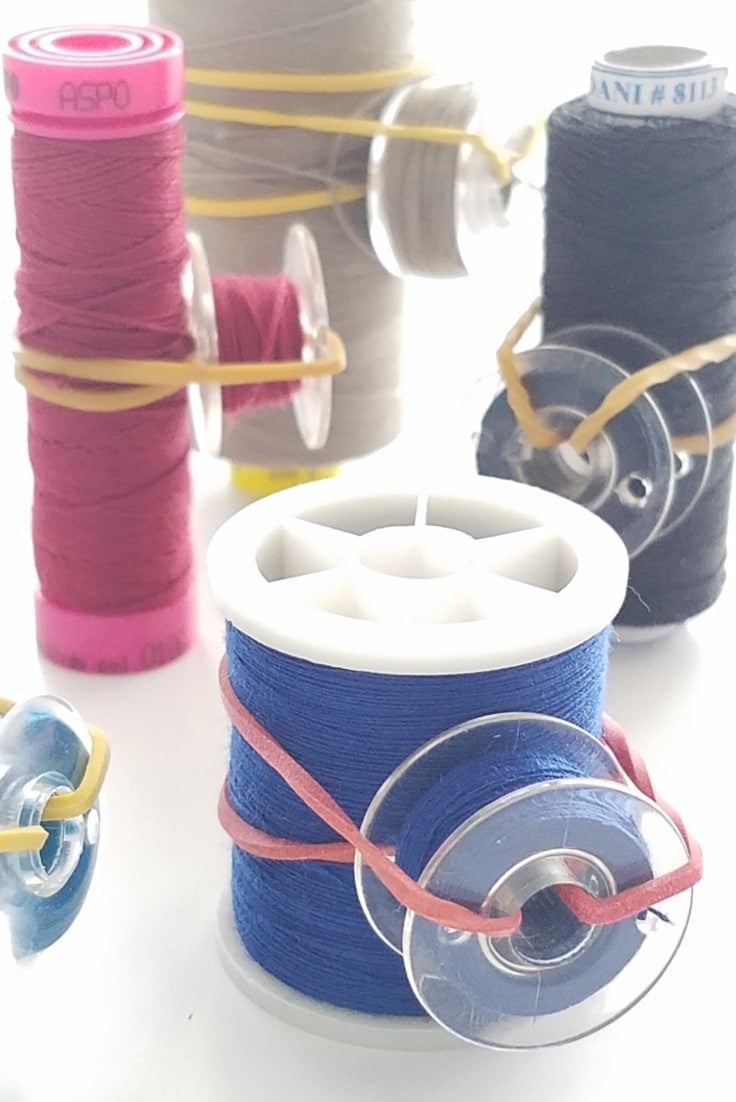 Materials:
spools of thread
corresponding bobbins
elastic bands
Directions:
Pull the elastic band over the spool of thread.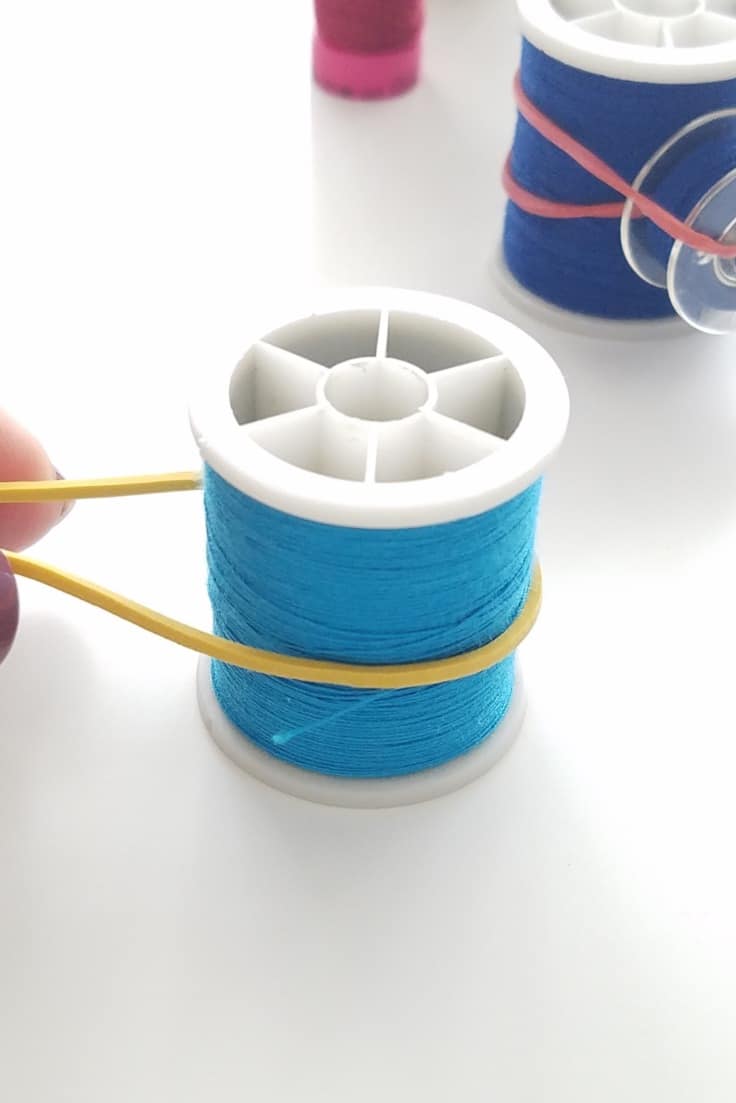 Insert the opposite end into the bobbin until the end reaches the other end of the bobbin.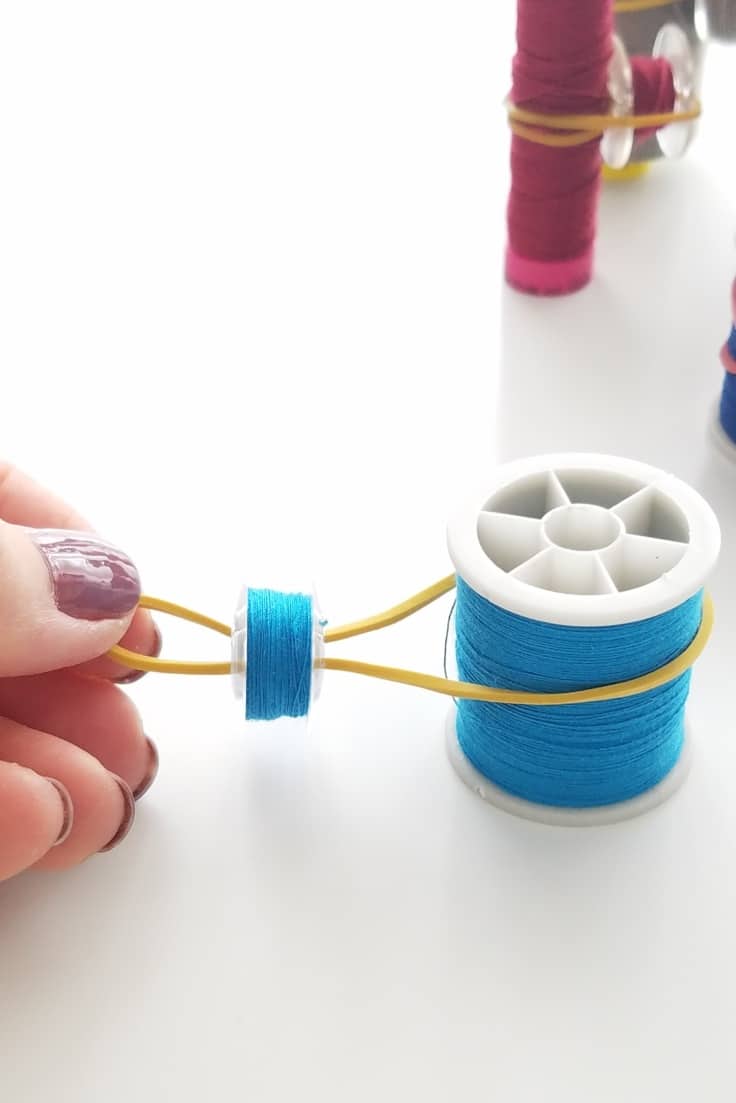 Grab this end and pull it over the spool as you did in the first step.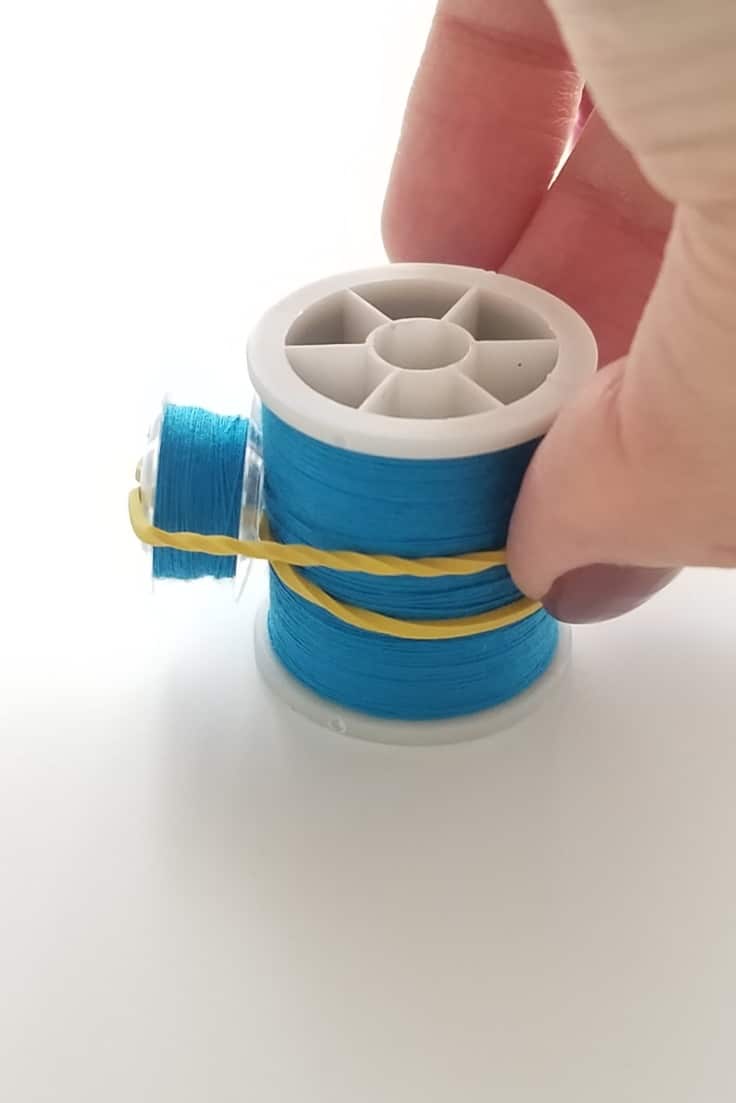 A little tip: to prevent the thread from unwinding on both the spool and the bobbin I spray the ends of the thread with hair spray. Then I move the elastic so that it covers the thread end on the spool to make it even more secure.
And that's pretty much it!
I this is the coolest DIY bobbin storage idea and an excellent solution to keep spools and corresponding threads together!
If you liked these tips, please let me know in the comments below and don't forget to rate this tutorial! Thanks!
Pin to save for later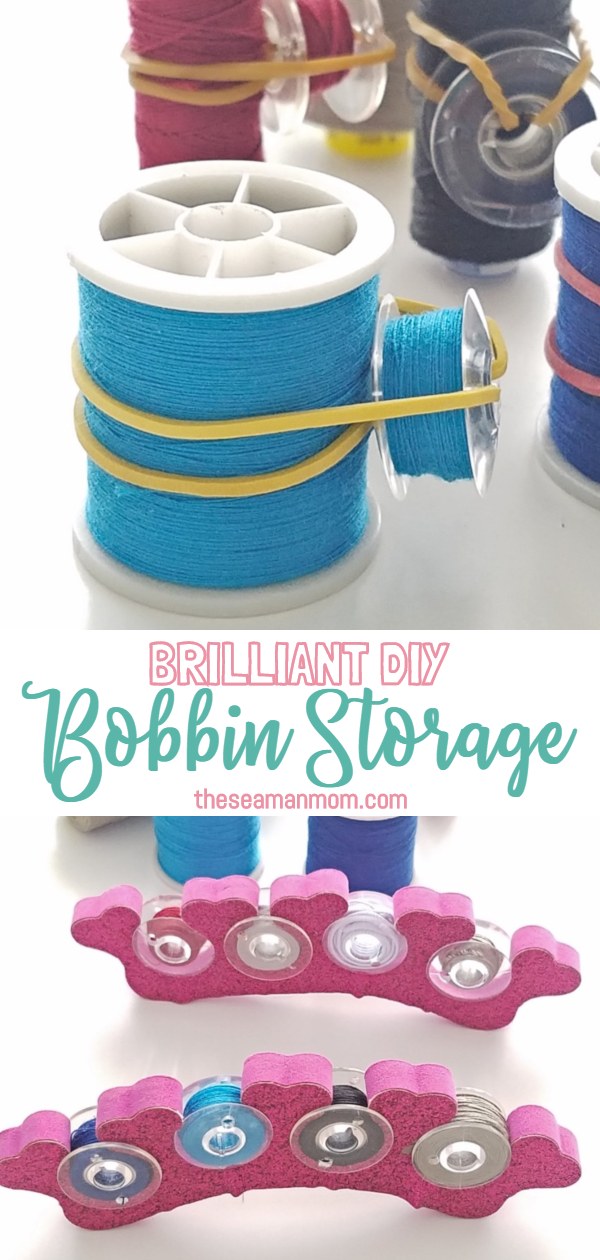 Most popular sewing projects: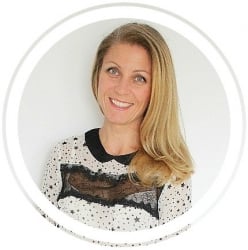 Hi, I'm Petro, author and founder of Easy Peasy Creative Ideas. Sewist, crafter, avid DIY-er, foodie, photographer, homemaker and mommy to one. I'm an expert at coming up with quick, clever sewing tips, recycling crafts and simple, easy recipes! You can find my ideas featured in reputable publications such as Country Living, Good House Keeping, Yahoo News, WikiHow, Shutterfly, Parade, Brit & Co and more. Thanks for stopping by and hope you'll stay for a while, get to know me better and come back another time. Stick around for real fun projects!