Article may contain Amazon & affiliate links. As an Amazon Associate I earn from qualifying purchases at no additional cost to you.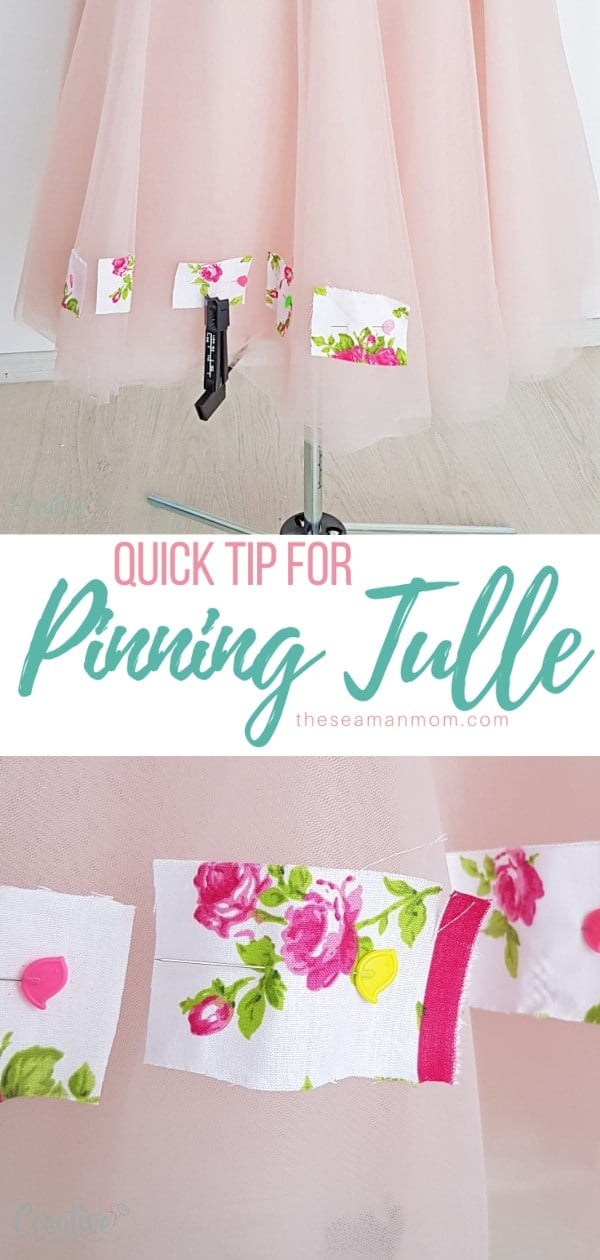 Hemming tulle and other thin, slippery fabrics can be tricky and time consuming, especially when dealing with multiple layers. Here we'll share a quick tip on how to pin tulle, that will help you cut, hem and sew tulle without any hassle!
How to pin tulle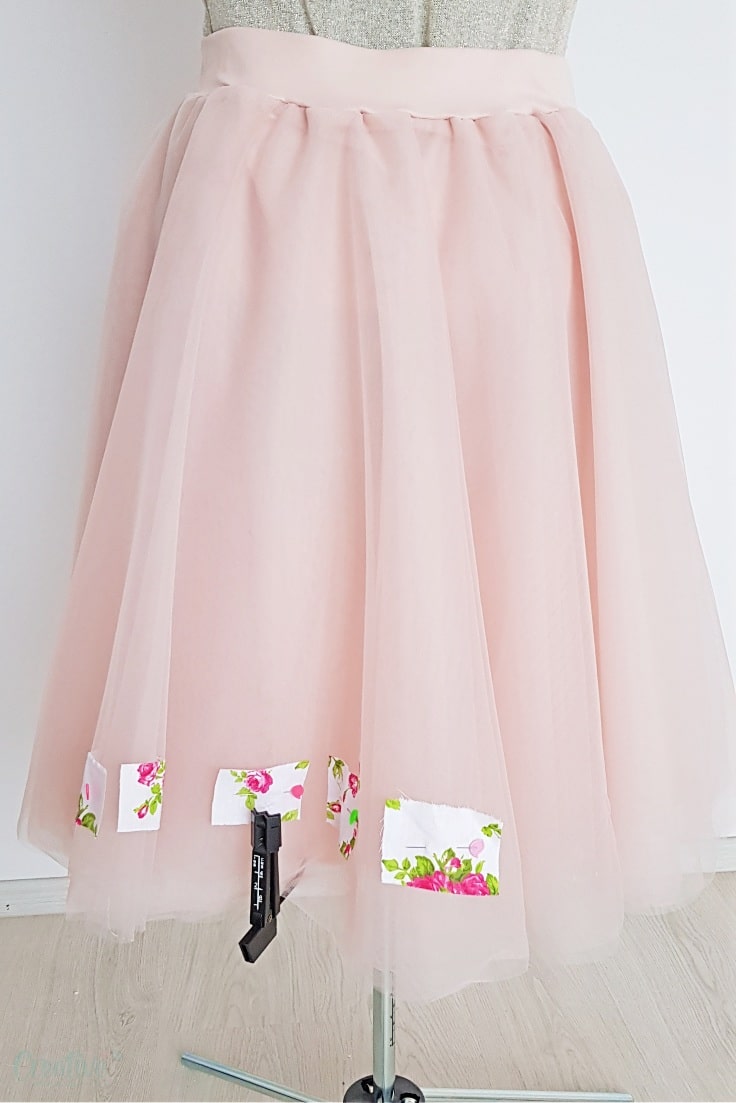 Hey, guys! Today I wanted to share another quick sewing tip I discovered in my sewing journey. This time the tip is related to how to pin tulle fabric but works just as great for other lightweight fabrics that are slippery and hard to pin, cut, hem and sew (like organza and veil). And you probably already guessed it from the image above, it's such a simple but brilliant idea!
As you might remember, I made this pretty tulle skirt a while ago. Overall, making this skirt wasn't hard at all as I used a circle skirt pattern to cut all the layers. But pinning and sewing the tulle were posing a little bit of a problem, mainly because most of my pins were slipping and falling with every move. It was a little time consuming as I had to move slower and with care but I was excited to get that project finished and wear that adorable skirt!
Not long after I made my skirt, my little girl wanted one too. And because I didn't want to go through the same problems with pins running away from me, I put my mind to work and came up with a little trick: use fabric scraps to place under the pins! This simple idea saved me so much time and helped me sew Ellie's skirt quicker and with more confidence.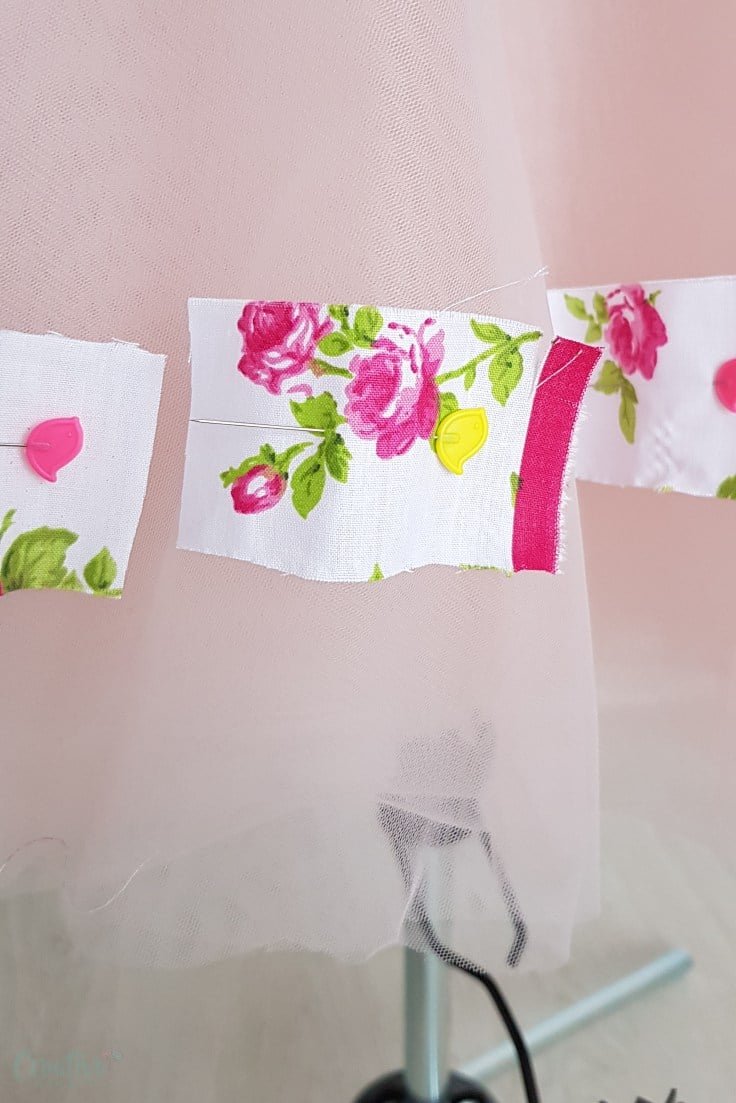 More quick sewing tips you'll love:
Whether you're cutting tulle, pinning or hemming single or multiple layers, this trick works wonders for all! Sewing pins won't stay well in tulle, because the weave in lightweight fabrics is so thin and not strong enough to hold the pins in place. So what I do is cut small rectangles of fabric scraps (or even small pieces of paper), and pin through them. The scraps give the pins something to grab onto and a lot more stability and also more visibility.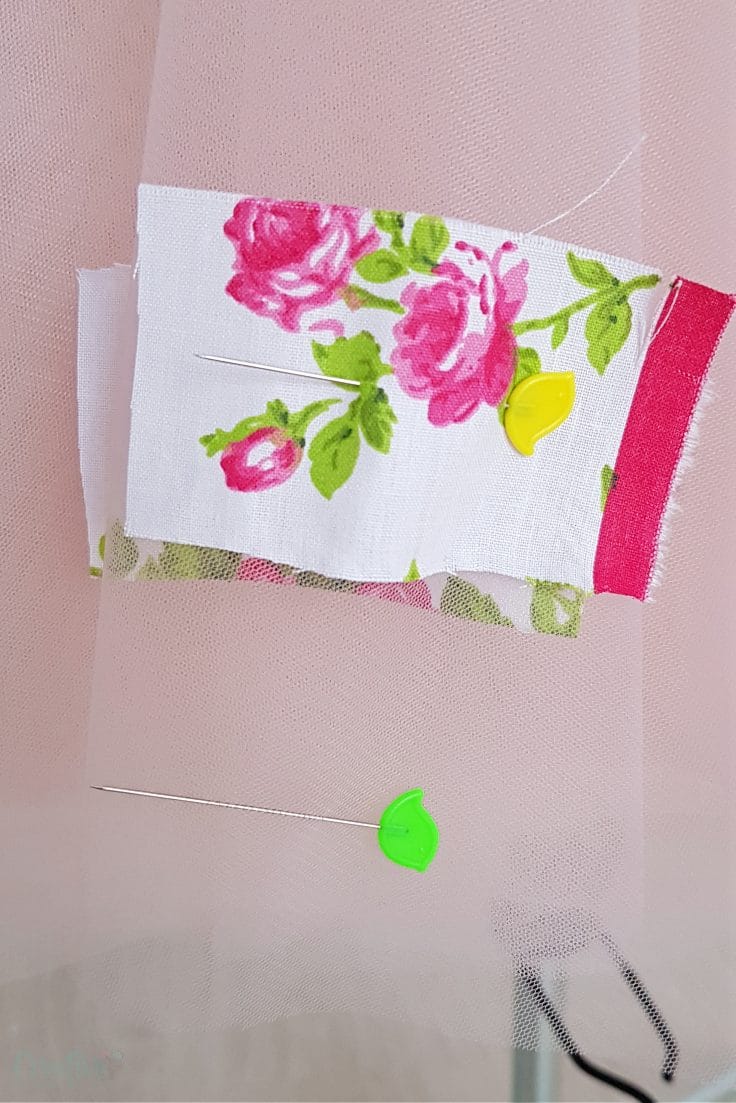 So the pins will stay put, even if you shake the garment! I made an experiment and the pins with no fabric scraps were falling right away while the pins with scraps weren't moving at all.
Using this tip when pinning is also helpful to prevent injuries yourself and works particularly well when hemming a tulle skirt, especially one with multiple layers. What I do is put the skirt on my dress form, pin through all layers using this pinning tip, mark the hem with the help of the hem marker on my dress form then I use my serger to cut along the hemline. I simply un-thread my serger then run the skirt through, allowing the knife to cut just above the hem marks.
I hope you found this tip for how to pin tulle useful and informative. Please let me know your thoughts in the comments below and don't forget to rate it! Thanks!
Pin to save for later