Tension setting on a sewing machine requires a little more than just adjusting the presser foot tension. Bobbin tension plays an important part too and adjusting bobbin tension is crucial for the success of all sewing projects!
Tread tension in bobbin
Did you know the success of your sewing projects is tightly connected to the right tension? Adjusting tension on sewing machine involves three aspects: setting the correct presser foot tension, adjusting bobbin tension according to your project and adjusting top thread tension.
I showed you before how to set the presser foot tension and now it's time to see how to adjust bobbin tension. We'll talk about top thread tension on a future tutorial. Setting these to the correct level that is required by your project plays an extremely important role. But first let's see why you need to make these adjustments.
It all comes down to the fabric, really. Every fabric is different in texture and thickness thus requiring different pressure from the presser foot. But they also require different threads. You can't obviously sew thick fabrics with lightweight thread and vice versa. I mean you can, but the result will be disastrous for the fabric, the needle, the sewing machine and your poor nerves. So you need to adjust the presser foot to apply the right tension and then you need to take care of the thread tension which is controlled by the bobbin tension and the needle tension.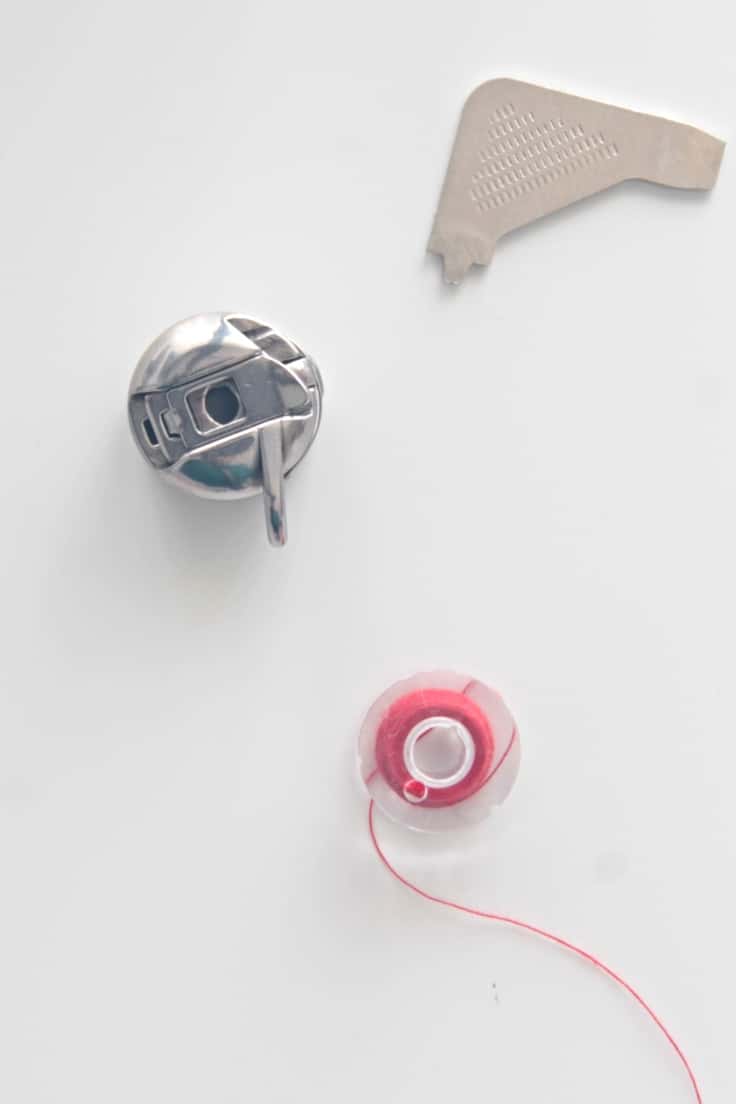 Adjusting bobbin tension is super easy and quick and testing if you've chosen the right tension in your bobbin case is also a breeze as long as you know where to start and how to do the adjustments. By not choosing the right tension for your thread will result in broken stitches, erratic stitches, broken thread, unraveling, broken needle, jammed threads etc Save yourself from all the headaches and keep your machine happy by doing something that is so simple and easy and only takes a couple of minutes: adjusting the bobbin tension and the presser foot tension.
More sewing tips you might like:
When I say bobbin tension I'm actually referring to the bobbin case which is the little metal case your actual bobbin goes into. If you're looking closely at the bobbin case, it features a teeny tiny screw on one side. At a first glance it may see like this little guy's purpose is to keep the bobbin together but in fact he is the big brother when it comes to setting the bottom thread tension.
To differentiate between presser foot or top thread problems and bobbin tension problems you need to look the the stitches first. If  the issues appear to the stitches on the front side of your project, these could be presser foot related or needle thread tension. If the affected stitches are on the back side of the fabric, the issue is in the bobbin(either tension, jammed thread or lint).
Most machines are set for standard tension, in all three places (top thread, presser foot and bottom or bobbin thread). But this doesn't mean you never ever have to adjust these settings! Unless you plan on sewing with the same fabric over and over again for the rest of your life. Doesn't sound like a great plan, doesn't it? Then here's how to adjust bobbin tension.
Adjusting bobbin tension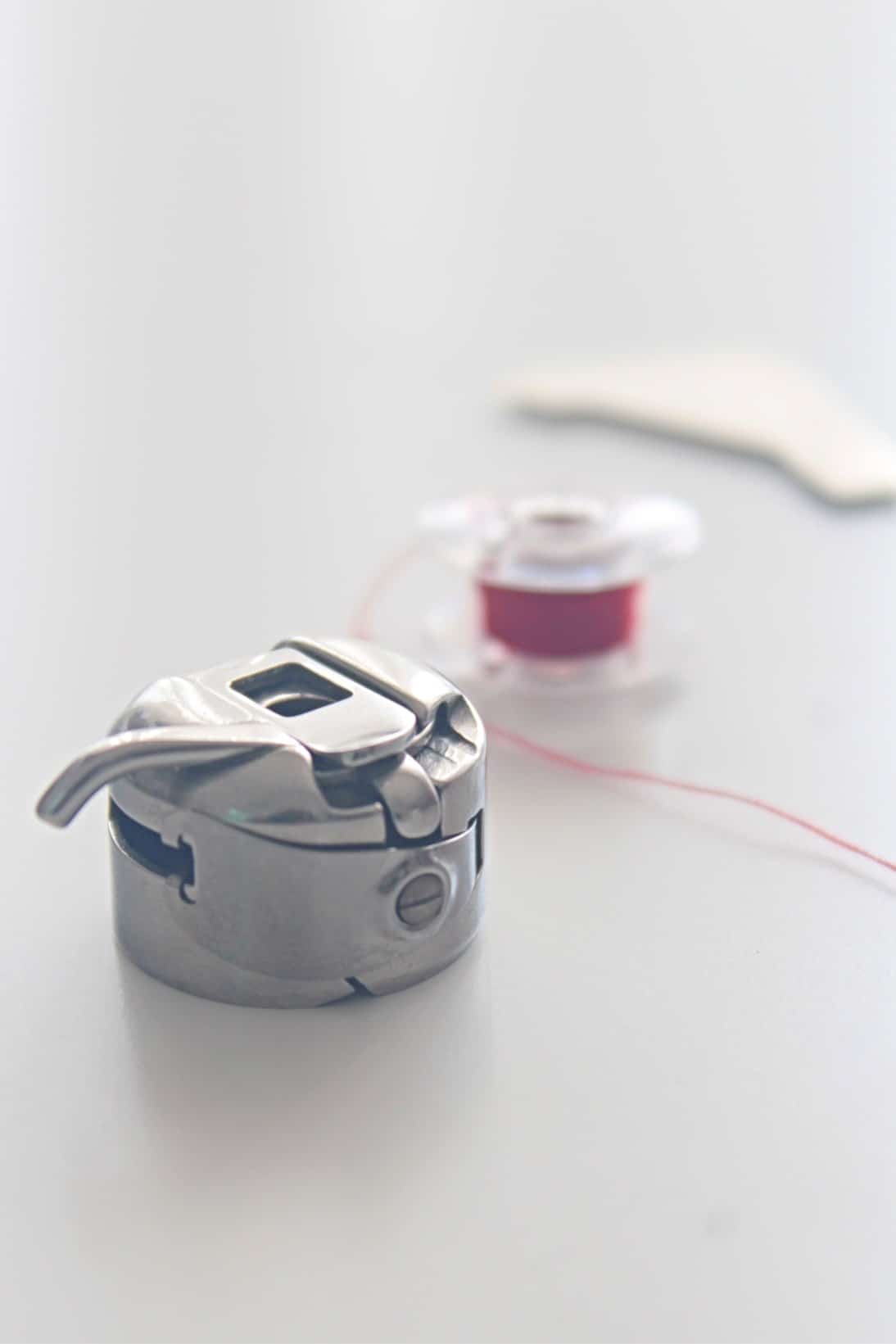 Materials:
bobbin winded with thread
bobbin case
screw driver
Directions:
The bobbin tension also known as bottom tension is generally set at the factory for standard sewing thread and for most part of your sewing journey, shouldn't need adjustment.
Adjusting bobbin tension is controlled by a small screw, located next to the thread opening.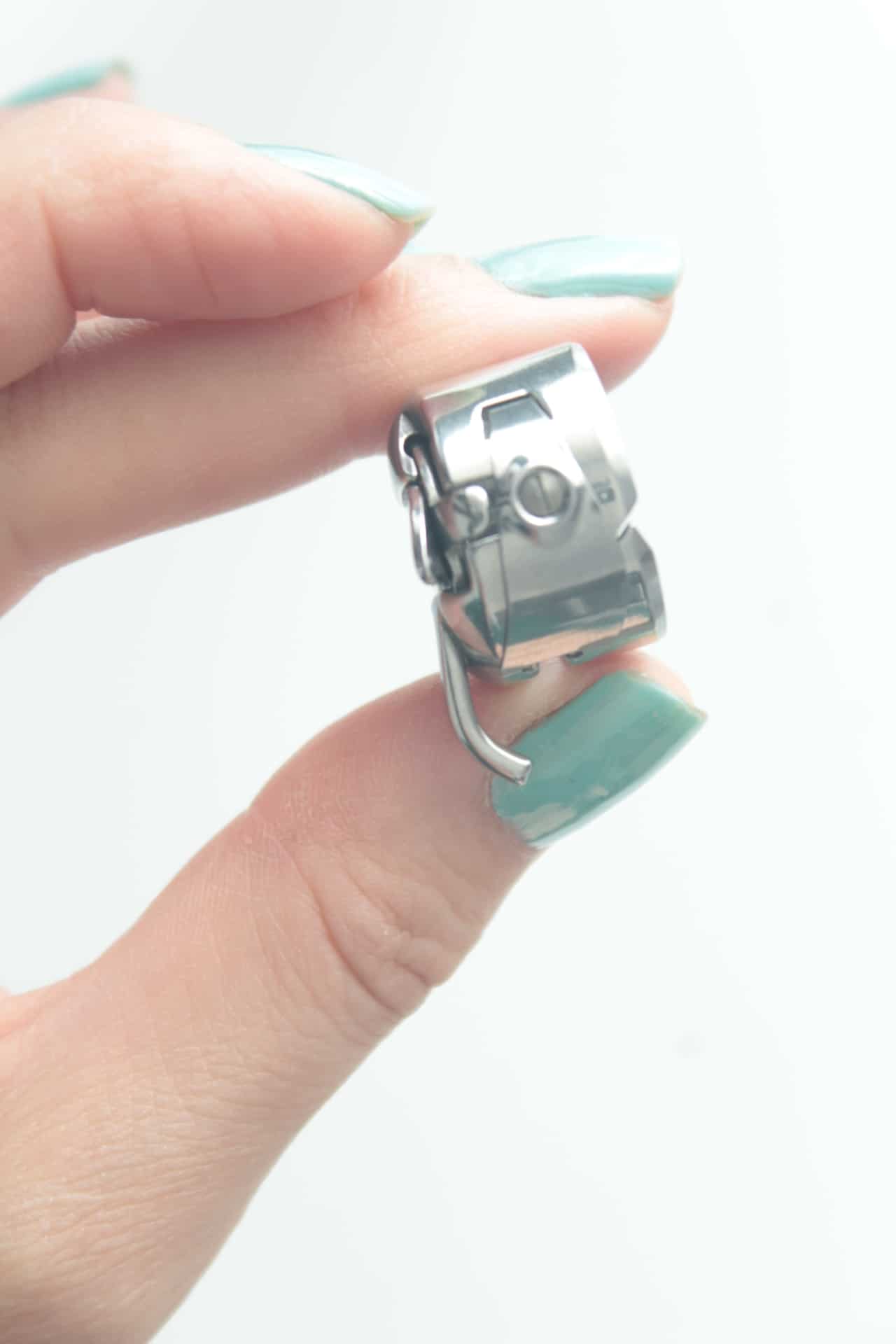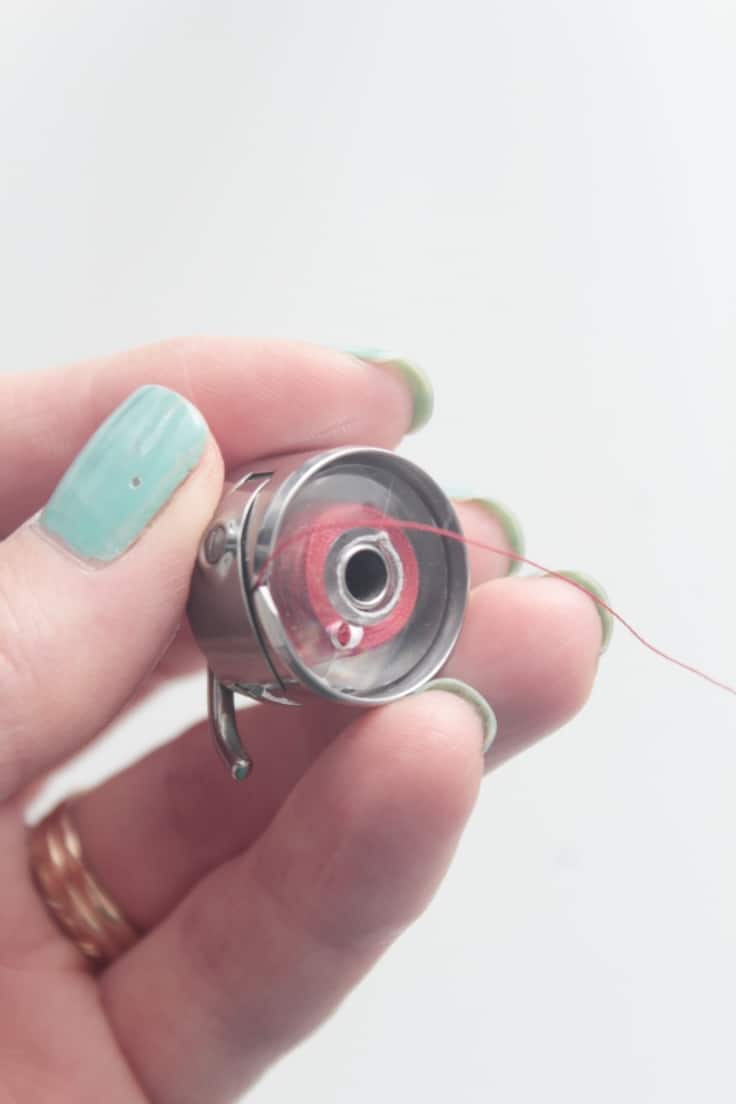 See that little plate with a hook that holds the thread? That's what the little screw does, it makes that plate apply a tighter or a looser tension.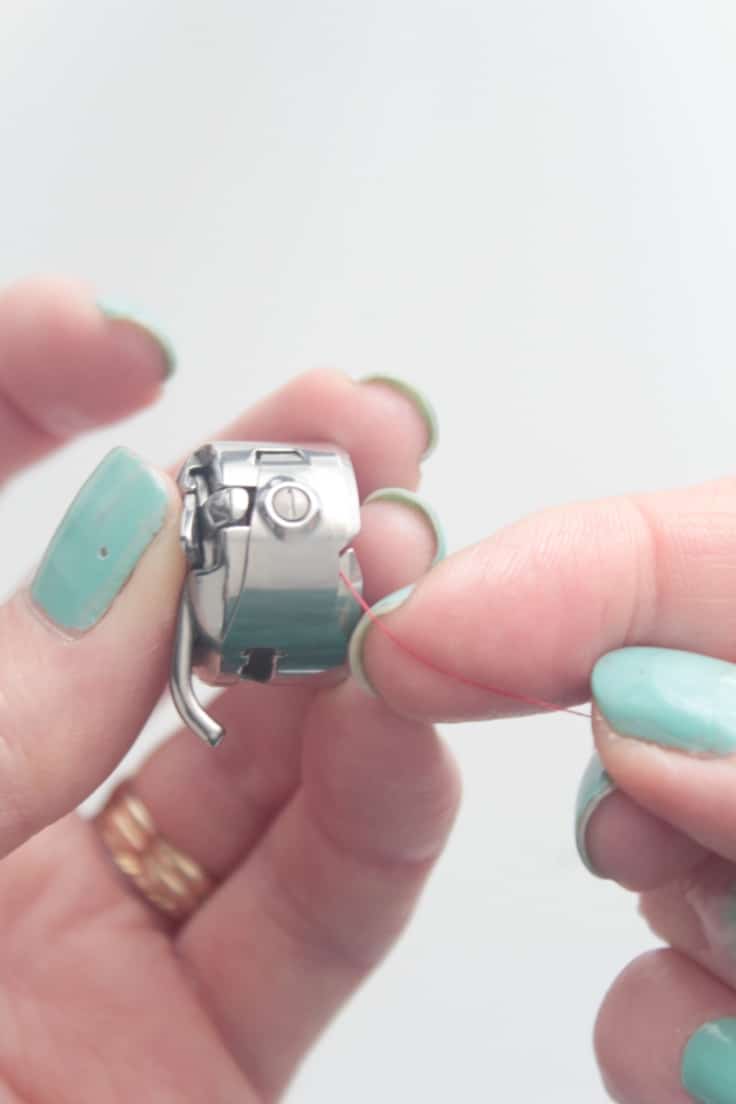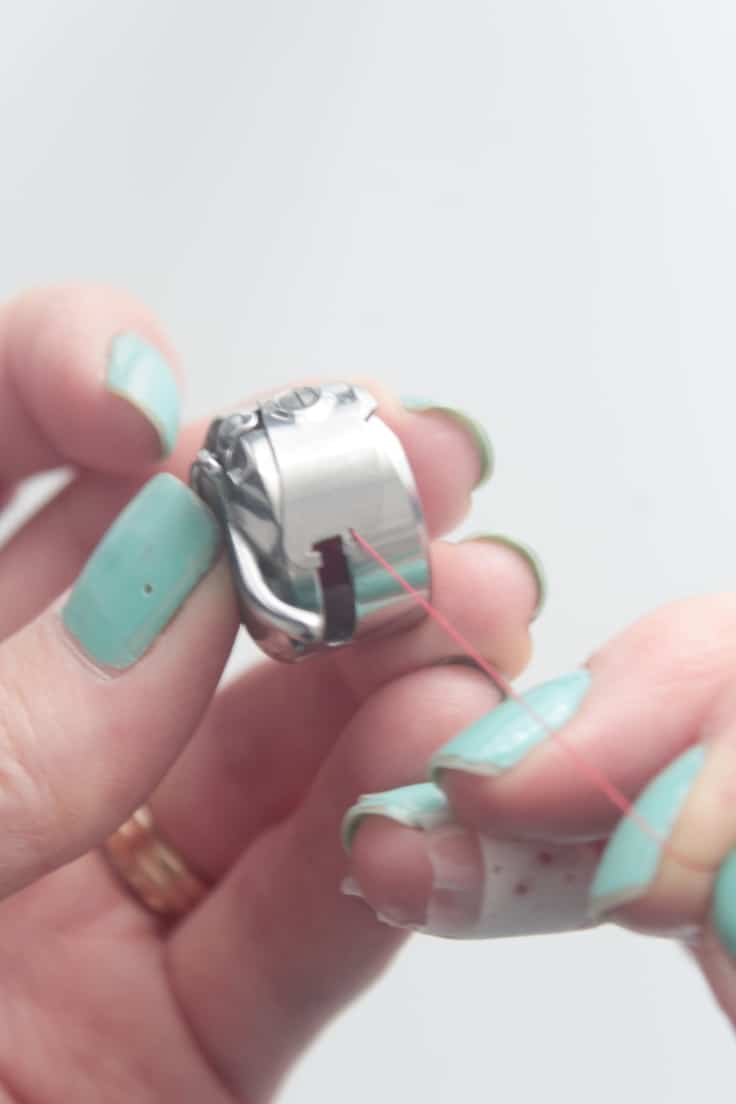 Before proceeding to adjust this screw, please note the screw doesn't have any markings on so if you move the screw too much it may be difficult to reinstate to the original position. So mark the original position using a marker first.
To make the adjustments, get a tiny screw driver (your machine might come equipped with such screw driver), turn the screw to the right for tighter tension or to the left for looser tension.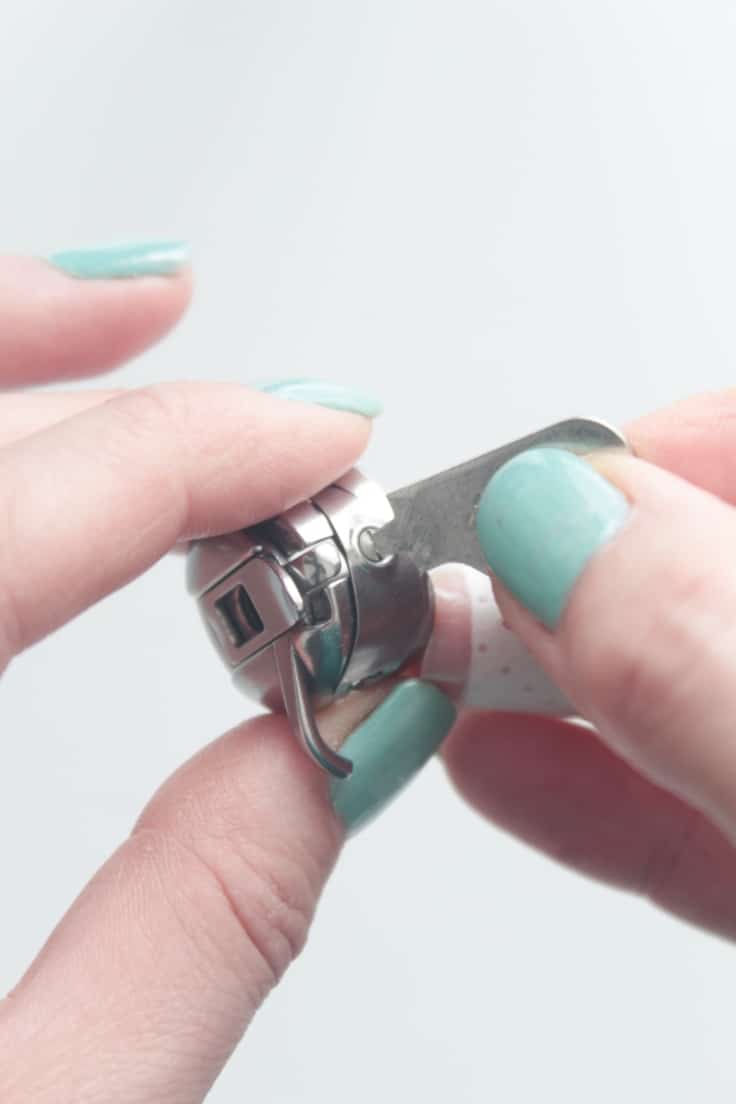 To test your settings, insert the winded bobbin into the bobbin case, hold the tail end of the thread with one hand, place your other hand under the bobbin to catch it and gently jiggle the thread. If the bobbin case doesn't move at all, the tension is too tight. A bobbin case dropping quickly indicates a tension that is too loose. If the bobbin case moves just a little with every jiggle, you got the perfect tension.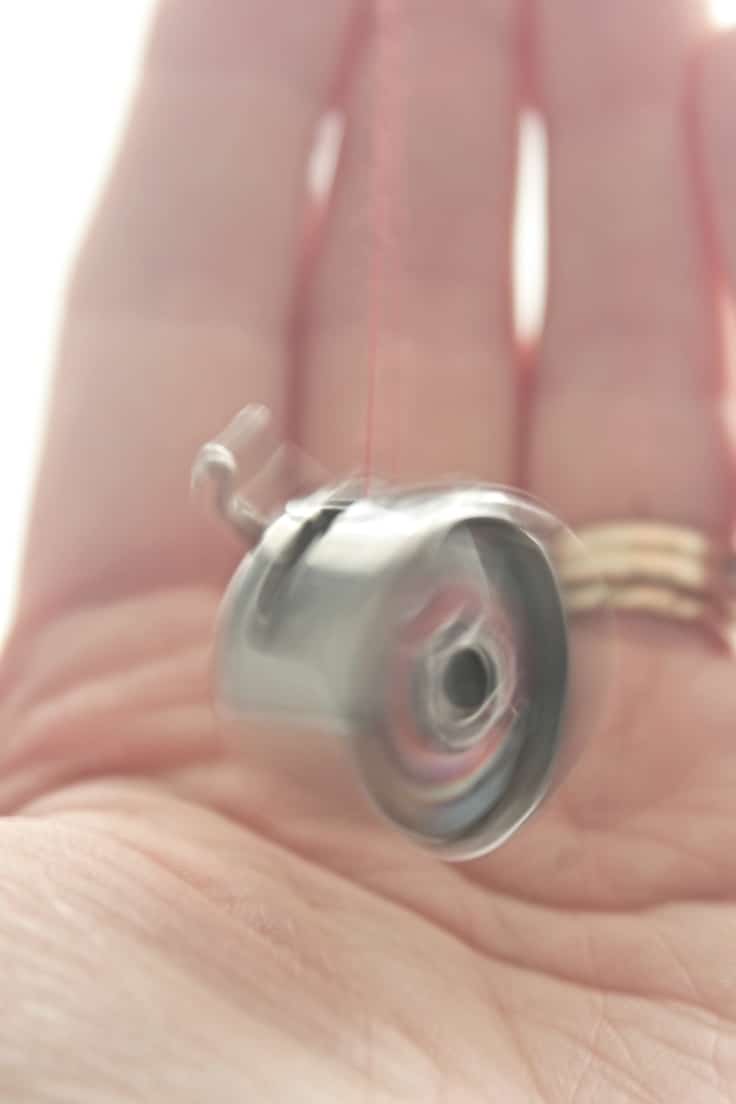 Another way to check the bobbin tension is to thread the needle, lower the presser foot then tug on both threads simultaneous. If they come out even you have set the perfect tension.
If you found this tutorial helpful and informative I would love to know it so please leave a comment below and don't forget to rate the tutorial. Thanks!
Pin to save for later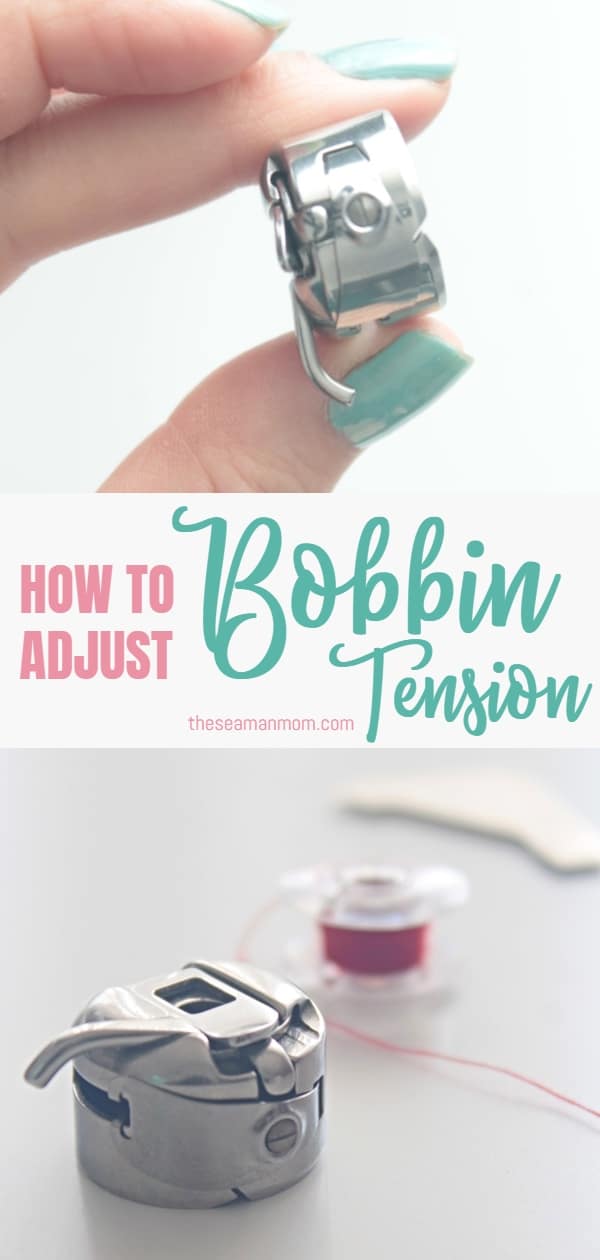 Most popular sewing projects: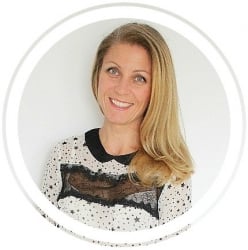 Hi, I'm Petro, author and founder of Easy Peasy Creative Ideas. Sewist, crafter, avid DIY-er, foodie, photographer, homemaker and mommy to one. I'm an expert at coming up with quick, clever sewing tips, recycling crafts and simple, easy recipes! You can find my ideas featured in reputable publications such as Country Living, Good House Keeping, Yahoo News, WikiHow, Shutterfly, Parade, Brit & Co and more. Thanks for stopping by and hope you'll stay for a while, get to know me better and come back another time. Stick around for real fun projects!