Fabric coasters don't get any easier than this applique pumpkin coasters tutorial! Great project for scraps, these cute coasters would make a lovely addition to a fall party!
Applique Pumpkin Coasters Tutorial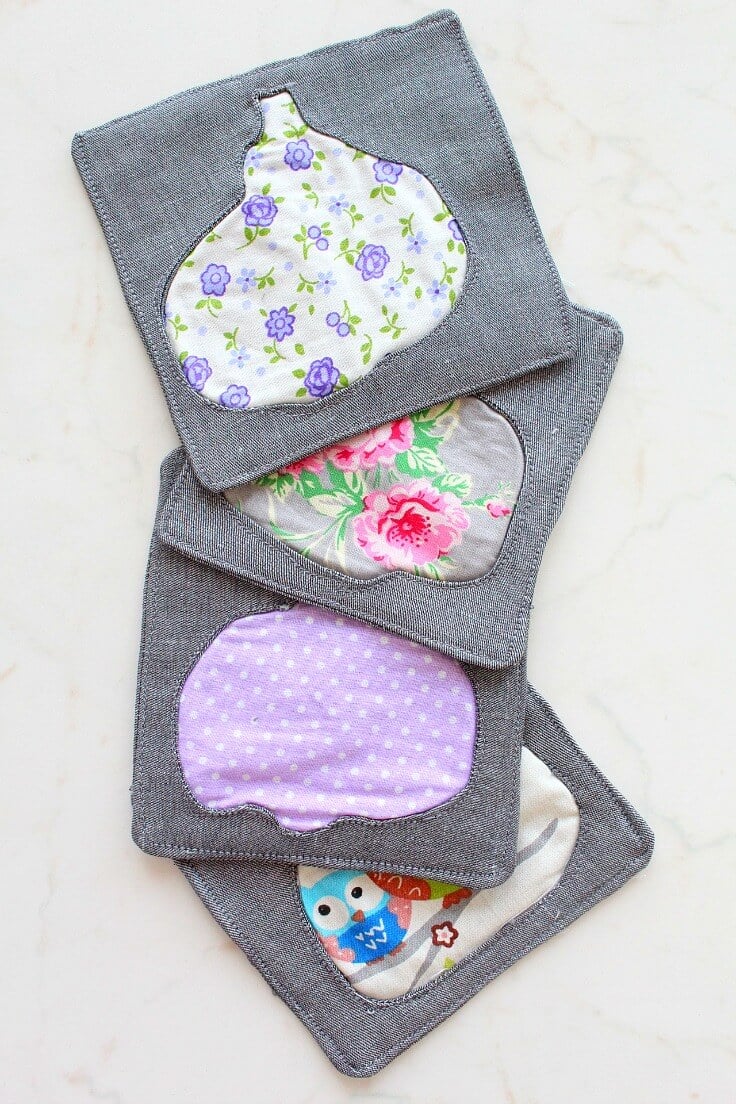 Today I'm sharing an easy sewing project, my applique pumpkin coasters tutorial! These coasters would make a perfect fall gift for family or a friend and they'd also be a great hostess gift this time of the year!
I totally sucked at making the applique looking like pumpkin but I really wanted to share this new technique so I decided to go ahead and embarrass myself by totally showing my grand failure to the whole world! While I'm more comfortable with the classic applique method, for this coasters I decided to try something new, the inverse applique technique. Turns out, the method is easy peasy and helped get these coasters done in no time (except that they look like poop but that's just a minor detail!).

SEE MY MOST RECENT VIDEOS HERE
This applique pumpkin coasters tutorial took a little longer to finish because I had some difficulties since pumpkins have so many curves, pretty darn hard to handle on a small applique like this one. And my fabric choice wasn't too helpful either. And I also suck at designing and sewing pumpkins! I tried different pumpkin shapes and they all turned looking like out of space pumpkins but I'm pretty confident you'll do a much better job than myself at designing your own (I'd love to see your work, by the way!). But it was all enjoyable and I'm happy I got to improve my applique skills.
These coasters are pretty practical and an awesome way to put your fabric scraps to good use while learning a new technique like the inverse applique.