Do you have too many fabric scraps? Clean up your basket and put all those scraps to a good use with this delightful tutorial on making fabric twine.
How to Make Twine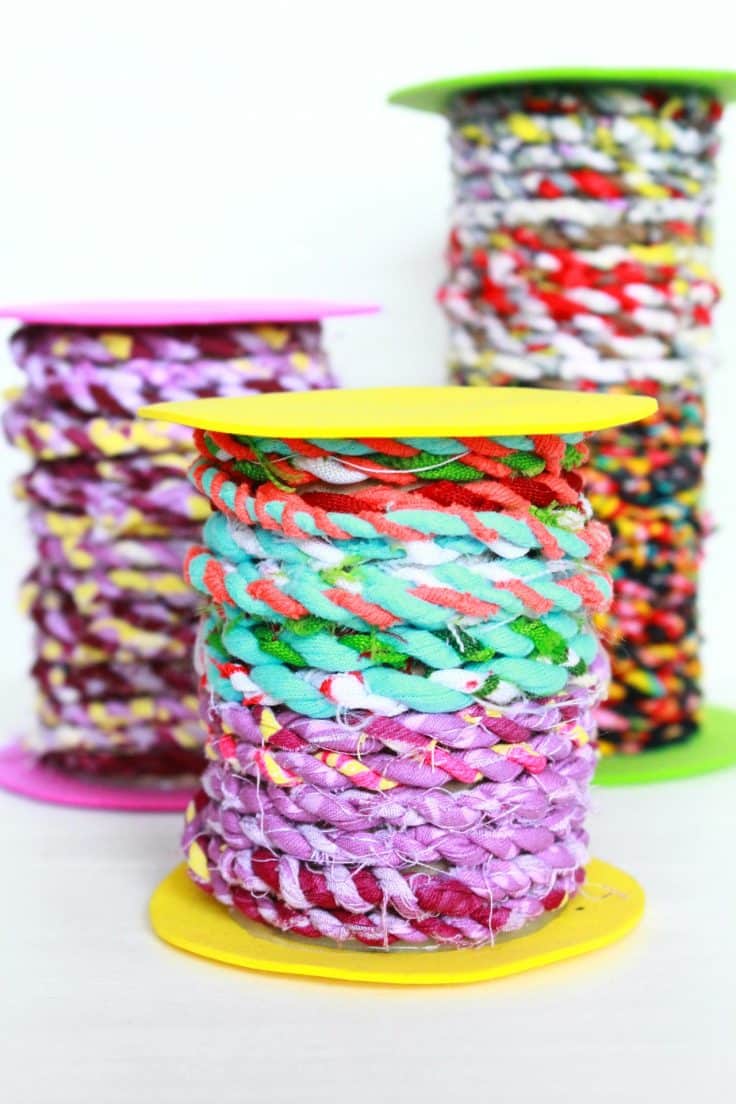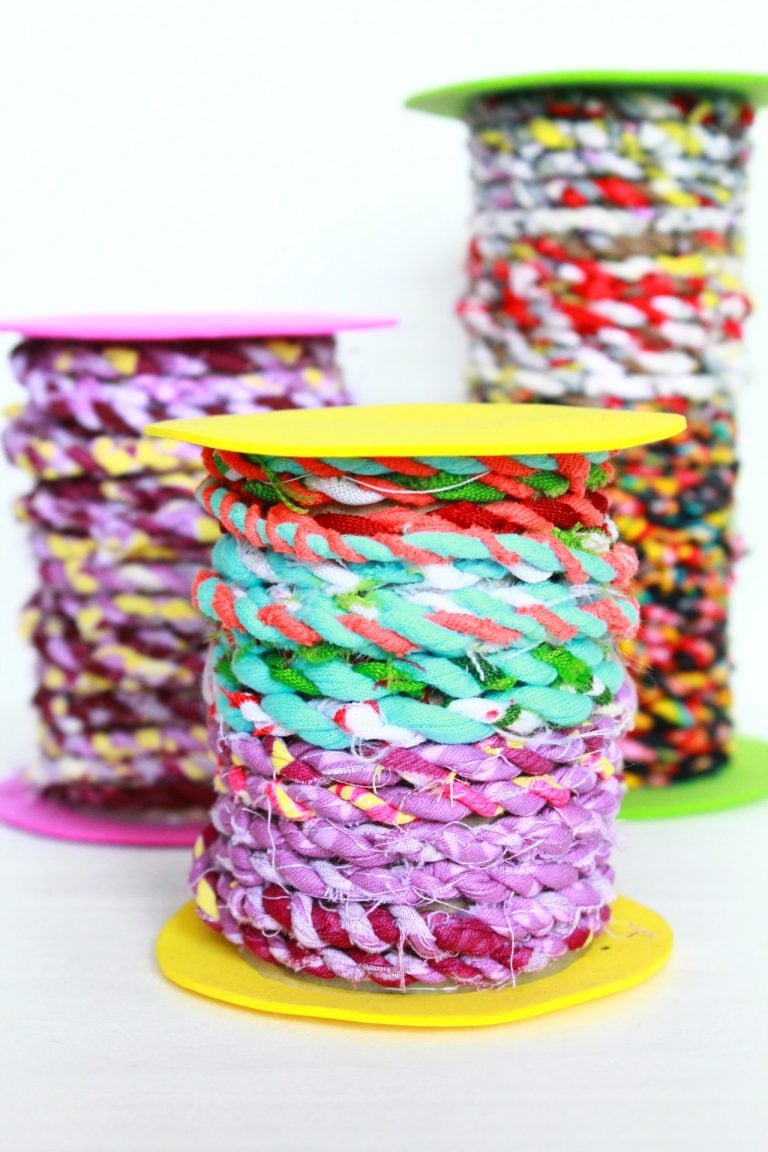 Today I'm sharing a super fun project for all you sewing fans. I'm pretty sure you have an overabundance of fabric scraps, just as myself; and many times you thought about simply throwing them away because you couldn't see anything good coming out of a big pile of thin fabric strips. Well, you were wrong! Here I'll show you how to make your own fabric twine so you can create tons of beautiful projects with all those scraps you've been saving for ages.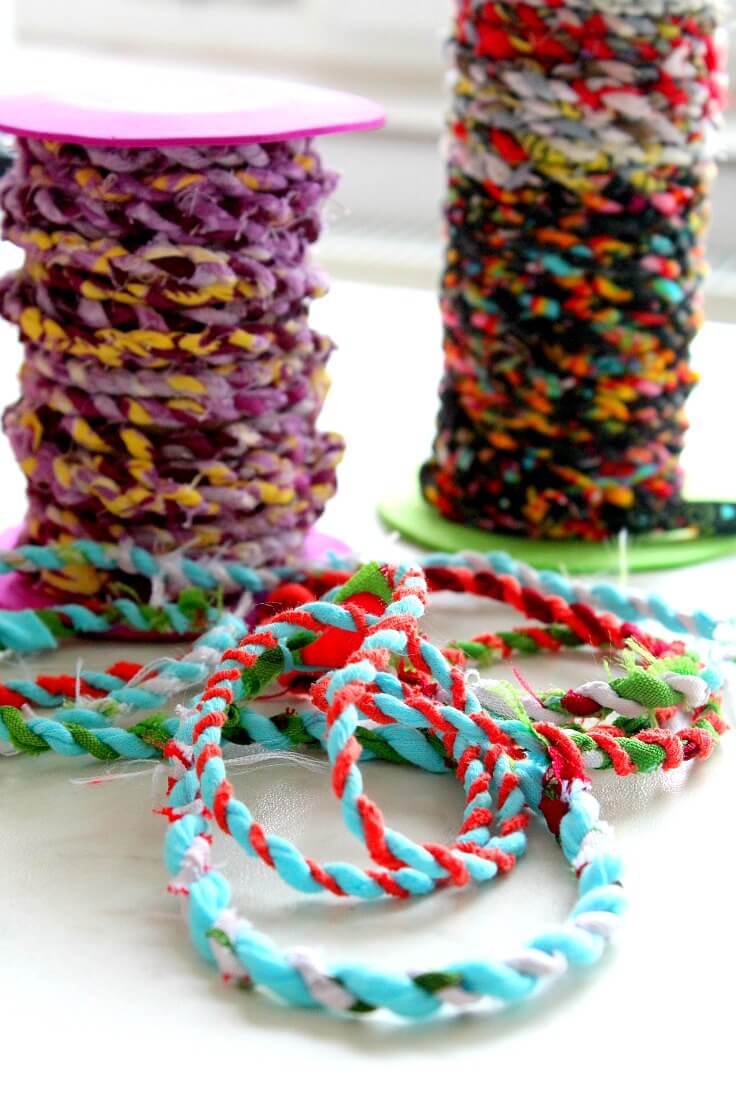 SEE MY MOST RECENT VIDEOS HERE
But here's a fair warning! Making your own scrap fabric twine can get pretty addictive and pretty soon you'll find yourself thinking about turning your entire fabric stash into scraps. Resist the urge, don't turn yourself into a fabric murderer, you'll get there one day without sacrificing your beautiful fabric. Plus making fabric twine takes time, like lots of it and meanwhile you can just go ahead with your other sewing projects and save all the resulting scraps.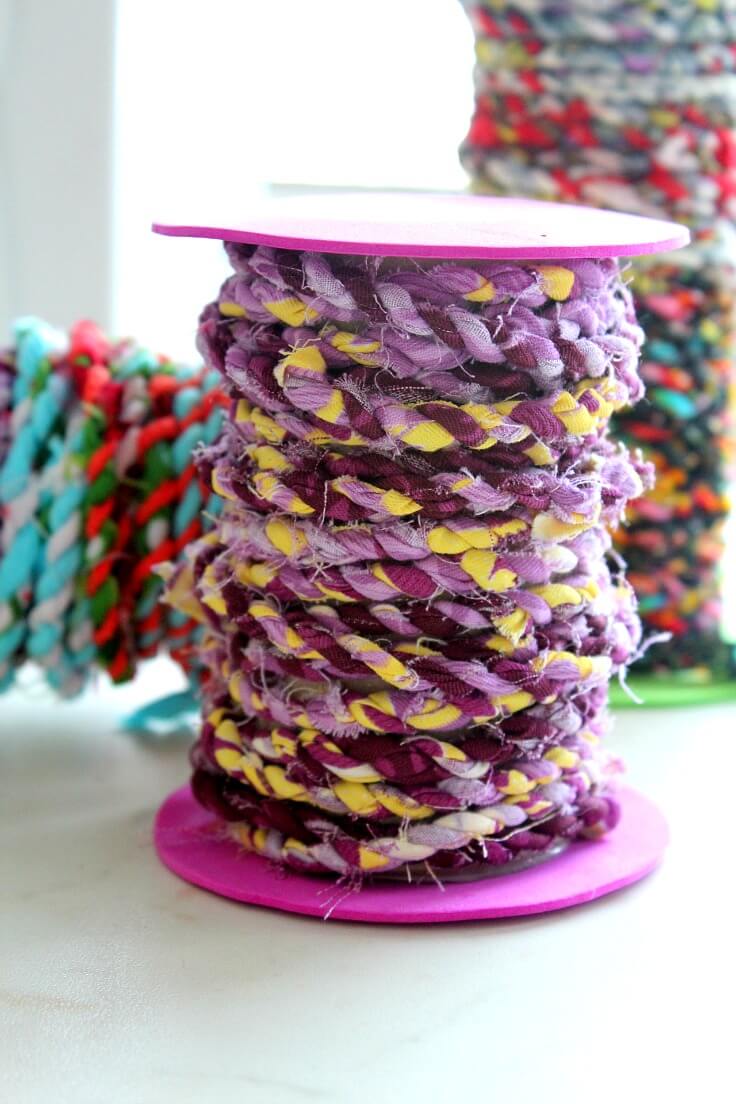 I find that not many things are prettier than all different fabrics wrapped up together! I have a rug in my bathroom made out of t-shirt scraps, twisted and then waved together and I would love to make a replica but in a little different design. But while super enjoyable and relaxing, making fabric twine is time consuming so it'll probably take me a while before I'm able to share this project with you. Meanwhile, here's how to make fabric twine!