Are you looking for 30 minute sewing projects? These quick sewing projects are awesome for sewists of all levels! Whether you are an ultimate beginner looking to improve your sewing skills or have more experience but want something fun and quick to sew on boring afternoons, these simple sewing projects are a quick sew that everyone will enjoy!
Easy sewing projects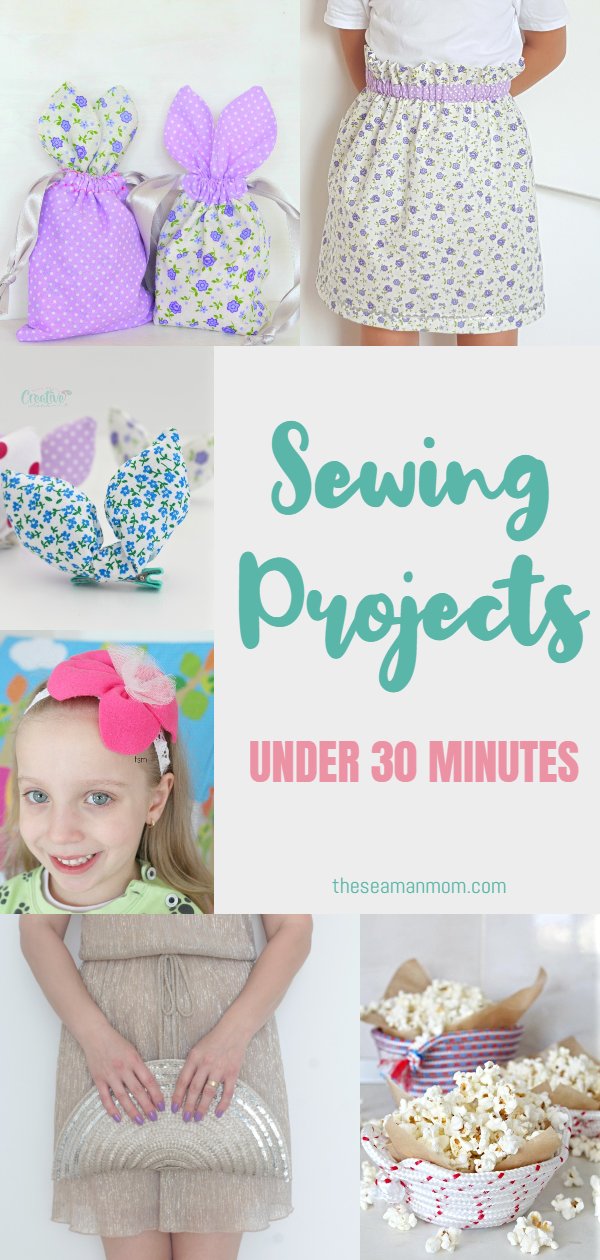 Sewing is fun and rewarding but you know what's even more fun and rewarding? Quick sewing projects! You can do a lot with a little time if you really want to and when you love sewing, you'll always find a little time! It's so great to sit down and sew something that doesn't take too long, doesn't involve a lot of planning ahead and is almost 100% foolproof! Picking one of these easy sewing projects, you can be done fast and have a finished project in less than 30 minutes. Even less if you're an experienced sewist!
I've done a handful of these quick sewing projects myself, not by choice and mostly because I don't have time for something more complicated or lengthier. I love sewing and try to set aside some sewing time at least a few times a week (my goal was once a day but life always happens…). And for this reason, I try and pick small projects that I'm able to sew in less than half an hour so I can squeeze some of that wonderful sewing time in my busy schedule. So I've sewn these quick sewing projects when my daughter was away for school or she took a nap (not often enough for my taste lol) or did her homework.
Please note that the sewing time I'm talking about here doesn't include the prep time. For most of my projects I prepare the fabrics and supplies ahead of time, the night before. Some of the projects will take less than 30 minutes but if you're an absolute beginner, you might want to take things slow (think snail slow) and that would probably add a few more minutes. Nevertheless, these quick sewing projects are super easy and fun and you will enjoy making them all so much!
Quick sewing projects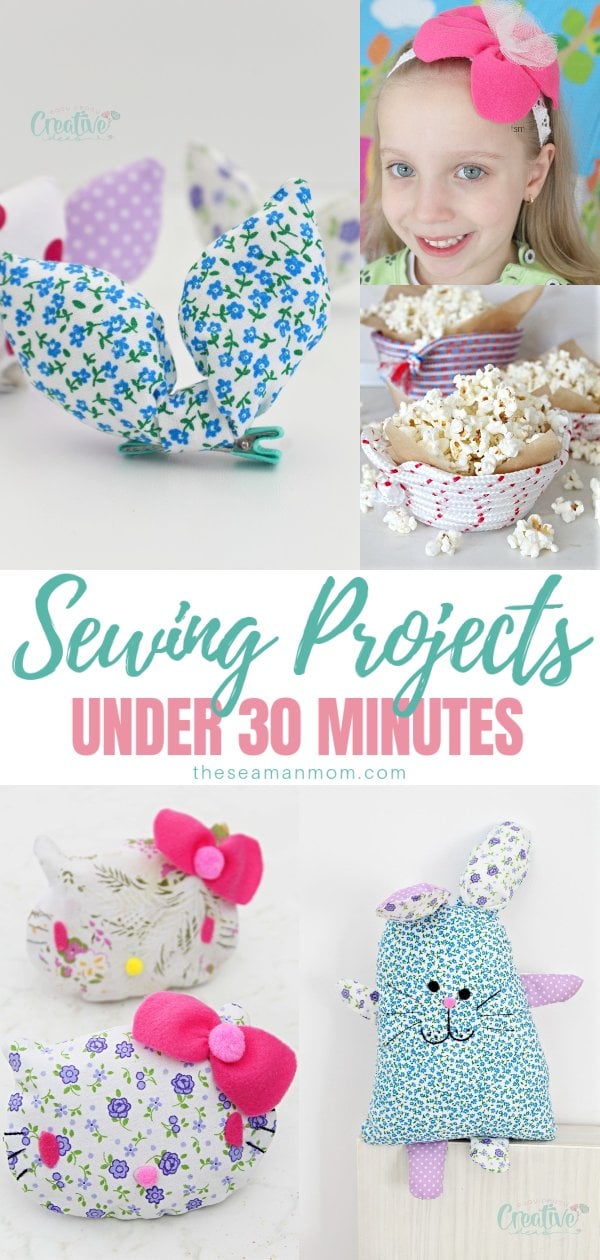 Quickly whip up these beautiful 30 minutes sewing projects on days when you want to get crafty but don't have the time you wished!