Love sewing dresses, skirts or blouses? Learn a quick and easy technique for putting in a zipper in a skirt or any other garment with this how to sew a zipper on a skirt tutorial.
How To Sew A Zipper On A Skirt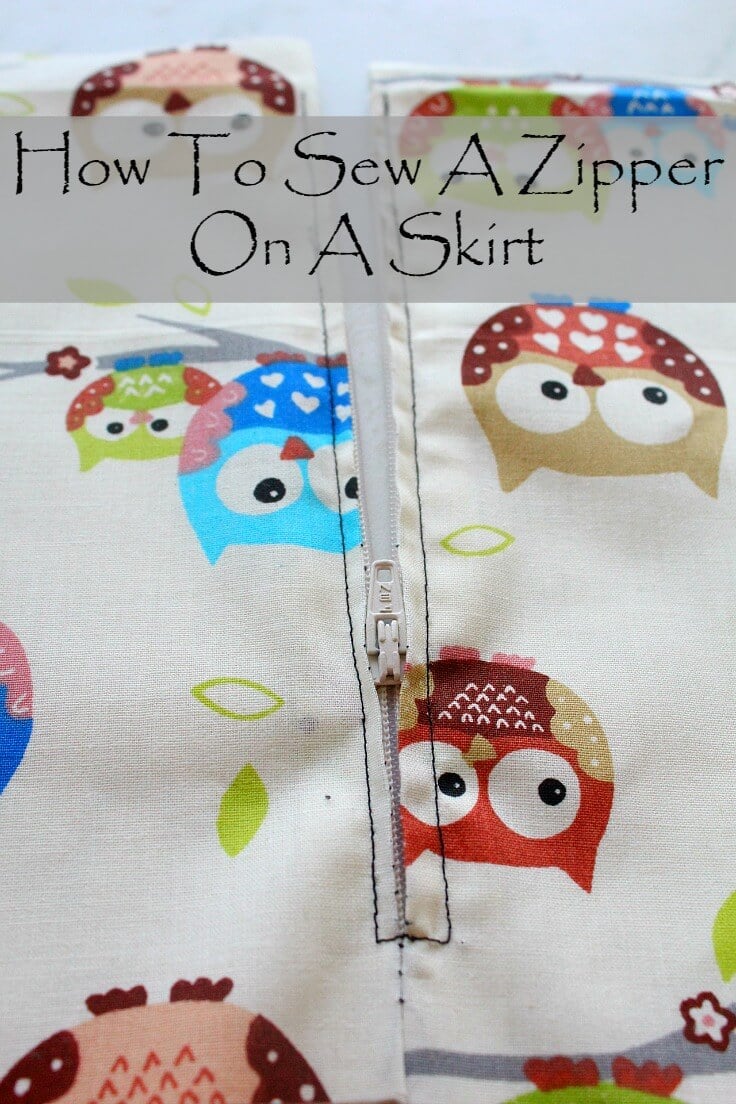 I am officially in love with zippers, they are so easy to use! I really don't know why I was so terrified of them before, they really are easy to insert into about anything. It all takes just a little practice and some patience at first. In this short and easy tutorial I'll continue the series of zipper installation with how to sew a zipper on a skirt. This basically applies to any piece of garment such as dresses or blouses.
Zippers are most times a really nice addition to any item, from clothing to bags or pouches. A zipper can really add a nice pop of color and an interesting design feature to any of these. This simple method will teach you how to sew a zipper on a skirt so that it looks more concealed but you can sew it on to be as visible or concealed as you like, using this method. This is not an invisible zipper tutorial though, that's actually a different technique.