Make this honey mustard fish recipe for an easy and special meal! Marinated in honey mustard lemon sauce for the juiciest, most flavorful fish you'll ever make!
Fish with mustard sauce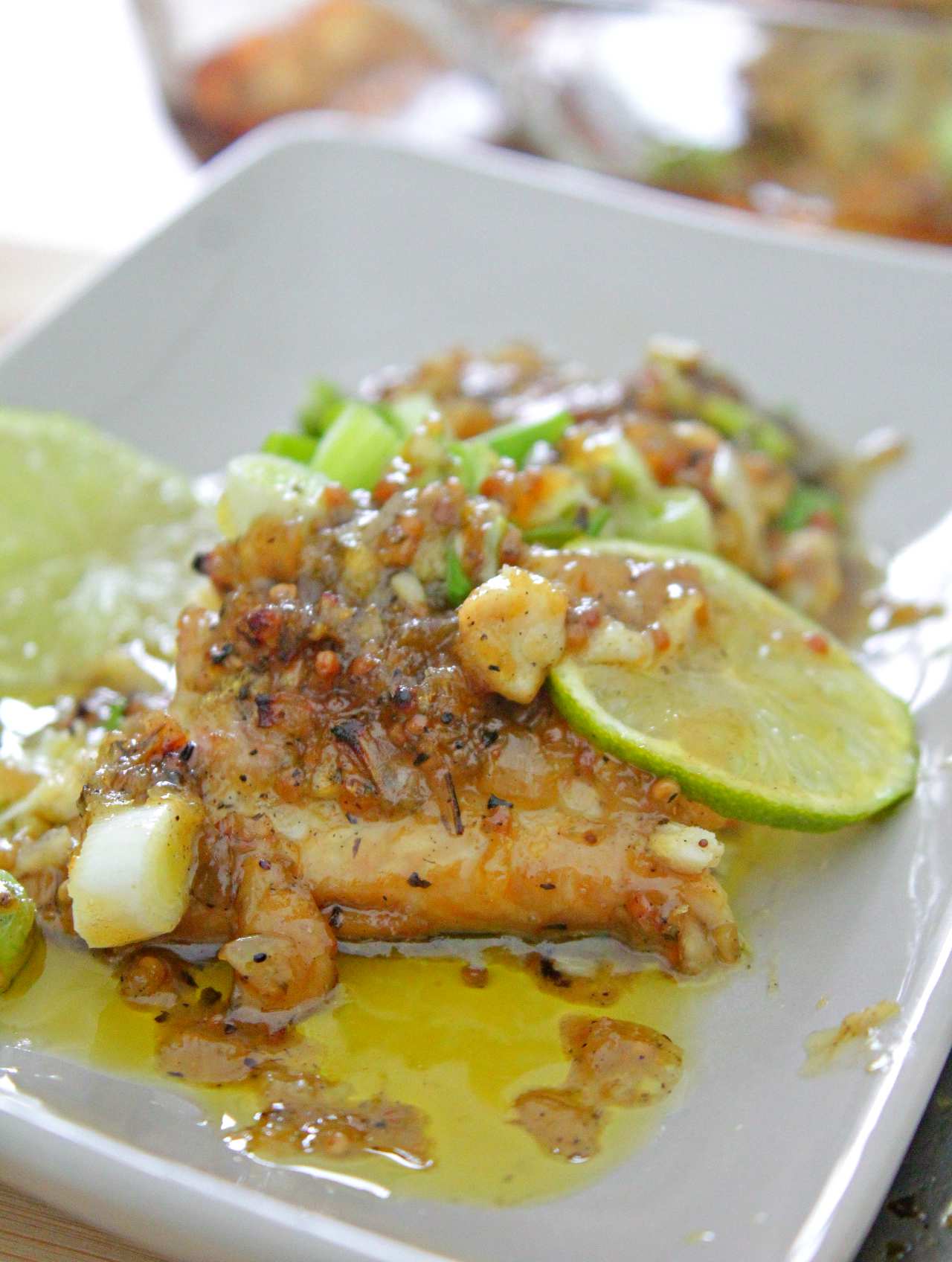 Fish recipes can easily get bland and flavorless, unless you deep fry it. But this is not the only method to make fish delicious! This honey mustard fish is marinated in a super yum sauce made with honey, mustard and lemon juice, enhanced with onion and garlic for the most savory fish recipe!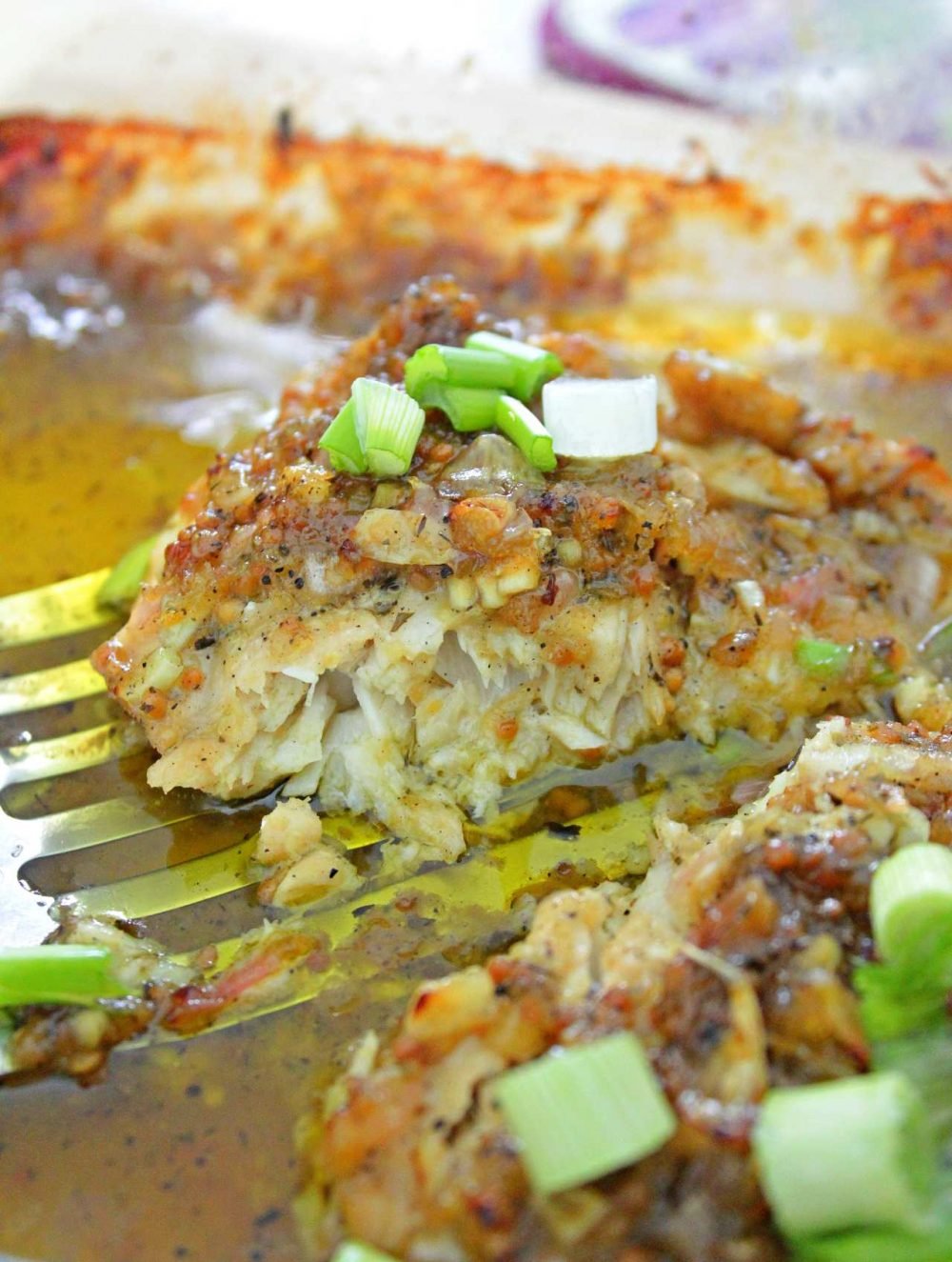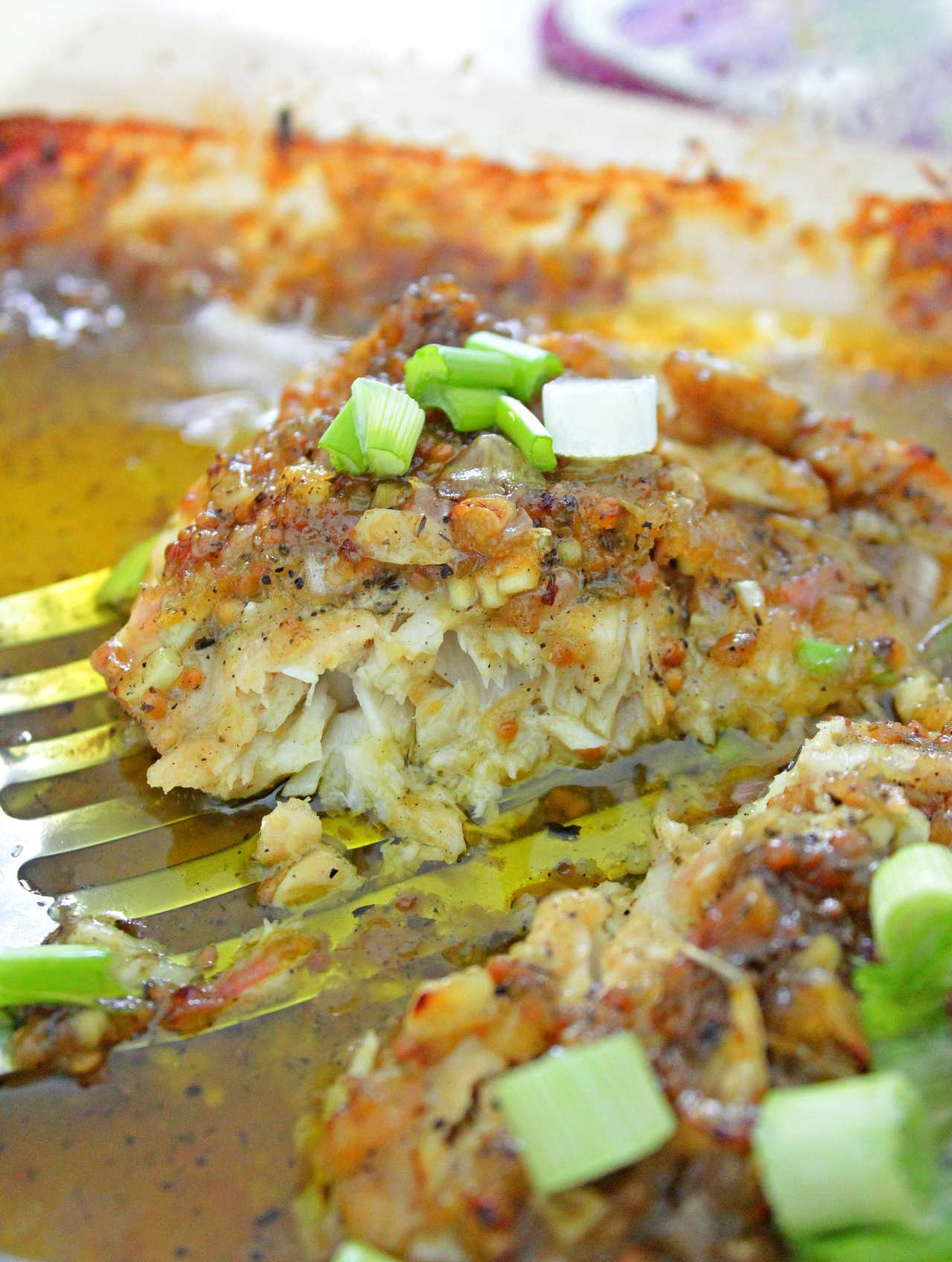 SEE MY MOST RECENT VIDEOS HERE
I admit it, I am not a fish person! But my daughter is crazy for fish, she would basically eat fish with every meal if possible. She doesn't like complicated recipes though, grilled fish works perfect for her! So I was afraid this baked fish marinated in honey mustard sauce for fish, will not be well received! Luckily, I was wrong! It took about two minutes for my honey mustard fish to disappear from her plate! What a relief!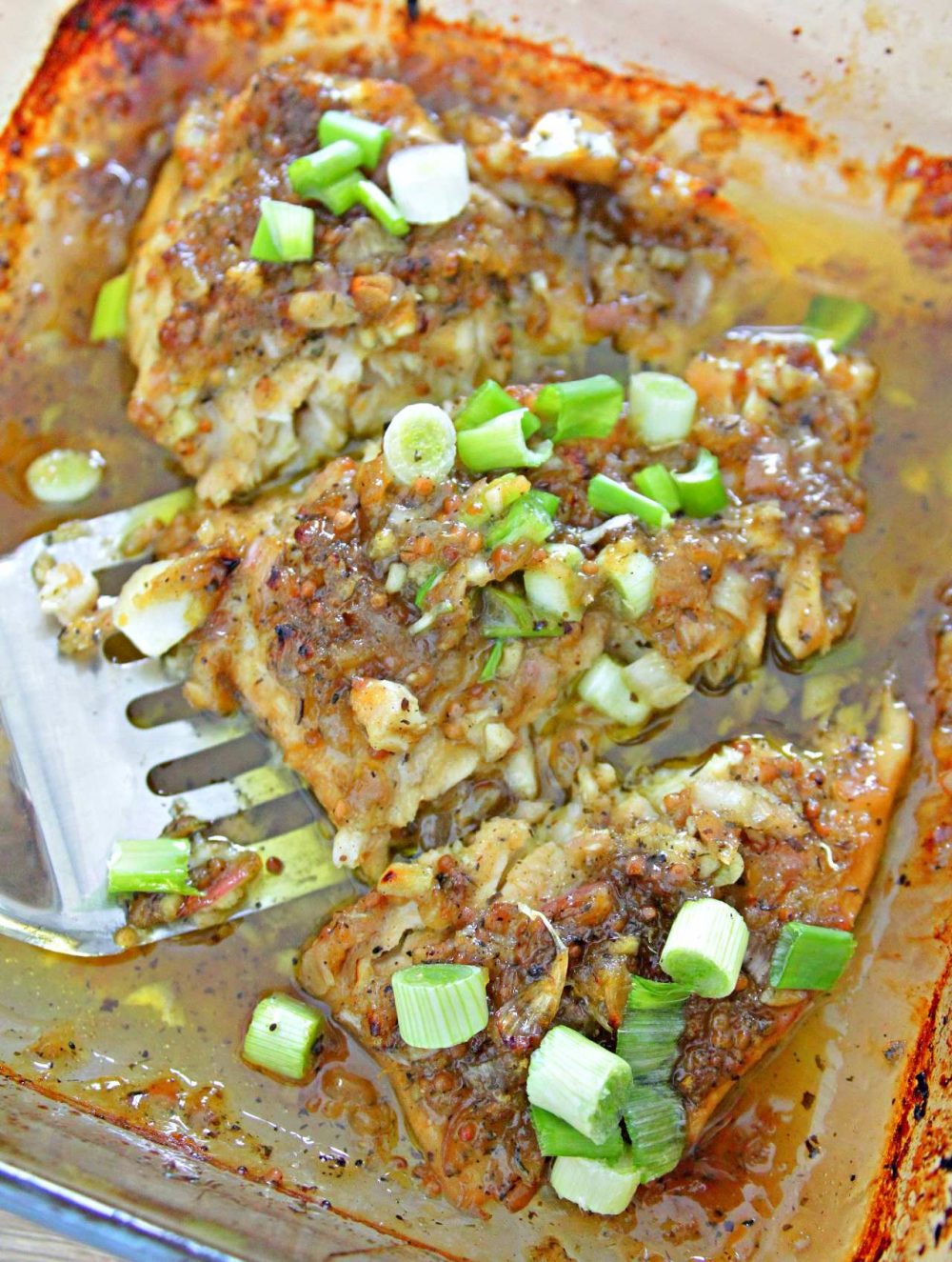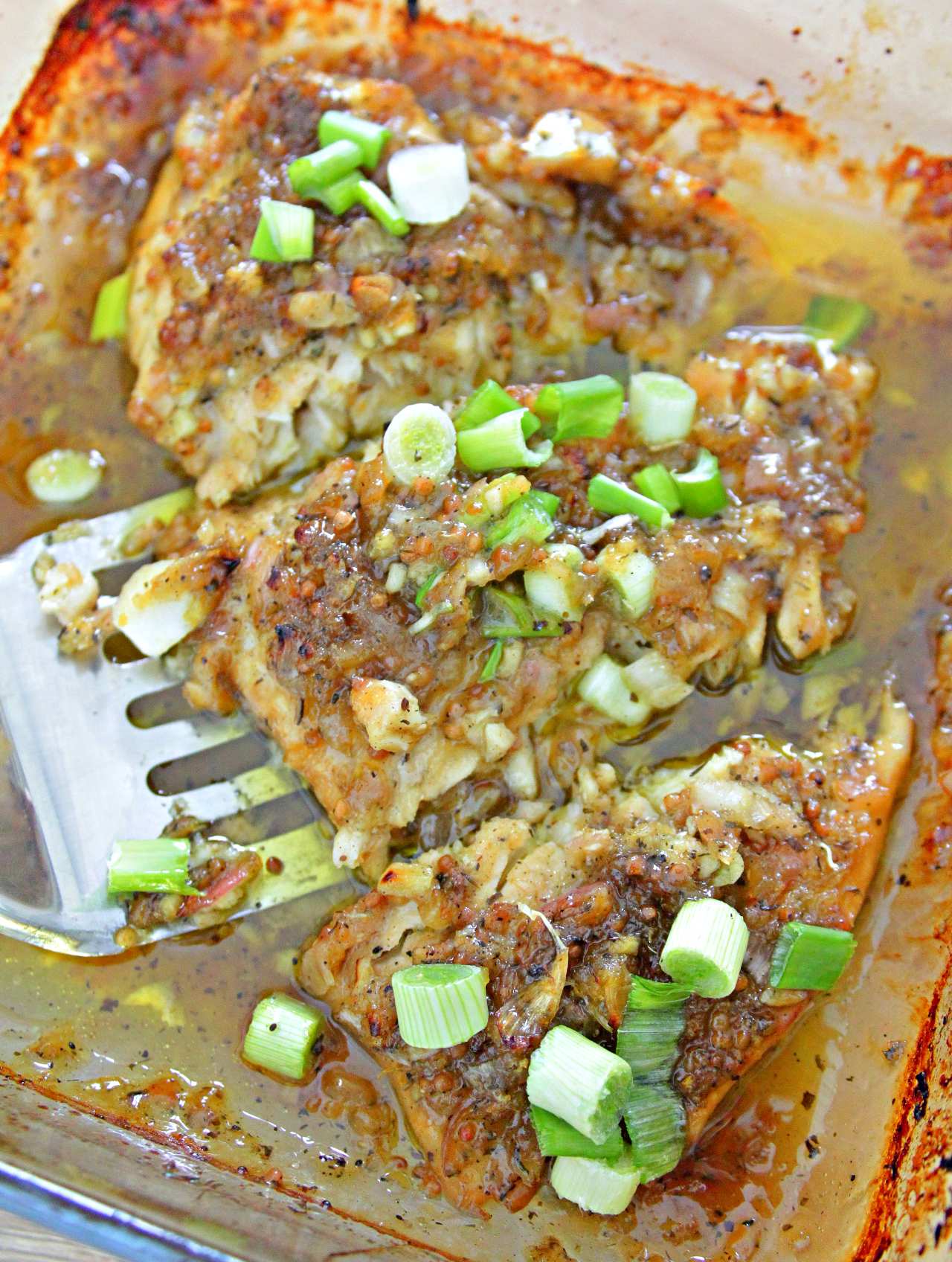 I did have to add extra lemon to her marinated fish because she found it a bit too sweet for her taste. But for me, it was perfecttion! I enjoyed every bit of this amazing honey mustard fish and I can't wait to make it again for hubs, who's also a big fan of fish recipes.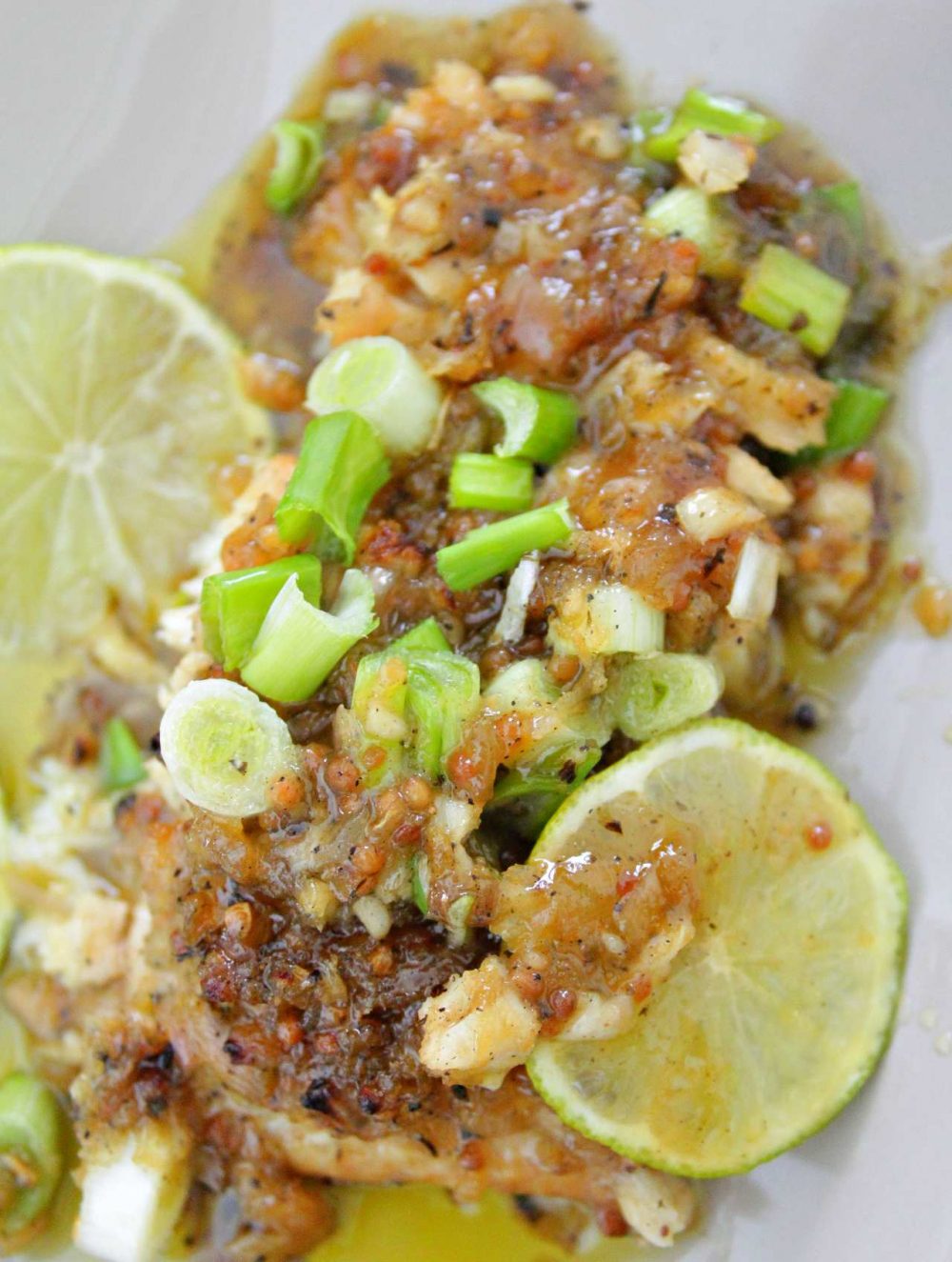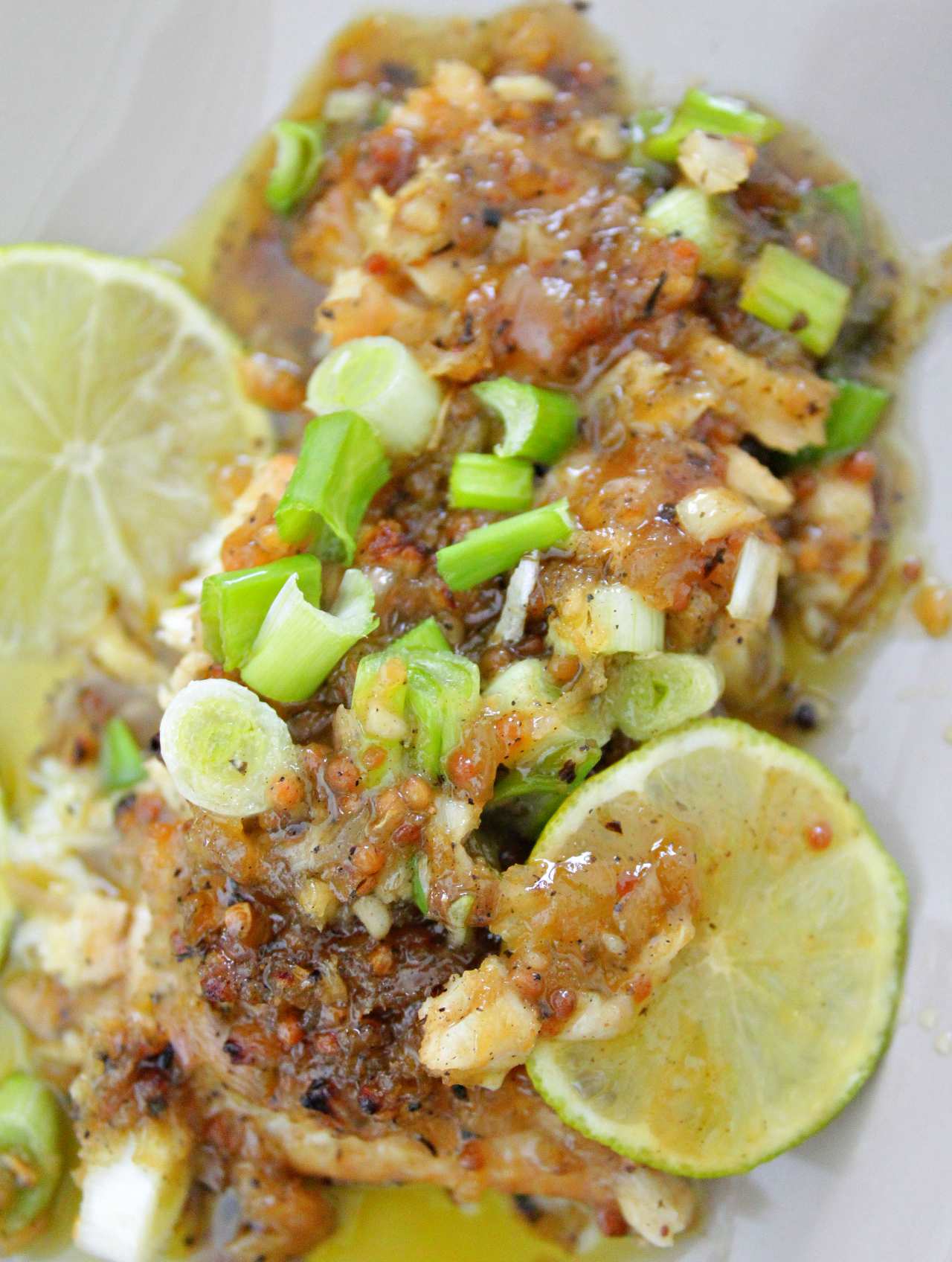 Once marinated, my honey mustard fish is super easy to make! If you're a super busy person you can even skip marinating and just bake the fish in sauce. It will not be super tender and juicy as mine but it will still be really, really good! This is a foolproof recipe, you cannot mess this up, no matter if you're a beginner or more experienced in the kitchen!
I think this fish with mustard sauce looks festive enough to be used as holiday recipe too, especially garnished with green onions and a few slices of lime.