A hearty, healthy and delicious dish, this easy yellow beans recipe with garlic is so flavorful and tasty, it will please the palates of your guests at any occasion!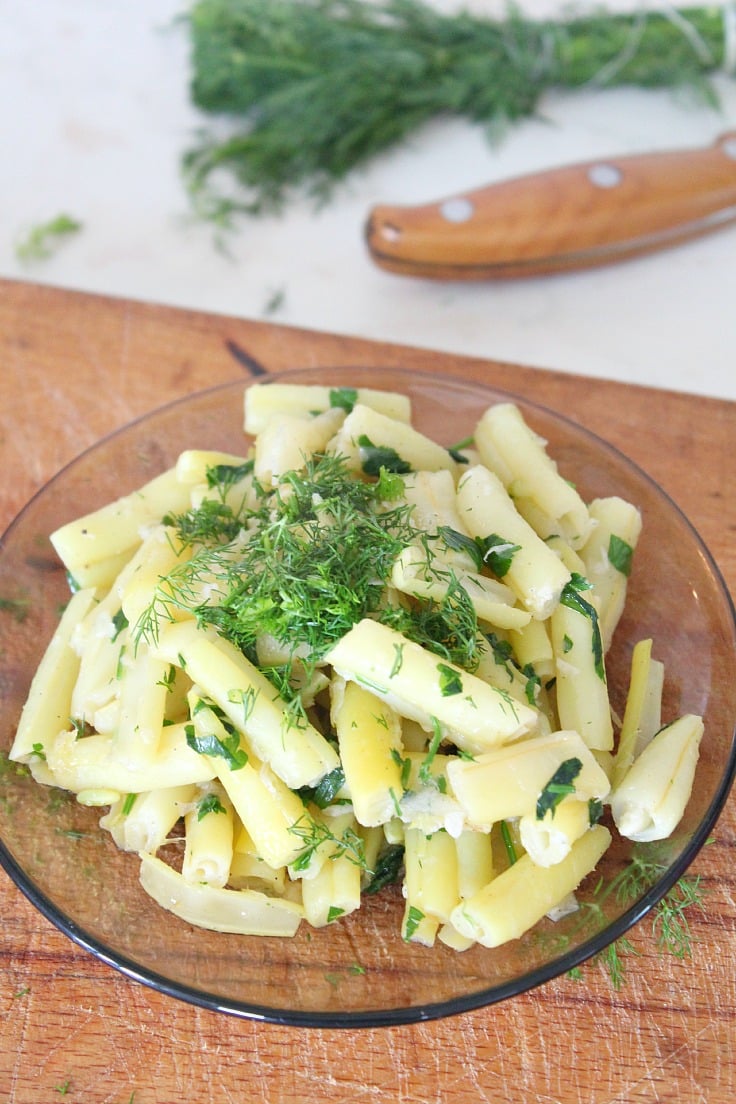 Yellow Beans Recipe
This quick recipe is perfect in summer time and what I love about it is that it can be served both warm or cold. I'm not a big fan of eating hot foods on hot days and these light yellow beans recipe tastes so refreshing when served right out of the refrigerator! It's also pretty versatile as more ingredients can be added, as well as more herbs and spices if you love spicy food.
I don't feel like eating heavy when the weather is too much to bear and I also seem to get full easier. So instead of cooking big pots of food I make small dishes. As much as I love cooking and baking, I need quick recipes, I don't have all the time in the world to spend in the kitchen. Also keeping the stove on for too long drives me crazy these days! This yellow beans salad delivers exactly what I need, ready in about 20 minutes and it's so flavorful, nutritious and healthy.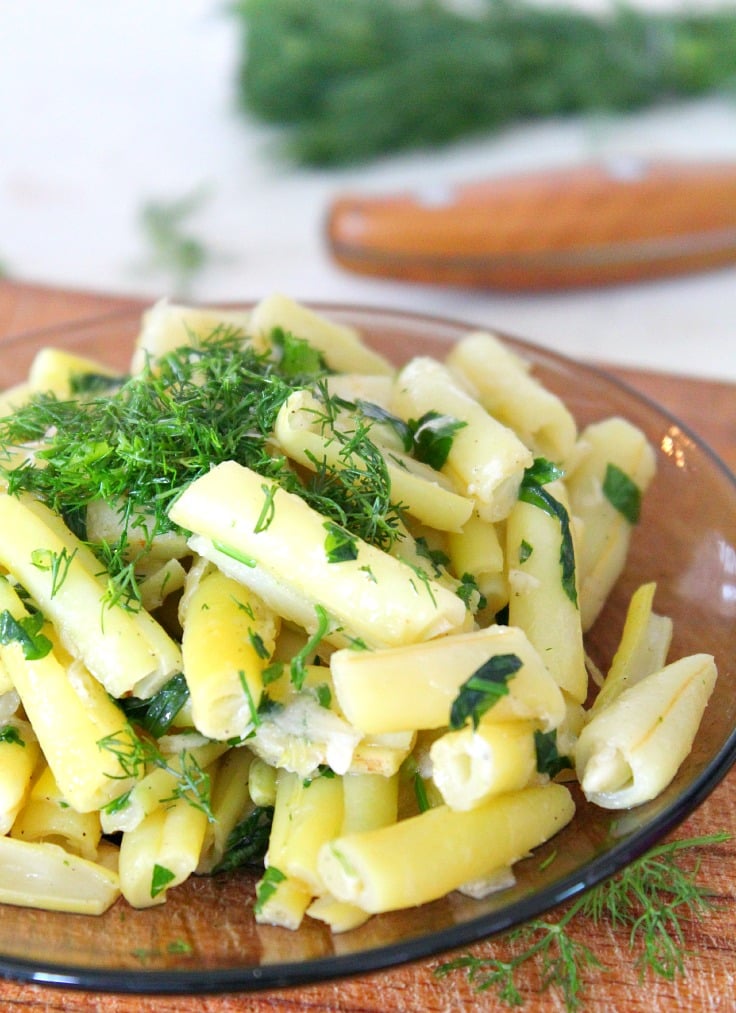 Need more side dish ideas?
Have you ever thought how to cook yellow beans? It seems that people cook them so many different ways but my favorite is by far this simple yellow beans dish. Although my mom used to cook this recipe very often during my childhood years, I completely forgot about it until one day when I run out of recipe ideas. I went to the market looking for "something" without having any clue on what that "something" was. An old lady practically begged me to buy these and the recipe immediately crossed my mind so I thanked her and told her she's a blessing, she's saved me precious time I couldn't afford to waste on looking for inspiration.
A simple summer recipe, this yellow wax beans recipe is very tasty especially when the yellow beans are freshly picked from the garden. It can also be a delicious side dish for a juicy steak or chicken thighs if you need a more consistent meal. I know my husband would agree!
Yellow beans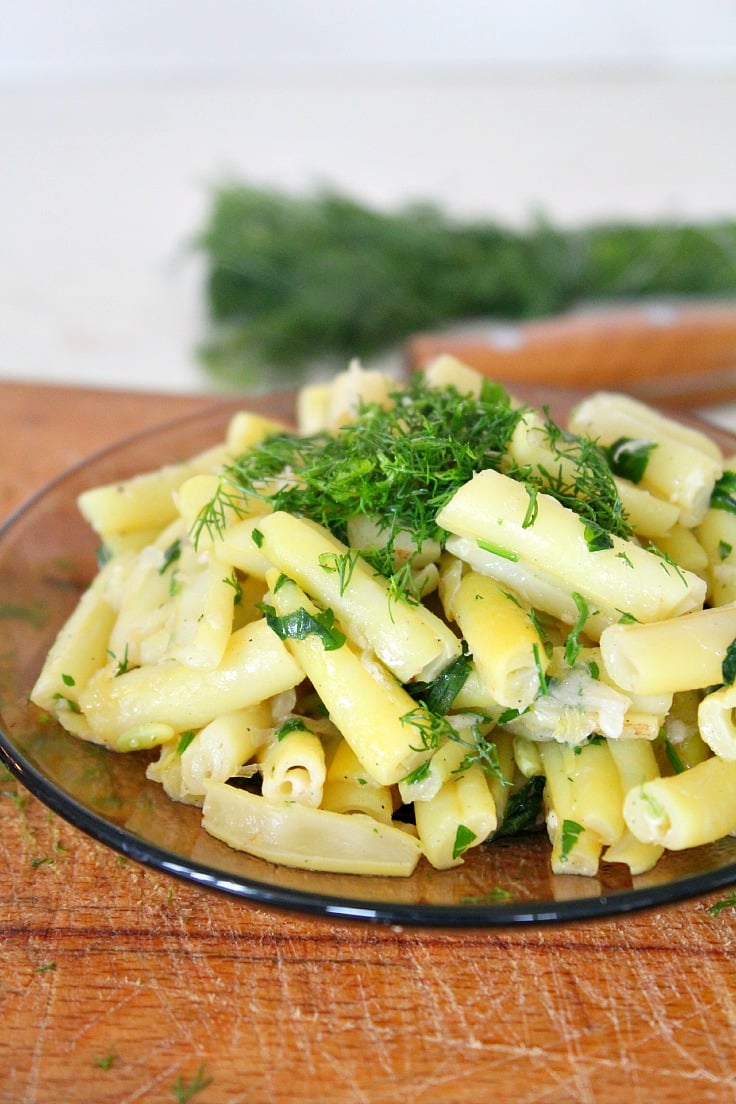 Ingredients:
1 lb yellow beans
4 garlic cloves (you can add more if you like garlic a lot)
2 tablespoons sunflower oil
salt and pepper to taste
parsley and dill optional
Directions:
Roughly chop beans
Smash garlic cloves
Heat the oil and add half the garlic and saute a little
Add the beans and saute for 2-3 minutes
Add 1 cup water and cook for 20 minute
Just before removing from stove, add the rest of the garlic
Add chopped dill and parsley (optional)
Yellow beans recipe with garlic, dill and parsley
Ingredients
1

lb

yellow beans

4

garlic cloves

you can add more if you like garlic a lot

2

tablespoons

sunflower oil

salt and pepper to taste

parsley and dill optional
Instructions
Roughly chop beans

Smash garlic cloves

Heat the oil and add half the garlic and saute a little

Add the beans and saute for 2-3 minutes

Add 1 cup water and cook for 20 minute

Just before removing from stove, add the rest of the garlic

Add chopped dill and parsley (optional)
Pin to save for later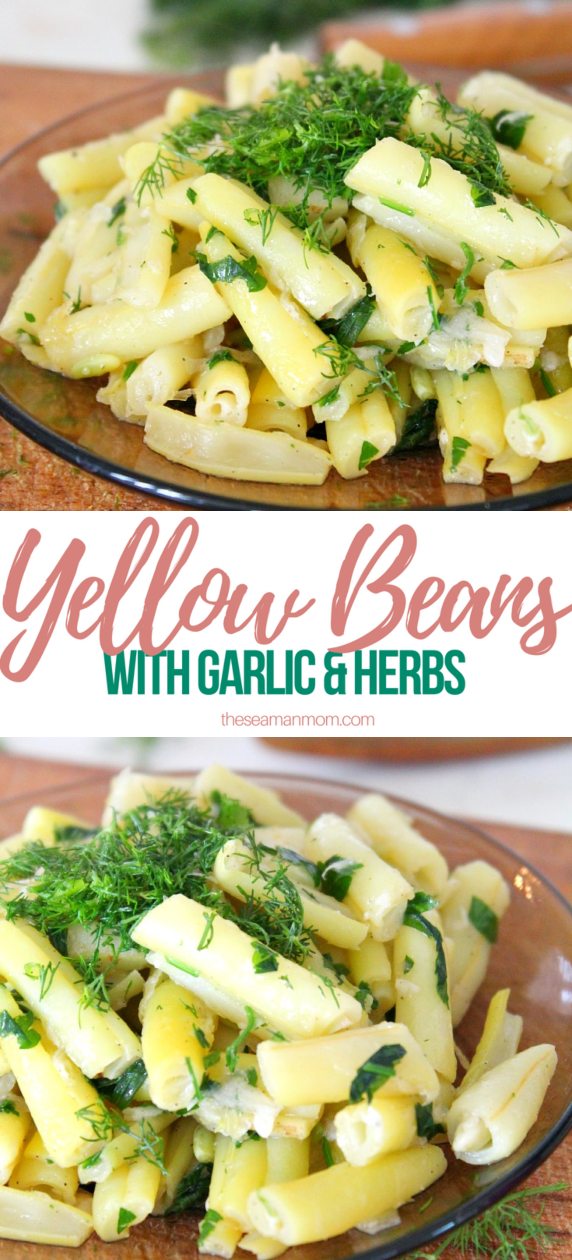 Similar posts you might like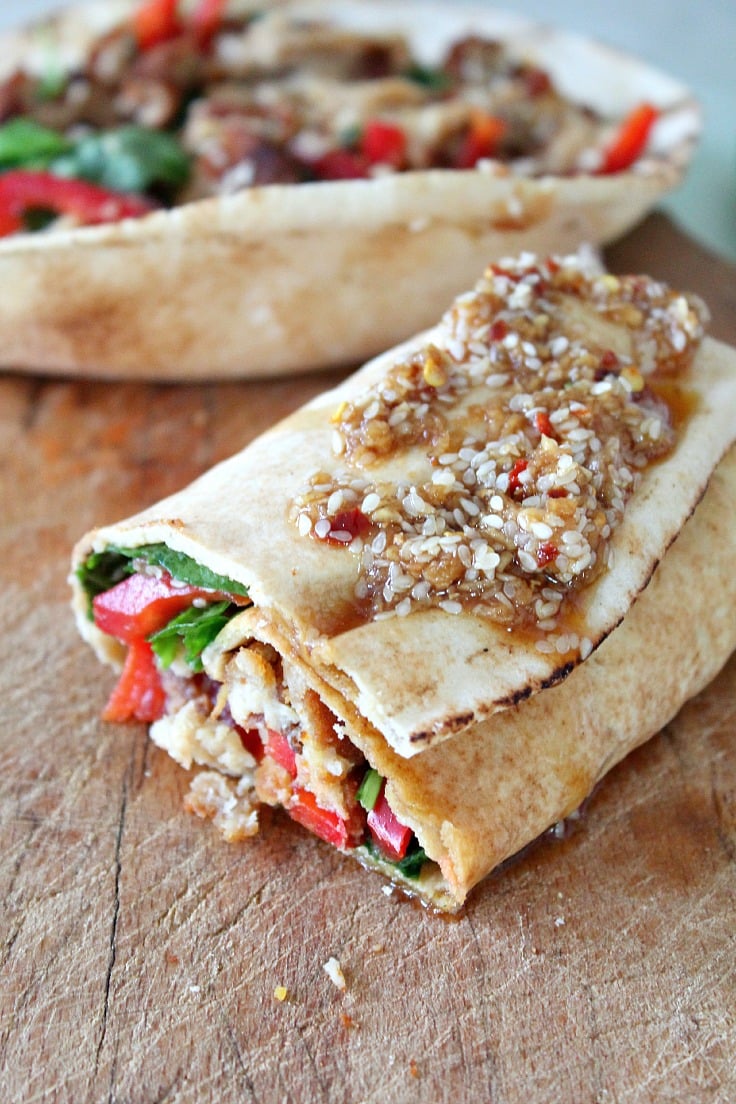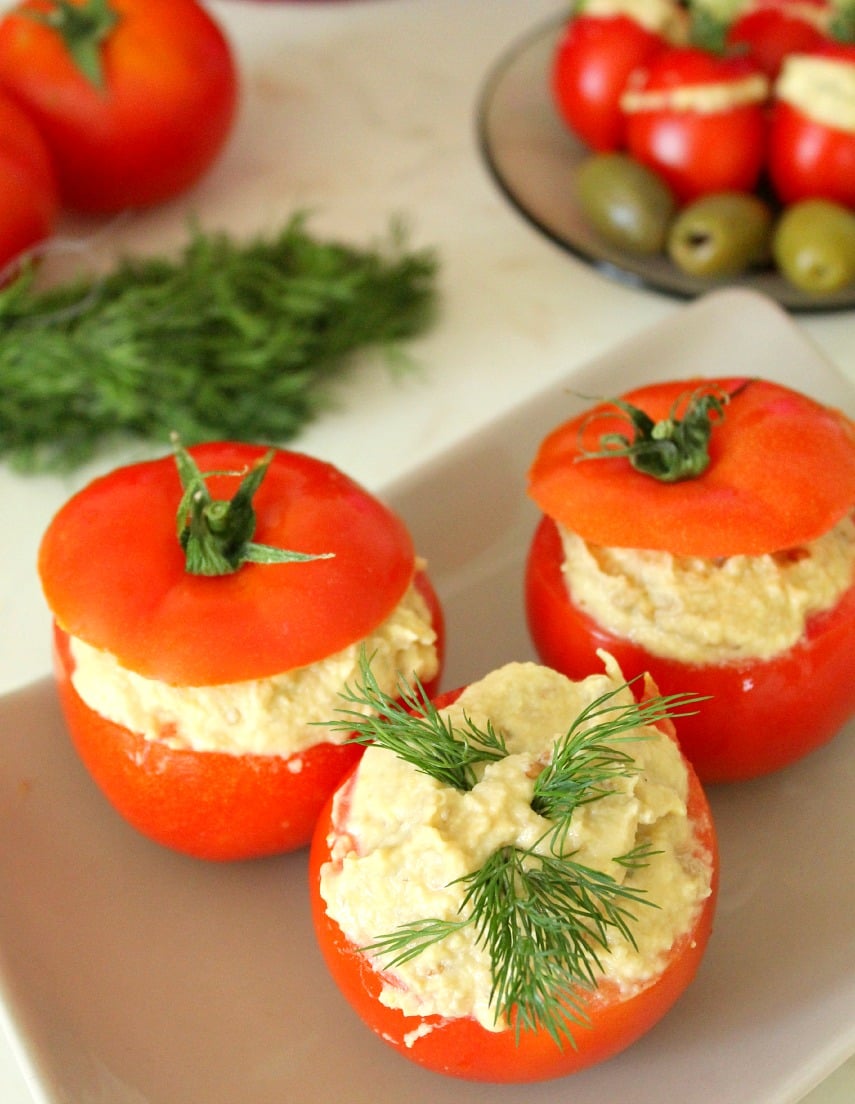 Most popular recipes
Spiced herb roasted sweet potato wedges