You'll love how cute and easy to make this quilted handbag is
Article may contain Amazon & affiliate links. As an Amazon Associate I earn from qualifying purchases at no additional cost to you.
This quilted handbag is another quick and easy beginner project, especially if you plan on taking up quilting and didn't have the courage to do so yet. Great project for beginner quilters!
Quilted handbag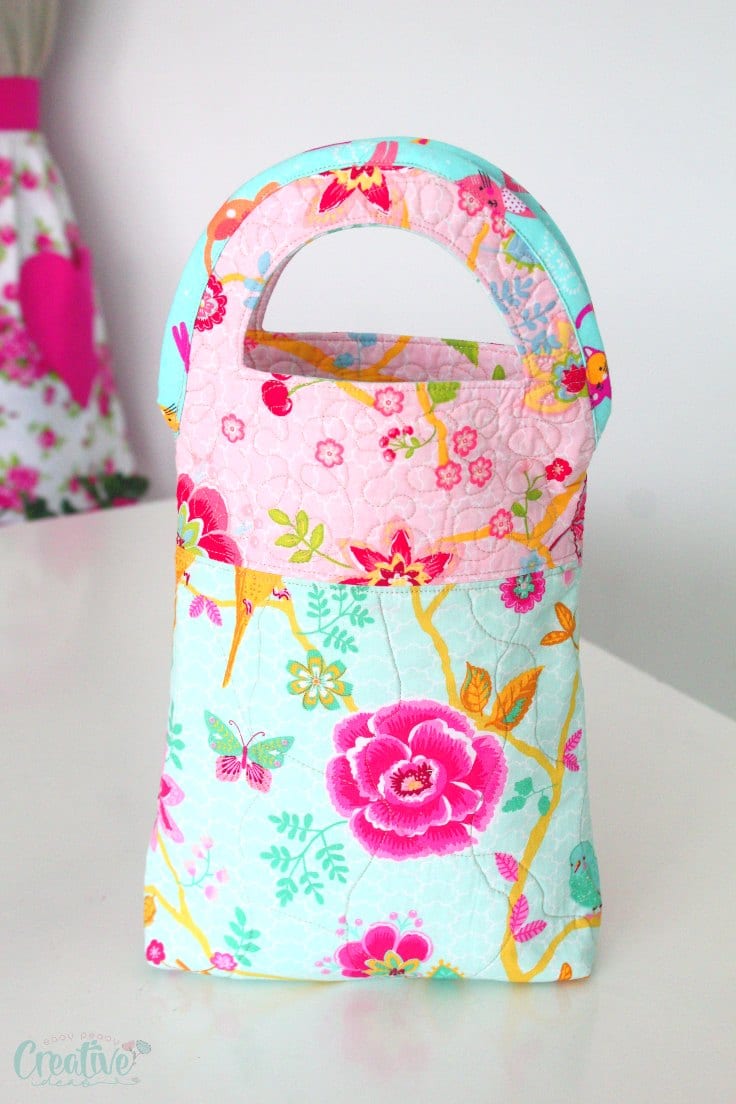 Ellie is growing up and beginning to look like a young lady. And obviously, a young lady needs handbags to carry their stuff with them. As we girls never seem to have enough bags, today I'm showing you a super easy tutorial for making a quilted handbag! I named this Ellie handbag after my daughter's name, as one of my sewing gifts to her.
More bag ideas you will love:
This small bag pattern can be made using basic sewing skills if you want to make a basic bag instead of quilting. You can use two colors like I did, or make a single-fabric bag, or try patchwork to use up smaller scraps. The quilting pattern can be freehand as I did, straight, criss-cross or any other pattern that you like and that compliments the fabric pattern. For example, the quilting for a chevron fabric could follow the pattern and blend well with the design.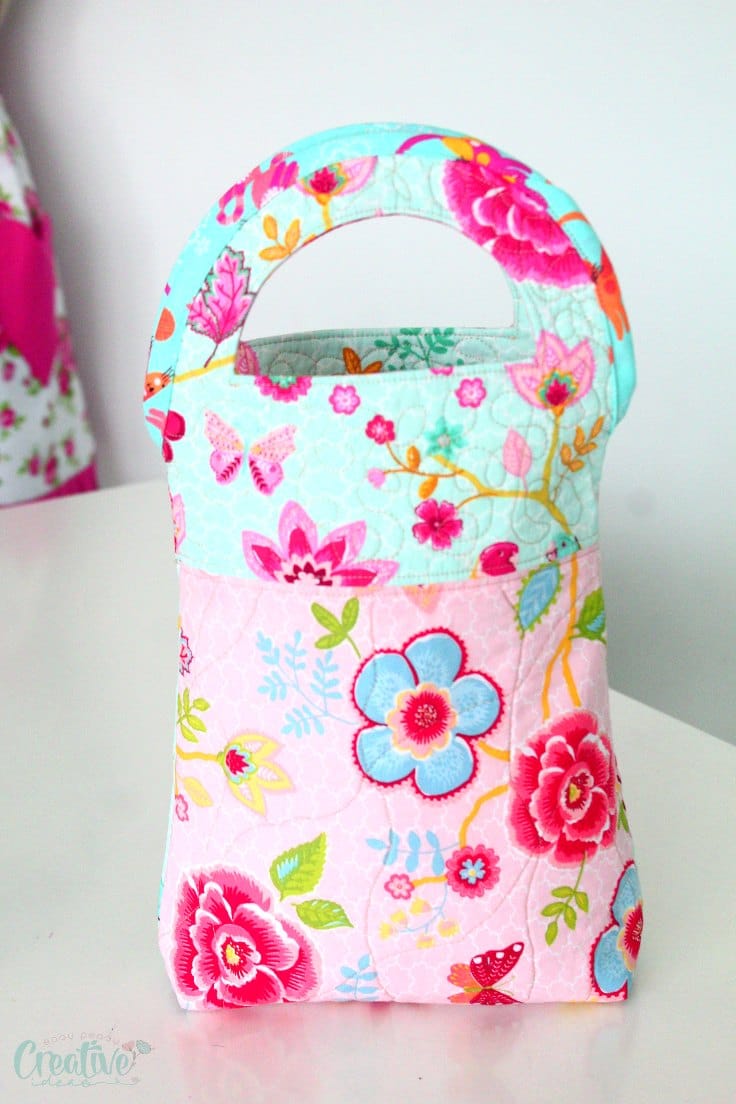 How to personalize your handbag
Choose matching or contrasting fabrics and threads for different effects depending on the style you're looking for. I wanted mine to look as girly as possible, so I used matching flower-patterned fabrics and a freehand quilting pattern.
You can make your quilted handbag simple, as I did or add pockets for easier organizing.
Don't just limit yourself to sewing the bag. Add a cute bow, fringe, ruffles, pleats, anything to make it suit your own style. There are several ruffle styles to try and it's pretty easy to make them. Follow these tutorials to learn how to gather fabric and how to make pleats the easy way (these fork pleats are also a great way to add interest to any project in a snap!).
Make a handsfree variation by adding a long strap so that it can be worn on the shoulder or as a mini crossbody bag. This way the wearer can also use it while playing or riding the bike without the risk of losing it.
Add some sort of closure like magnetic snaps, velcro or a zipper (if you're feeling more adventurous) to make your quilted handbag more secure.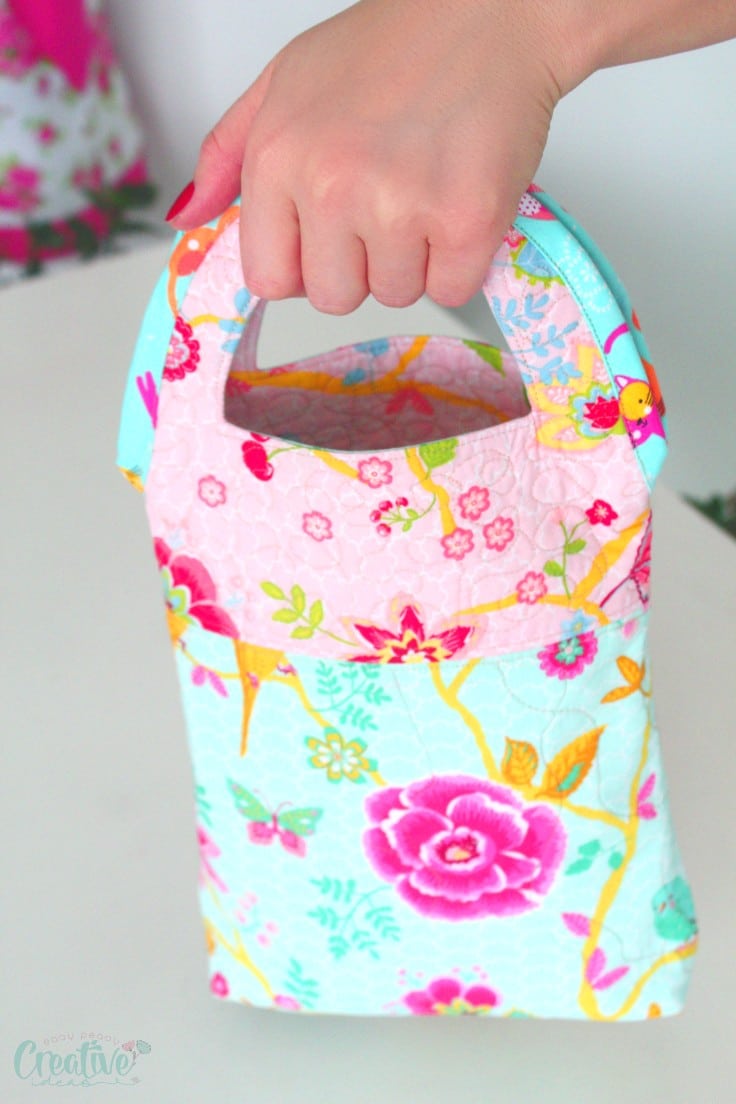 What is the purpose of this quilted handbag?
This quilted mini handbag can make a great birthday gift for a girl that loves bags (are there any that don't?) and likes unique fashion items in her wardrobe. How about themed bags for Christmas, Valentine, Easter or other holiday?
This quilted handbag can be a great going out bag for a girl
Or a pretty storage bag for small items like toys, small accessories, makeup, crayons, crafting supplies or anything smaller that needs to be contained and organized.
This mini bag pattern can also be used to sew a small bag for yourself, for formal night or special events.
I'm sure you and your girl will love this bag as much as I and Ellie did! Please share your thoughts in the comments below.
Quilted purse pattern
What do you need to make this mini handbag?
cotton fabric – I used contrast fabric for the top and bottom of the bag. I also used different fabrics for the front and back.
batting or fusible fleece
if using batting, a basting spray might be useful. Otherwise, use pins.
bias binding in complementing colors
scissors
How could beginners sew this mini handbag?
This is an easy pattern and beginners can make it. It doesn't involve zippers or other complicated techniques, and if you're not familiar with freehand quilting, this part can totally be skipped. However a bit of experience in quilting small projects and sewing curves would be useful.
If you want to skip quilting all together, you can replace the batting with bag interfacing and just sew this like a regular bag.
In the pattern there's also an easier option to sew bias binding around the handle, suitable for beginners.
---
Interested in giving this bag a try? The Ellie handbag sewing pattern is available here!
---
Pin to save for later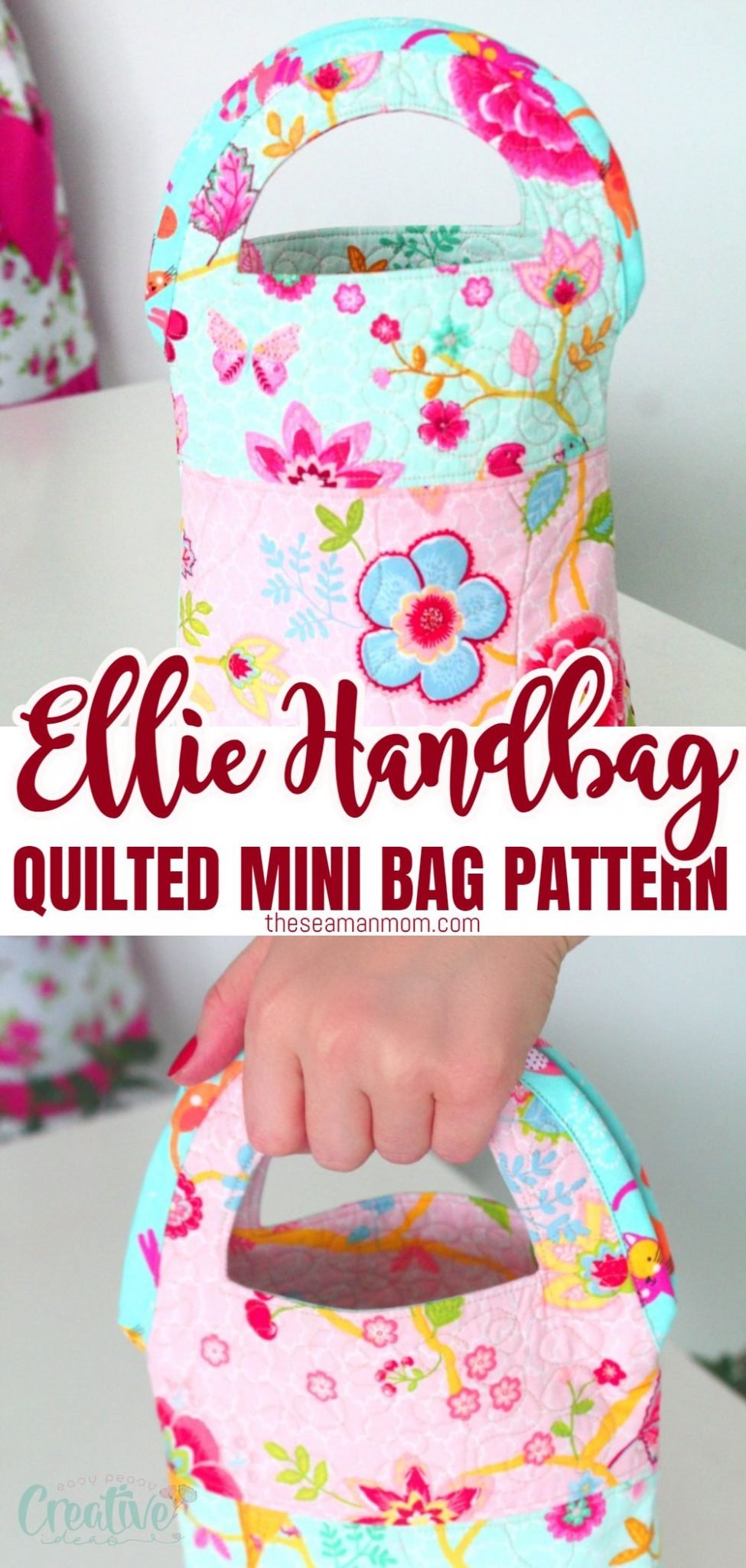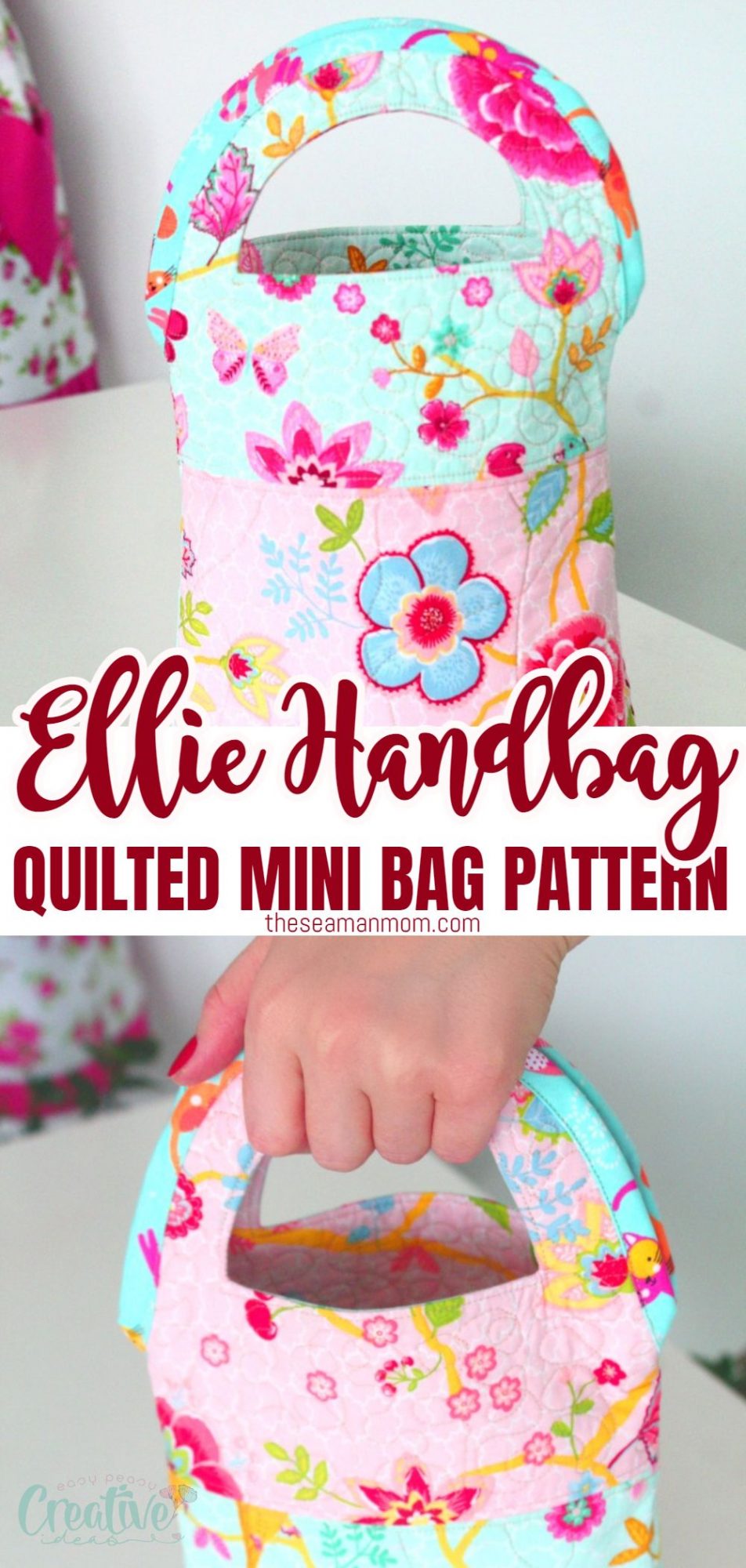 Most popular sewing projects: