Make your own bean bag in 30 minutes with this easy bean bag tutorial! This funky DIY bean bag chair is so comfy and easy to make, you'll want to sew one for each member of your family!
Bean Bag Pattern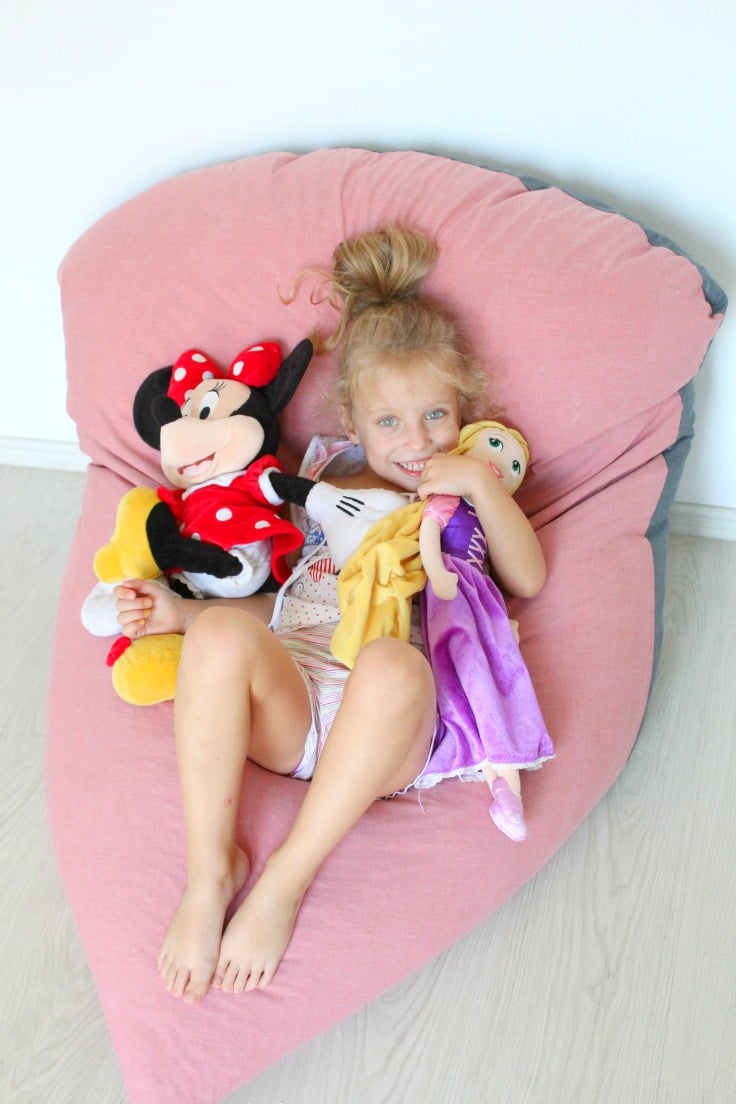 Hey, guys! Today's project could not be easier! Ever wondered how to make a bean bag? I'll tell you how: in just a few easy peasy steps! This DIY bean bag chair is not only an awesome beginners' project but a great addition to your home decor too! This lovely bean bag sewing pattern comes in very handy, particularly if you have kids that love to hang around on the floor or a very large family.
Need more sewing for home ideas?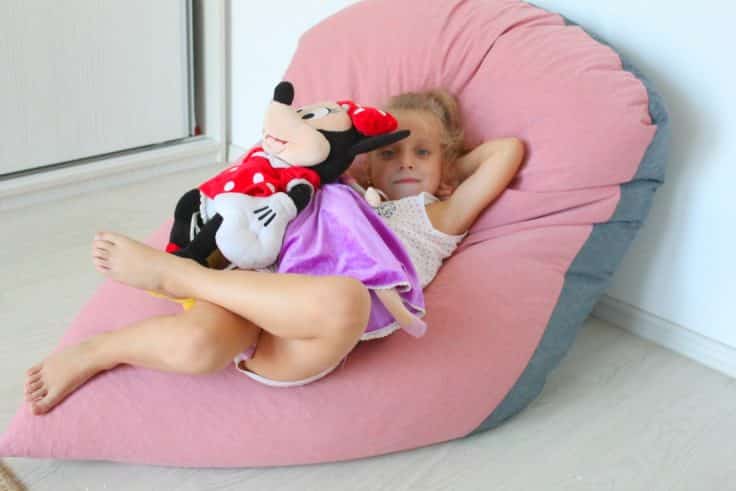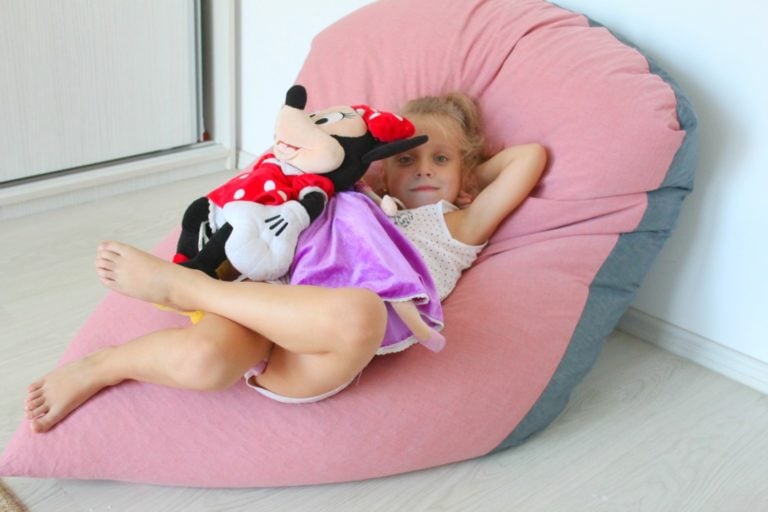 With the help of this easy DIY bean bag chair you'll be able to finish one pretty large bag in about 30 minutes. A homemade bean bag chair pattern is not only comfortable but much cheaper too! Rest easy or just laze around on Sundays in a lazy DIY bean bag chair! Or have kids take a nap in them, they're great for those too! Ellie simply adores her giant bean bag!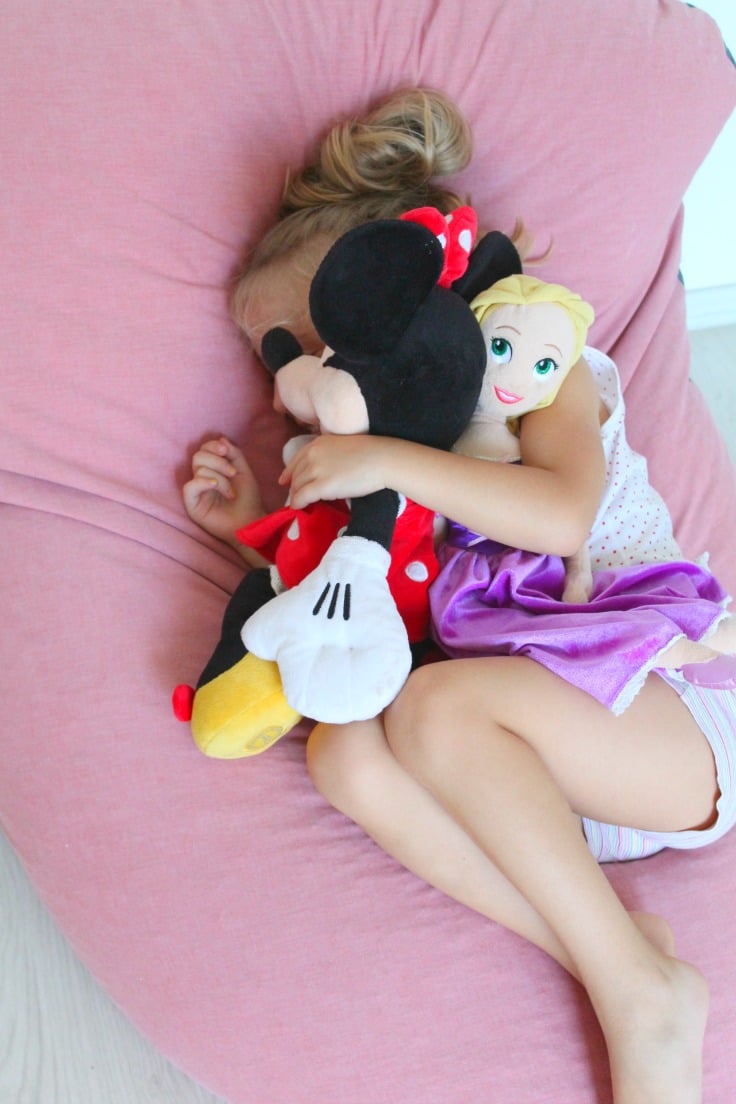 Little miss munchkin spends most of her time on the floor, either playing with her toys, solving puzzles or simply watching her favorite TV shows. While our floors are pretty warm all year round, I simply cannot make peace with her laying on the floor so I thought I should make a nice chair for her. This bean bag sewing tutorial was sooo easy and quick I wanted to make one for us too and this will definitely happen soon, once I find the right fabric to match my home decor. And yes, I know she's wearing her bean bag the other way around but by all means, you try and convince her she's wrong!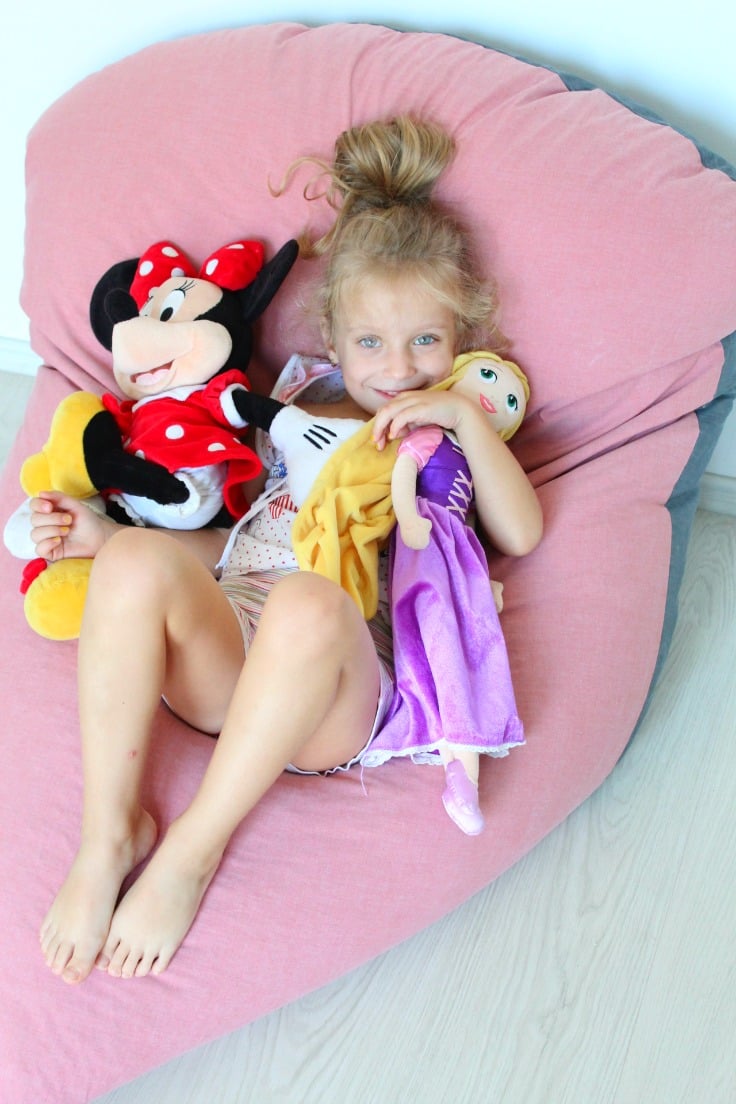 My local store doesn't hold very sturdy fabrics, like upholstery fabric or canvas so I had to settle for jeans fabric. This one wasn't sturdy enough either but was the best I could find. If you can find canvas or upholstery fabric, best use those, your bean bag will be sturdier and will definitely resist the test of time (in which case you might need these tips on sewing with canvas).
I'm also not crazy about the colors, I wanted something more colorful, with a flowery print or at least some butterflies which would be a better fit for a girl Ellie's age. But for now, light pink and gray it is!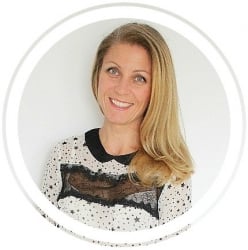 Hi, I'm Petro, author and founder of Easy Peasy Creative Ideas. Sewist, crafter, avid DIY-er, foodie, photographer, homemaker and mommy to one. I'm an expert at coming up with quick, clever sewing tips, recycling crafts and simple, easy recipes! You can find my ideas featured in reputable publications such as Country Living, Good House Keeping, Yahoo News, WikiHow, Shutterfly, Parade, Brit & Co and more. Thanks for stopping by and hope you'll stay for a while, get to know me better and come back another time. Stick around for real fun projects!