DIY bean bag chair

Materials:
jeans, canvas or upholstery fabric, 2 x 40″ by 50″
bags of beans (as many as you like, depending on how stiff or baggy you want your chair)
matching jeans thread
jeans needle
long flexible ruler
measuring tape
scissors
fabric chalk
Directions:
Cutting the fabrics
Lay out the fabrics and cut to size. Make sure both are of the same size.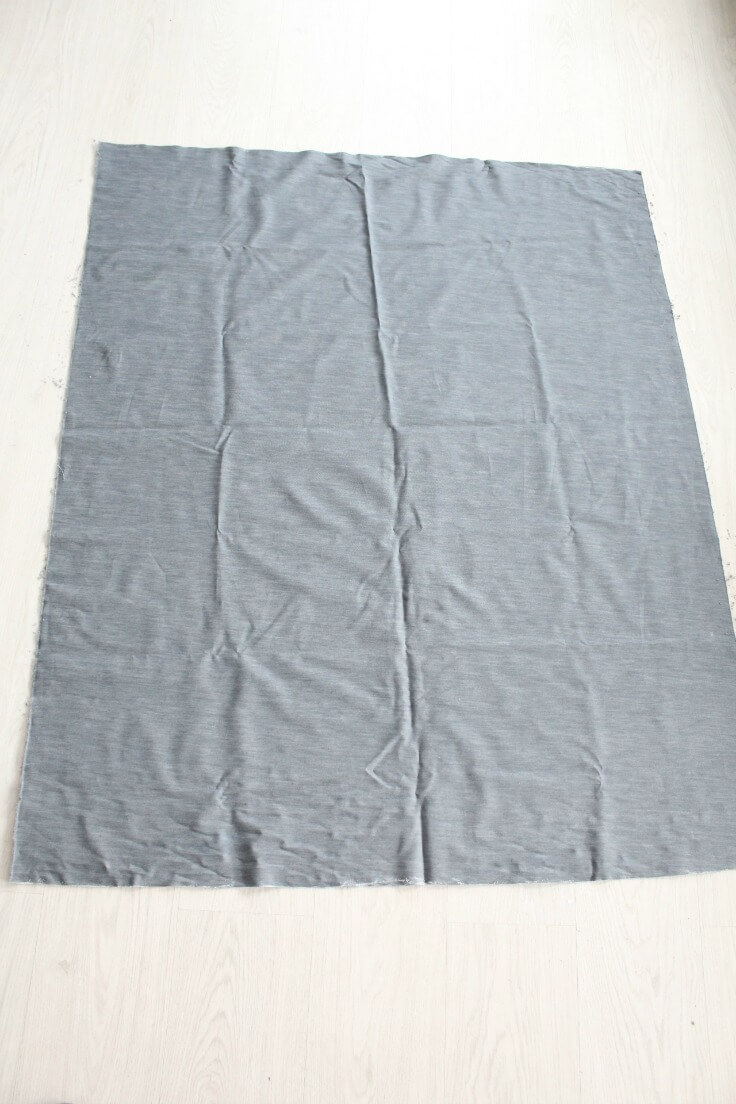 Fold both in half. On the raw side, measure 6″ from the top down and mark with chalk. From that mark, using a flexible ruler, draw a curve up to the top of the other side (where the fabrics make the fold), then cut out that part. You'll end up with a round top on both your fabric pieces.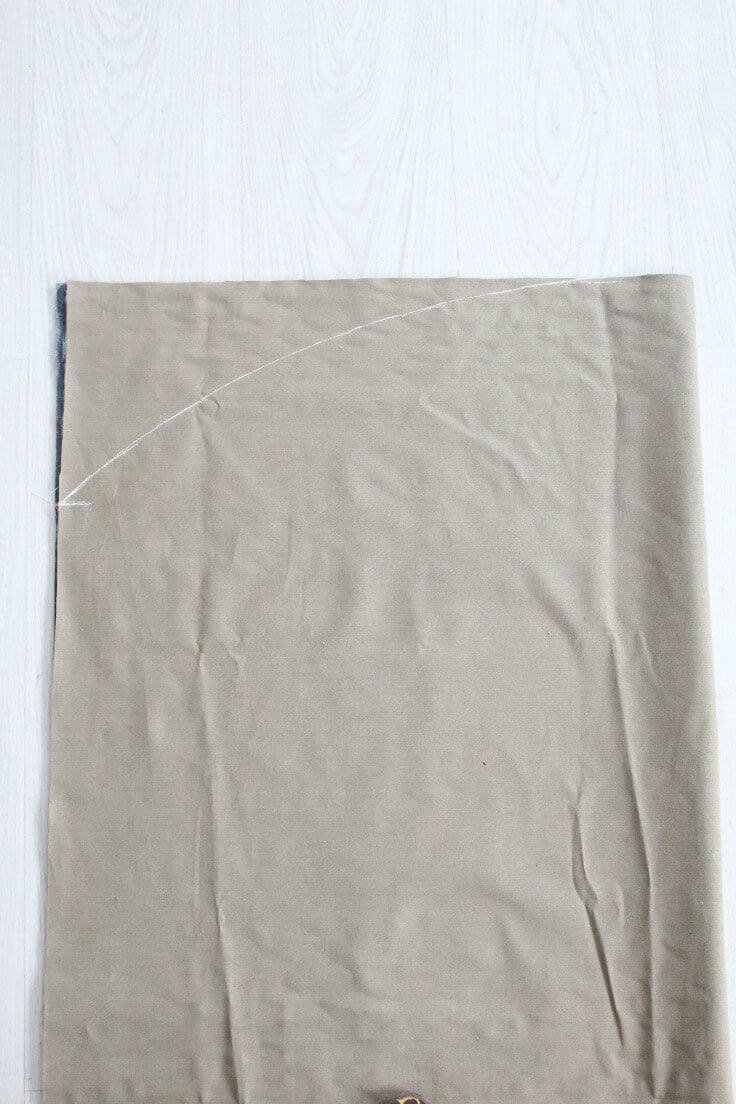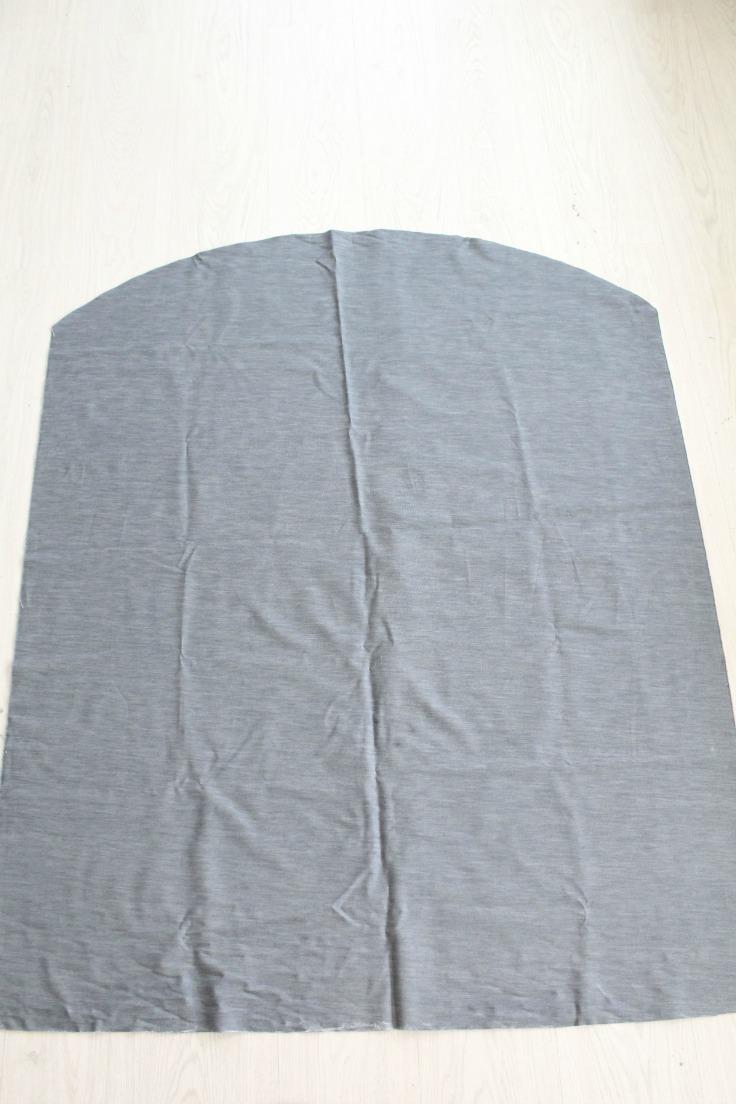 Sewing fabrics together
If you haven't done it yet (as myself in the above photo lol), place the fabrics right sides together. Pin them on the long sides and the round top, then sew and finish the seams with a zig-zag or a serger to increase durability and prevent fabrics from fraying over time. You may want to use a small stitch too, also for increased durability.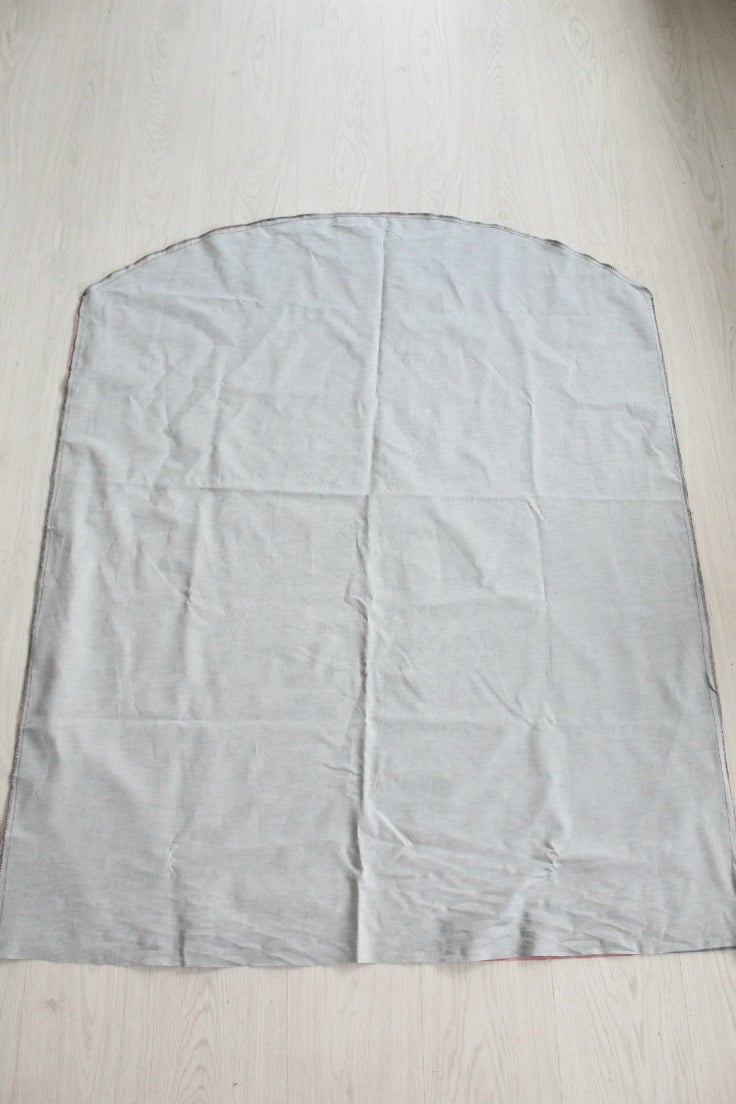 Lay your fabric down then roll the bag until the long sides meet up in the middle.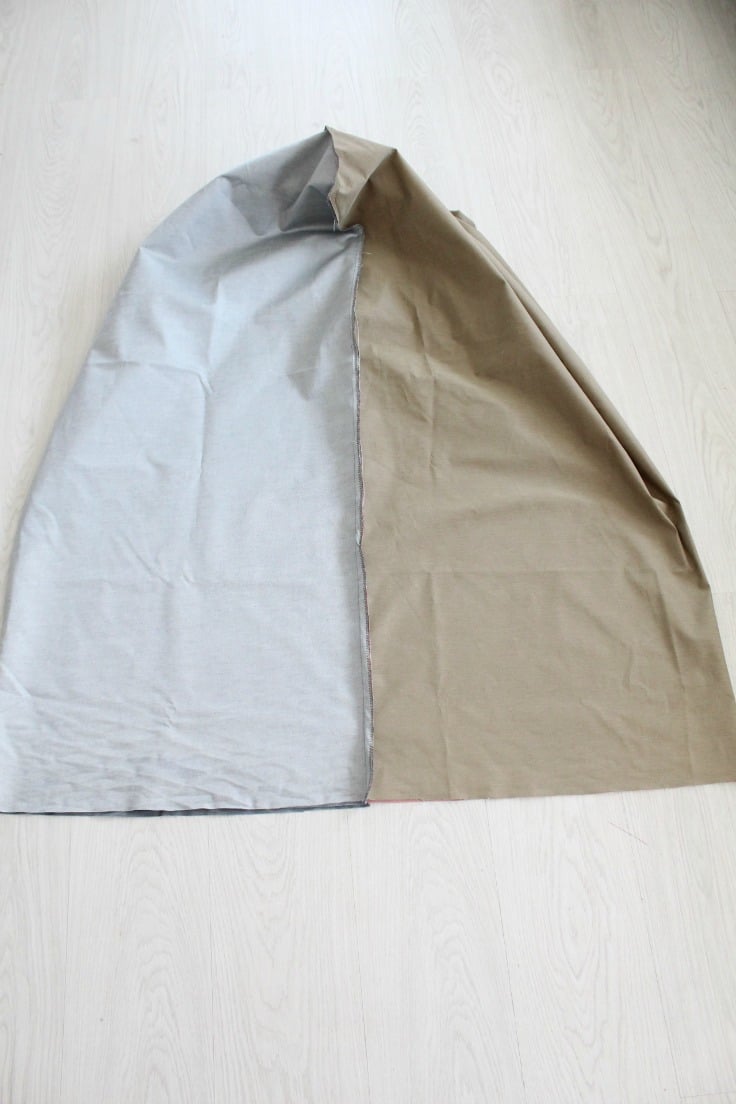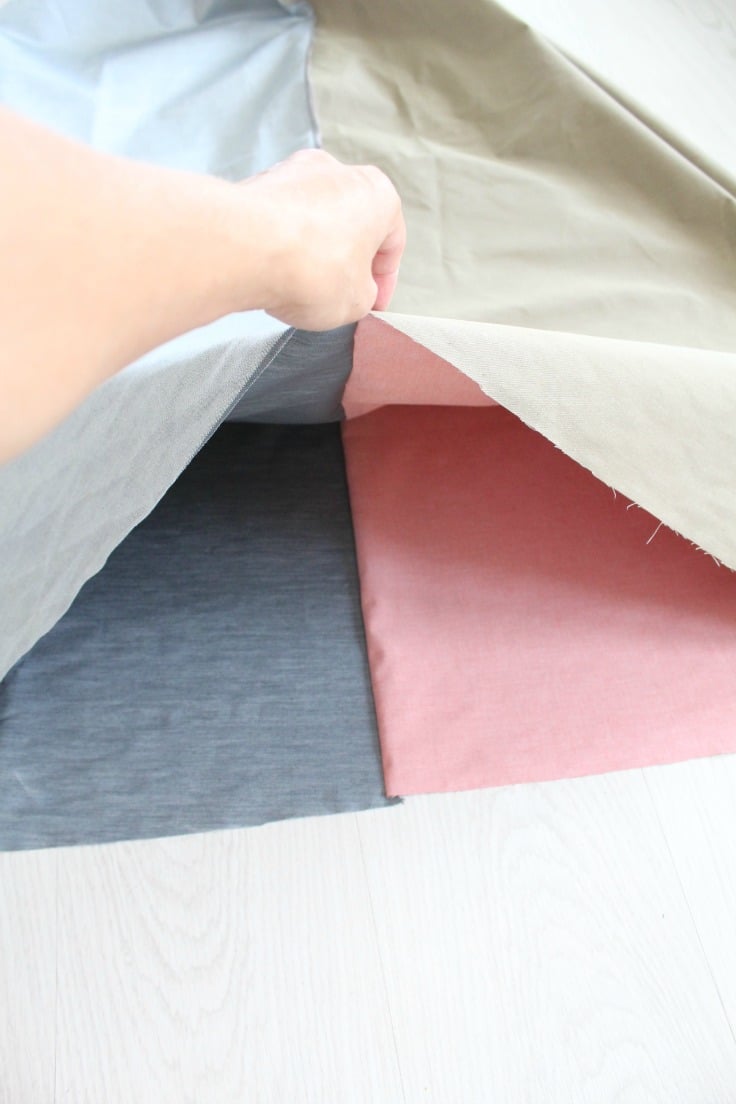 Sewing the zipper
Time to sew the zipper to the right side of the fabric. Open your zipper most of the way and place one side, near the edge of your fabric. I took the pieces apart for photo purposes. Pin in place and sew using a zipper foot.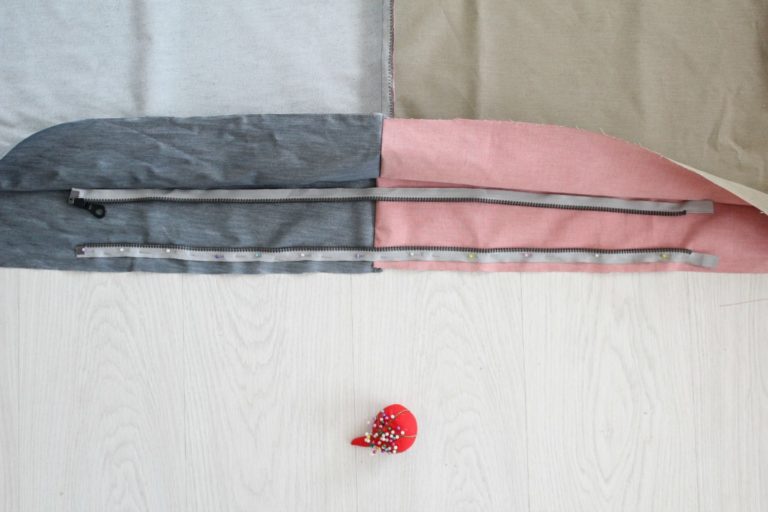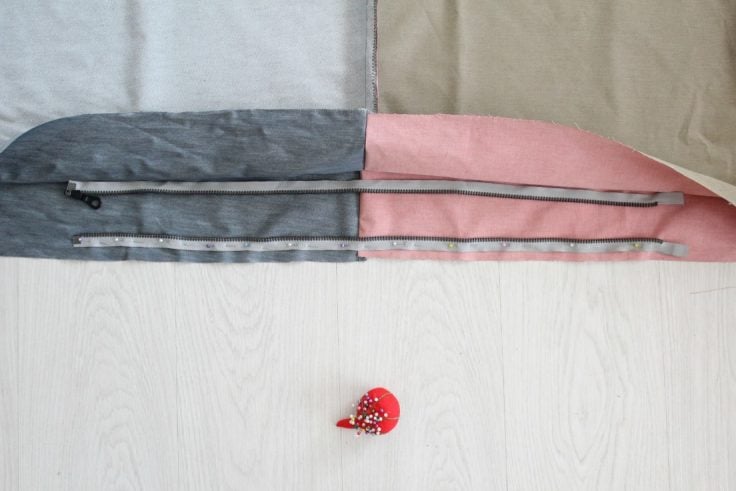 Pin the other half of your zipper on the opposite side of the bag and sew. If you use a large zipper as I did, your machine won't be able to sew over the zipper pull. In this case, sew up to it then lift your sewing machine foot and move the zipper pull up or down the zipper, then lower your sewing machine foot and continue sewing your zipper in place.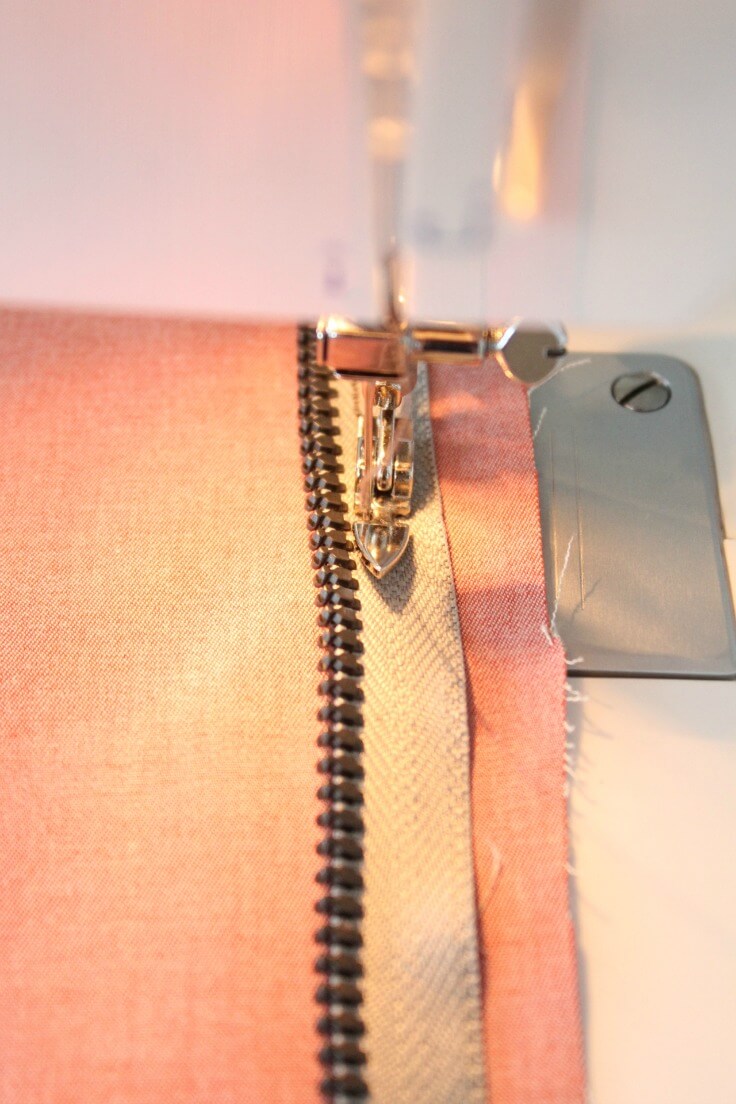 At this point, make sure your zipper is at least partly open. Sew a curved seam over the edge of your zipper, then continue the seam toward the fold in your fabric. When you go past the zipper, go slow (you may even need to sew this part by hand to avoid breaking your needle, if you use a big zipper). Repeat on the other end of your zipper.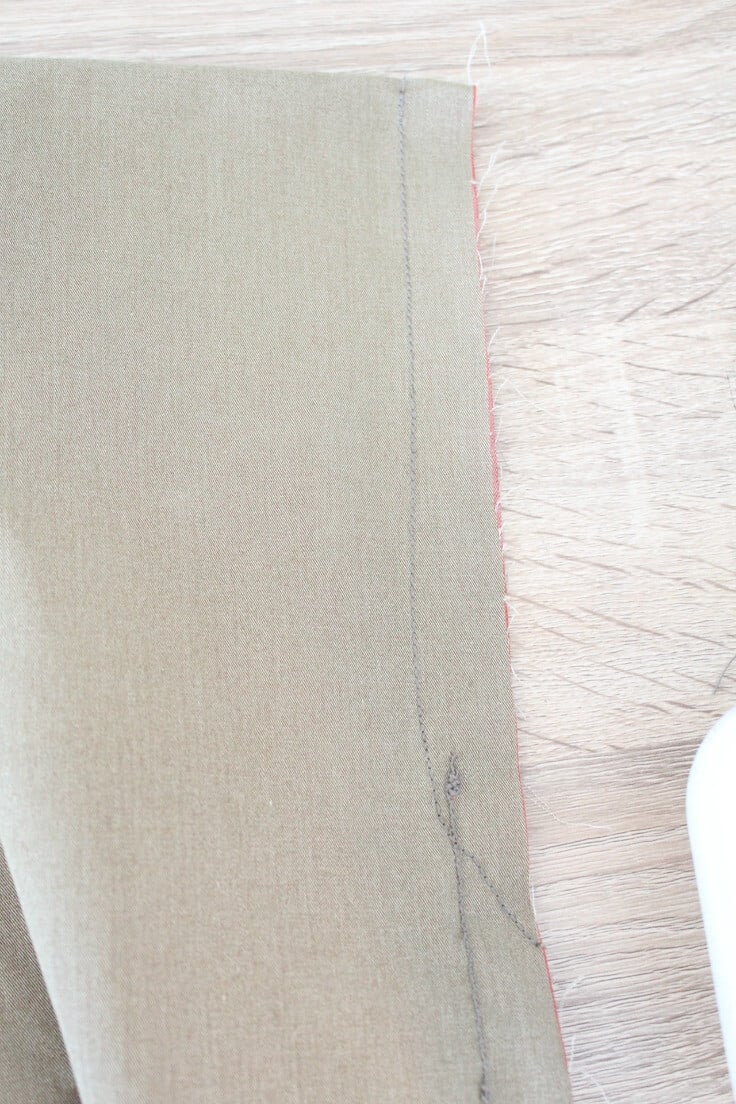 Finish the seam around the zipper using the same zig zag stitch you used before.
Finishing the DIY bean bag chair
Turn the bag right side out through the opening you left in the zipper.
Fill the bag with beans, close the zipper and hand sew it close if you have kids, to prevent them from opening the zipper and spilling all the beans out (It happened and it's not fun at all; beans are almost impossible to clean).
That's it! Wasn't this bean bag tutorial incredibly easy?
Pin to save for later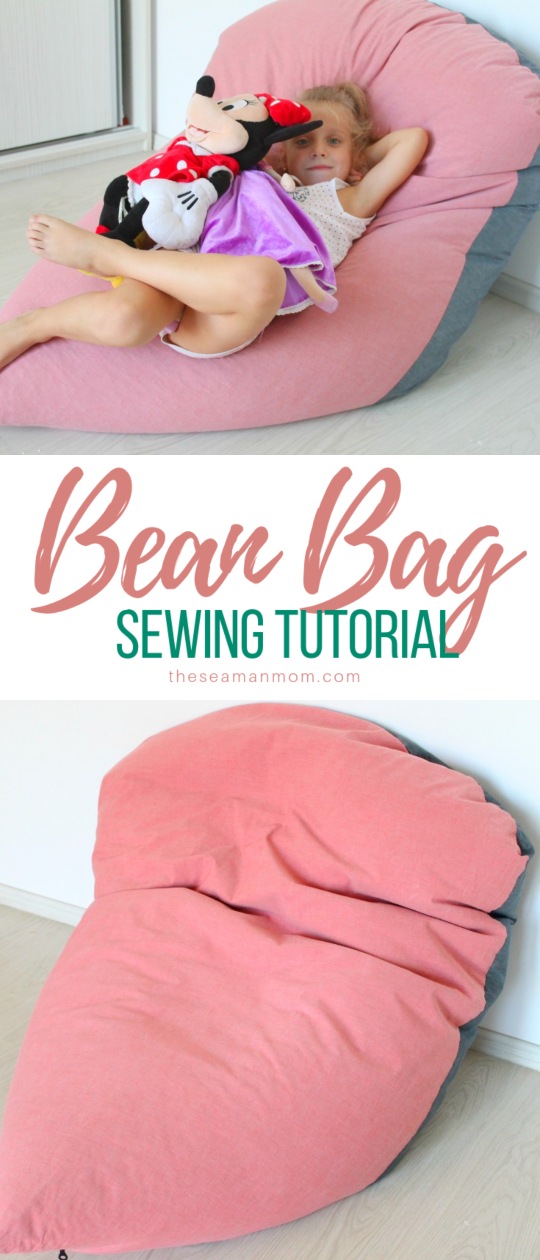 Similar projects you might like:
Most popular sewing projects: