Make these stunning fabric envelopes for Valentine's Day
Article may contain Amazon & affiliate links. As an Amazon Associate I earn from qualifying purchases at no additional cost to you.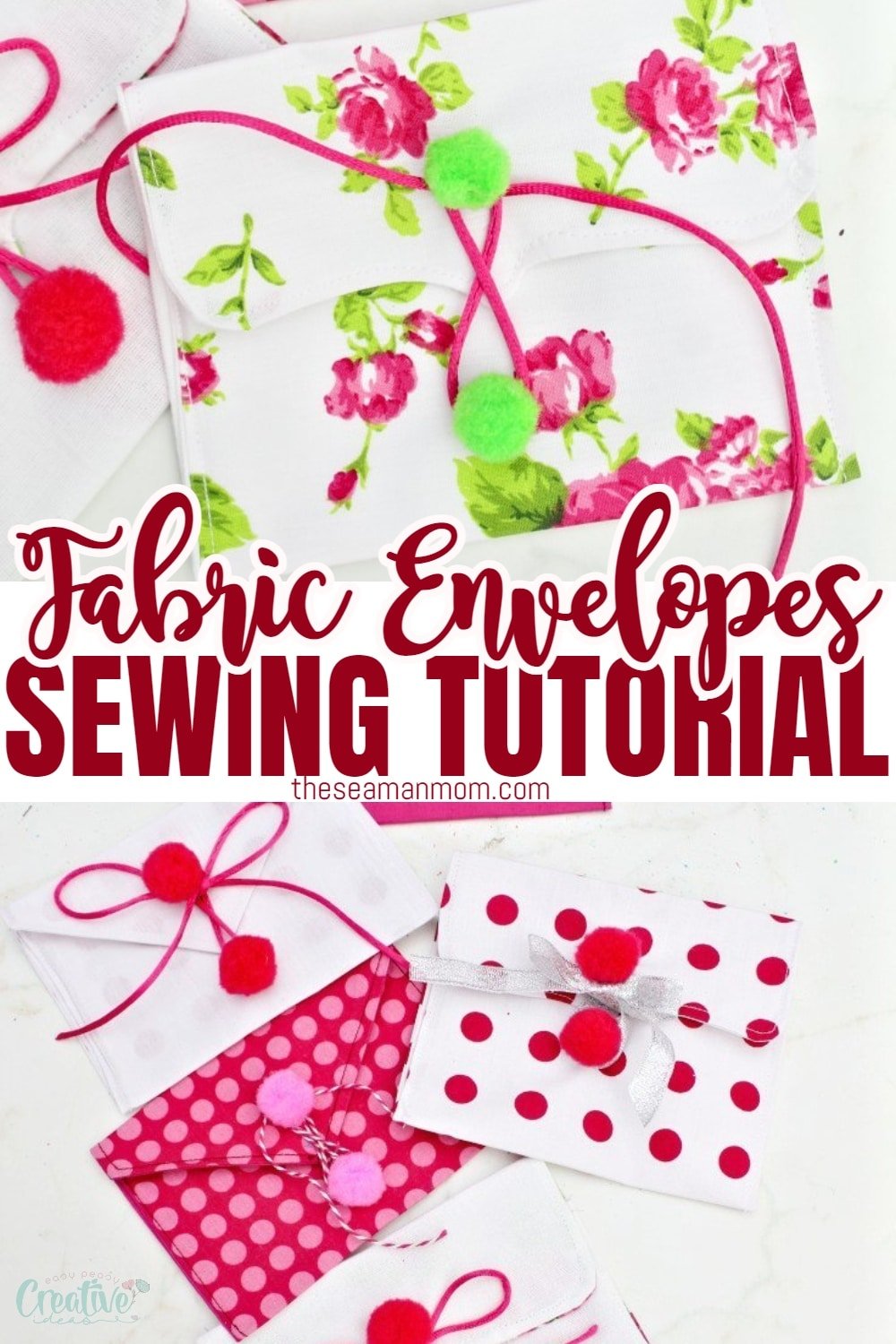 Make beautiful fabric envelopes to give to friends, family members, or anyone in your life. This fun project is sure to put a smile on your face and someone else's.
Fabric Envelopes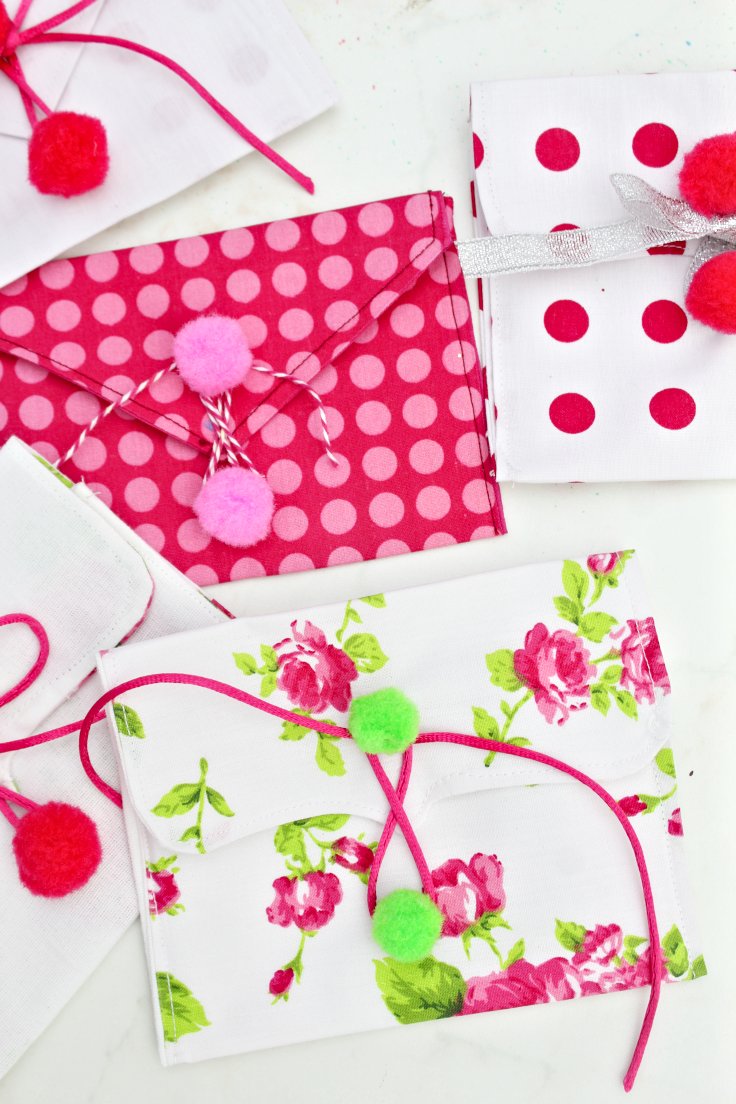 Make your own envelope with this easy peasy fabric envelopes tutorial! These adorable DIY envelopes are perfect as Valentine envelopes for love letters but they work just as great as fabric envelope pouches for small gifts or treats for kids!
Emails might be faster but a letter in a mail is so much more meaningful! And when they're delivered in fabric envelopes, that speaks volumes! Perfect for Valentine's day love letters, these lovely DIY envelopes can be much more than just messengers of love!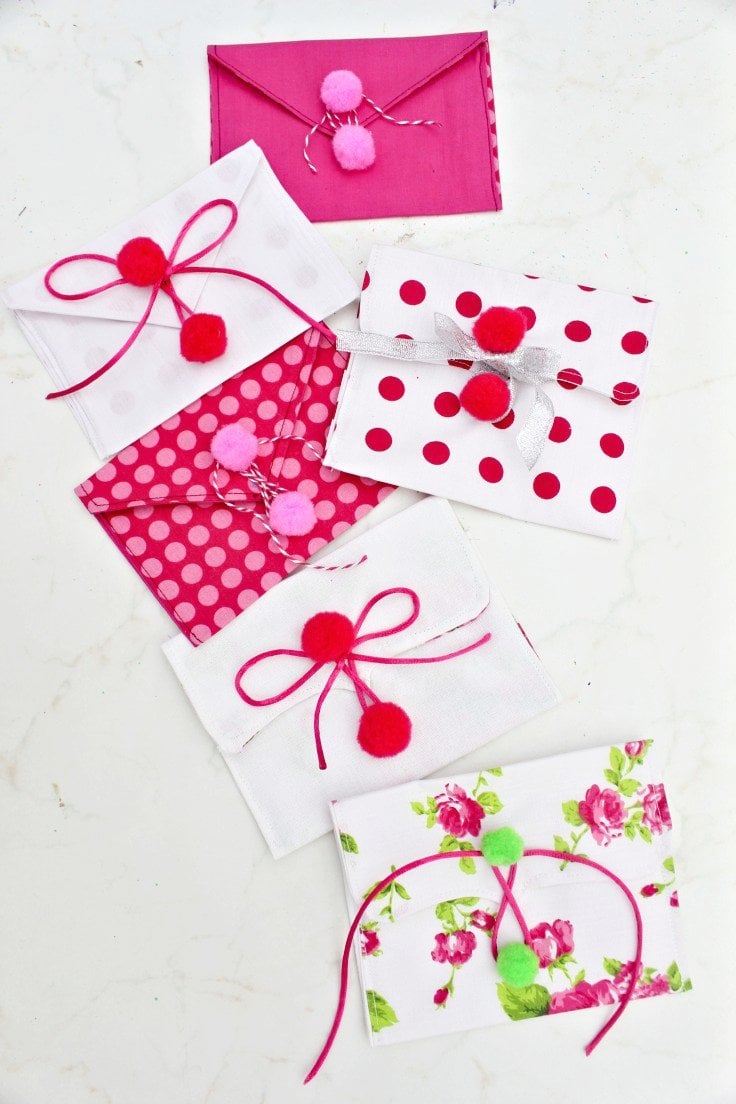 Need more Valentine ideas?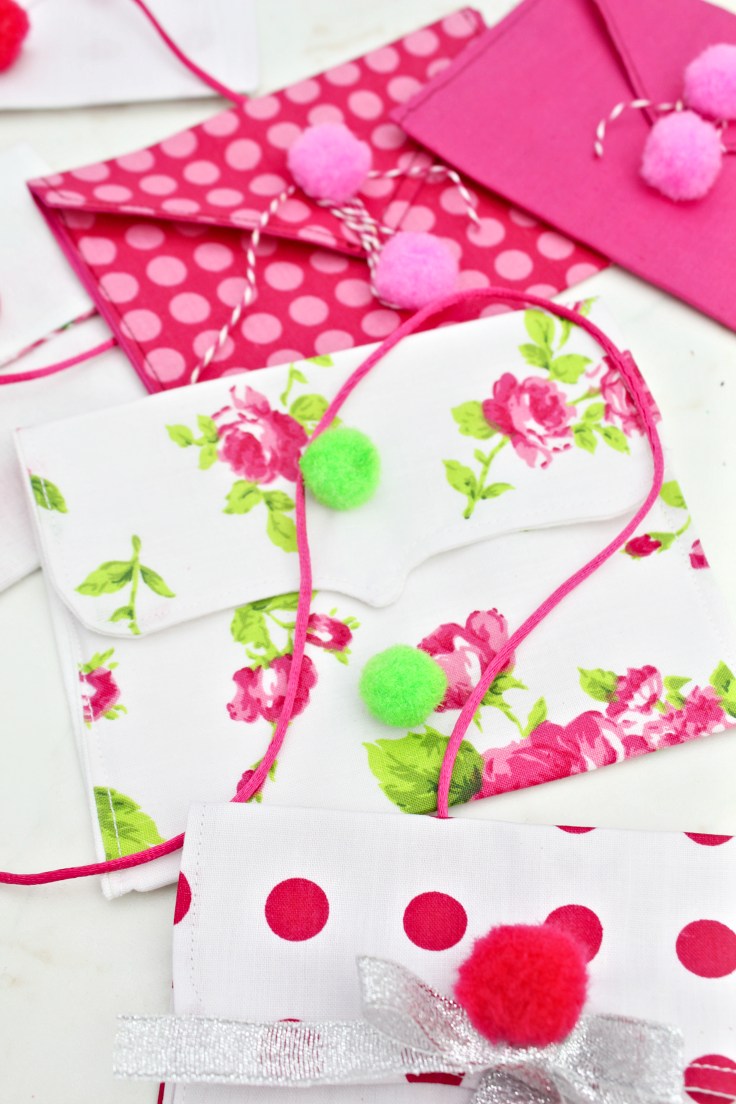 I made these fabric envelopes for my little daughter who loves celebrating Valentine's day! She and I believe Valentine's day is not meant for couples only, it's supposed to be the day when love of all kinds is celebrated. And since our little family has lots of love to share, we kind of made it a tradition to share little things that are truly meaningful and say "I love you" like nothing else does.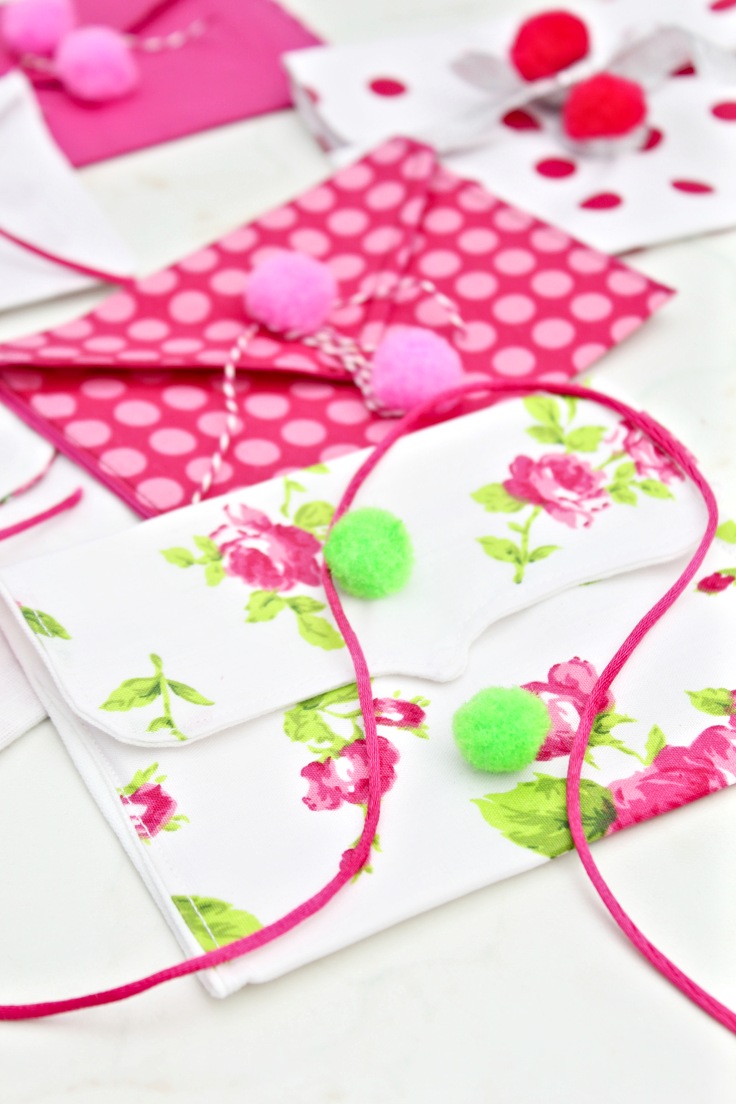 Just like these cute fabric envelopes which will end up being filled with candy for Ellie and small paper crafts made by Ellie for me.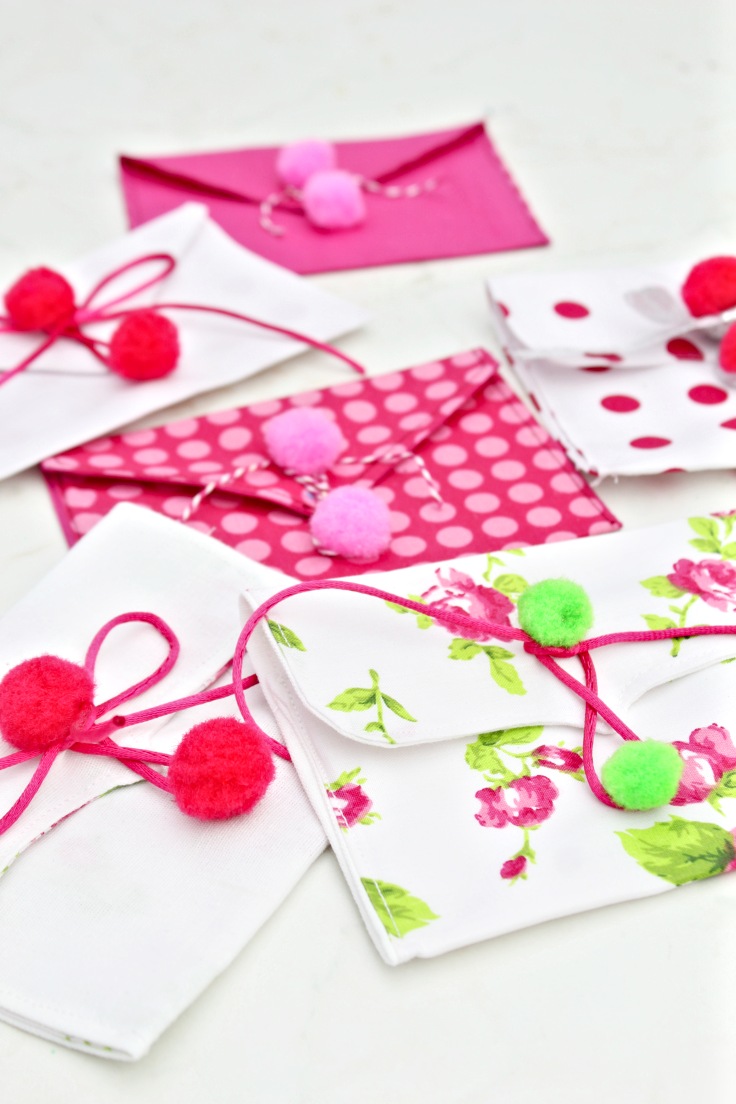 But I think these fabric envelope pouches look super cute as home decor too, particularly in a girls' room! And I would totally use these to keep sewing notions and small craft supplies organized and easy to reach. These are just too cute to resist, I could fill my whole sewing/craft room with these tiny gems! The pom poms and the pink cording add even more cuteness and that's why I opted for these instead of adding buttons or Velcro as I considered initially.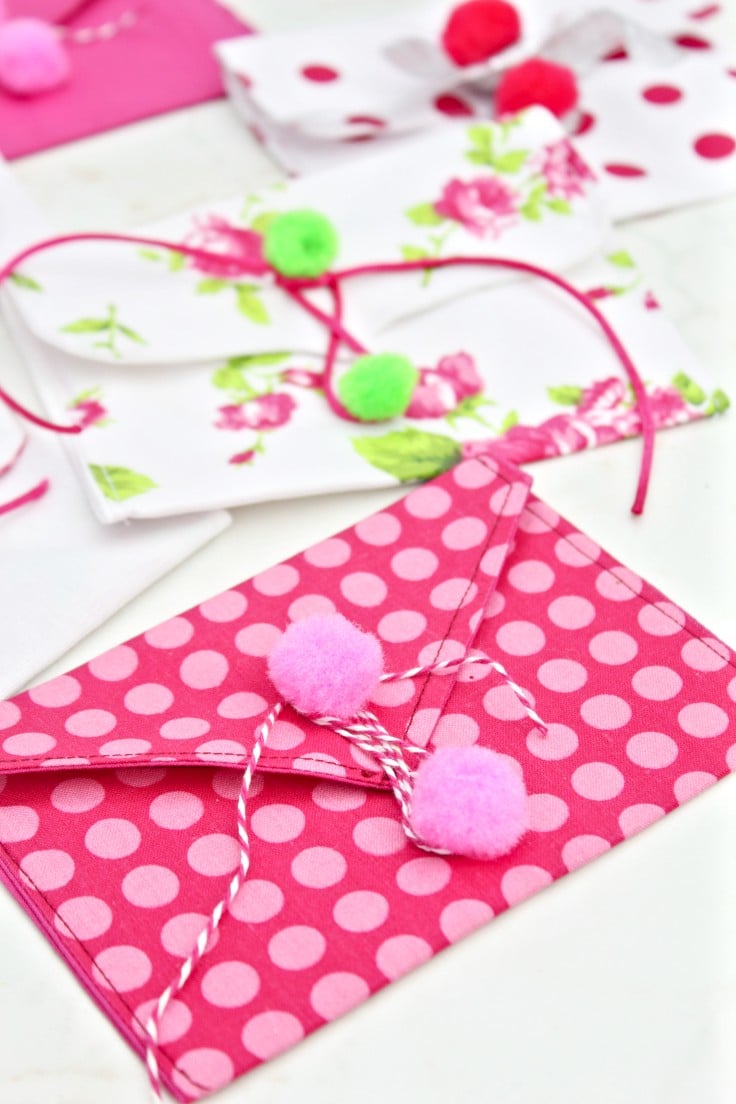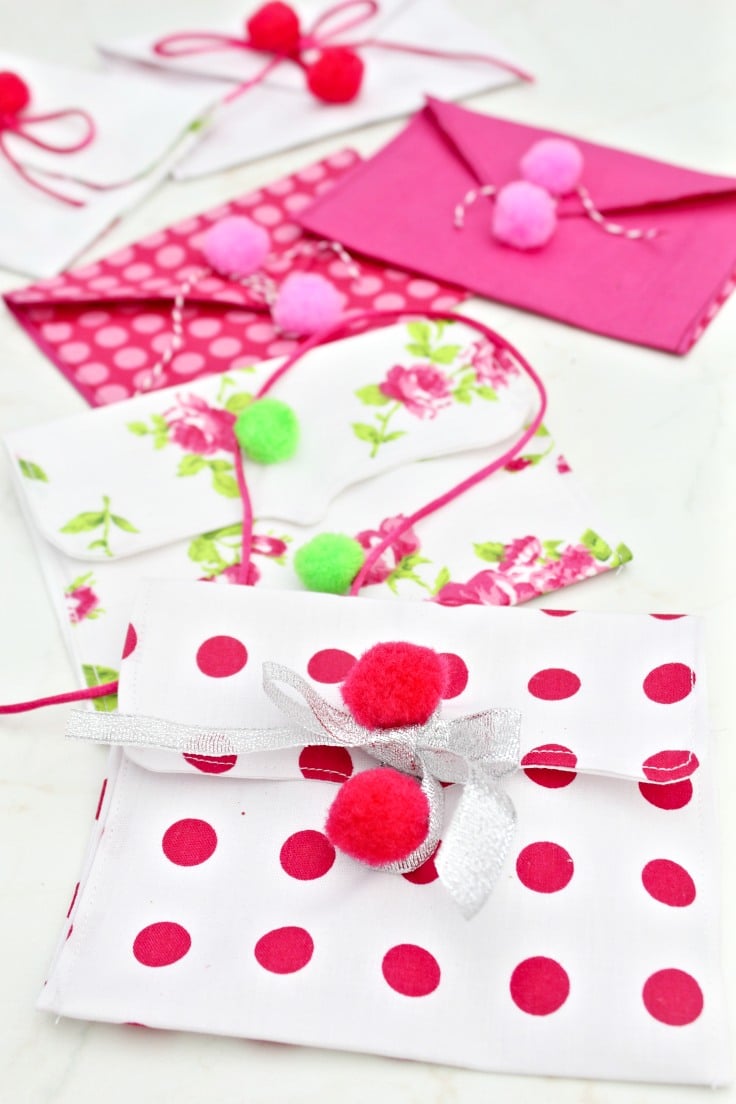 The fabric envelope pattern is super easy to make if you want to draw your own. But if you're not feeling adventurous, I made an envelope pattern (well, actually two because I made two types of envelopes). They're available to purchase here!
How to sew DIY Envelopes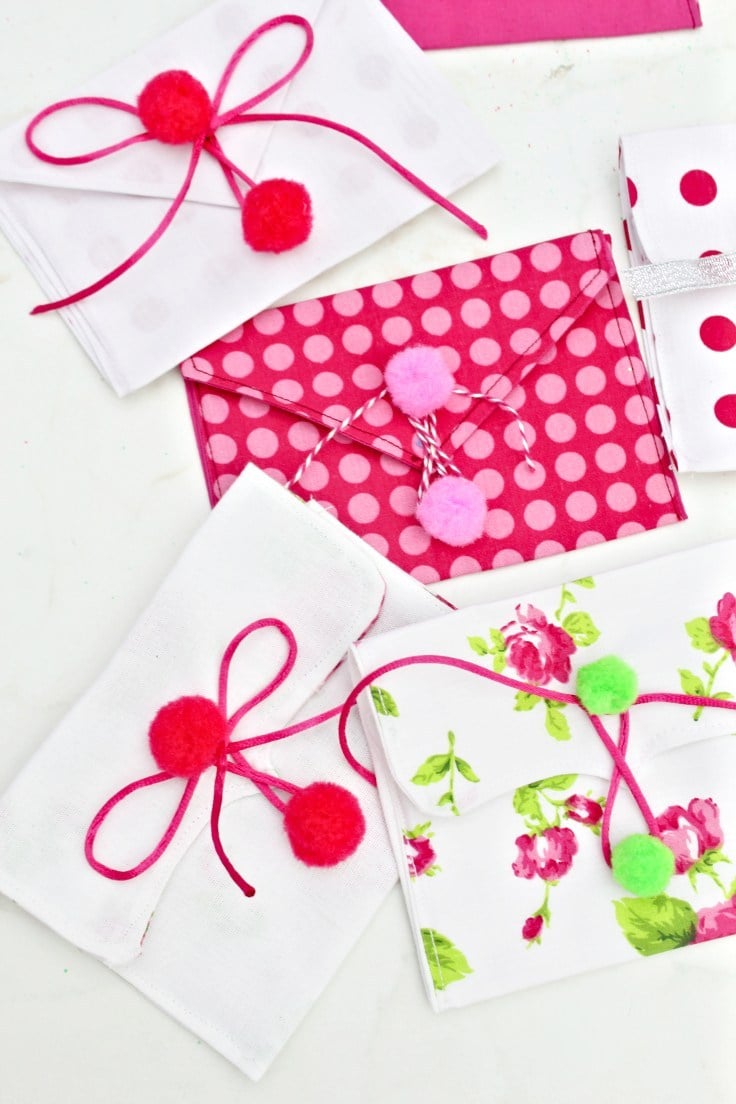 Materials:
fabric scraps in cute patterns and colors
scissors
ruler
fabric marker
pins
blunt tool to push corners
pom poms
hand needle
decorative cording or bakers twine
matching thread
sewing machine
Directions:
Place two different fabric right sides together and top with the envelope pattern.
Cut out the fabrics.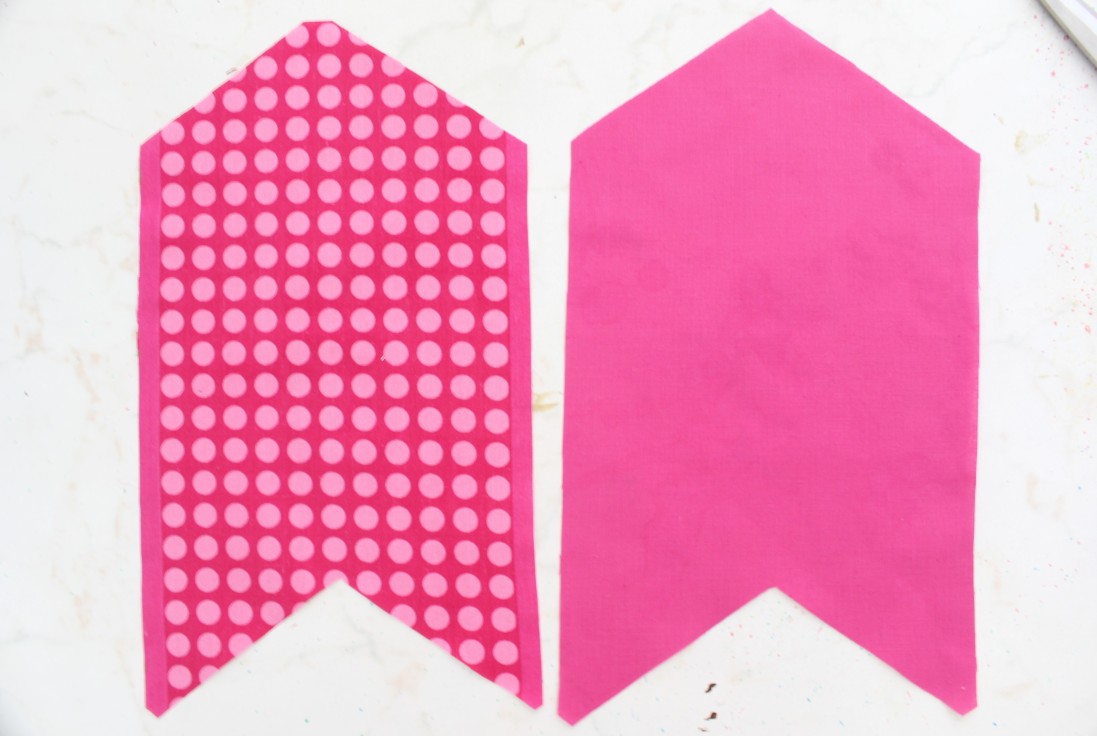 With the fabric still facing right sides, pin the edges and the top.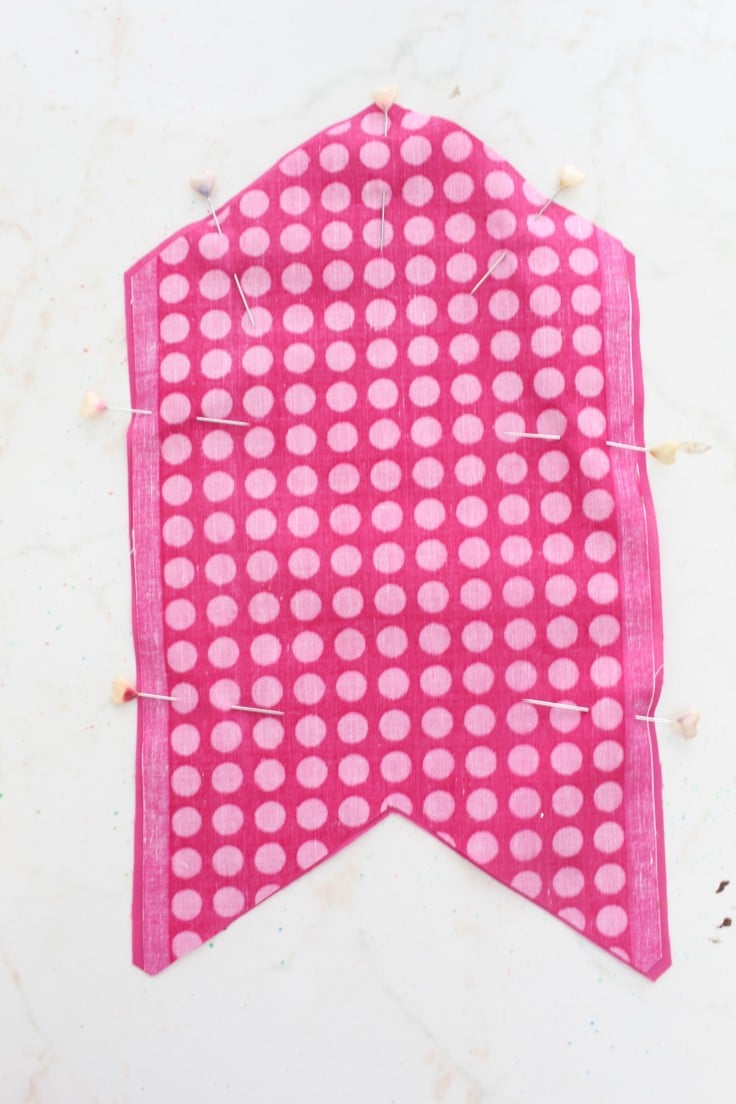 Sew with 1/2 seam allowance. Leave the bottom open.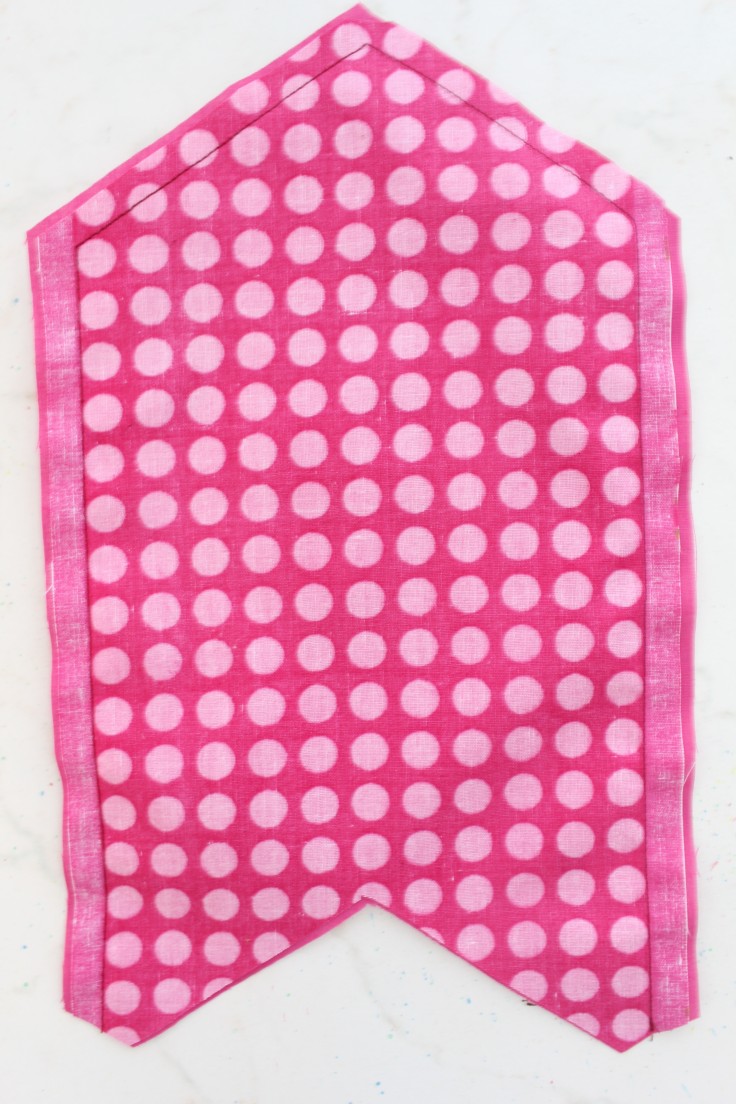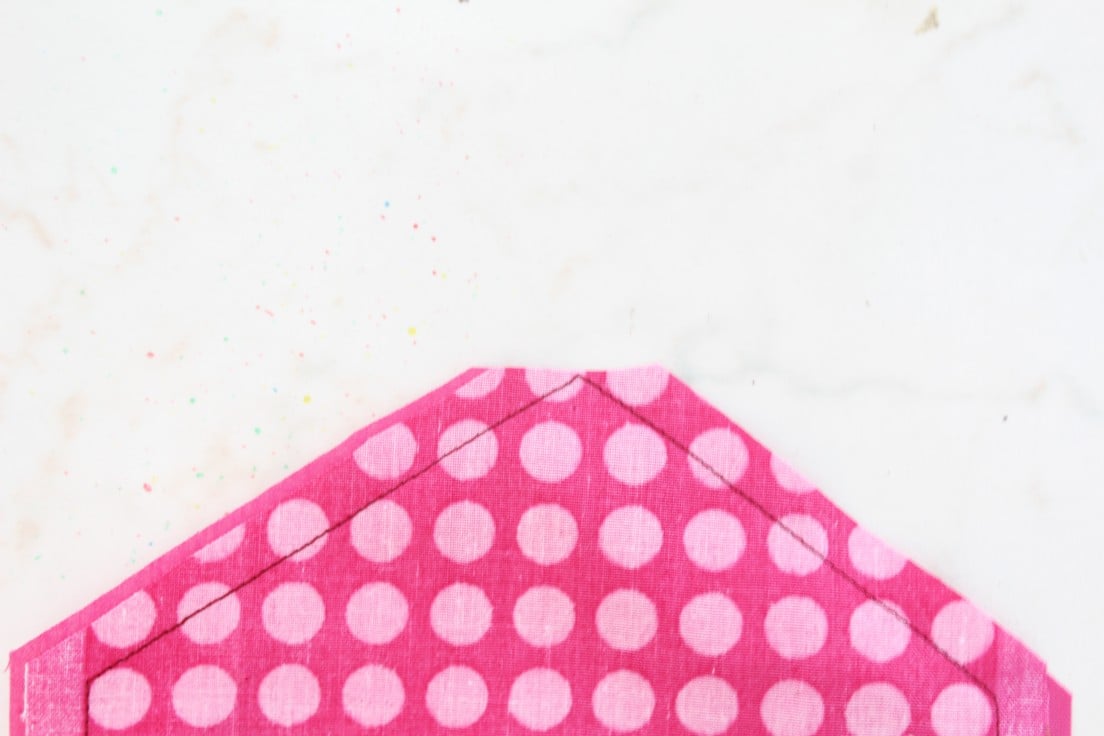 Cut a notch in each of the side corners.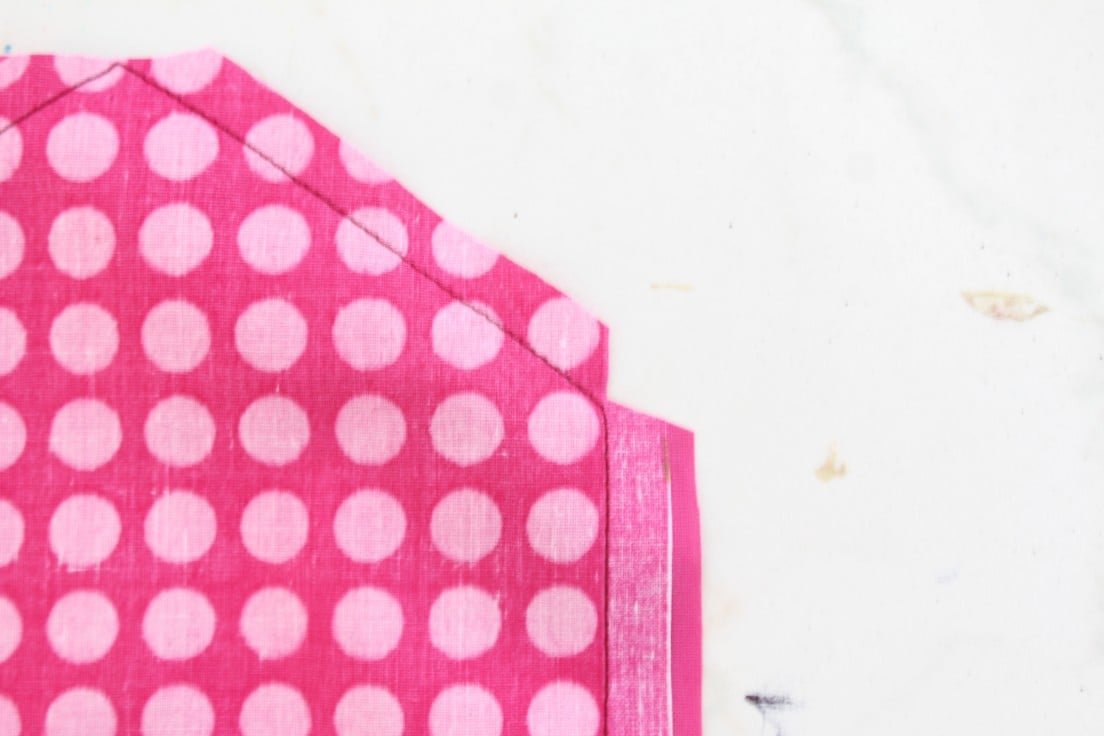 Trim the allowance to 1/4″.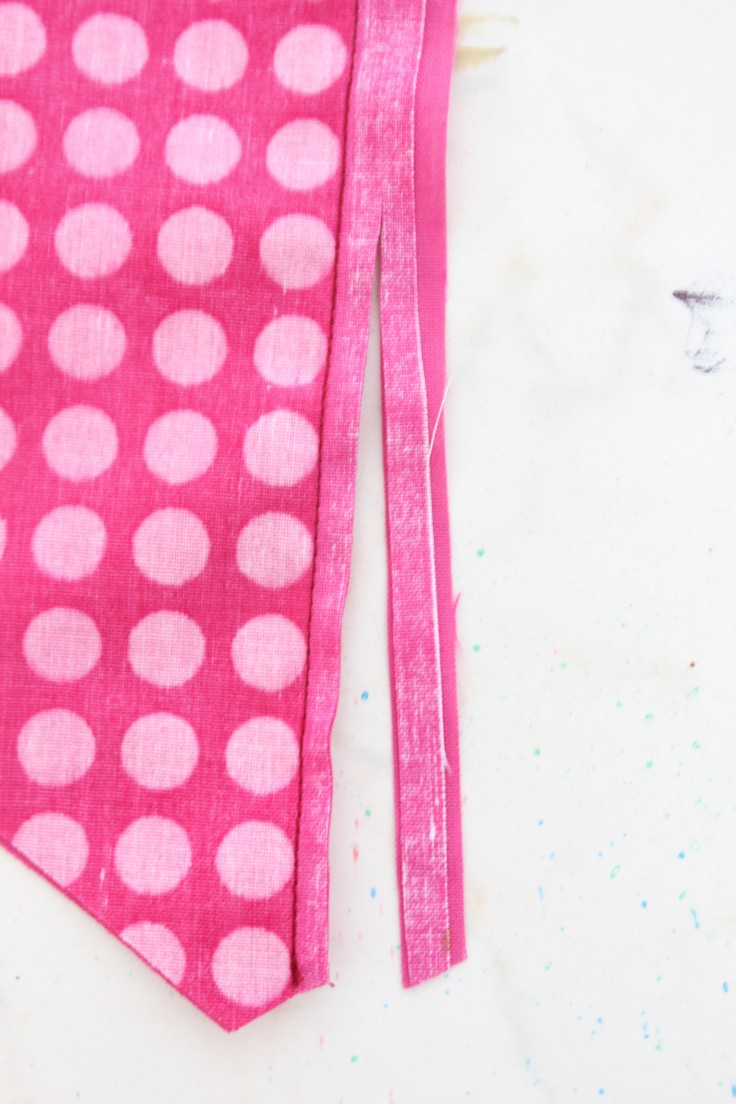 Turn fabrics right side out through the open bottom.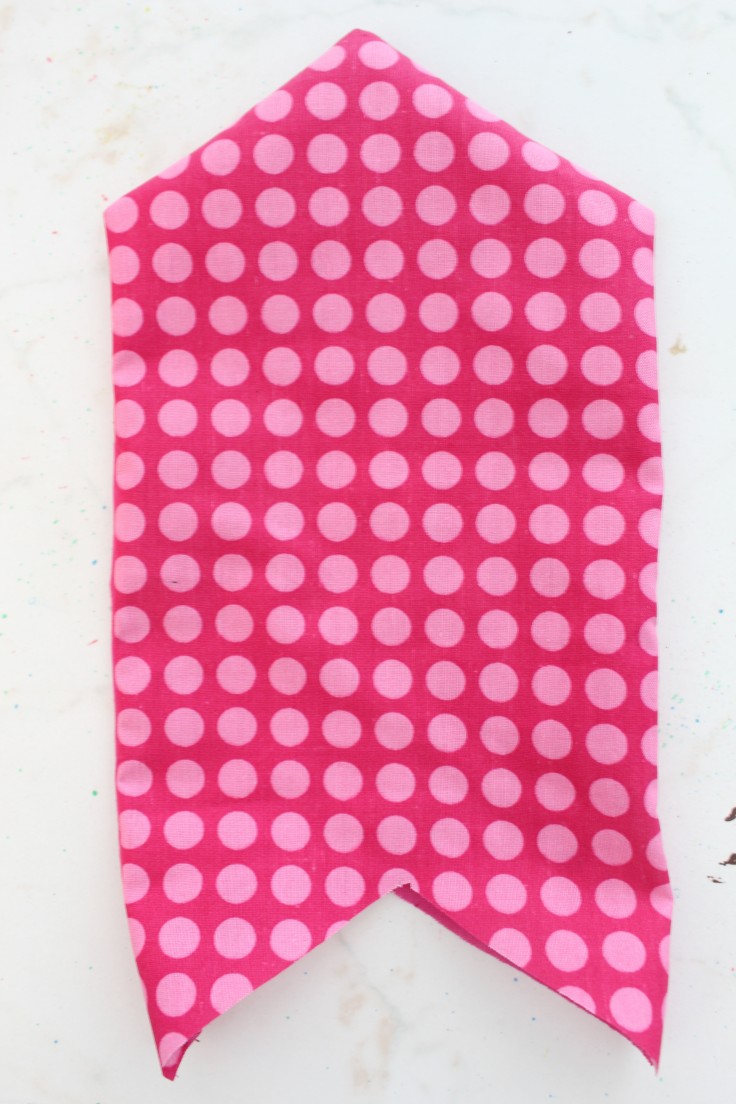 Push the corners out with a blunt tool like a bamboo skewer then press the fabric.
Clip the bottom inside corner about 1/8″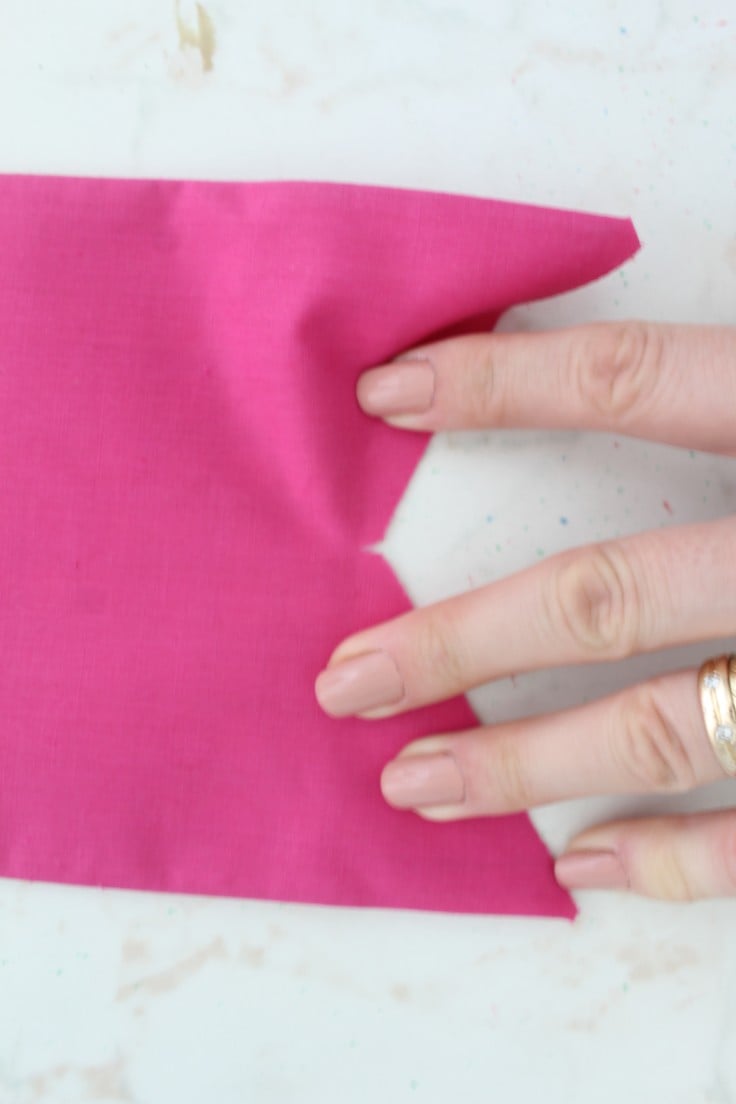 Fold the bottom edges in, about 1/8″
Fold the bottom corners inside, 1/8″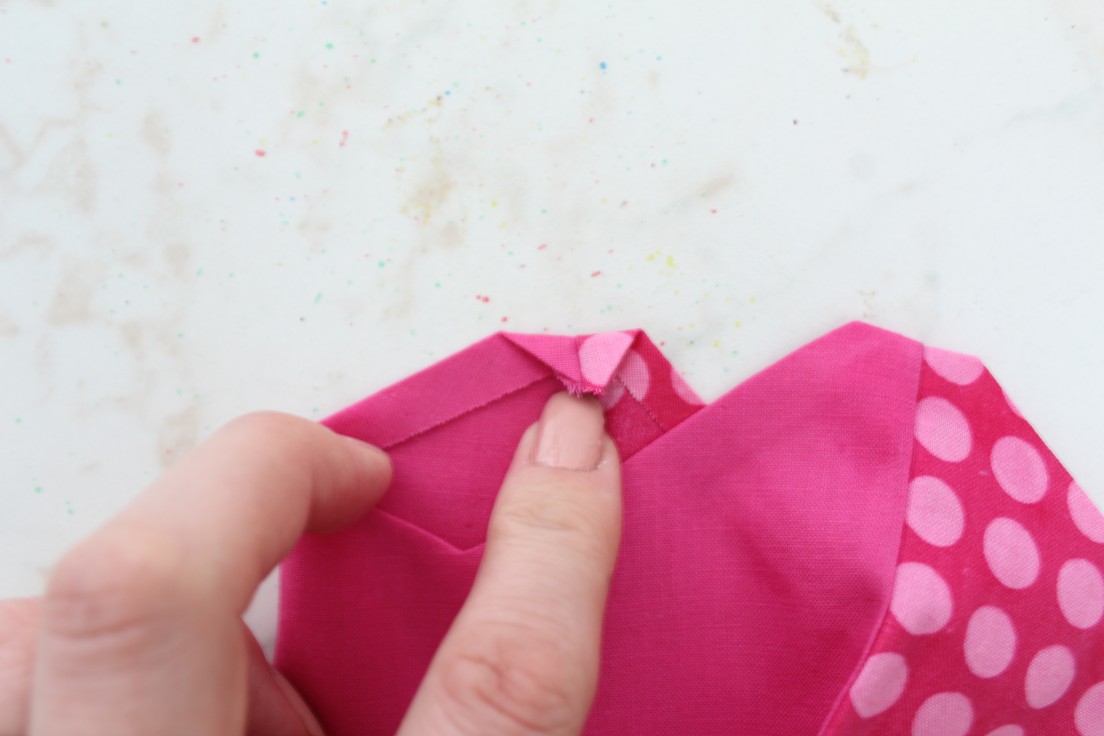 Press everything very well.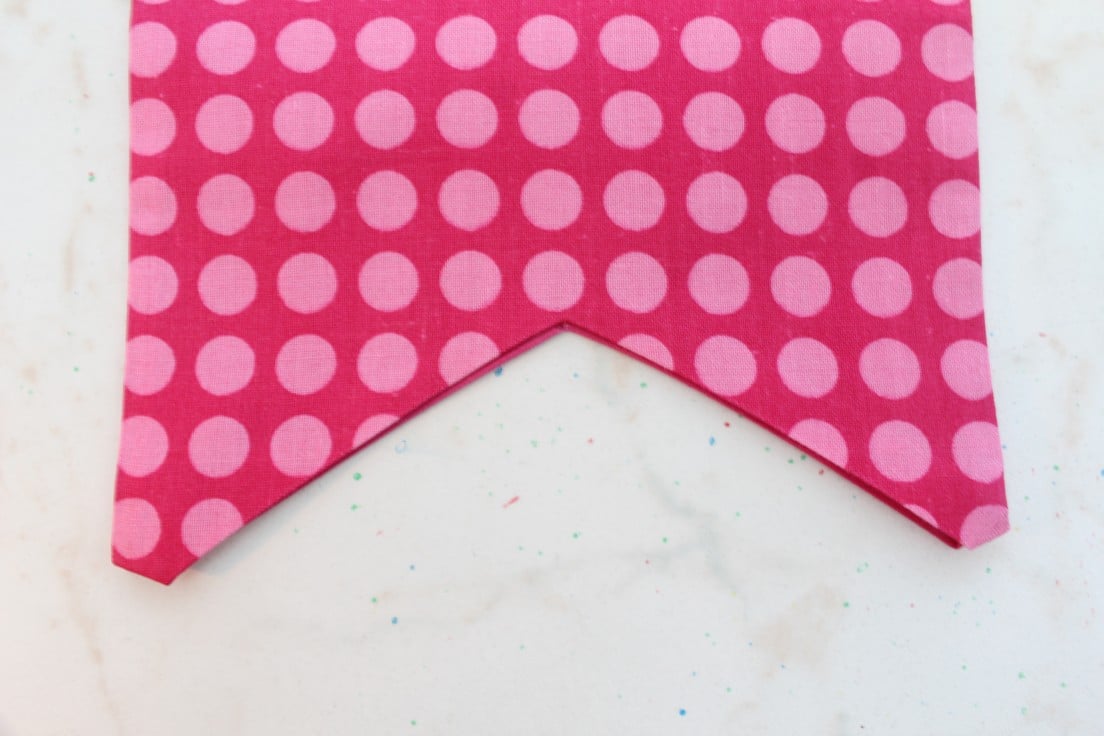 Edge stitch down the bottom.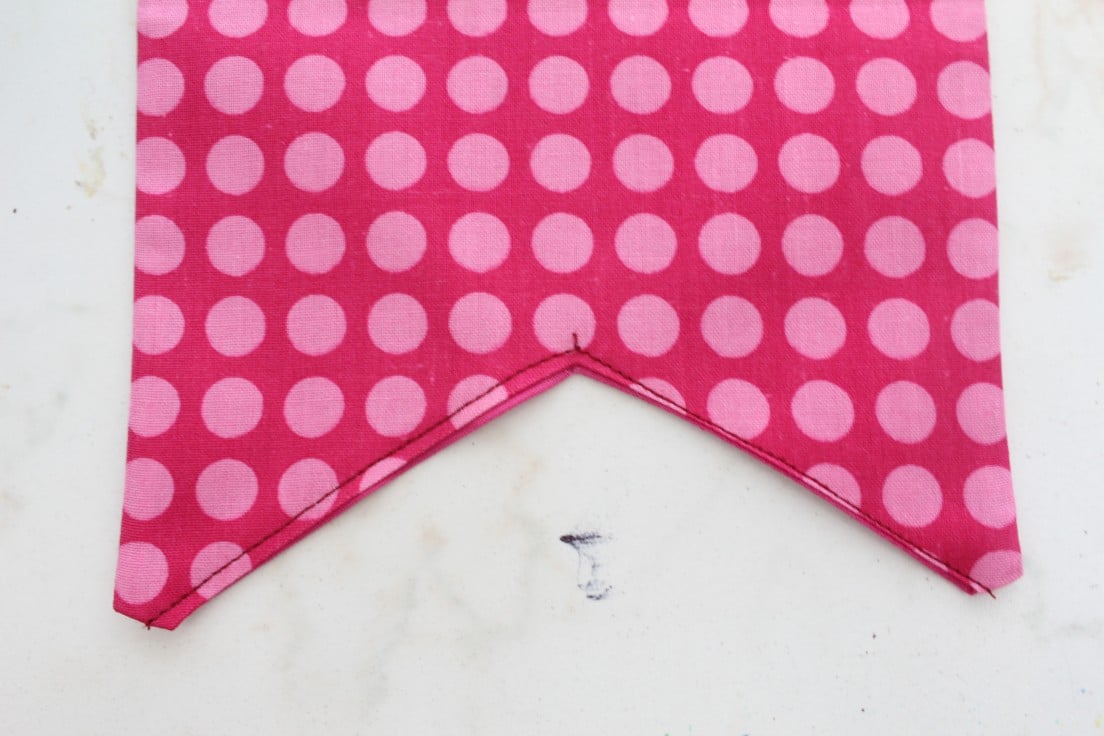 Fold the bottom of the envelope up, until the bottom corners are just about 1/8″ below the top side corners.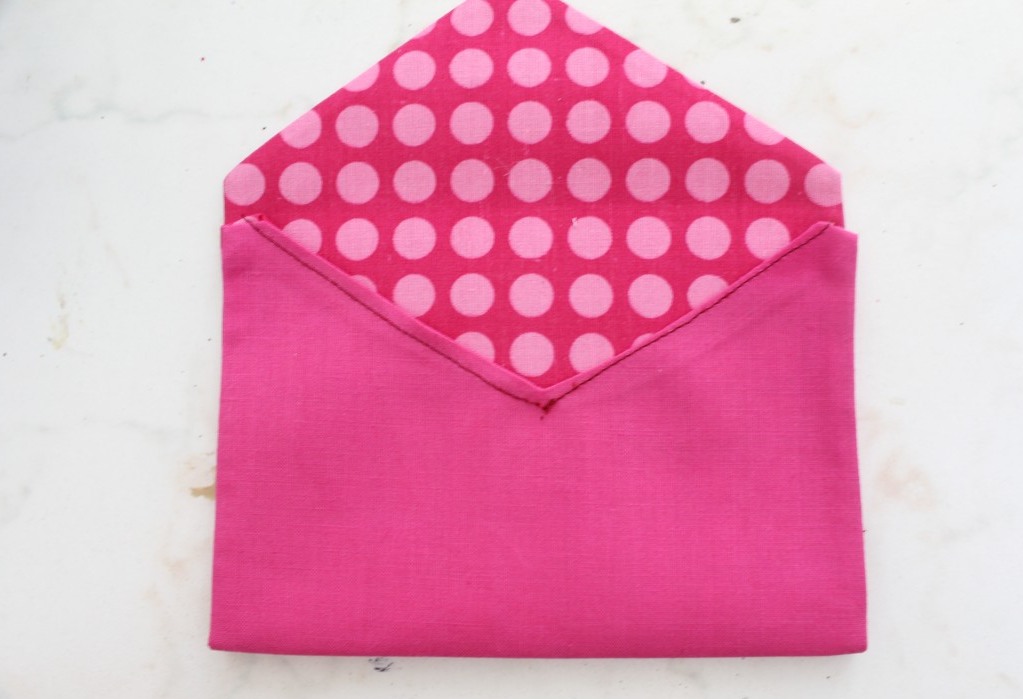 Edge stitch around the sides and the top of the envelope.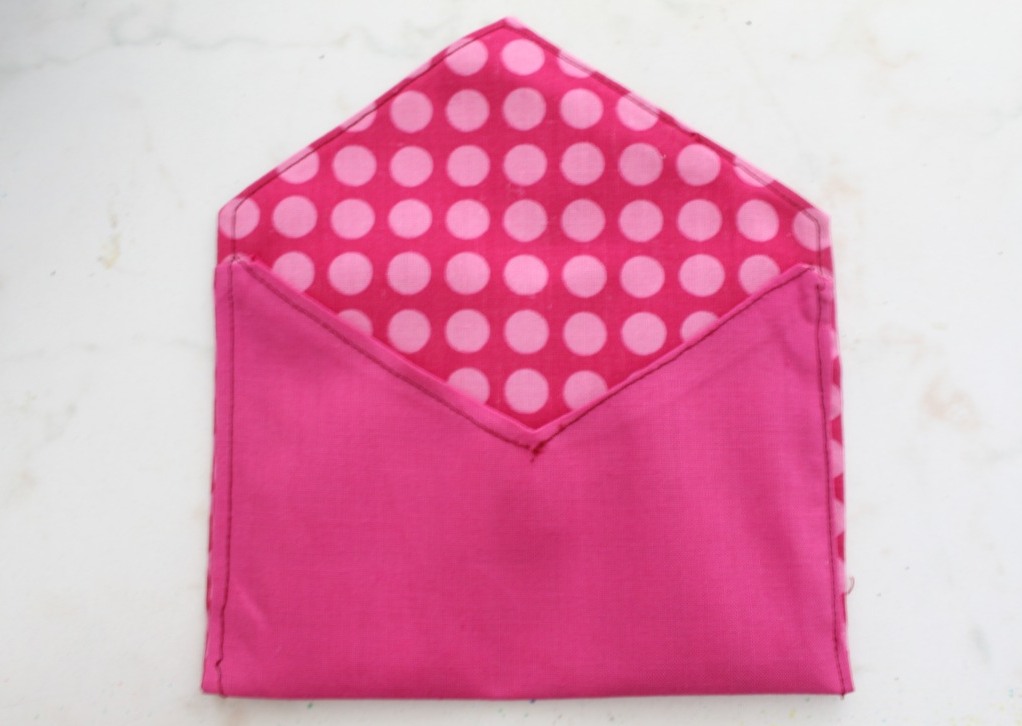 Fold the top of the envelope down and press.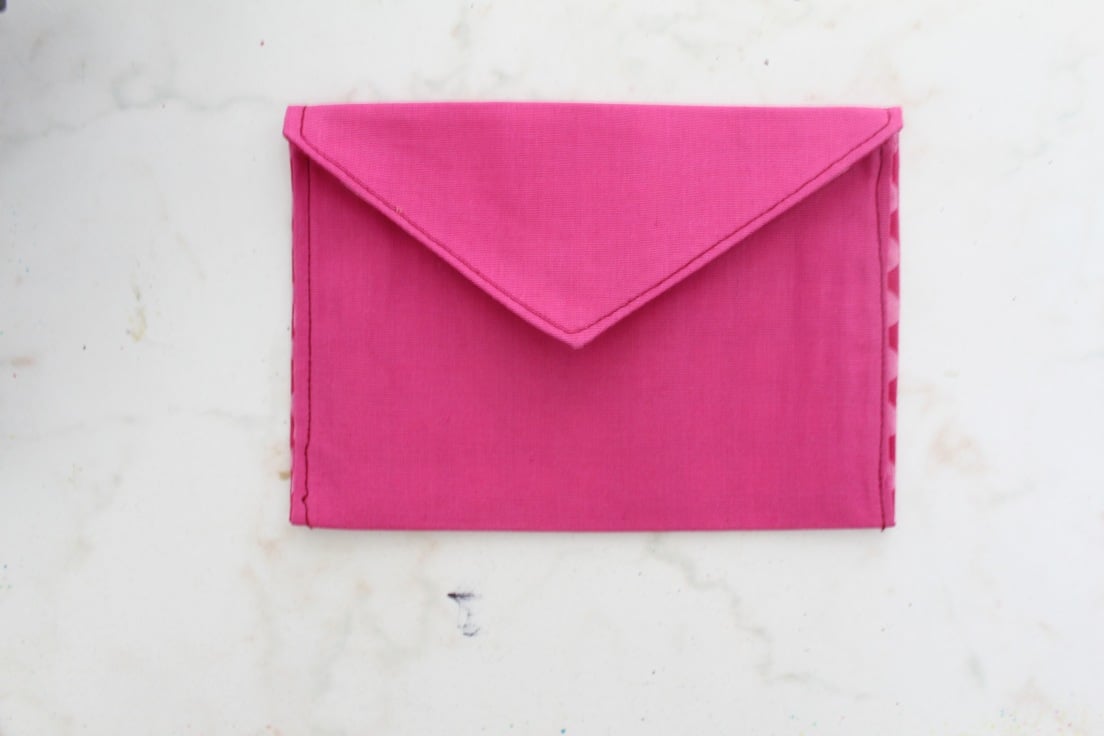 Hand stitch a matching pom poms to the flap and one in the middle of the bottom part of the envelope.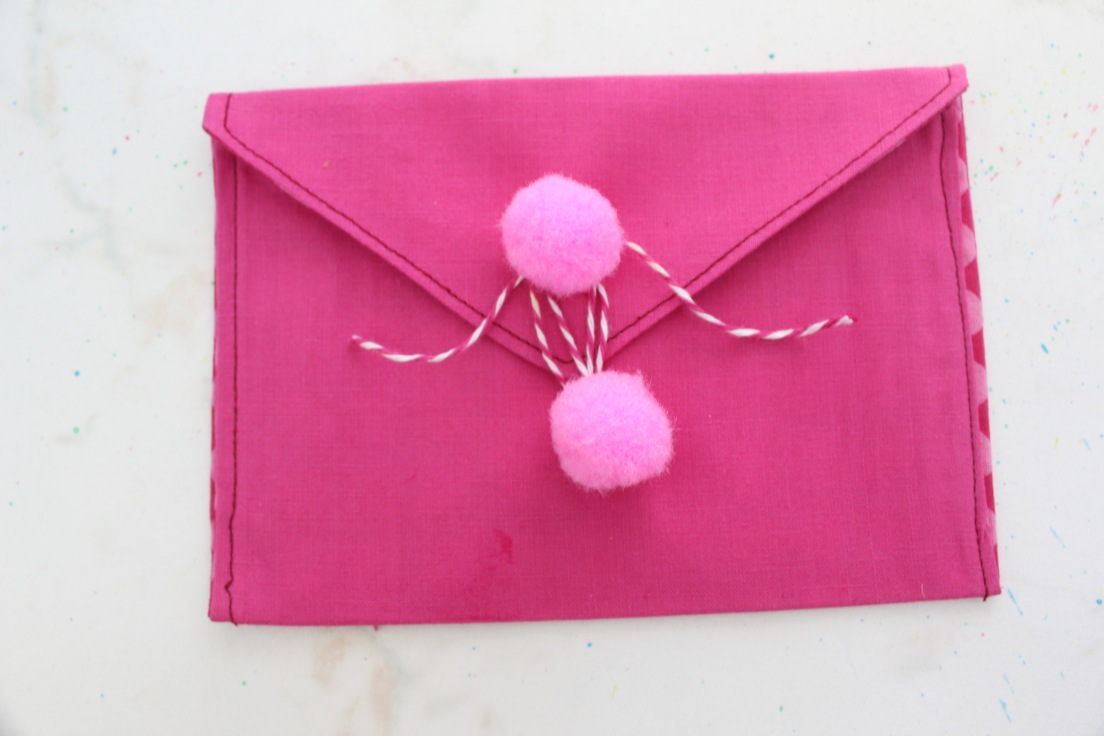 Wrap some cording or bakers twine around these pom poms and your pretty fabric envelopes are done! Enjoy!
I hope you liked my tutorial and as always, if you do, please let me know in the comments and rate this tutorial! Thanks!
Pin to save for later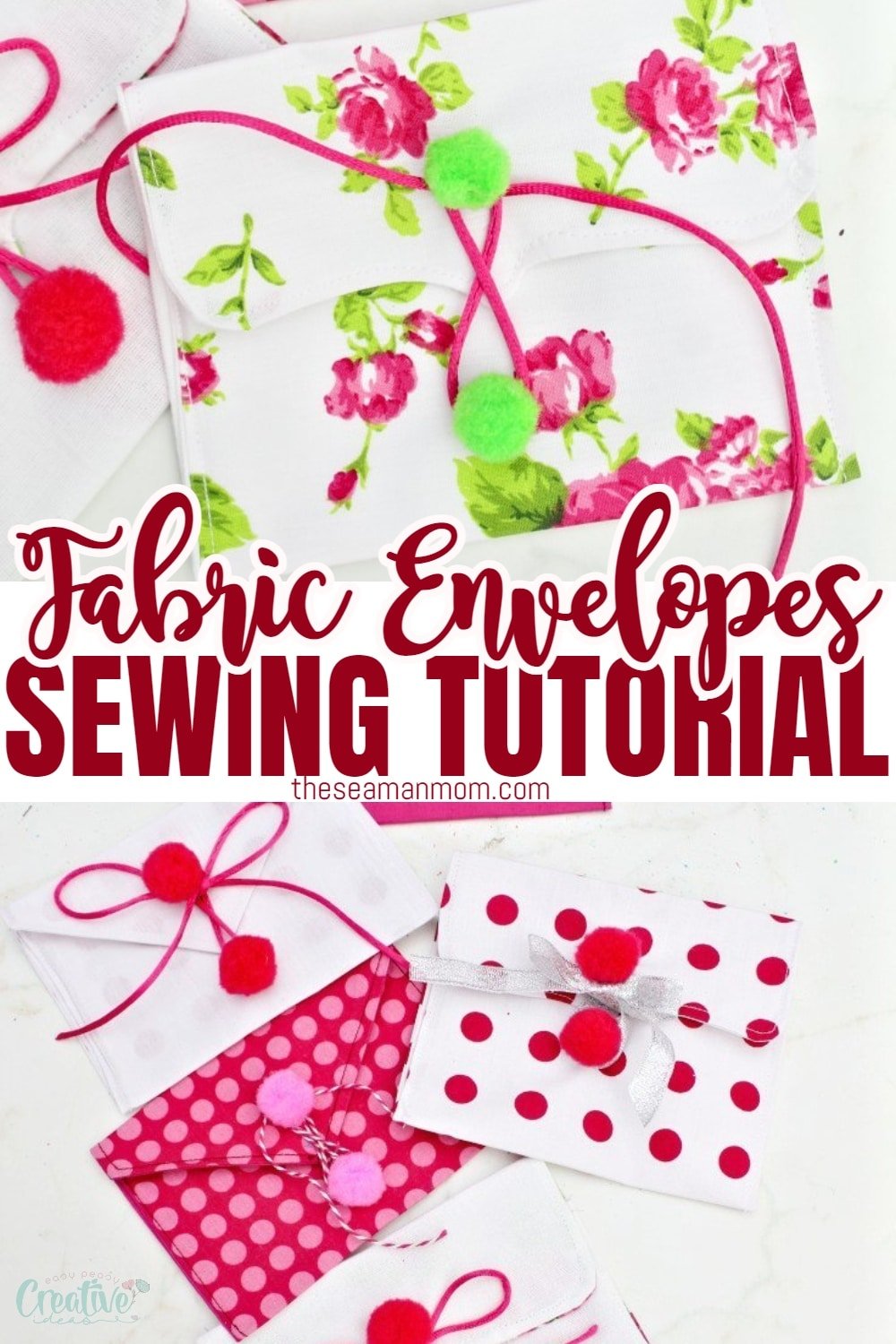 Other cute pouches & bags you might like:
Most popular sewing projects: