Quick sewing tip: How to turn a fabric tube inside out without a tube turner
Article may contain Amazon & affiliate links. As an Amazon Associate I earn from qualifying purchases at no additional cost to you.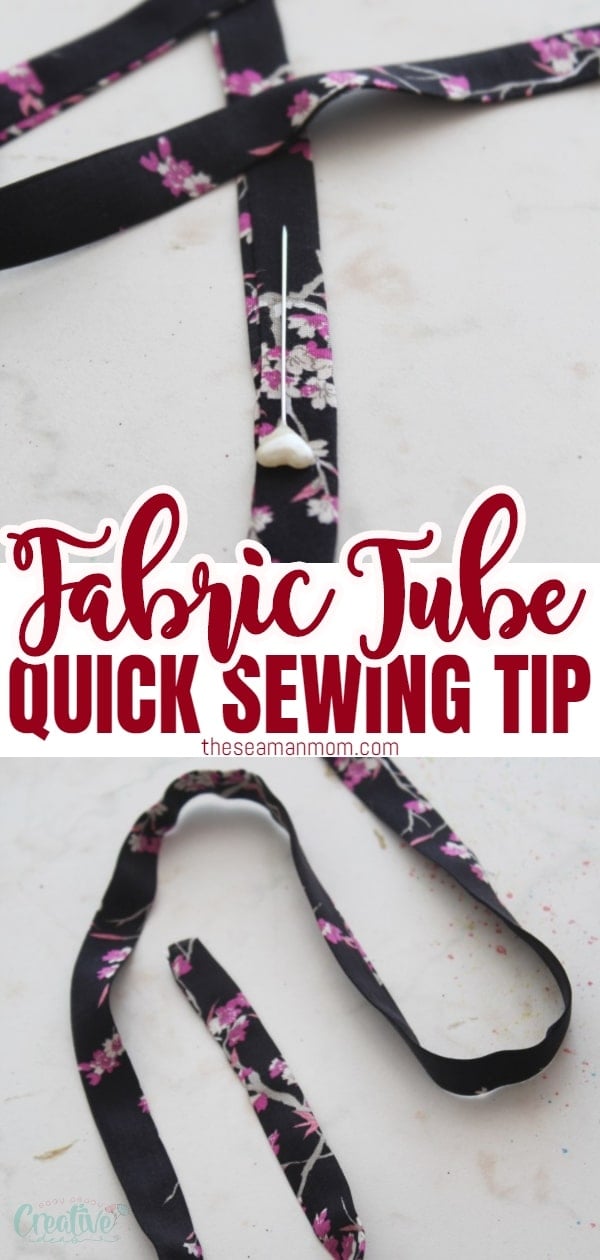 ---
Place the fabric strip on the table, right side up.
Fold the fabric strip in half, wrong side out and press well.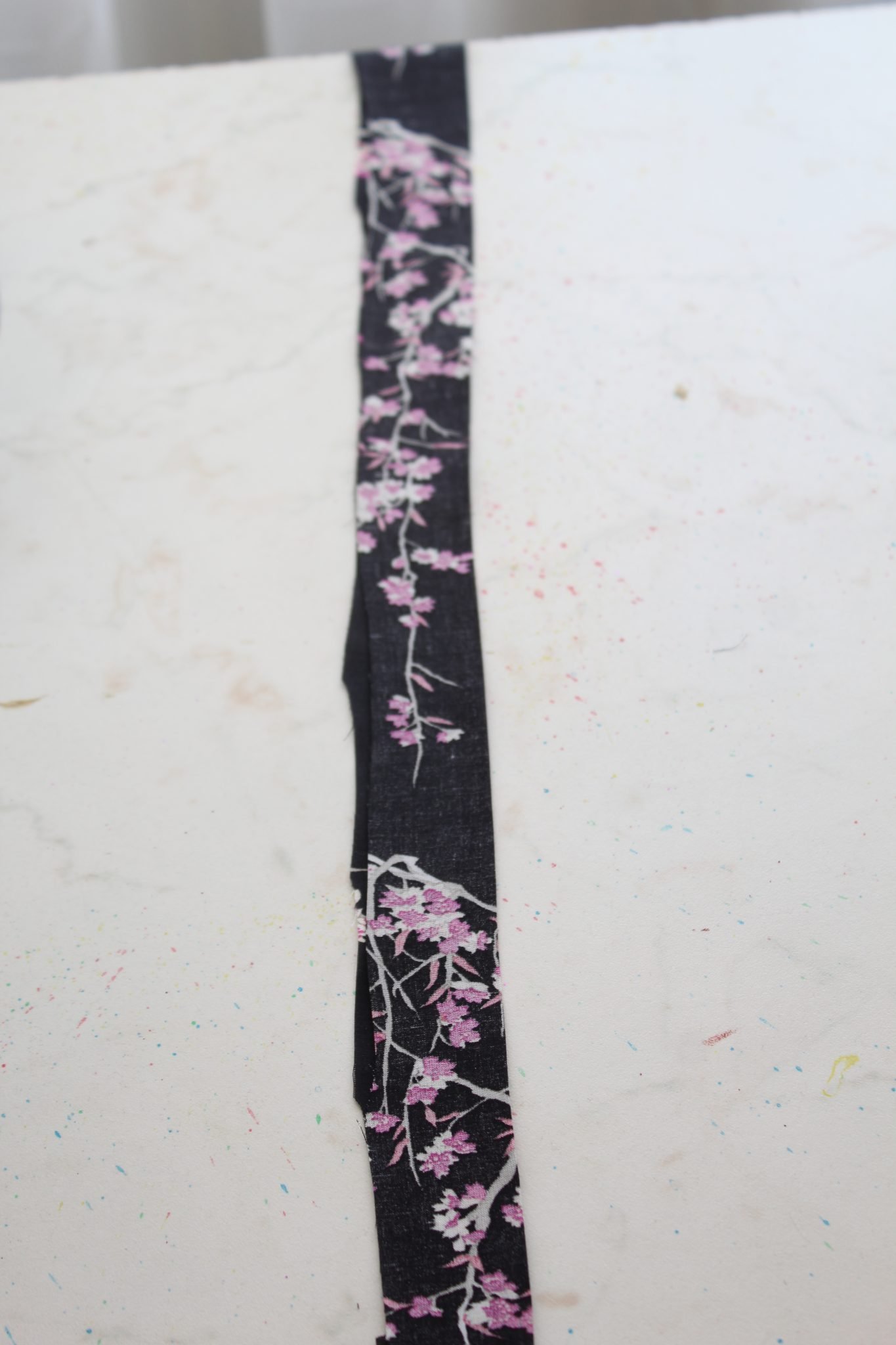 Sew along the raw edges, using the seam allowance needed (for example, if you want a 1/4″ tube you need to sew 1/4″ away from the fold). Just make sure your straw will fit through that tube. If it doesn't than you may want to wait a bit until I show you the method I use for making spaghetti straps which works for any super tiny tubes.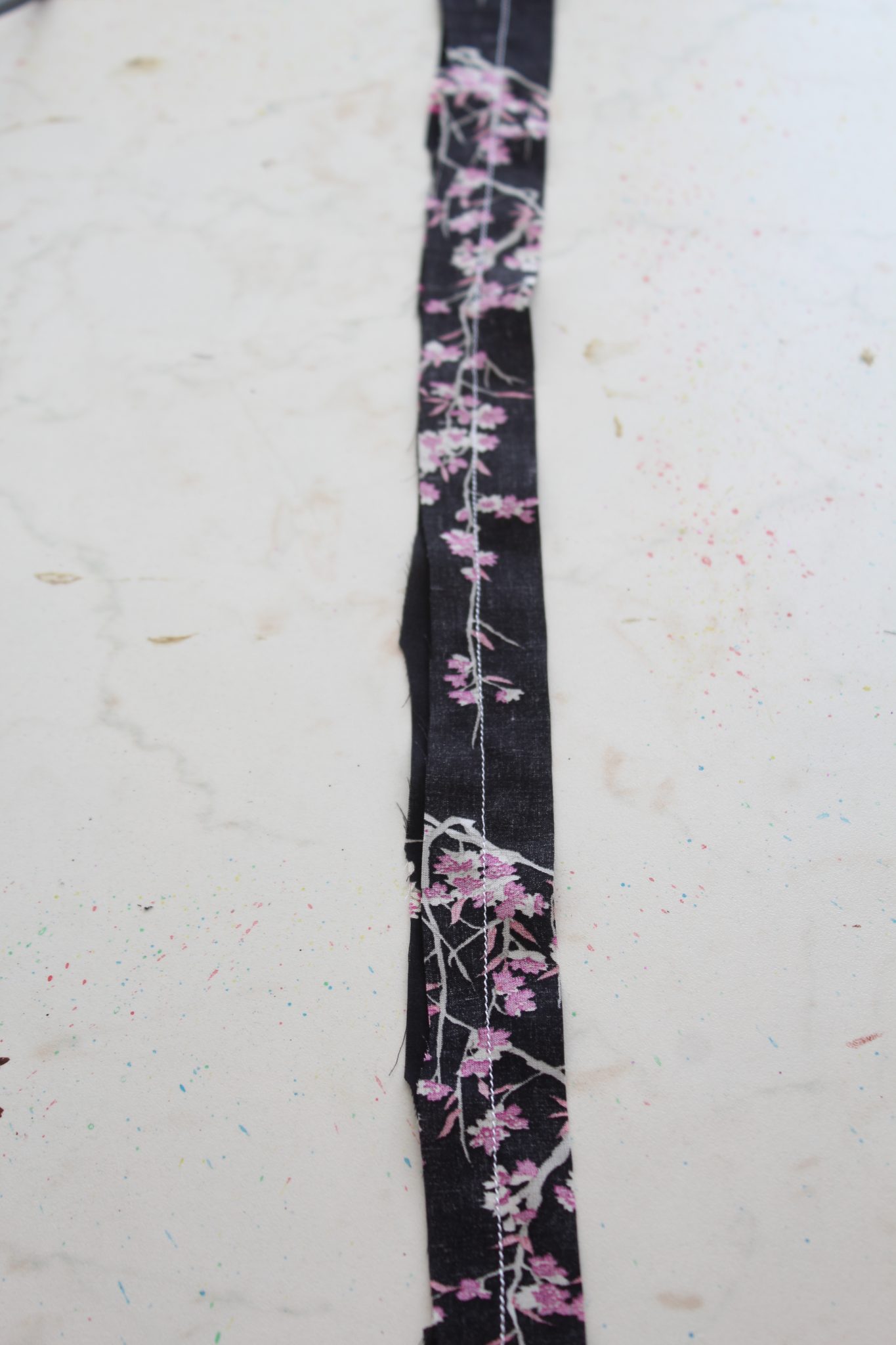 Sew one end of the strip perpendicular to the above seam (so the tube is now closed on one end).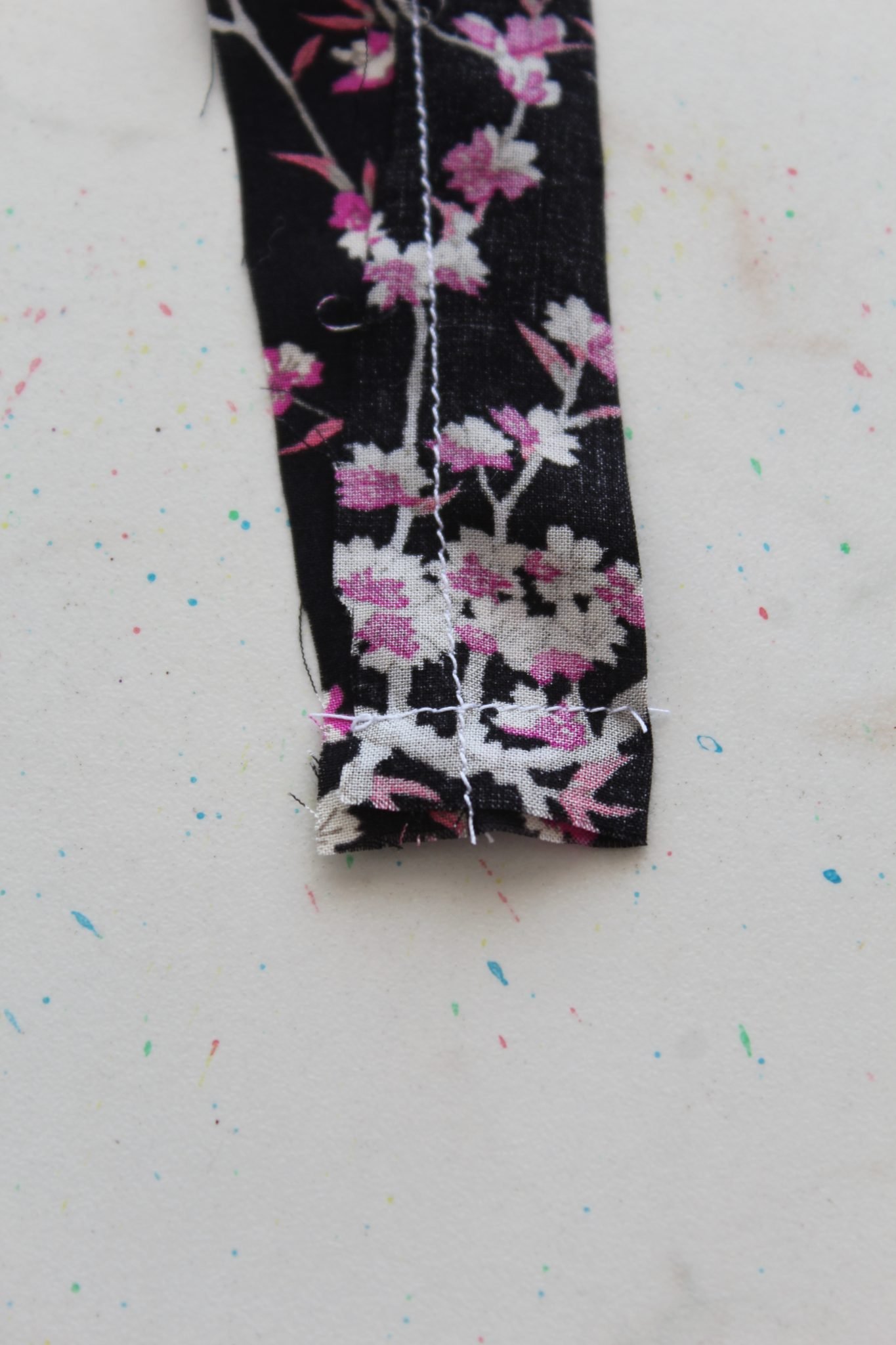 Trim both seams as much as you can, going as close to the seam as possible without clipping through the seam (about 1/16″ away from the seam).
Grab the open end of the tube with one hand and a hard straw with the other.
Push the straw through the tube until it meets the sewn end.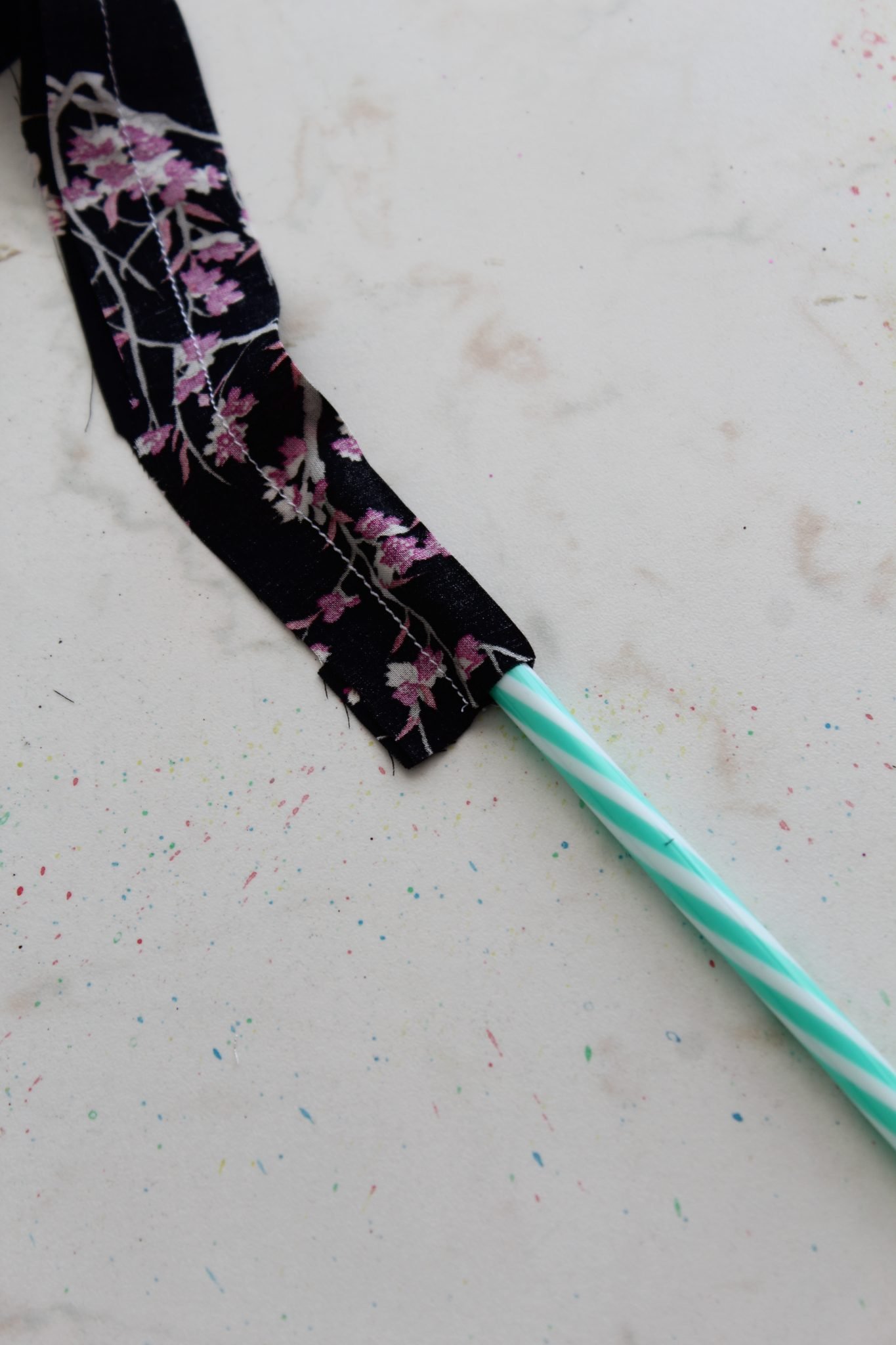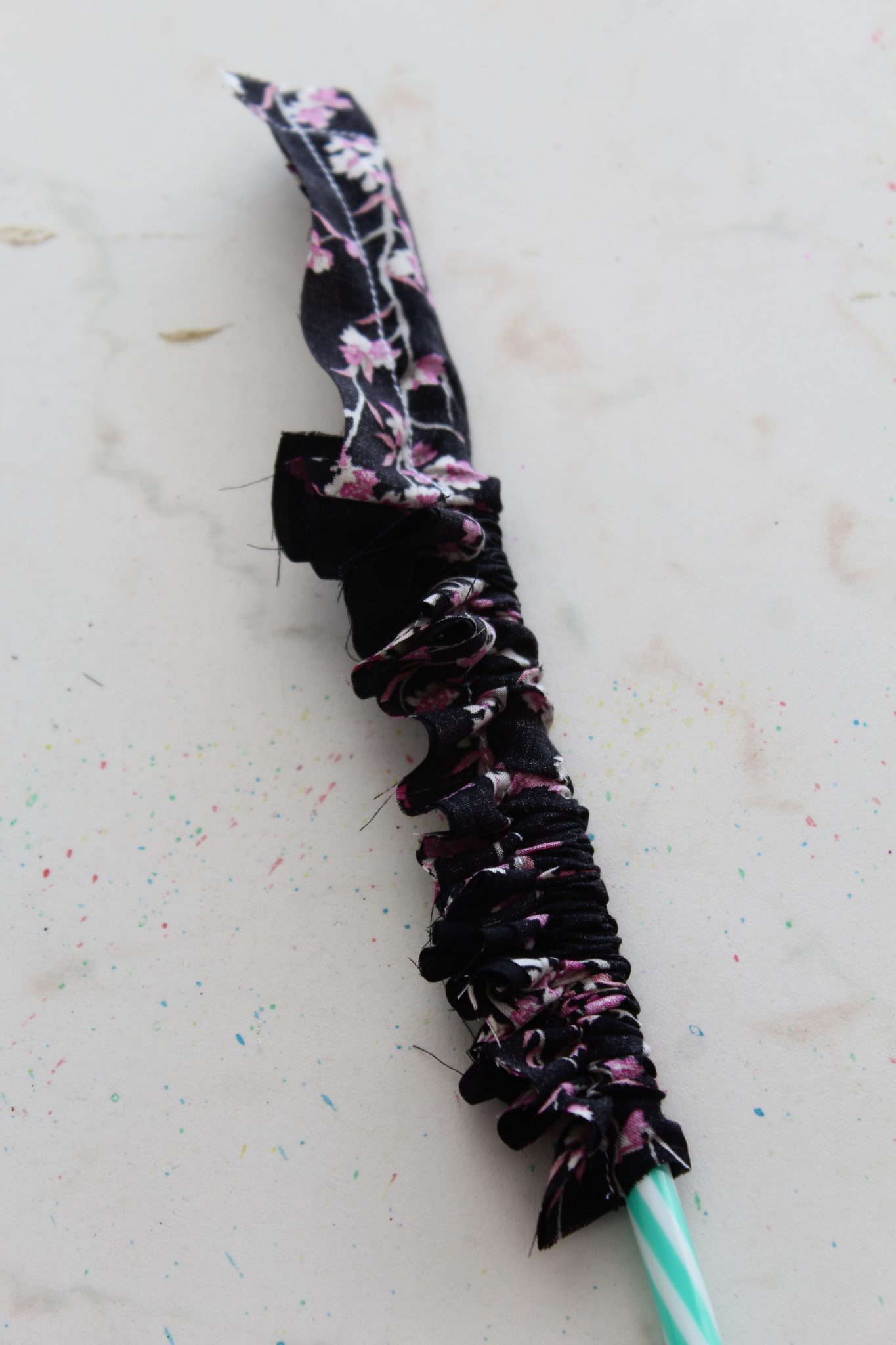 Get the bamboo skewer and, using the blunt end, start pushing the sewn end inside the straw.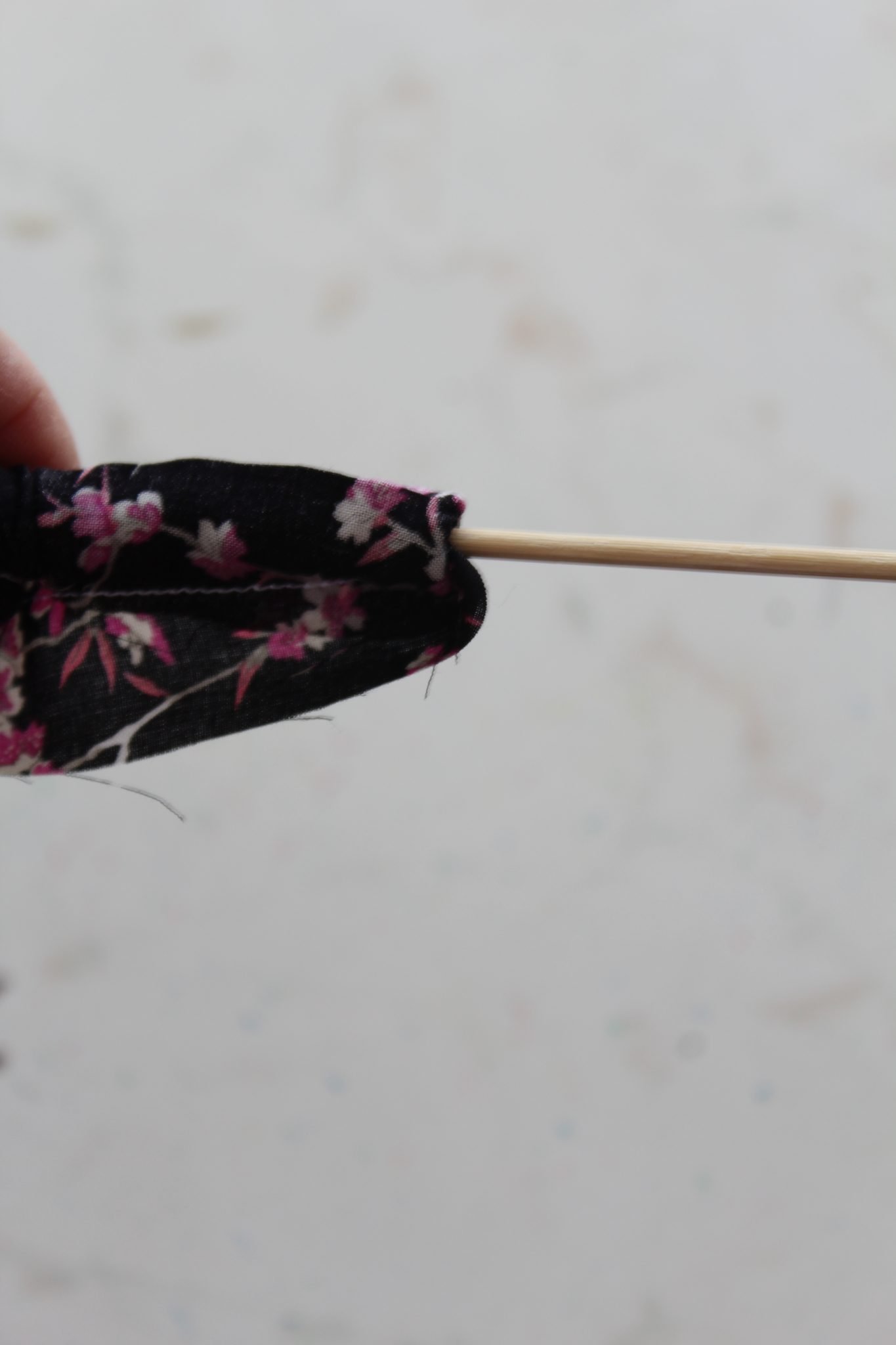 Push until the skewer goes out though the other side of the straw.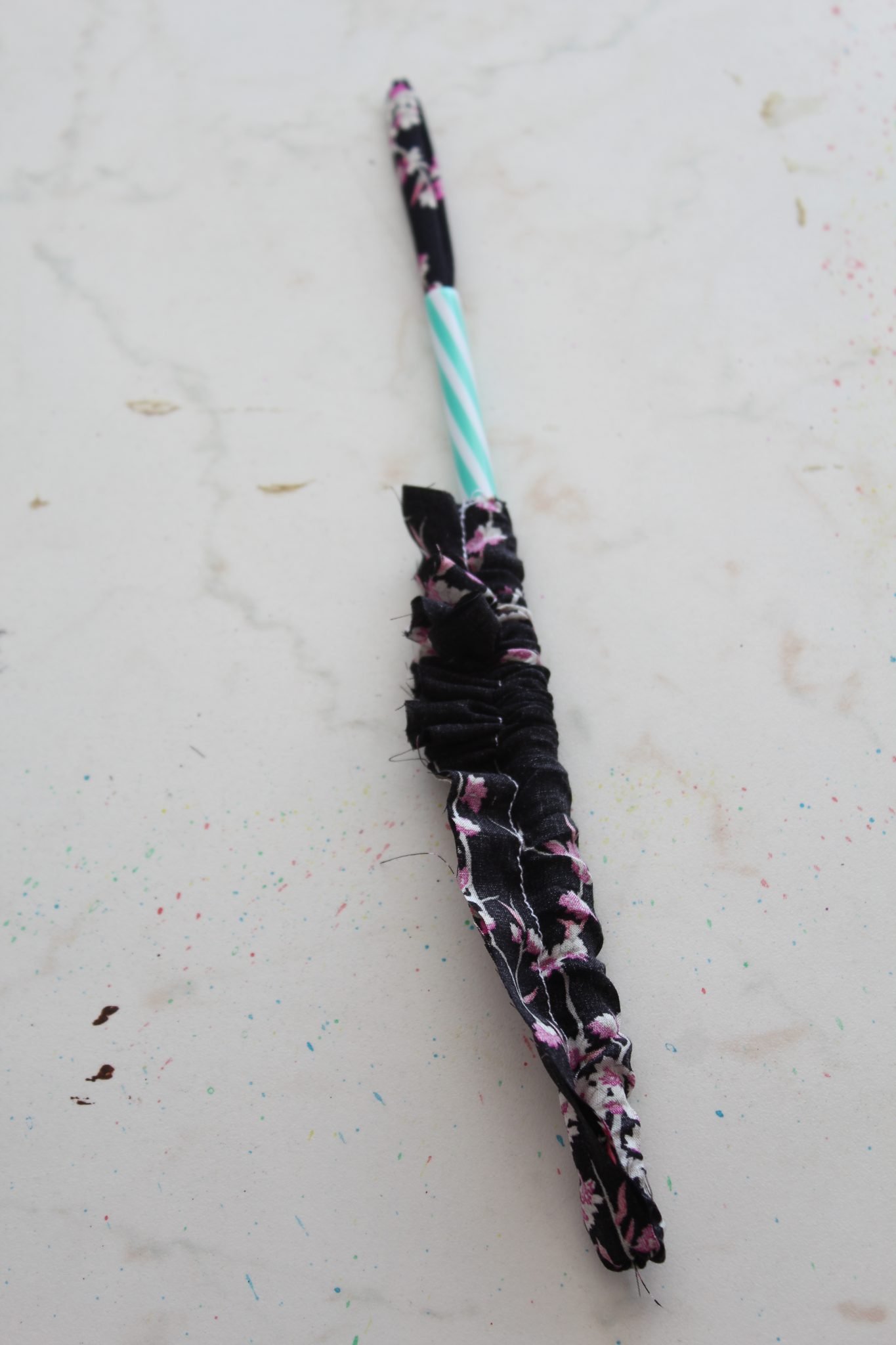 Grab this end with the opposite hand and the straw with the other hand then pull the skewer out, this way pulling the tube out, right side out.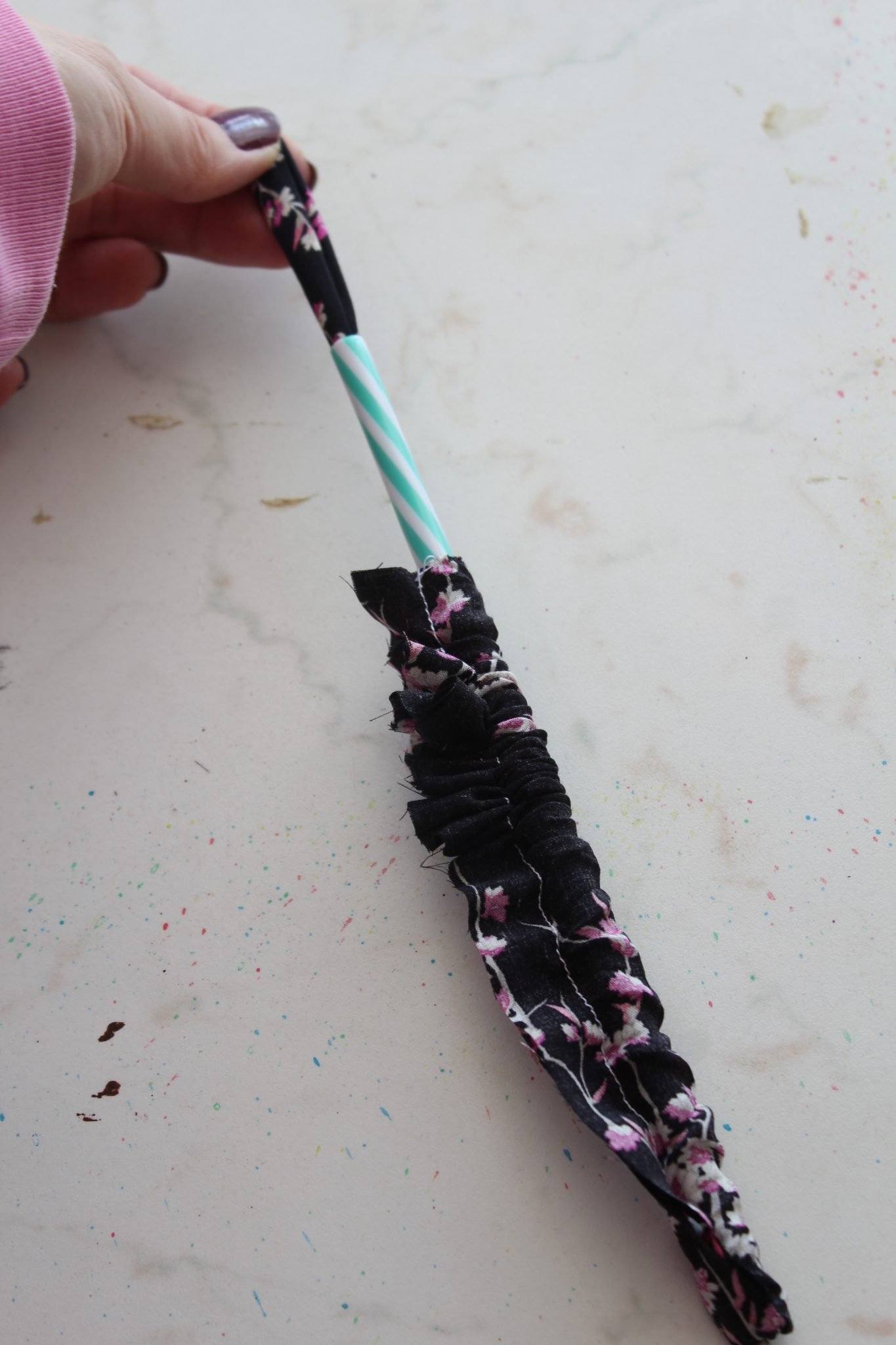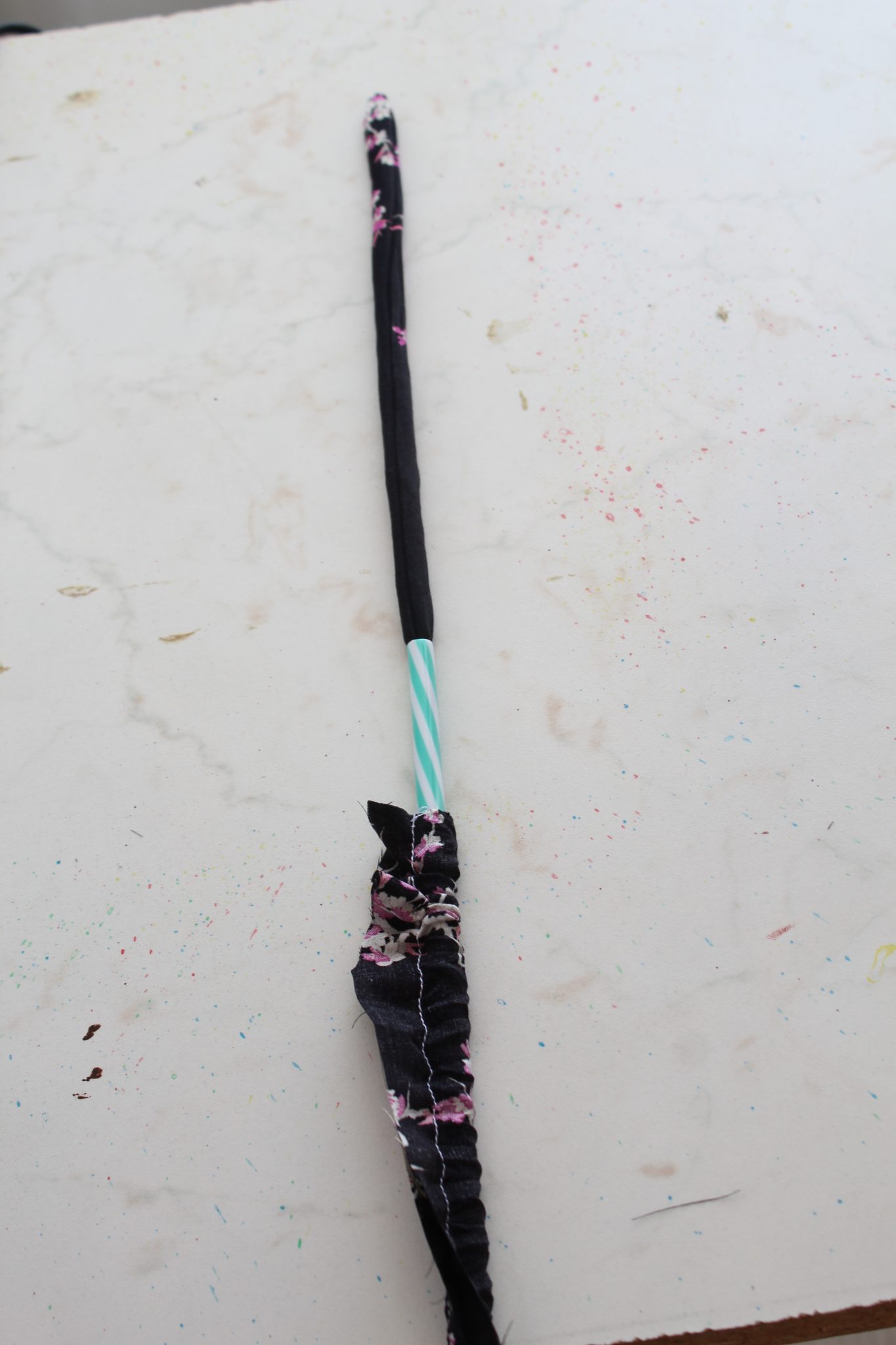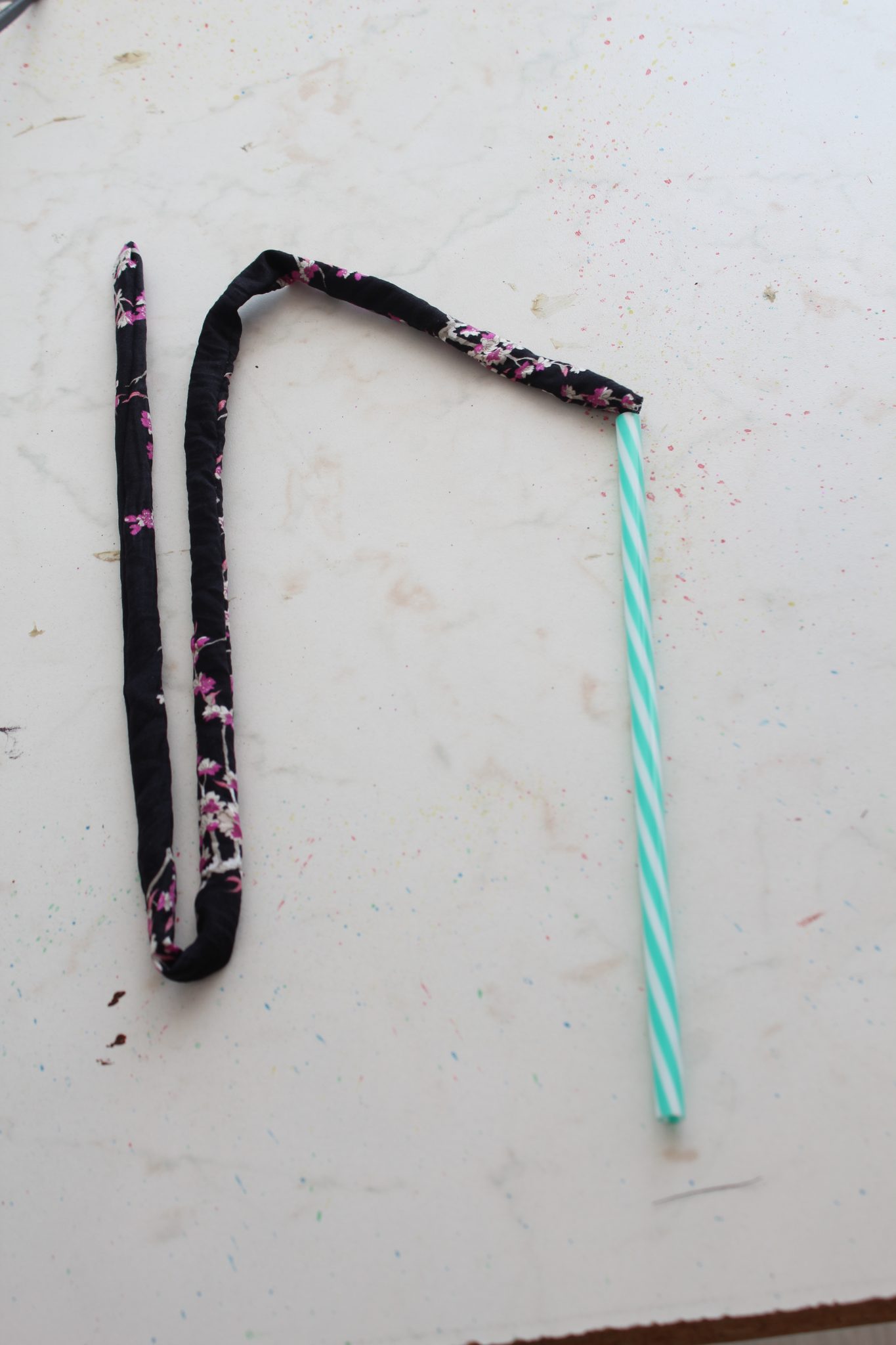 Gran the tube from the sewn end and let the skewer slide out.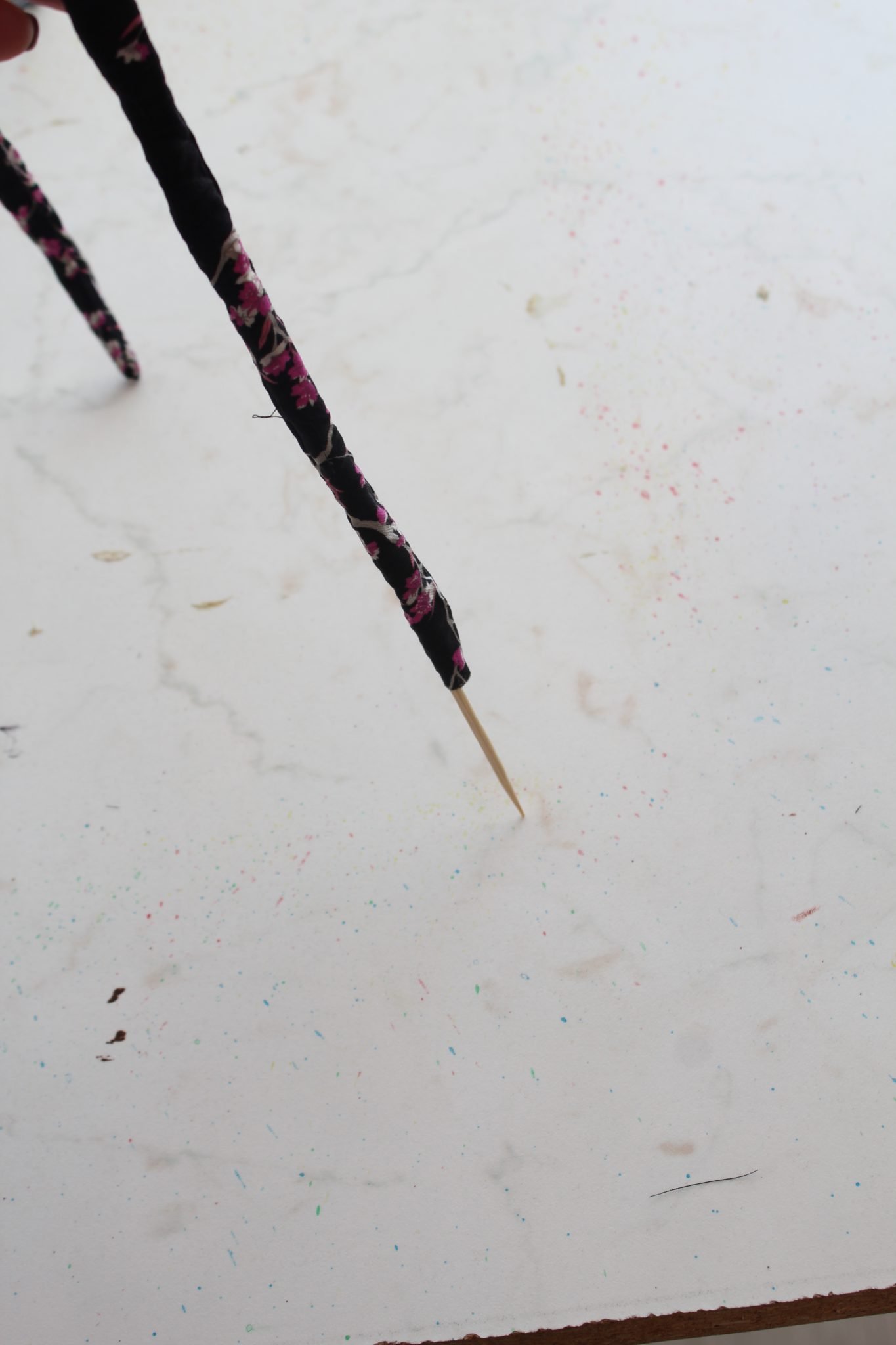 Smooth out the seam then press well.
And done! It all took you less than two minutes!
If you have other methods you like for turning a tube of fabric right side out I'd love to know so please leave a comment below. Thanks!
Pin to save for later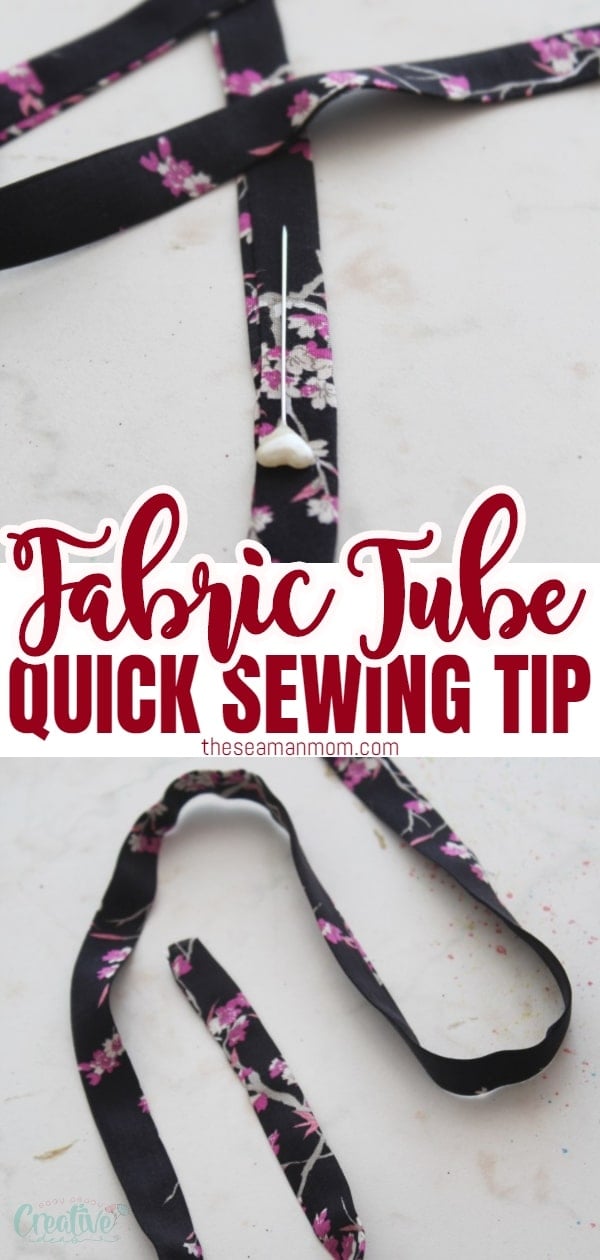 Most popular sewing projects: