If you're looking for an apron with a little retro flair that is sweet looking, fun and easy to make, this Vintage Apron Pattern is it! This darling apron is a great project for beginners!
Vintage Apron Pattern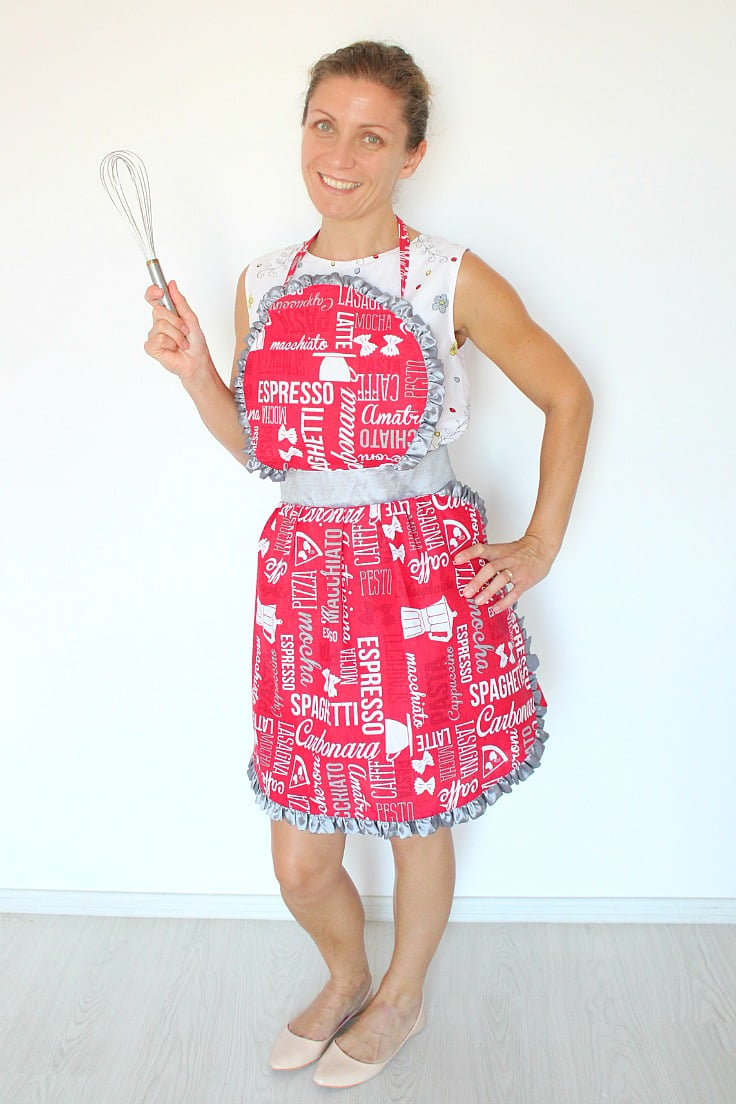 I spend quite a great portion of my time in the kitchen (and I normally don't look this scary when I hold a whisk; I promise, I'm not trying to beat the heck out of you with my kitchen utensils!). And I realized I never ever owned an apron so I thought it's time to reward myself for all that hard, delicious work and so I made a vintage apron pattern. I've always admired those cute, sweet looking aprons in round-ish shapes and with lots and lots of ruffles so I thought this would be a great time to make my dreams come true.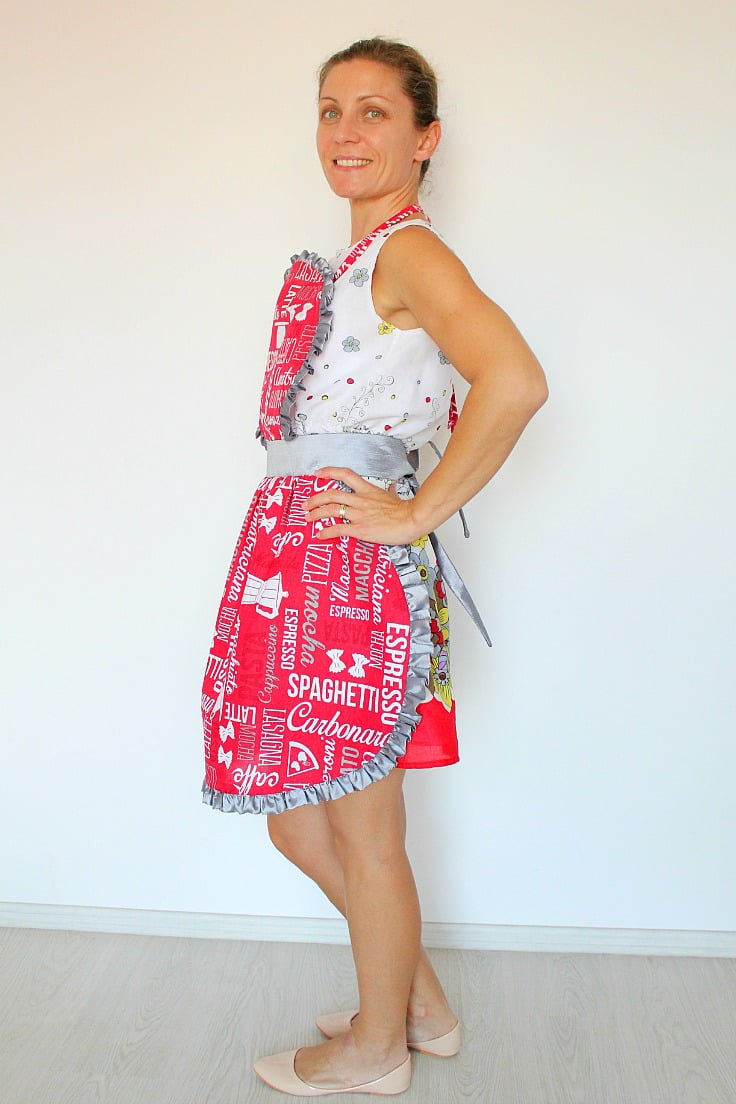 I also wanted this vintage apron pattern to have a little bit of a fancy look so I added a pretty wide waistband and used a crepe satin I made this Bubble Skirt from. It may sound like an odd fabric choice for an apron but I think it looks great and ads a little more vintage flair to the apron.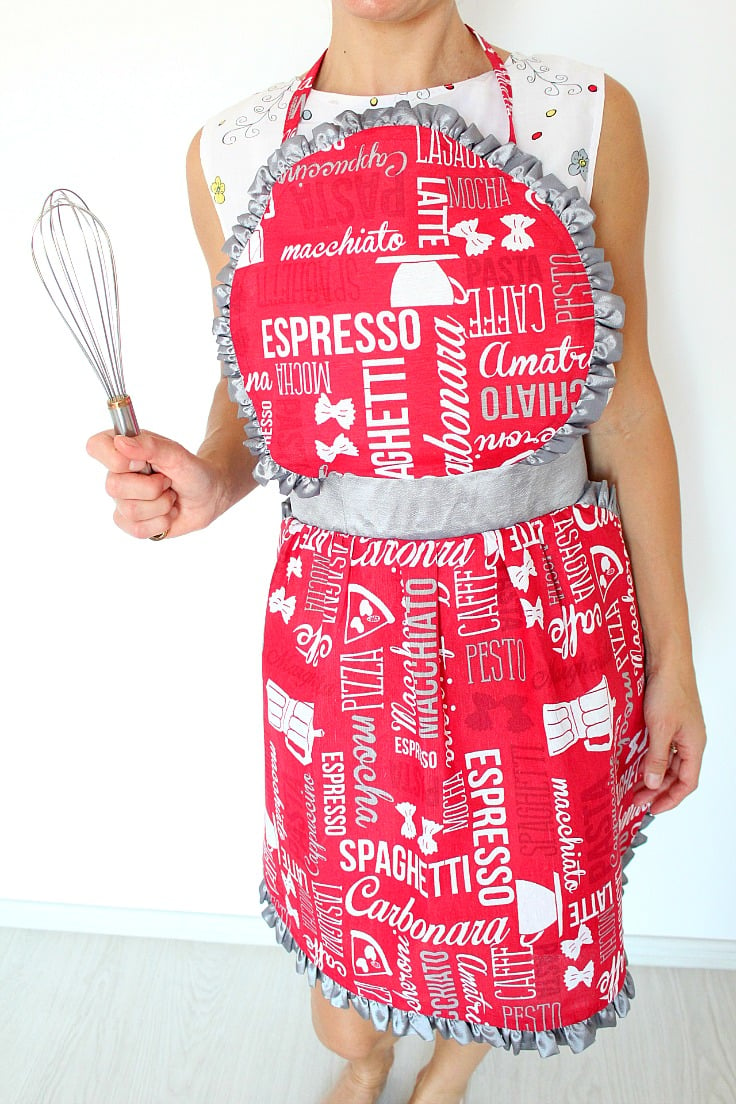 I made this apron from a pretty sturdy fabric from a tablecloth I never actually got to use as it doesn't fit my kitchen table or the interior design in my kitchen. But you can use any fabric, in any pattern and color of choice, I think those ruffles would make anything look extra pretty, no matter the fabric choice.
This apron is pretty large as you can see, perfect for the messy cooks/bakers (as yours truly) as it covers you on the front and the sides pretty nicely. So you can enjoy being a free spirit in the kitchen!