Paper tube flower wreath tutorial
Article may contain Amazon & affiliate links. As an Amazon Associate I earn from qualifying purchases at no additional cost to you.
Have too many paper tubes? Don't throw them away, make a pretty paper flower wreath, perfect for holidays, weddings, parties or kids activities!
Toilet paper roll wreath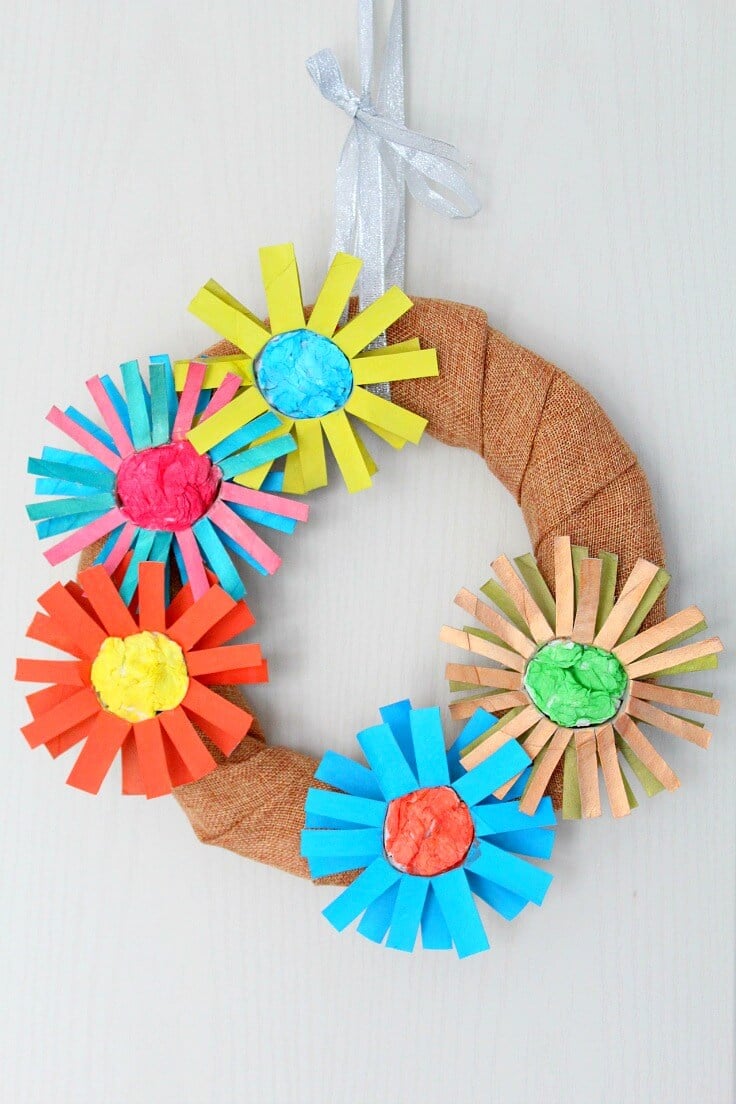 Today I'm sharing a super fun and pretty project and a great idea for recycling all those paper tubes that we normally throw away! This paper flower wreath is great not only as home decor or as a stunning wedding or party decoration but could easily make a nice gift for family or friends. Not to mention how awesome these are for kids activities, especially on those long summer break days!
Other kids activities you might like:
I made this flower wreath with my little one because she loves painting and creating stuff, she's got the creative bug from me, there's no doubt about it! I thought a paper wreath DIY would be a great summer time activity for both of us but it can easily be made to fit any season or holidays, just choose different colors for the flowers.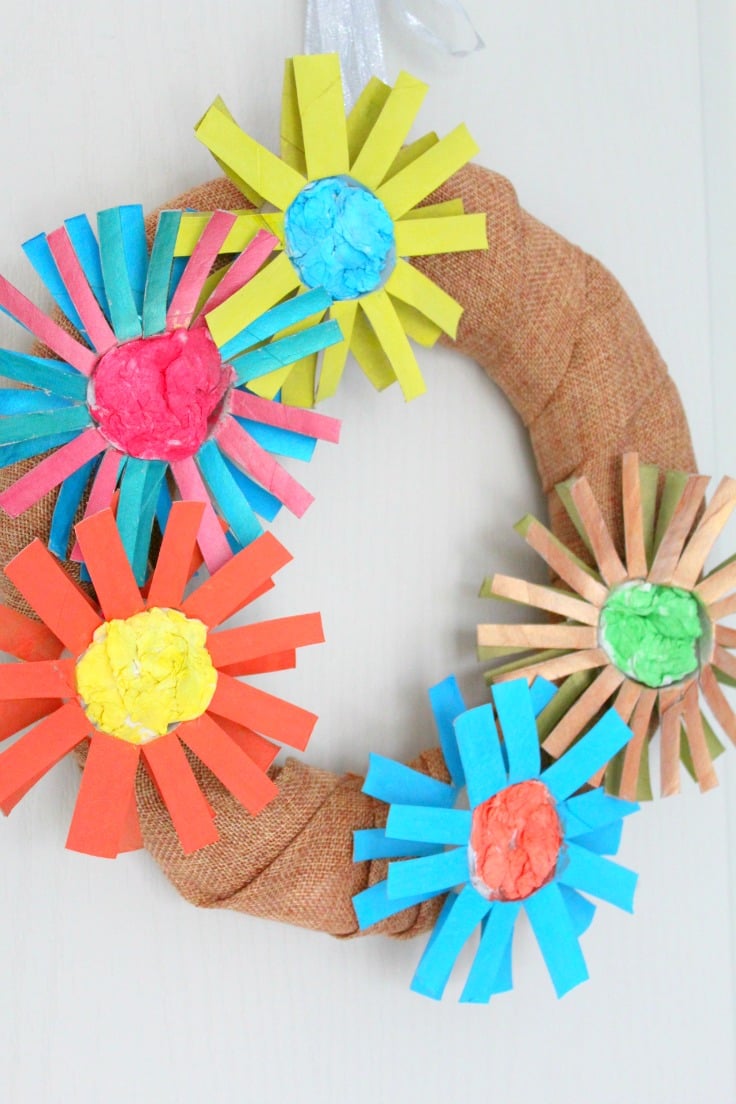 This paper flower wreath is insanely easy to make you'll want to make a bunch of these! It's beautiful and super cheap and it doesn't take long to make and the best thing is, it will last forever! This lovely DIY paper flower wreath is a very beautiful addition to your front door or as interior decor in kids room!
Paper flower wreath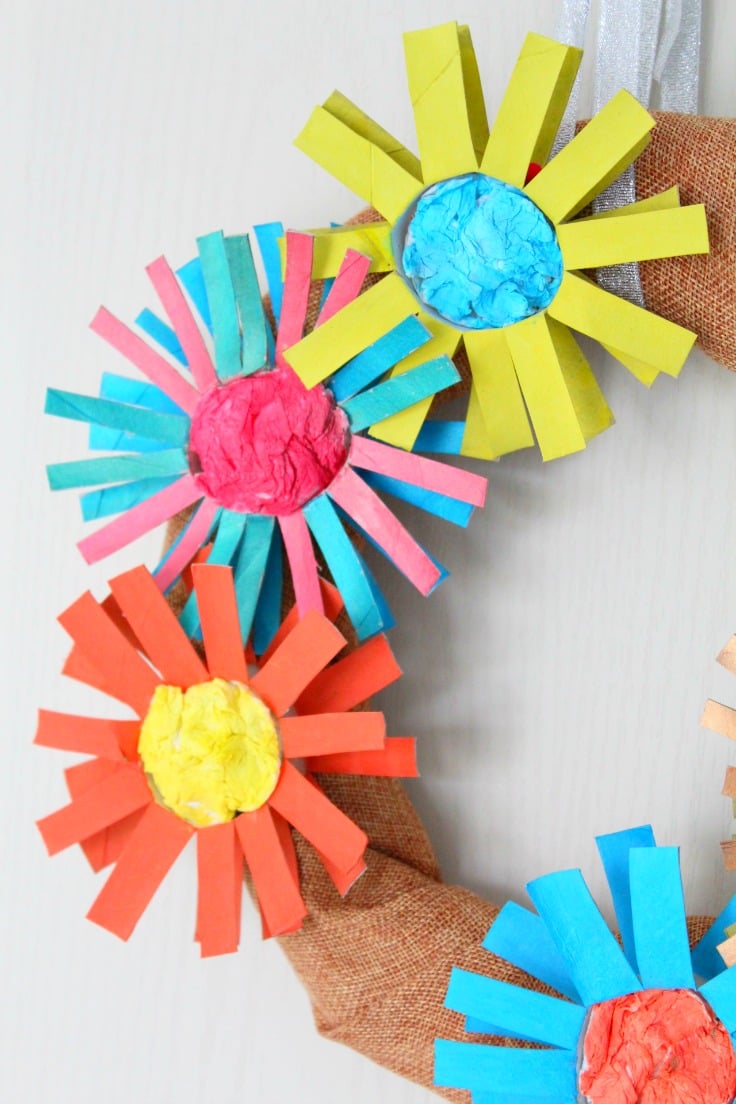 Materials:
[amazon-related-products keywords="product suggestions keywords"]
Directions:
Gather your paper tubes and start making the flowers following the directions in this tutorial. You can cut different lengths and widths for the "petals".
If you use polystyrene to make your circle, start by placing a large bowl or plate on the polystyrene and cut all the way around with a cutter. On the resulting circle, place a medium bowl and cut all the way around it.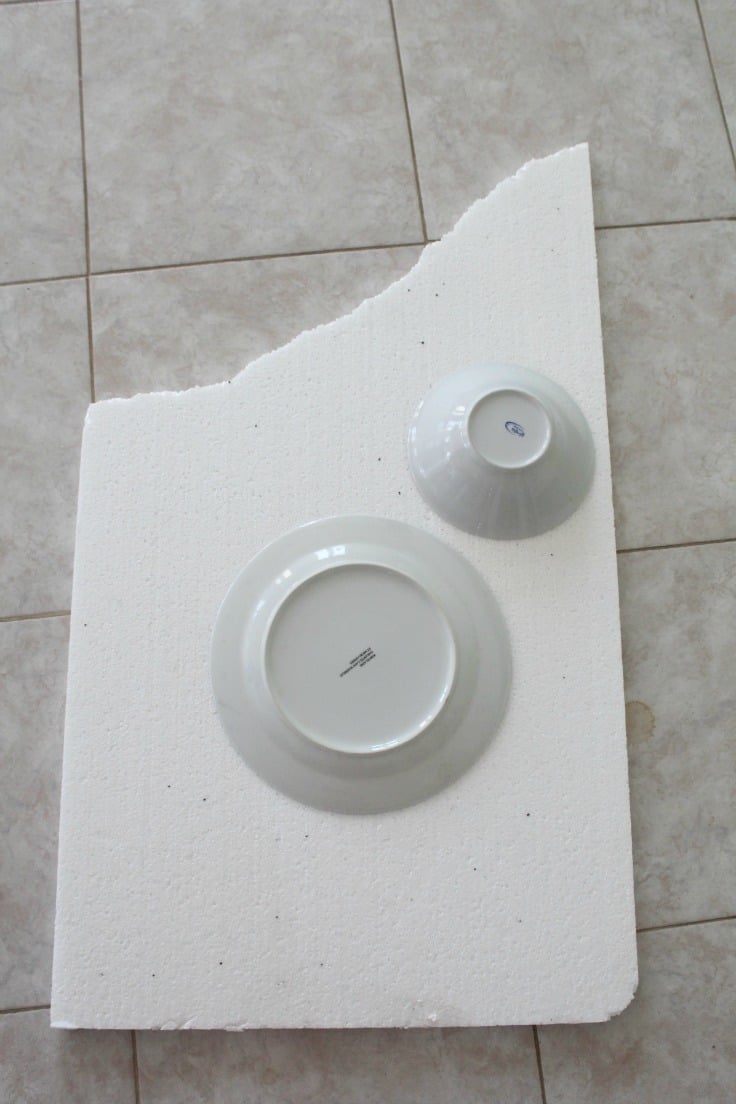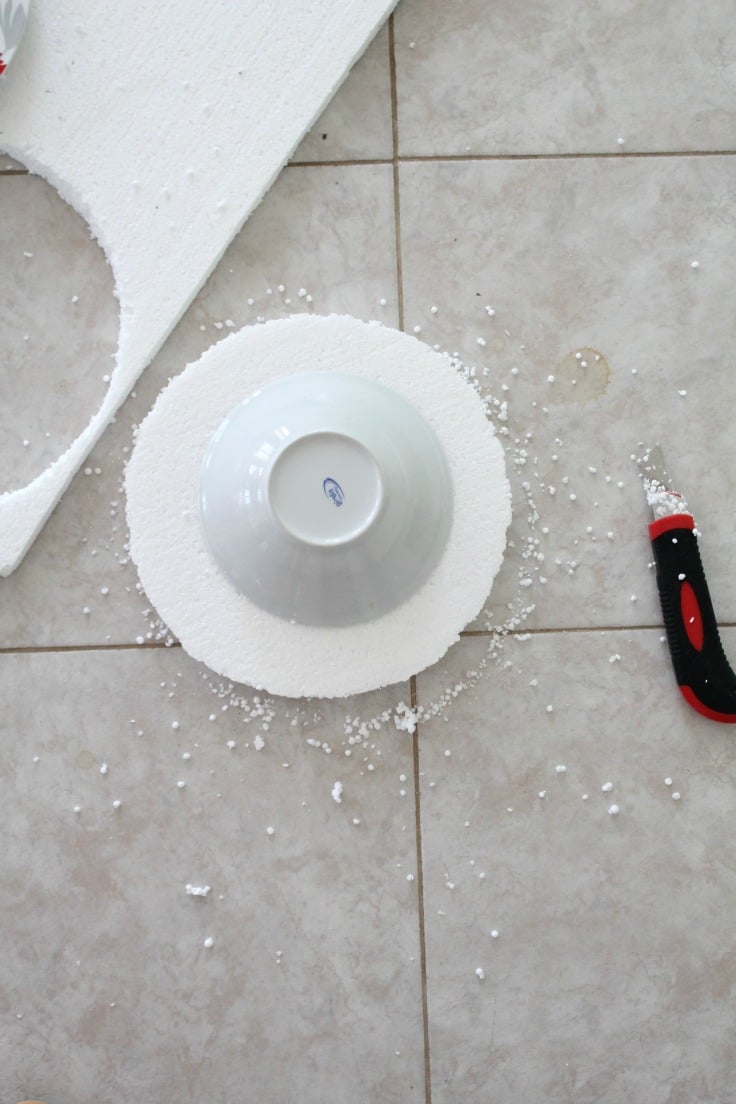 Take your burlap fabric and fold it in 4 to form a long strip of fabric. You may need to use 2 strips, depending on the size of your circle and the length of your burlap.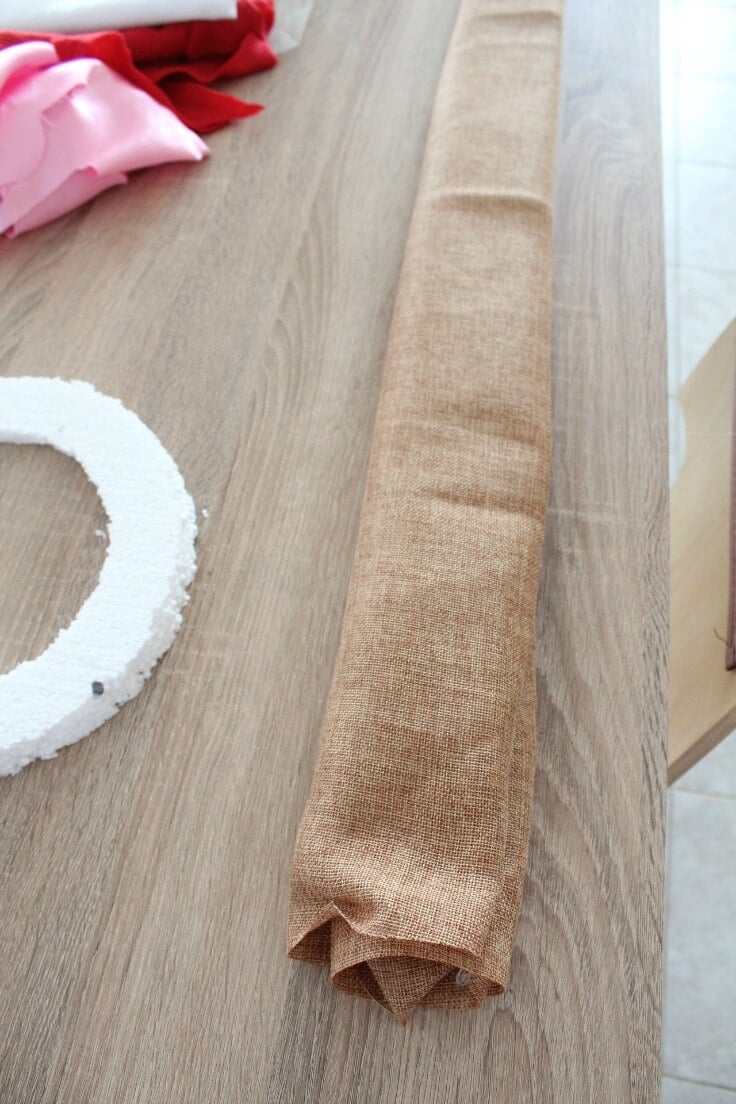 Pin one end of the burlap fabric strip to the back of your polystyrene circle and start wrapping the fabric around the circle. When done, pin in place.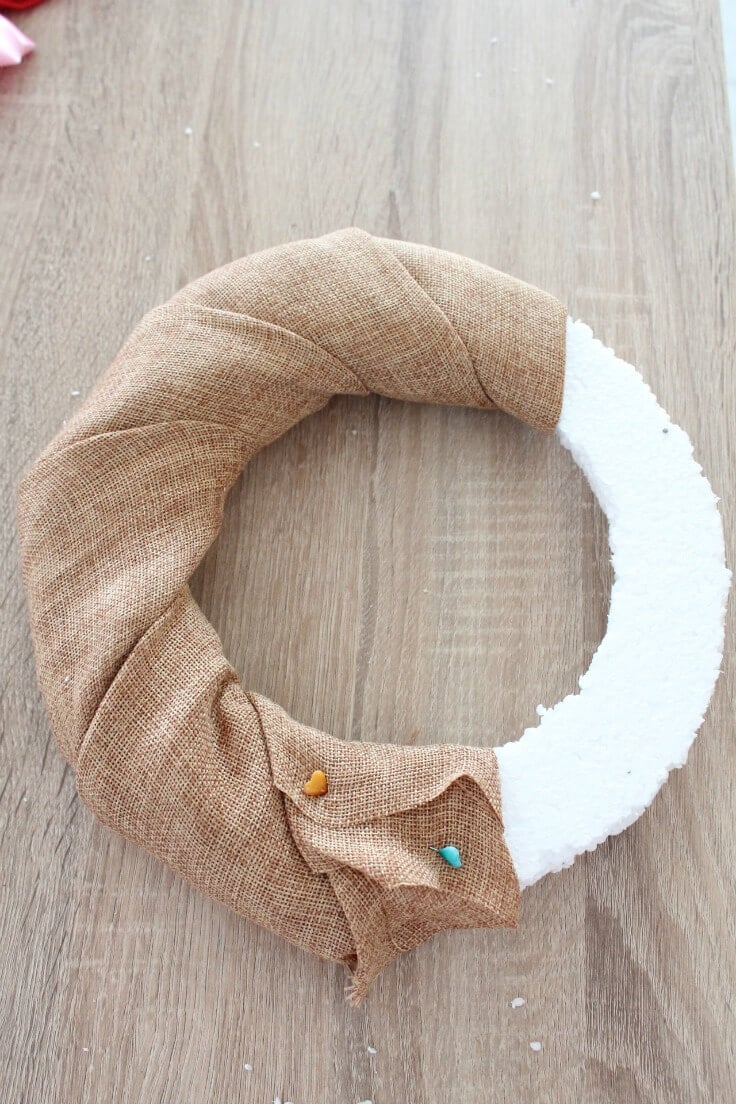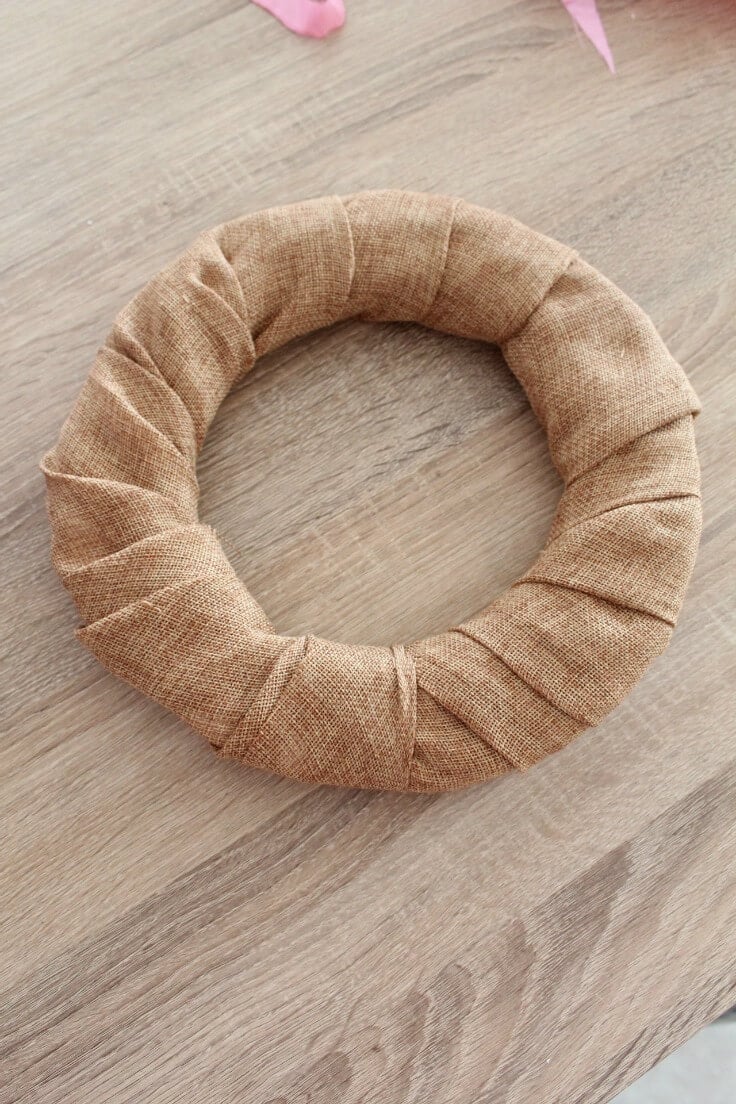 Hot glue the blooms to the wreath base and enjoy your DIY paper flower wreath!
Pin to save for later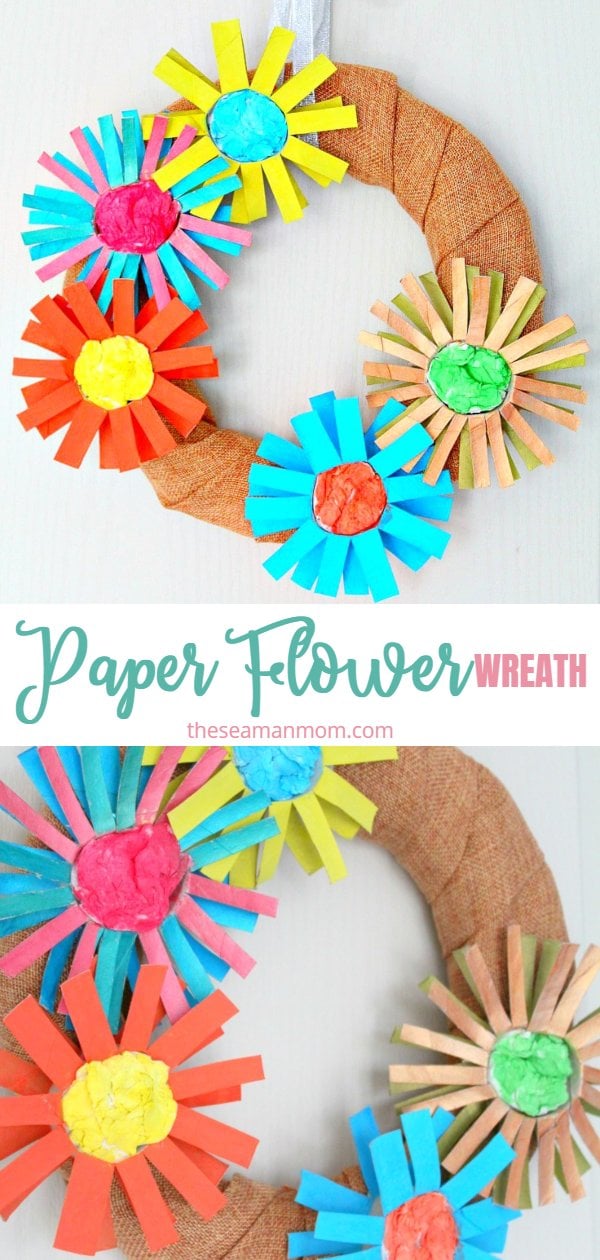 More toilet paper roll crafts: