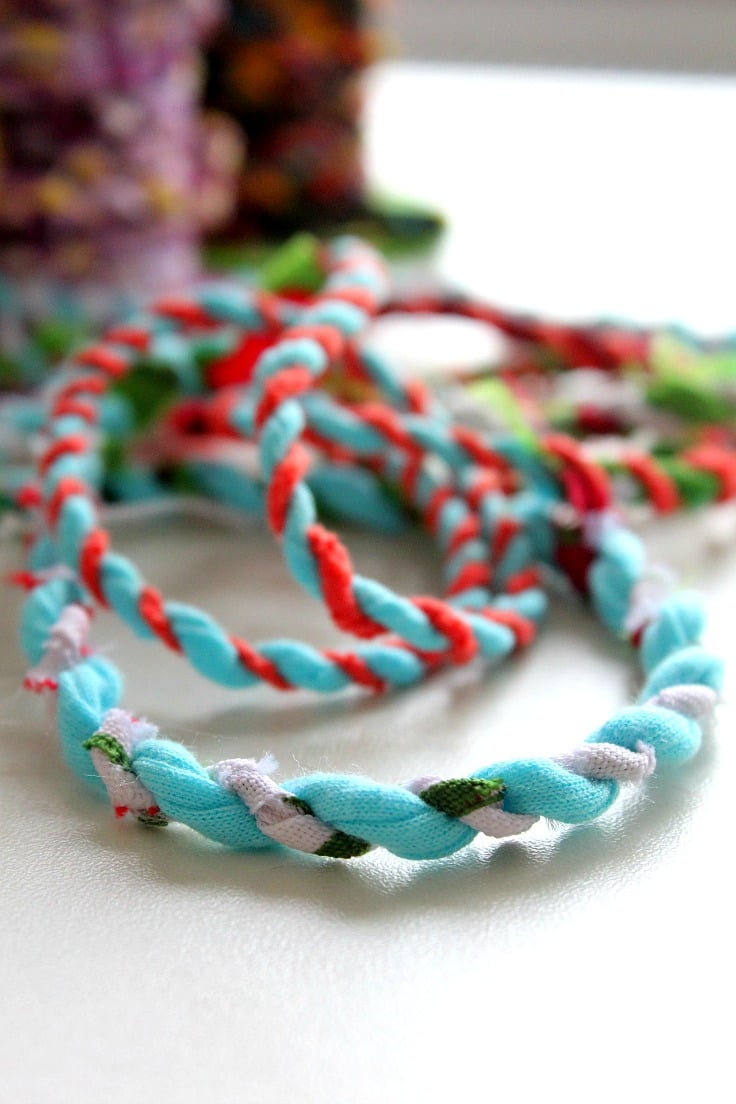 How to Make Fabric Twine
Materials:
fabric scraps in assorted colors (mine are about 1/2″ wide)
scissors
large spools (preferably) or something else to wind your twine on to (I made my own).
finger moistener (optional but very helpful)
Directions:
before you start here's a tip: it helps to have moist fingers, it will make the process a little faster and the twine will end up tighter and stronger. So keep a finger moistener on hand, just in case.
gather all your fabric scraps and cut or tear into strips of different length.
start by using one short and one long strip and tie them together with a knot.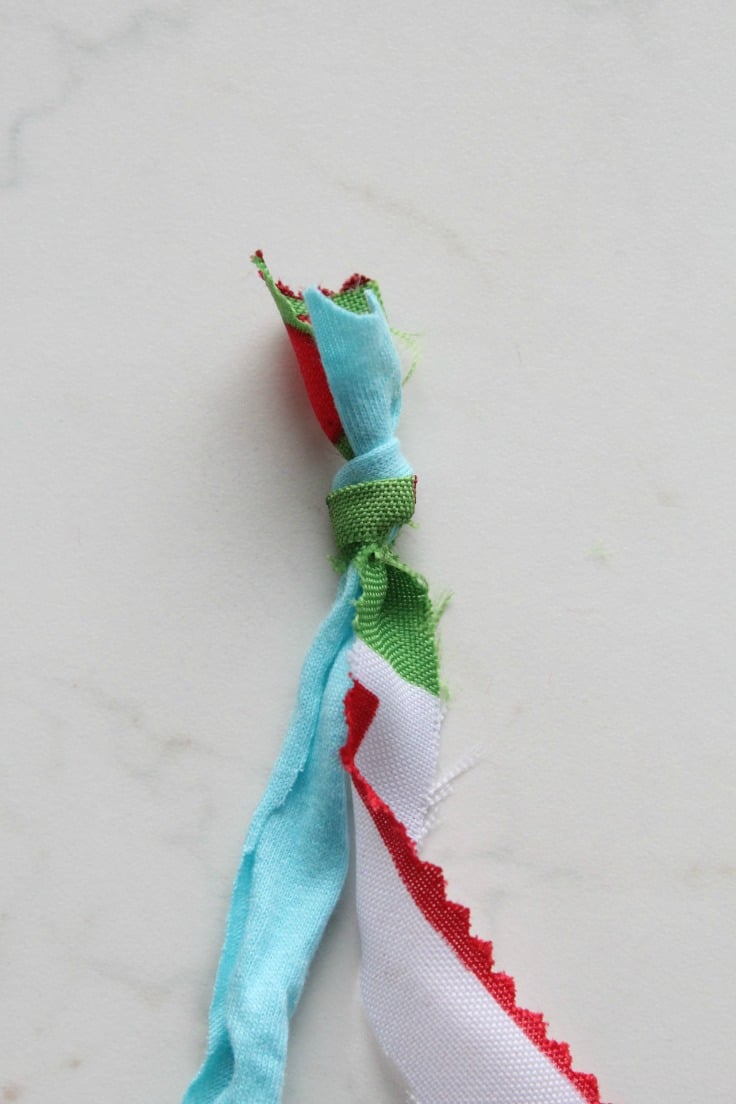 slide the knot under something heavy to keep strips still (like a stack of books, or a large flower pot or even your sewing machine).
twist each strip towards your right.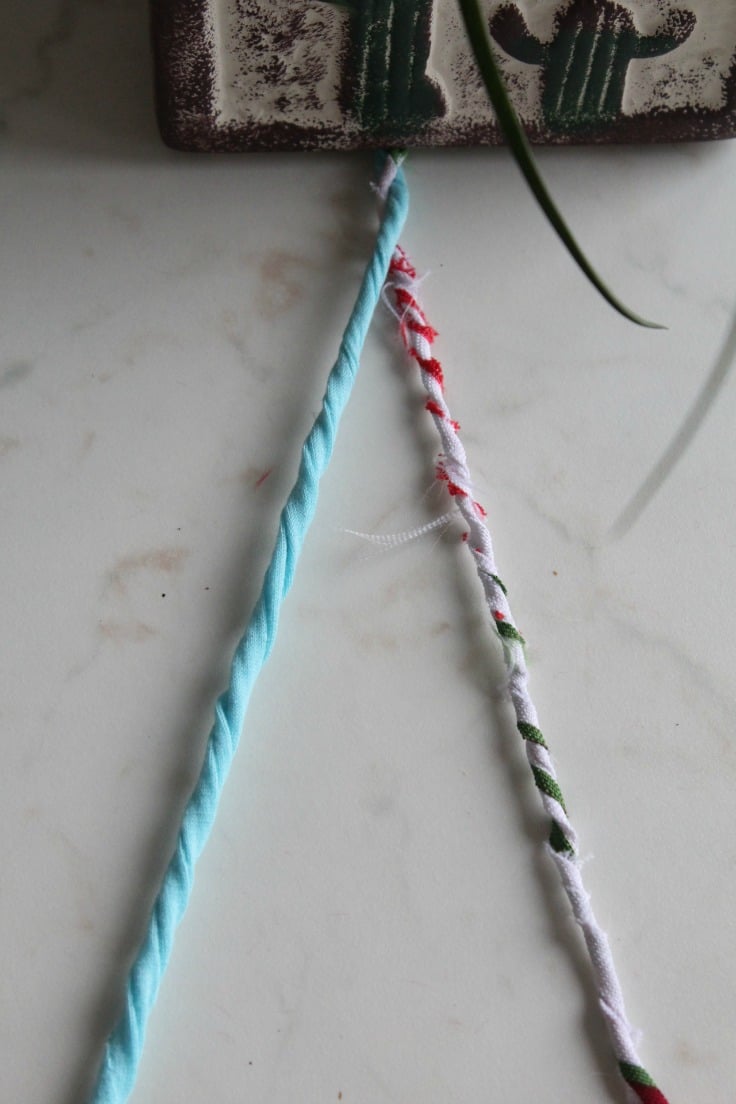 then twist each strip around each other. Work in small areas.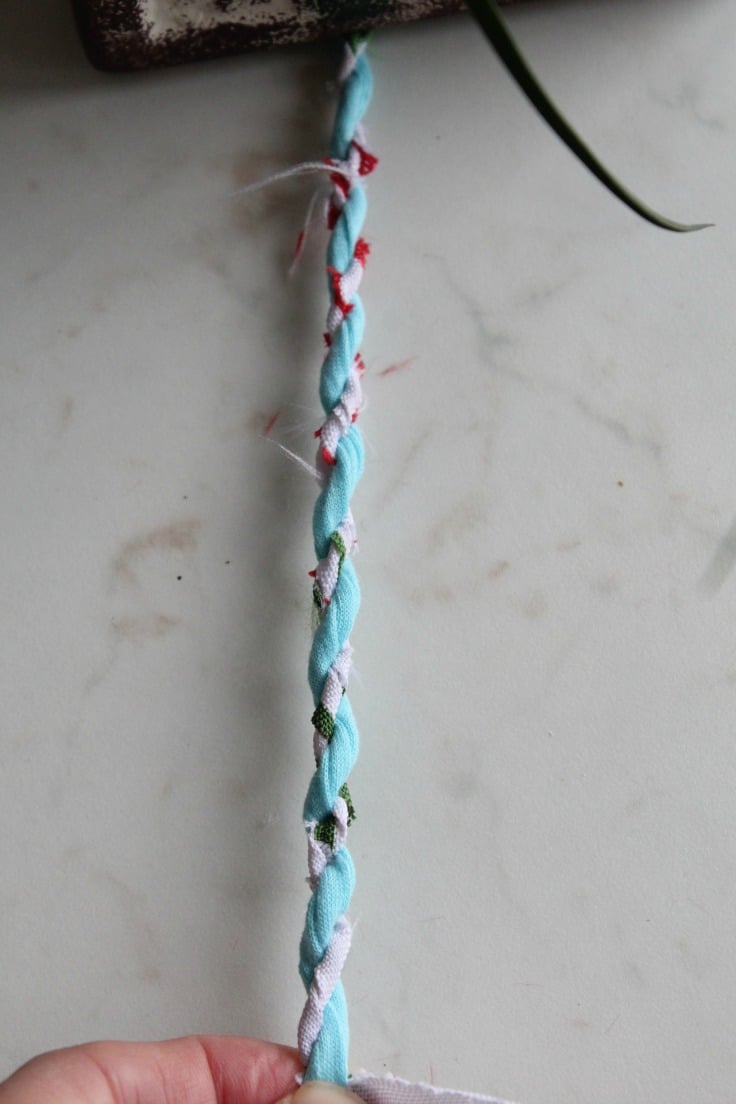 follow the above steps until you finish the short strip.
to add another strip and join, just leave a tail of about 1″ and wrap the new strip around it.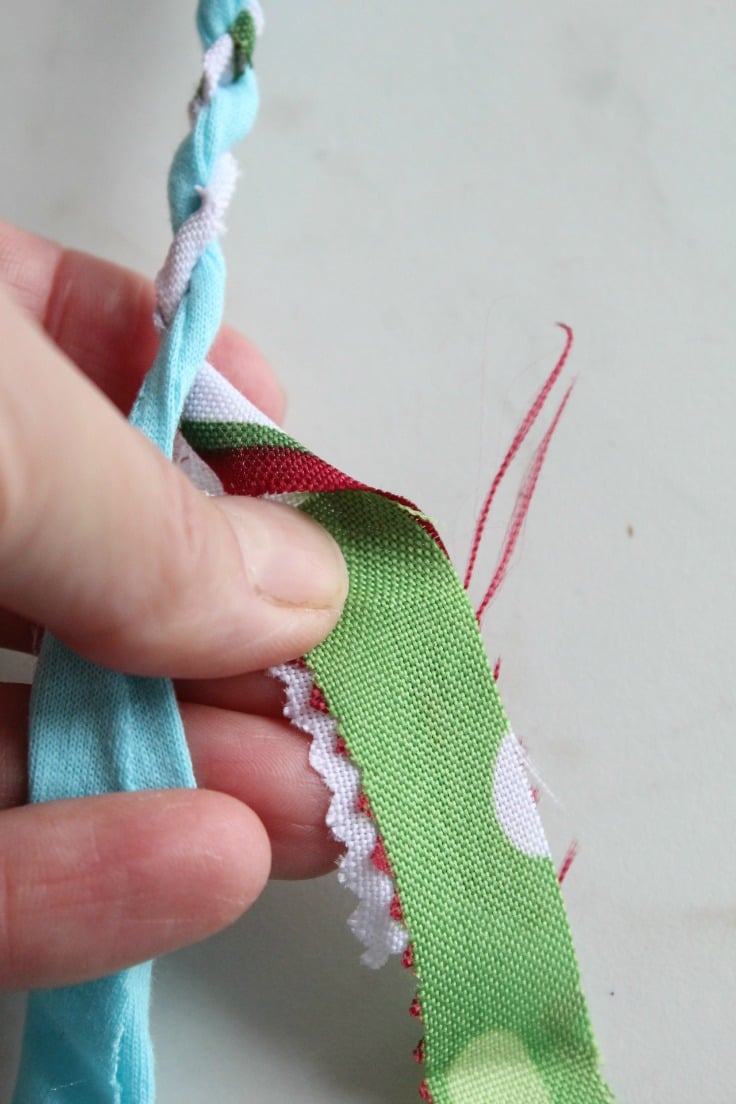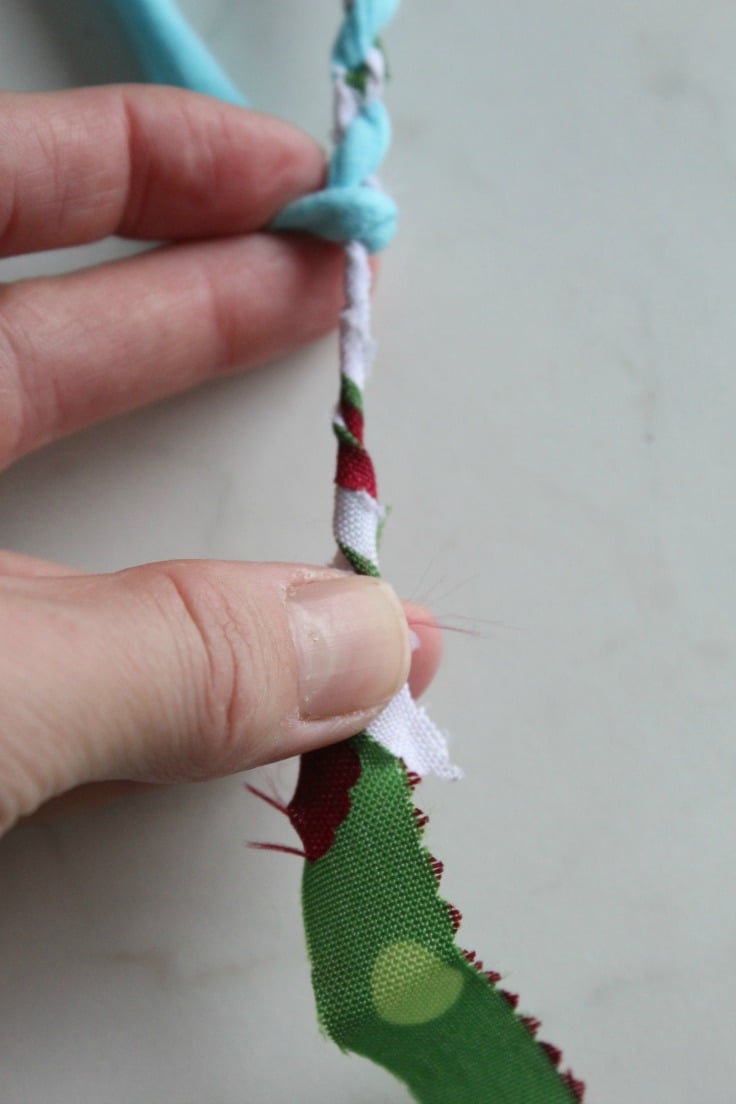 make sure both your strips don't finish at the same time or your join may be weakened; that's why is best to start with one short and one long strip.
when done, end with another knot.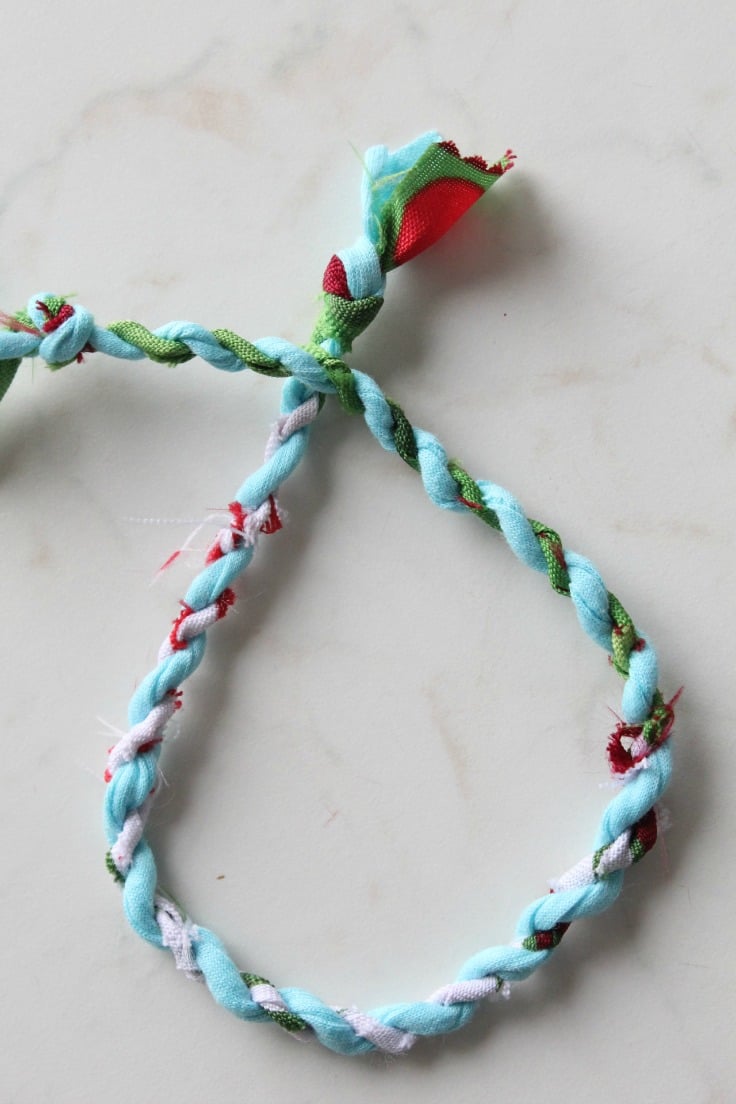 then just wrap the twine around spools.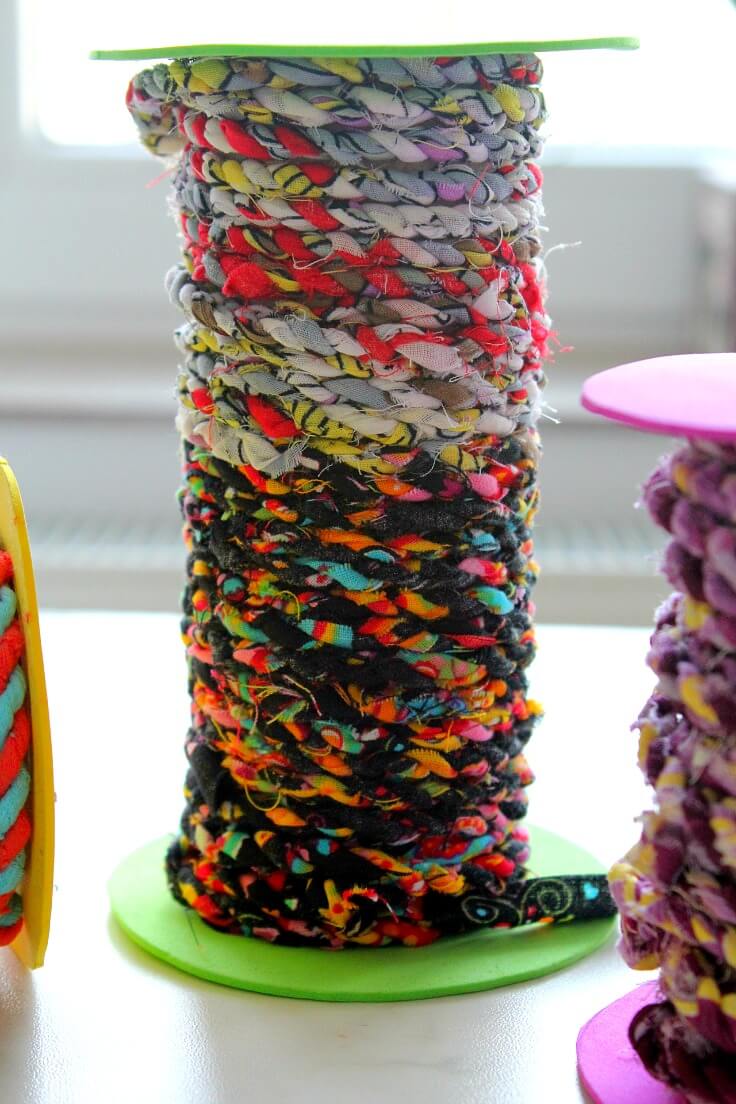 Hope you enjoyed my tutorial on how to make fabric twine and decided to give it a try, it's super fun, easy and enjoyable!


Pumpkin trio pincushion tutorial