Easiest Way to Sew a Zipper
Article may contain Amazon & affiliate links. As an Amazon Associate I earn from qualifying purchases at no additional cost to you.
Learning how to sew a zipper is very important for any sewer! With this easy zipper tutorial you'll be able to do zipper sewing like a pro, on any project, every time!
Sewing a zipper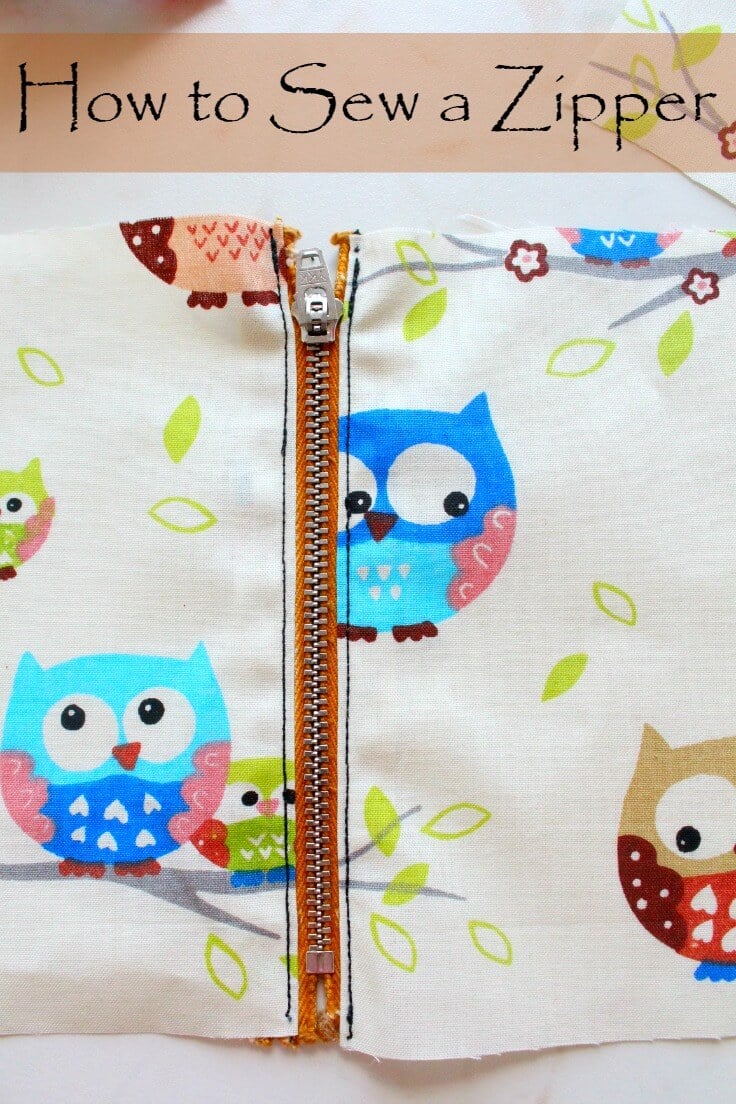 Have you been avoiding zippers for a long time? I think it's time to put all your worries behind and learn how to sew a zipper in just a few easy and quick steps! Installing a zipper has never been easier with this easy and simple tutorial!
In this article I've put together a step by step guide on how to sew a zipper for a simple pouch but it can easily be adjusted to fit a bag, clutch, tote bag project or even pillow cases, dresses and skirts.
Similar posts you might like:
Like any beginner I used to be scared of sewing a zipper and at that time, it seemed I had all the reasons to be afraid. Zippers look quite intimidating, aren't they? But I'm here to tell you today zippers are super fun and easy, there's nothing to fear about them! In fact, once you get the hang of it, zipper sewing is crazy easy and totally rewarding! Once you learn how to sew a zipper, you'll feel so accomplished and ready for new challenges!
I really like using zippers on my sewing projects, especially dresses and skirts (but that's a different tutorial). For this type of garment you'll need a concealed zipper method which is also super easy or an invisible zipper which is also quite easy once you get the hang of it.
Need more sewing tips?
For now here's how to sew a zipper for a pouch. While I was making this tutorial I decided I might as well made a pouch for my hair bands as I tend to misplace them around the house and I'm never able to find one when I need it. I'll be posting this tutorial soon, super easy too.
How to sew a zipper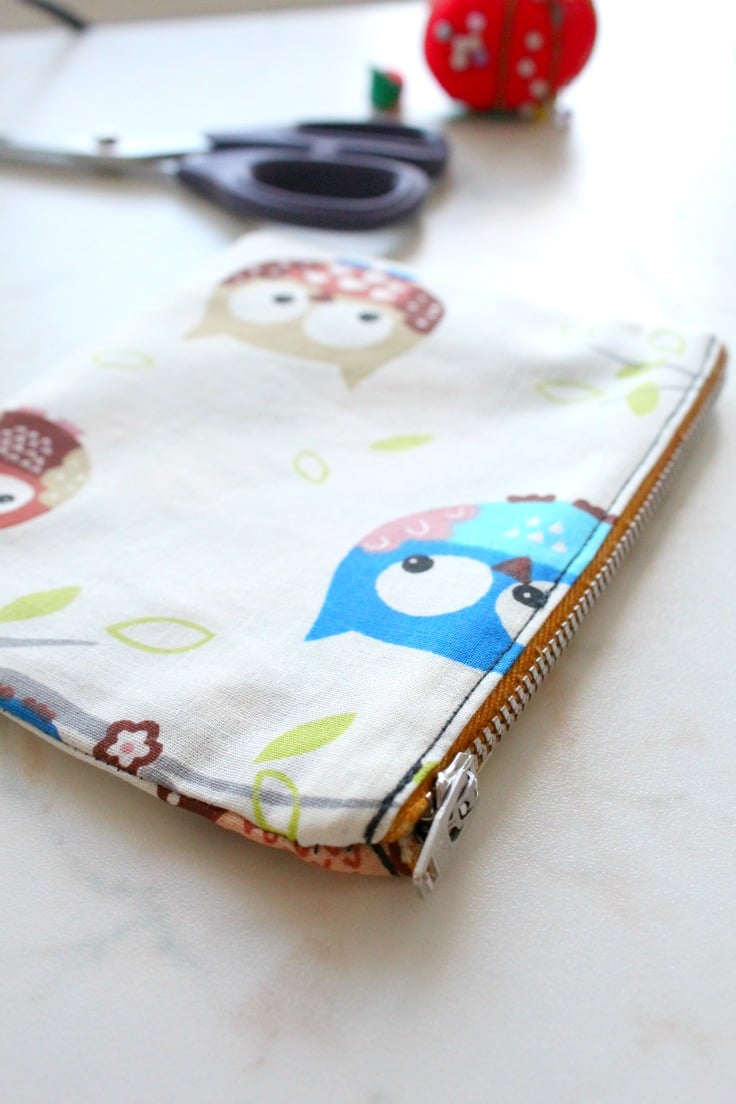 Materials:
matching thread (for the purpose of this tutorial I used contrasting)
2 fabric strips
pins
iron and ironing board
[amazon-related-products keywords="product suggestions keywords"]
Directions:
First of all you really need a zipper foot, there's no way you can go around it (believe me I tried lol). A zipper foot will allow the needle to go as close to the zipper as you need it, something a regular foot won't be able to.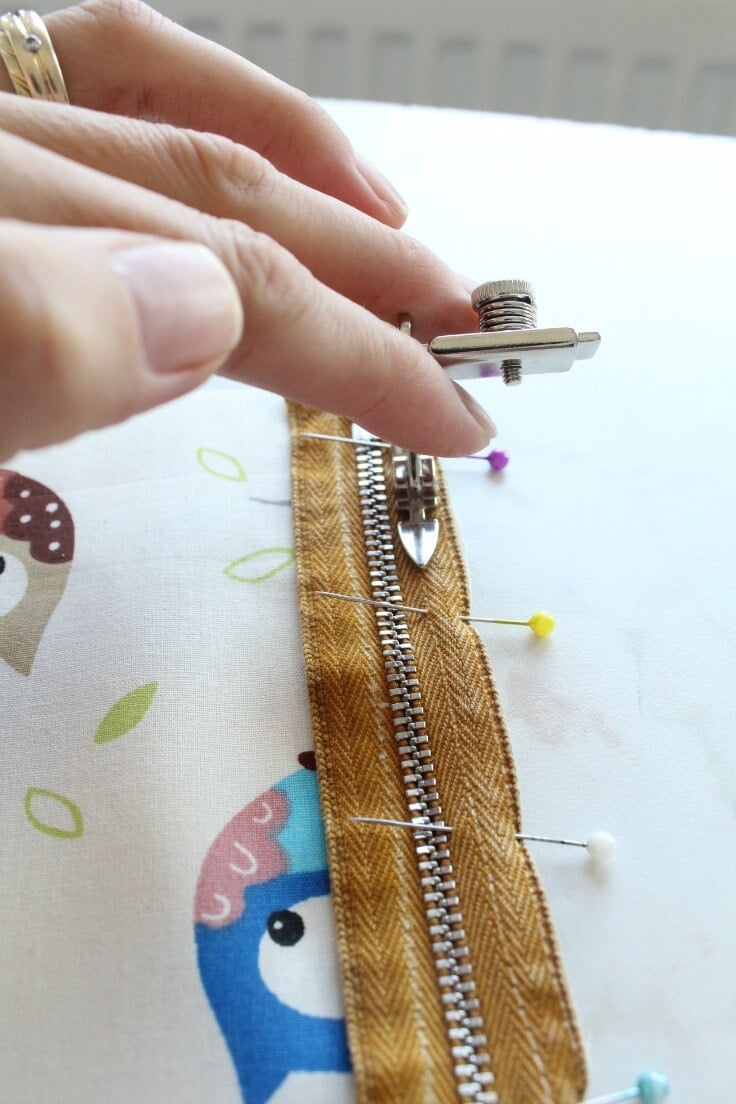 Match up one side of the zipper with one strip of fabric, right sides facing and pin together.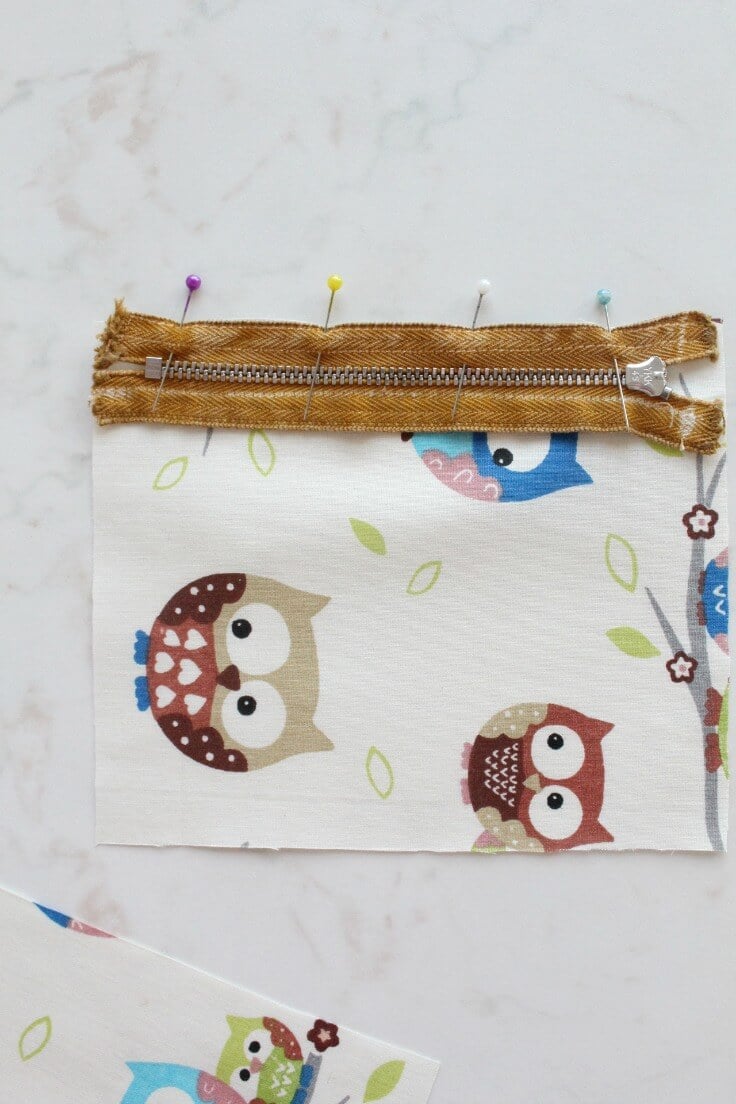 Start sewing from the bottom up.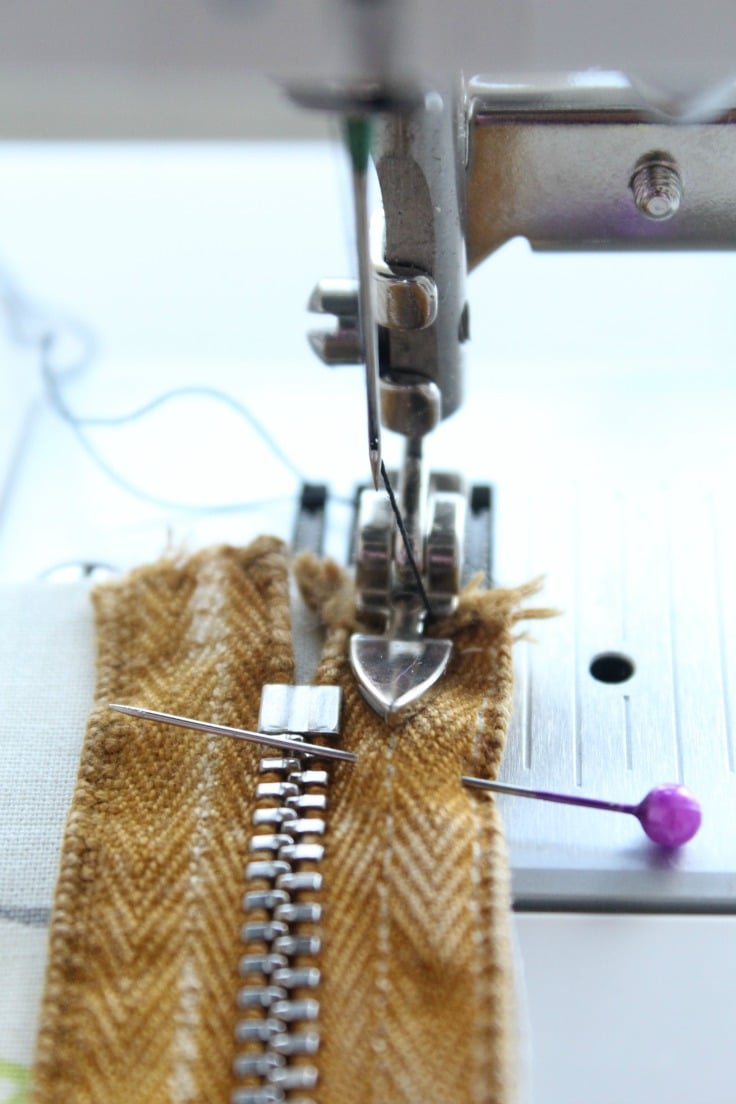 When you get to the zipper pull, stop sewing, cut your thread, remove the fabric and the zipper, open up the zipper just a little, then resume sewing from where you stopped, sewing up to the top of the zipper.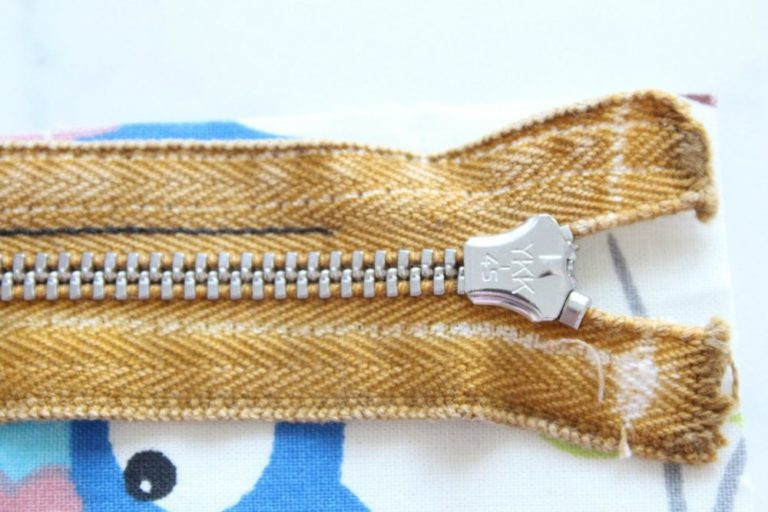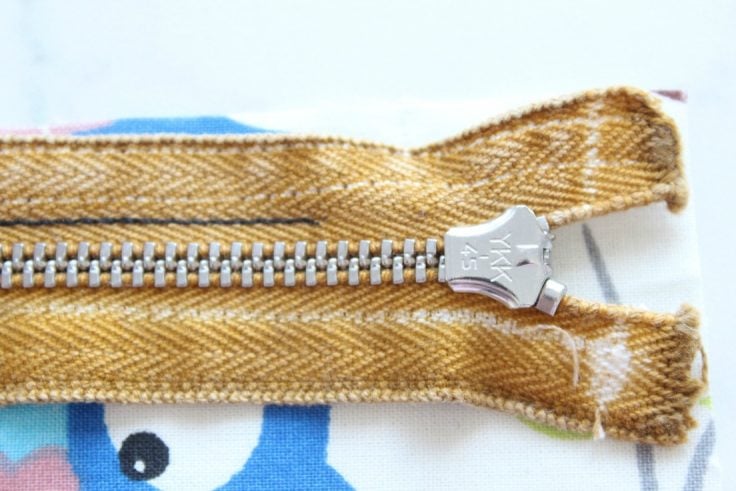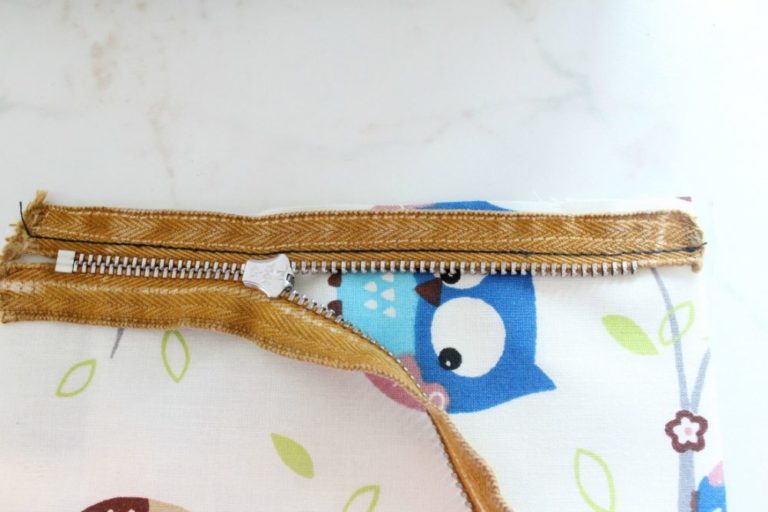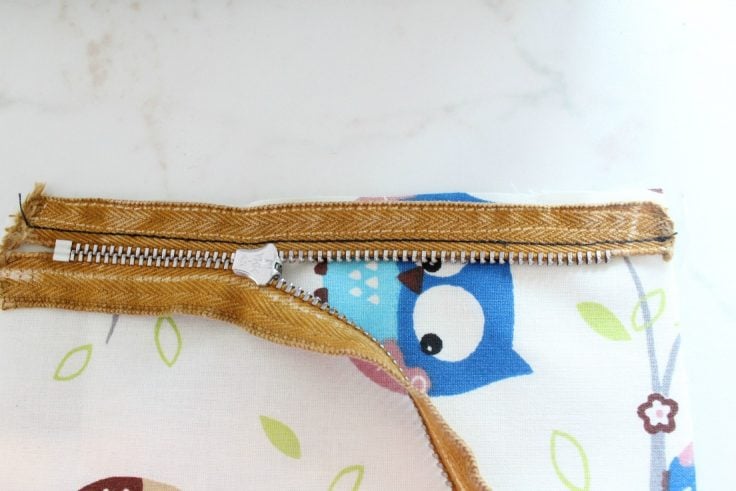 If you're making a pouch without lining, this is when you'll want to flip your zipper over to the side, press then do a top stitch for decorative purposes. Open up the zipper, start sewing up to the zipper pull, stop, remove the fabric, close the zipper then resume sewing. (If you're sewing a pouch with lining you will want to skip this step for now and you might wanna read the pouch tutorial once that's up.)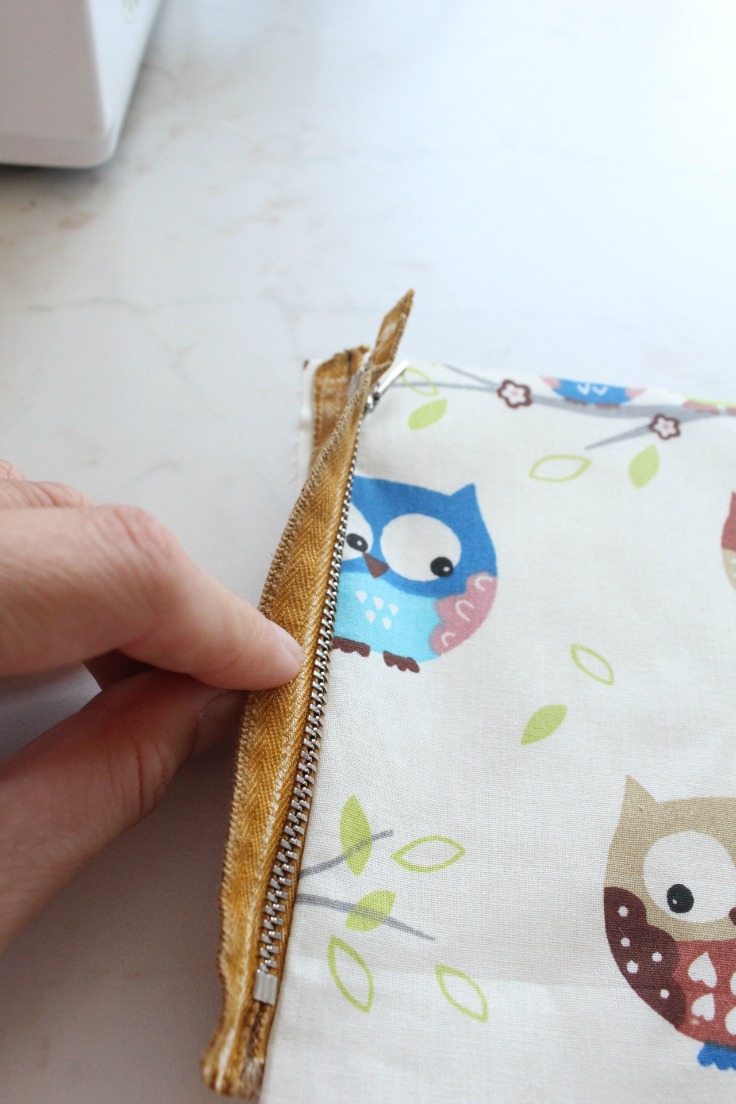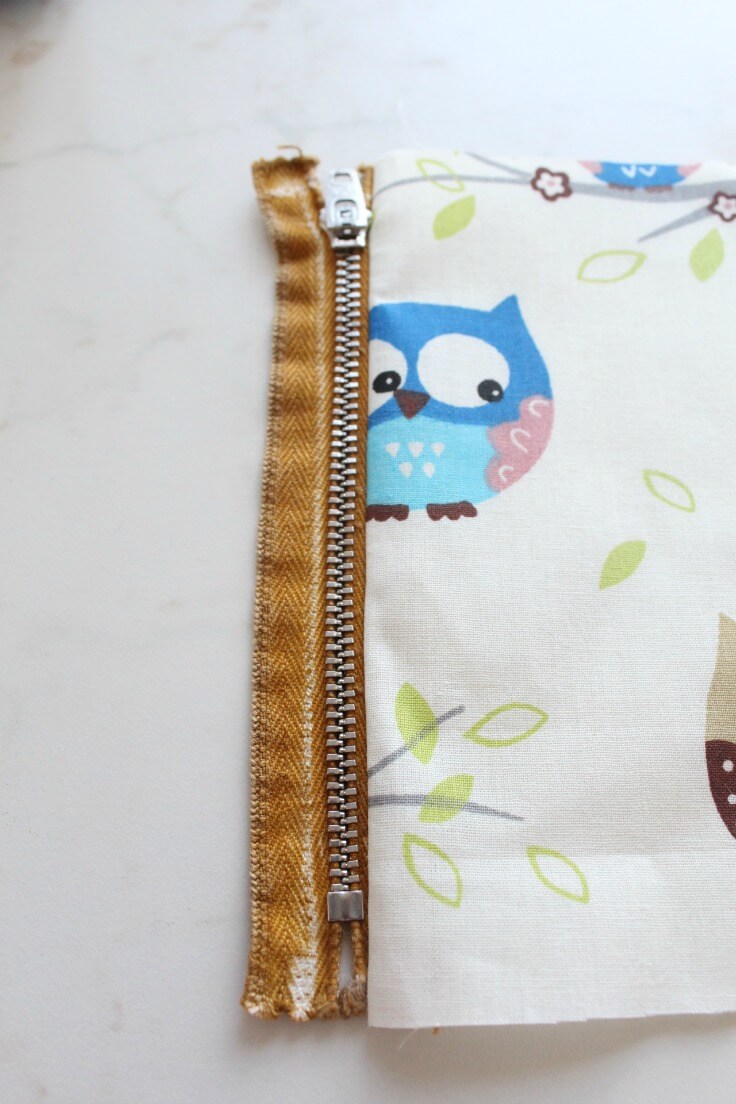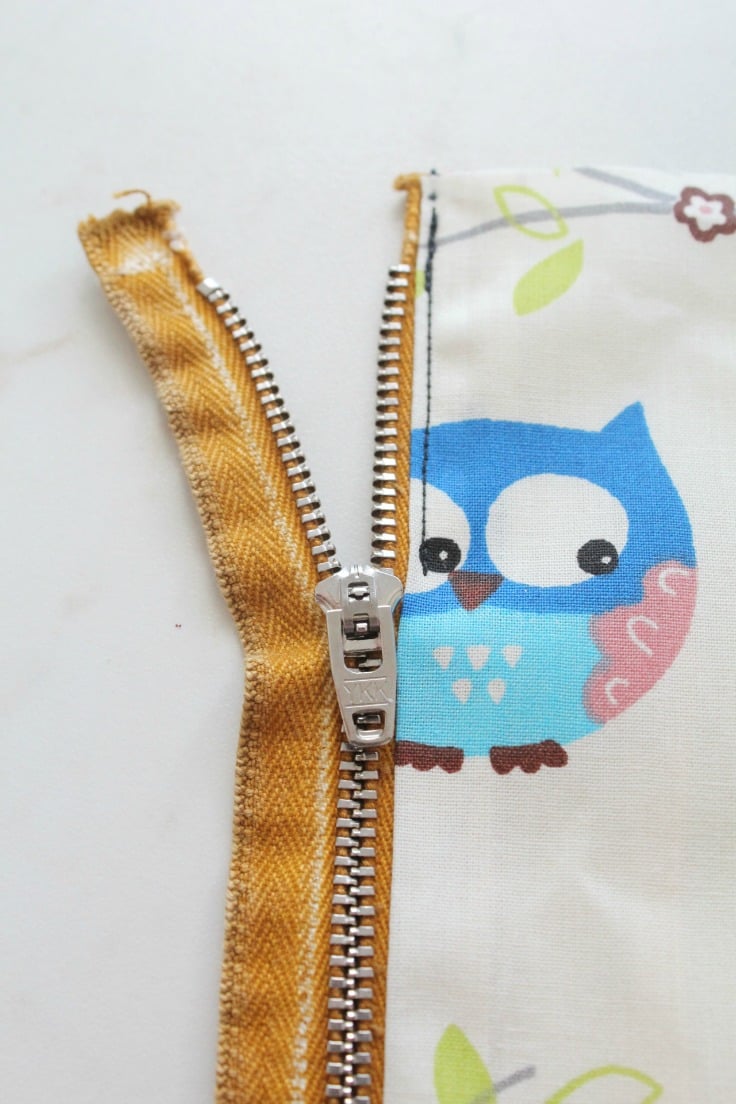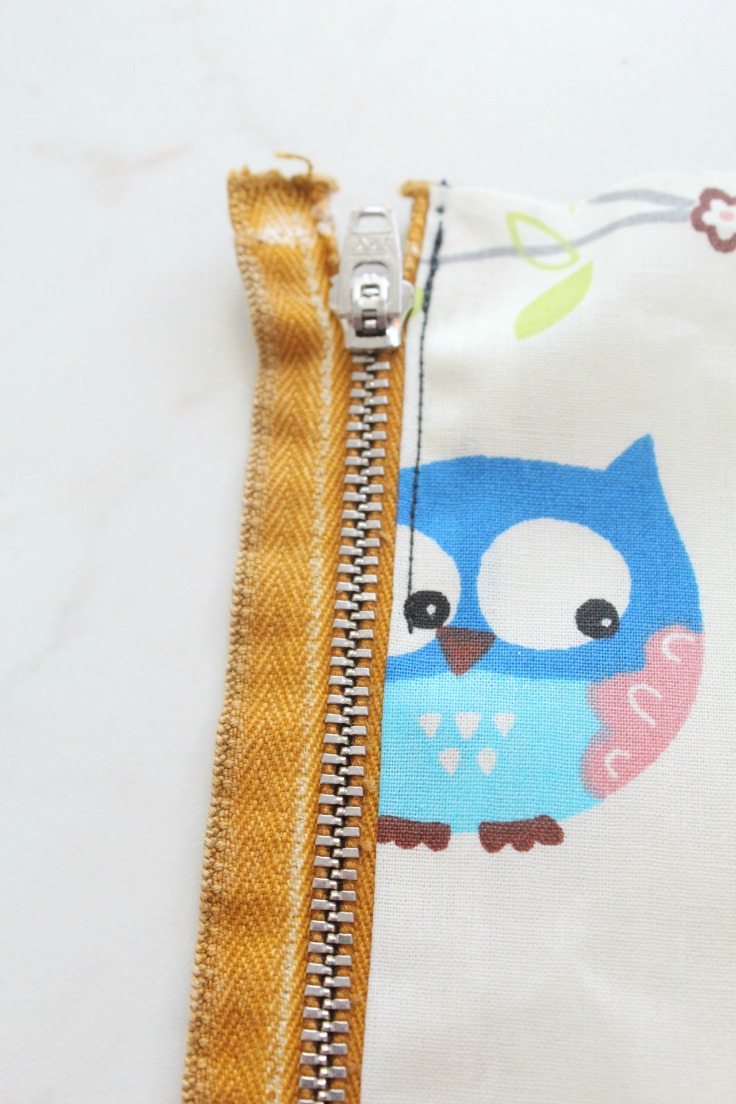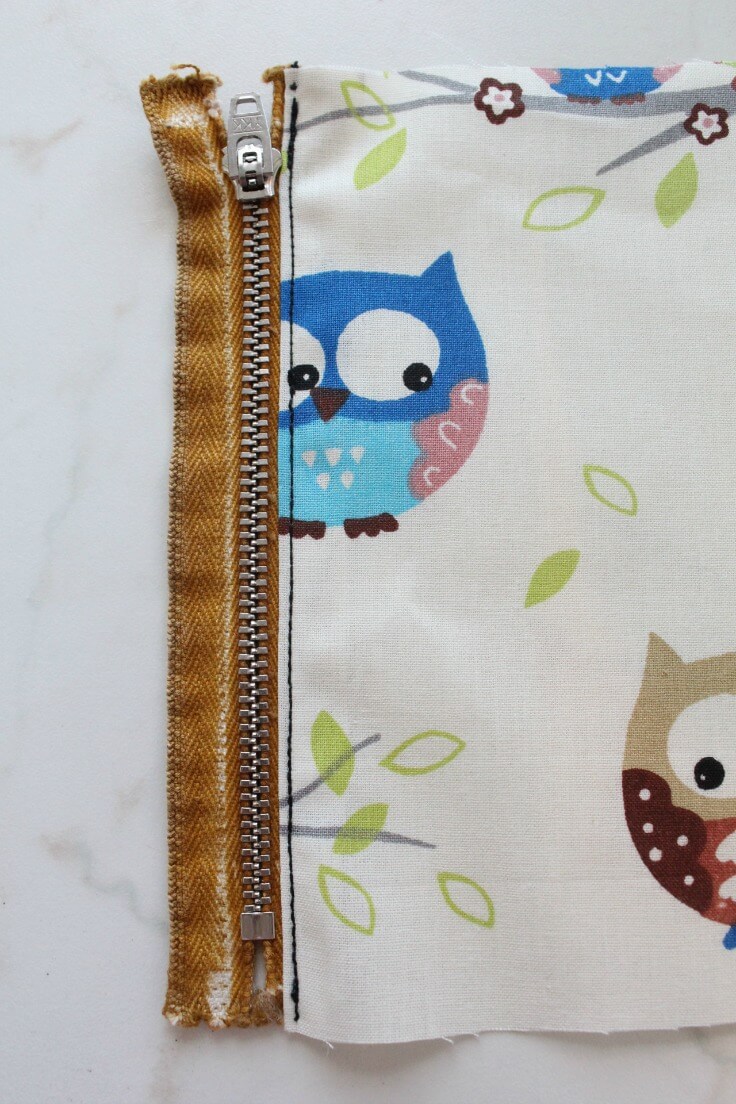 Do the same steps for the other side of the zipper and the second fabric strip. (if you're making a pouch all you have to do at this point is sew all the sides together, on the wrong side of the fabric, making sure you leave the zipper slightly open for turning purposes)
Now that you know how to sew a zipper, go sew some into…well everything!
Pin to save for later

Most popular sewing projects: