Learning how to sew a zipper is a very important skill for sewists of all levels. With this easy tutorial you'll soon be able to insert zippers like a pro, on any sewing projects!
How to sew a zipper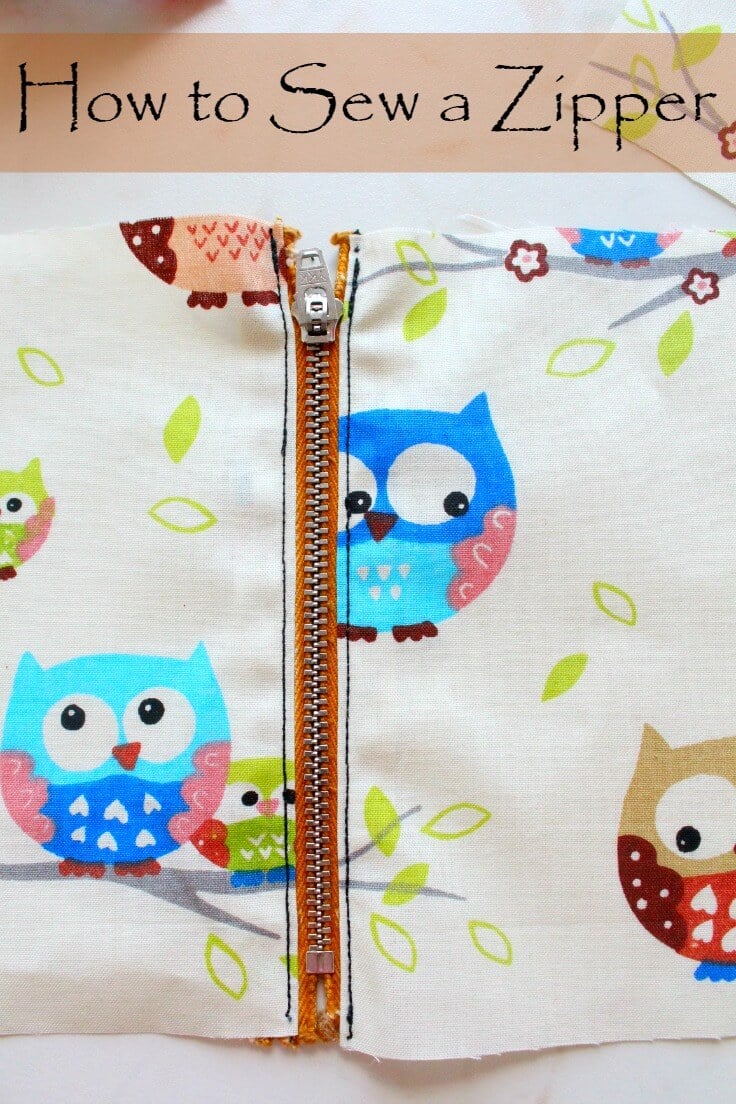 Have you been avoiding zippers? Sewing a zipper has never been easier with this easy and simple tutorial! In this article I put together a step by step guide on how to sew a zipper for a pouch and it can easily be adjusted to fit a bag, clutch, tote bag project or even pillow cases.
Like any beginner I've always been scared of zippers and for a good reason. They're quite intimidating, aren't they? But honestly there's nothing to fear, in fact, once you get the hang of it, sewing zippers is quite fun and totally rewarding! You'll feel so accomplished and ready for new challenges.
I really like using zippers on my sewing projects, especially dresses, blouses and skirts but that's a different tutorial, coming up next. For this type of garment you'll need a concealed zipper method which is also super easy. For now here's how to sew a zipper for a pouch. While I was making this tutorial I decided I might as well made a pouch for my hair bands as they tend to wander all around the house and I'm never able to find one when I need it. I'll be posting this tutorial soon, super easy too.