DIY A Line Skirt Tutorial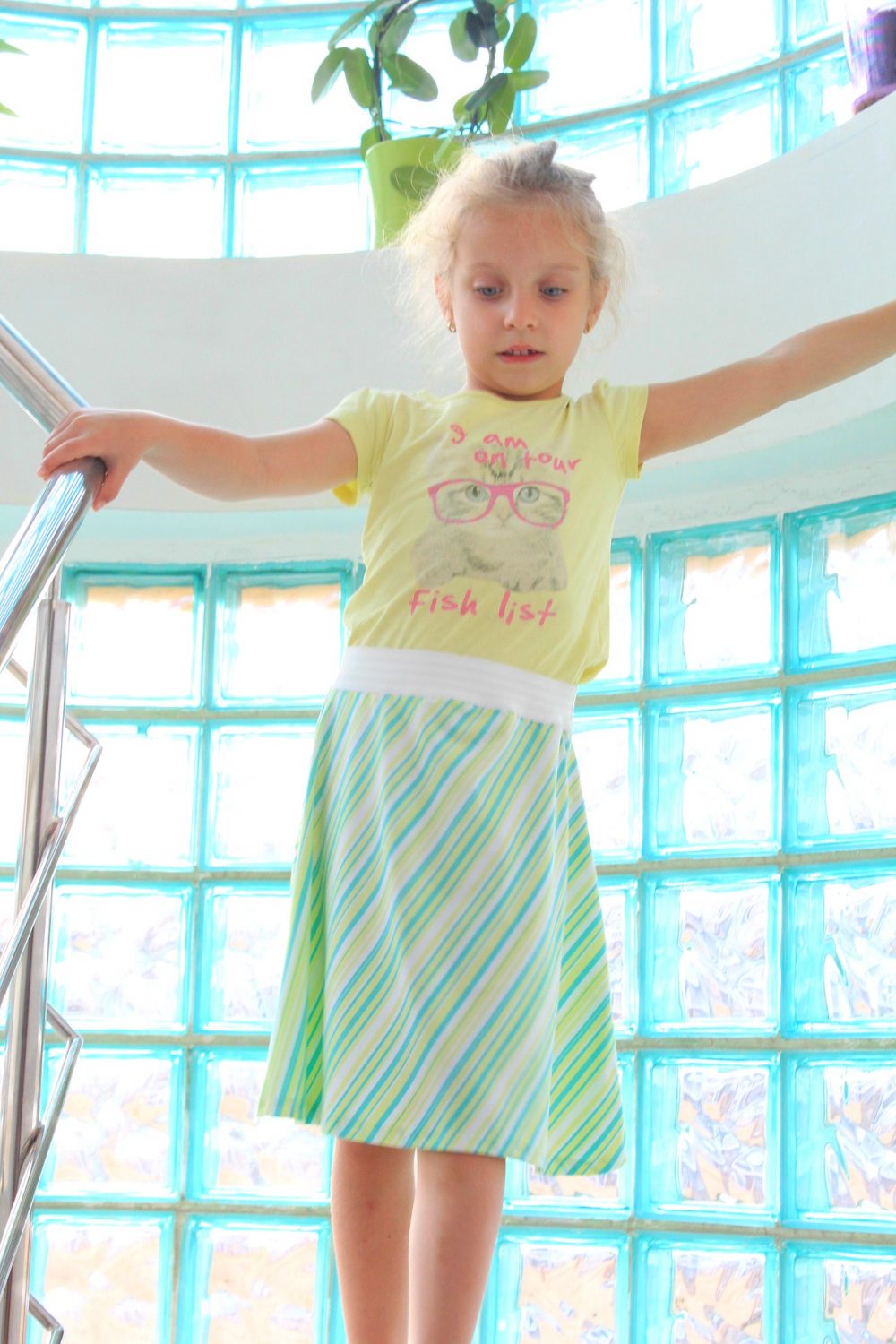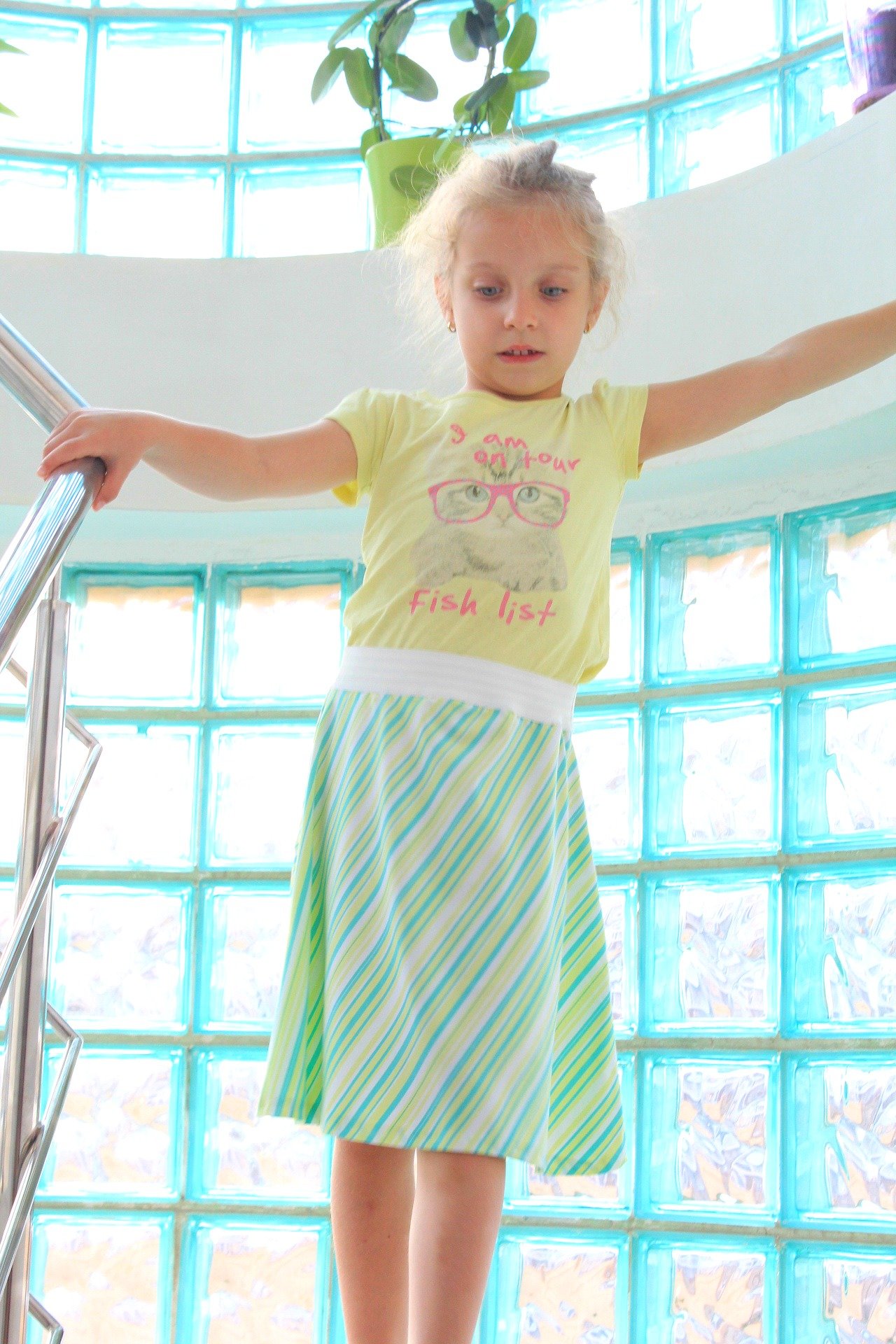 Materials:
about 1 yard of knit fabric, for a child skirt (for an adult you probably need about 2 to 2 1/2 yards)
matching thread
walking foot (optional; adjust presser foot tension to a lower setting if using regular foot, as indicated in this post)
Directions:
Get your measuring tape and measure around your waist, your thighs (or the widest area of your lower body), and the length of the skirt. Add 2″ seam allowance to all measurements.
Decide how wide the bottom of the skirt would be. Mine was double than the waist measurements.
Draw a trapeze using the thigh measurements for the top side of the trapeze, the bottom skirt measurements for the bottom side of the trapeze and the skirt length for the height of the trapeze. Cut 2 pieces of fabric out, according to these.
Place fabrics right sides together, pin the sides and sew down.
Cut a piece of elastic that is as long as your waist measurements, plus 2″ allowance.
Overlap the ends by 1″ and using a zig-zag stitch, join the sides together.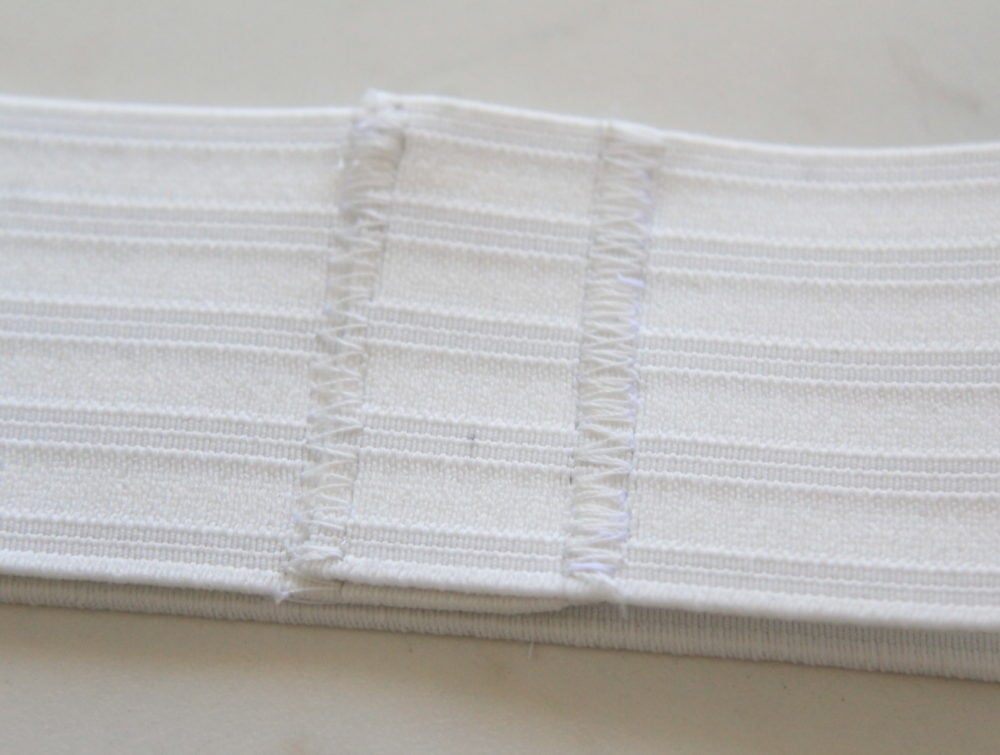 SEE MY MOST RECENT VIDEOS HERE
Pin elastic band to the skirt at the sides and middle.
Sew down to skirt using a zig-zag stitch and slightly stretching the elastic as you sew to match the skirt.
Fold the skirt so the seams are now facing up. You'll notice they are pretty pointy. Measure about 1″ down from the end of the seam, mark and round up the seam. If you don't do this step, the side of your skirt will be longer than the rest of the skirt when you wear it.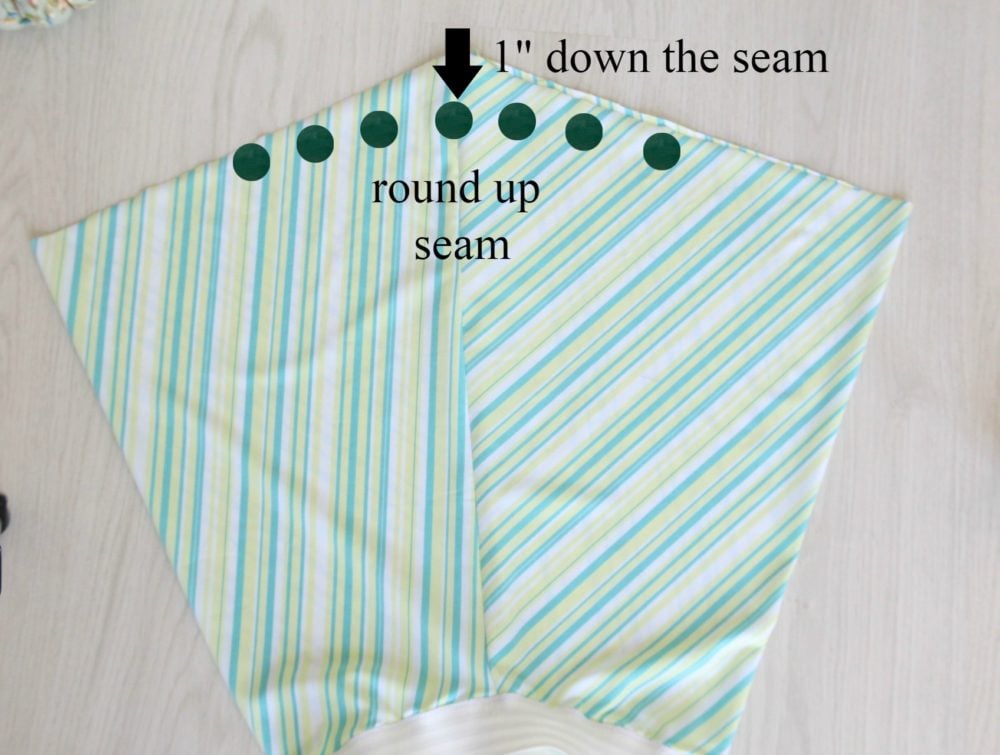 Pin the hem and sew down and that's it! Your DIY A line skirt is ready!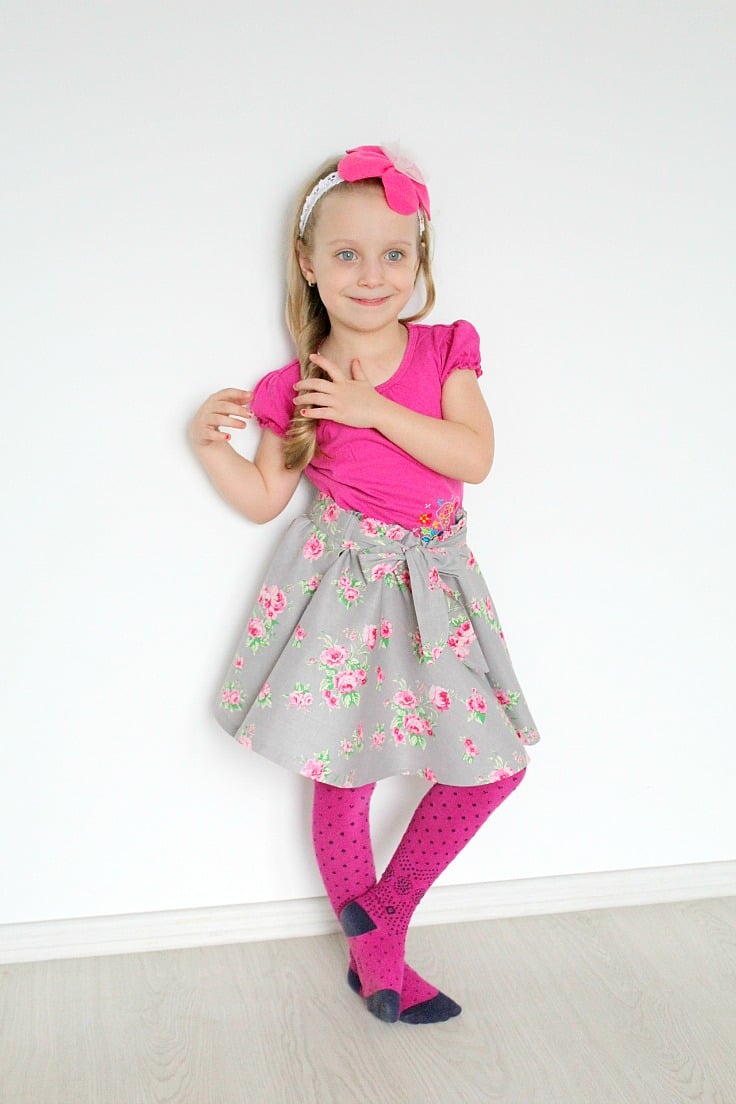 Most Popular Sewing Articles Of All Times