A delicious and simple recipe, these spicy sweet potato wedges are a great and healthier alternative to chips or fries! A very versatile recipe, these baked sweet potato wedges are perfect as appetizers, sides or snacks!
Spicy Sweet Potato Wedges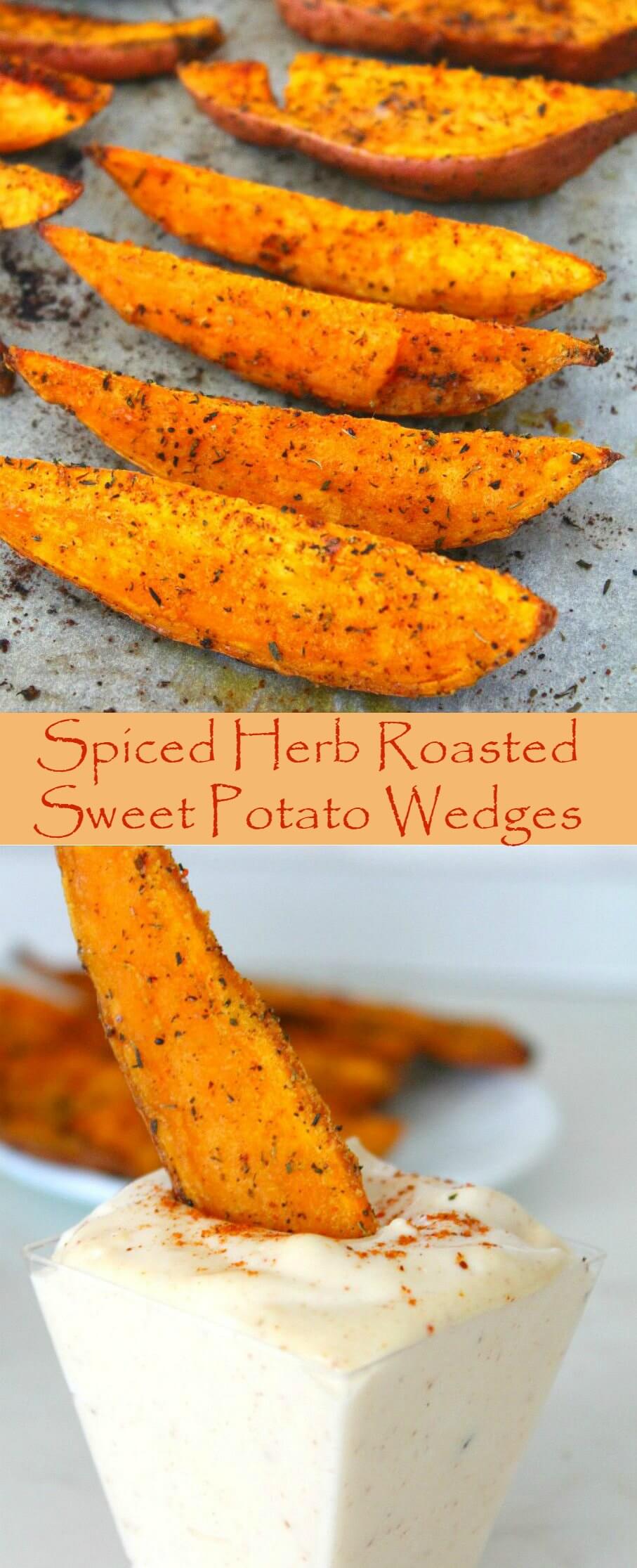 You probably don't know but I've got quite "the hots" for sweet potatoes. These spicy sweet potato wedges are a great easy and delicious recipe, made with just a handful of ingredients and are sure to become your favorite with the first bite! A bite full of wonderful flavors and just a hint of spicy that truly complements the sweetness in the potatoes.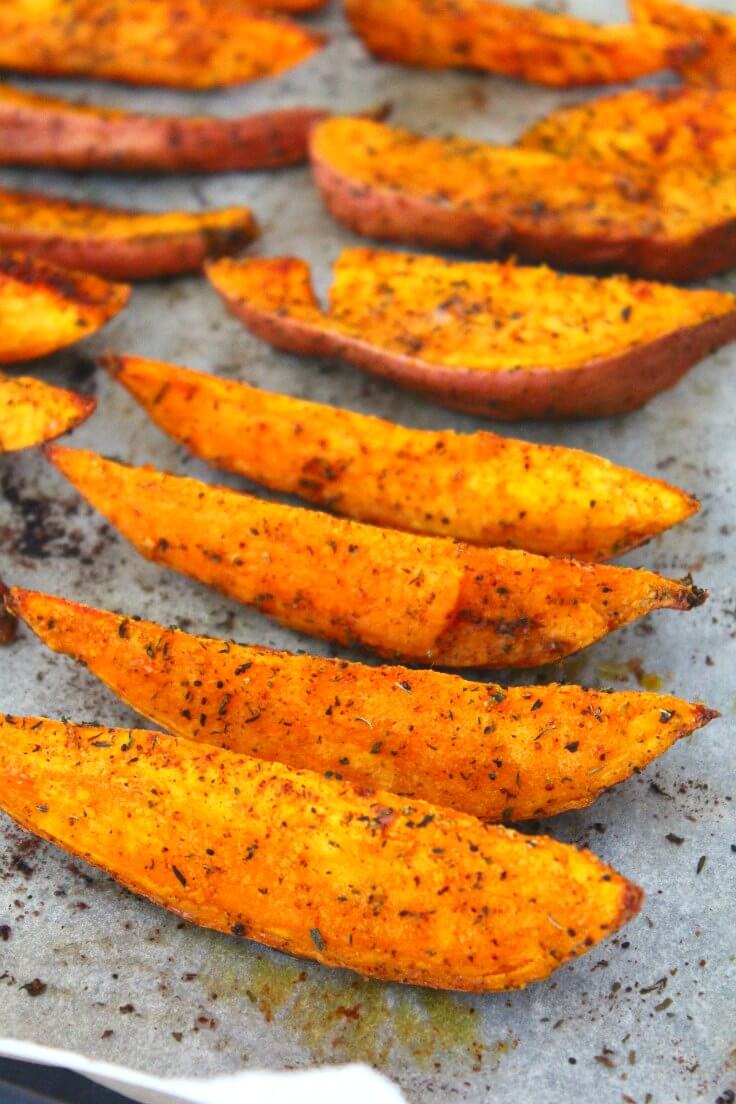 The thyme, chili and the garlic mayonnaise sauce give so much flavor to these thick and crisp spicy sweet potato wedges. They make great appetizers for parties or just a flavorful side dish or a nutritious and healthy snack. Not to mention these mouthwatering roasted sweet potato wedges are the perfect finger food for game night, potlucks or barbecues; a true delight! Roasted to perfection, these sweet potato snacks will have everyone asking for more!
More sweet potato recipes: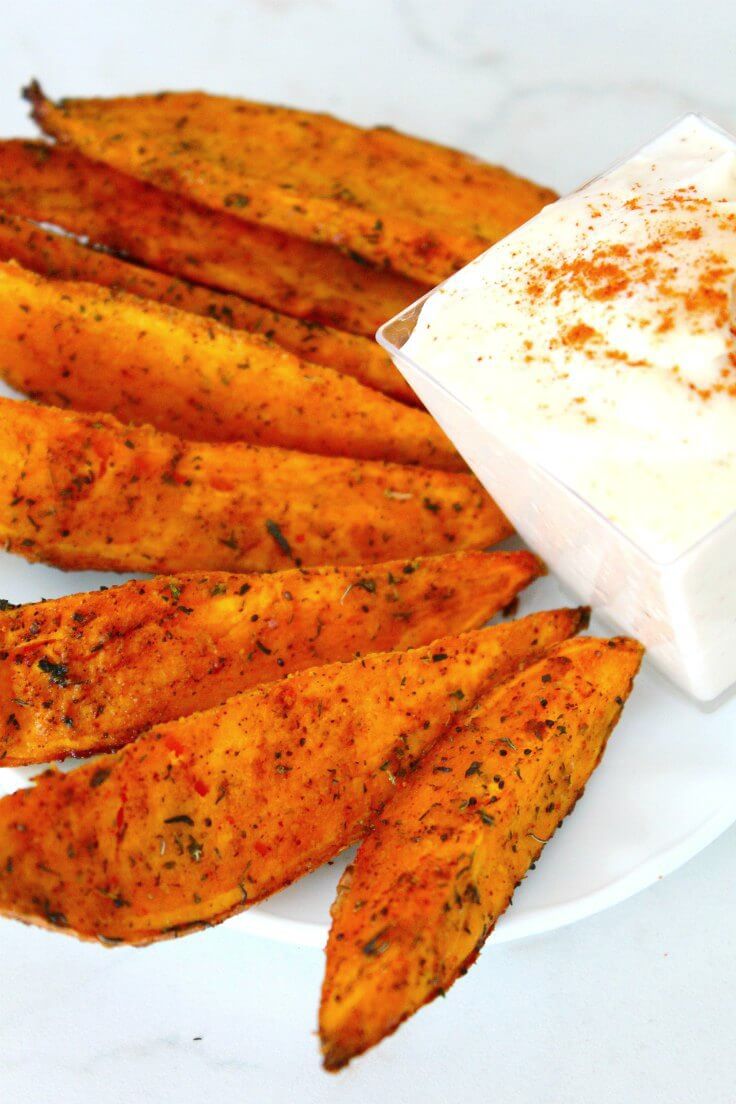 And since these spicy sweet potato wedges are so easy to make, you'll be happy to keep your crowd pleased and make some more! I used a few medium sweet potatoes that I scrubbed clean and I left the skins on, but if you would like you can peel them; I just have a feeling your healthy sweet potato wedges will not end up as crispy as mine.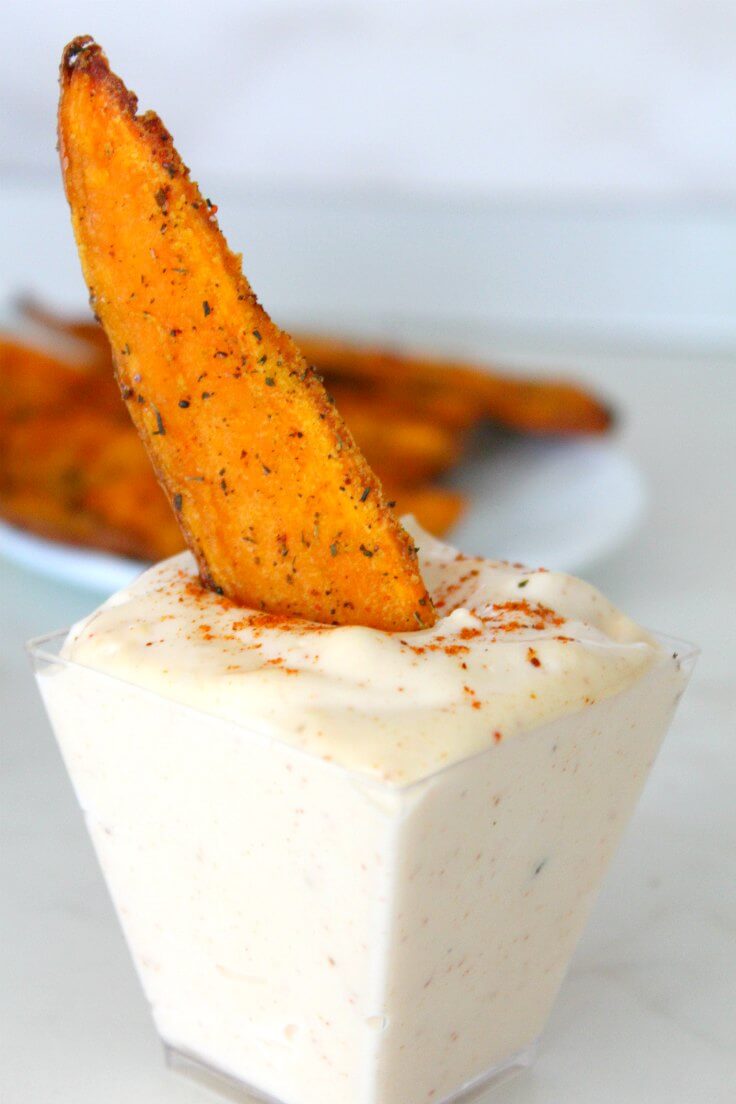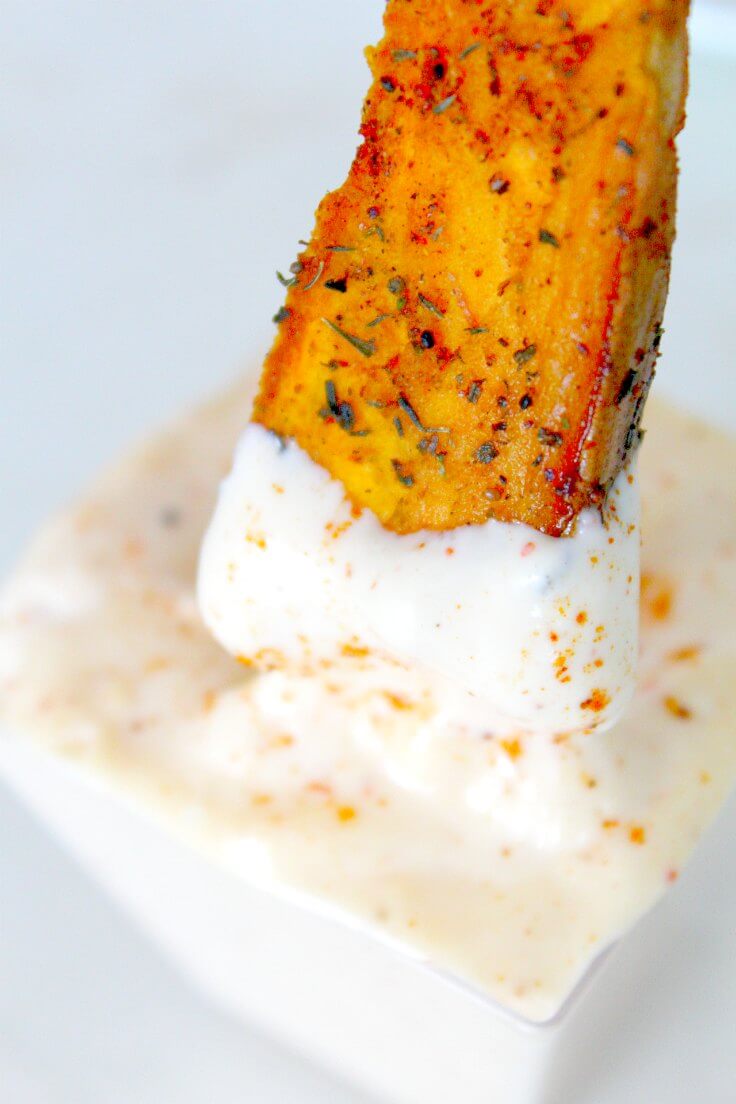 To make my spicy sweet potato wedges, I cut the sweet potatoes in half, and then I cut each of the halves into four wedges. I then put them onto a lined baking sheet and drizzled the  with olive oil and then sprinkled them with salt, pepper, hot chili powder and dry thyme. I gave them a good toss, roasted them for about 25 minutes and served them with a spicy mayonnaise and garlic sauce. The ultimate party in your mouth, lip-smacking, finger-licking food!!
A few tips on making these spicy sweet potato wedges
They do need about 30 minutes to bake, a little longer if you want your  wedges extra crispy. So keep this in mind if you plan to serve these baked sweet potato wedges with something else that cooks faster. If you're serving them with chicken or burgers, prepare your wedges first and toss them in the oven and then continue preparing the rest of the dinner while the sweet potato wedges bake in the oven.
To make your wedges crisp, don't over crowd them, leave about 1/2″ between each wedge. If the wedges are over crowded they'll boil from the steam instead of roasting.
If you want extra crisp roasted sweet potato wedges, when the 30 minutes expire, turn the oven to a higher setting and roast the wedges for extra 5 minutes. Ovens have different settings so keep an eye on your wedges to prevent burning.
I found that leaving the skin on helps making the sweet potato wedges crispier. And to be honest I love how these taste with the skin on as opposed to their skinless version. Plus it makes preparing fuss free and a lot faster. So if you scrub your sweet potatoes real well, you should be fine leaving the skins on.
Serving these spicy sweet potato wedges
We served out wedges all kinds of ways as a snack, appetizers, side dish or even a meal on their own.
When we had these as snacks and appetizers we loved pairing them with a simple sauce made with mayo, garlic, lime juice and a little more chili powder (recipe below). We love how sweet potatoes taste when paired with lime juice so we couldn't pass the opportunity to add a little to our mayo sauce.
When we served our wedges as a main meal we loved pairing them with these dishes:
As drinks, we paired our sweet potato wedges with these non alcoholic beverages: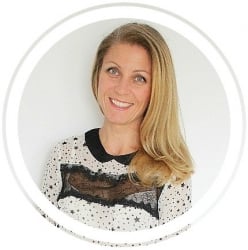 Hi, I'm Petro, author and founder of Easy Peasy Creative Ideas. Sewist, crafter, avid DIY-er, foodie, photographer, homemaker and mommy to one. I'm an expert at coming up with quick, clever sewing tips, recycling crafts and simple, easy recipes! You can find my ideas featured in reputable publications such as Country Living, Good House Keeping, Yahoo News, WikiHow, Shutterfly, Parade, Brit & Co and more. Thanks for stopping by and hope you'll stay for a while, get to know me better and come back another time. Stick around for real fun projects!