Sewing Canvas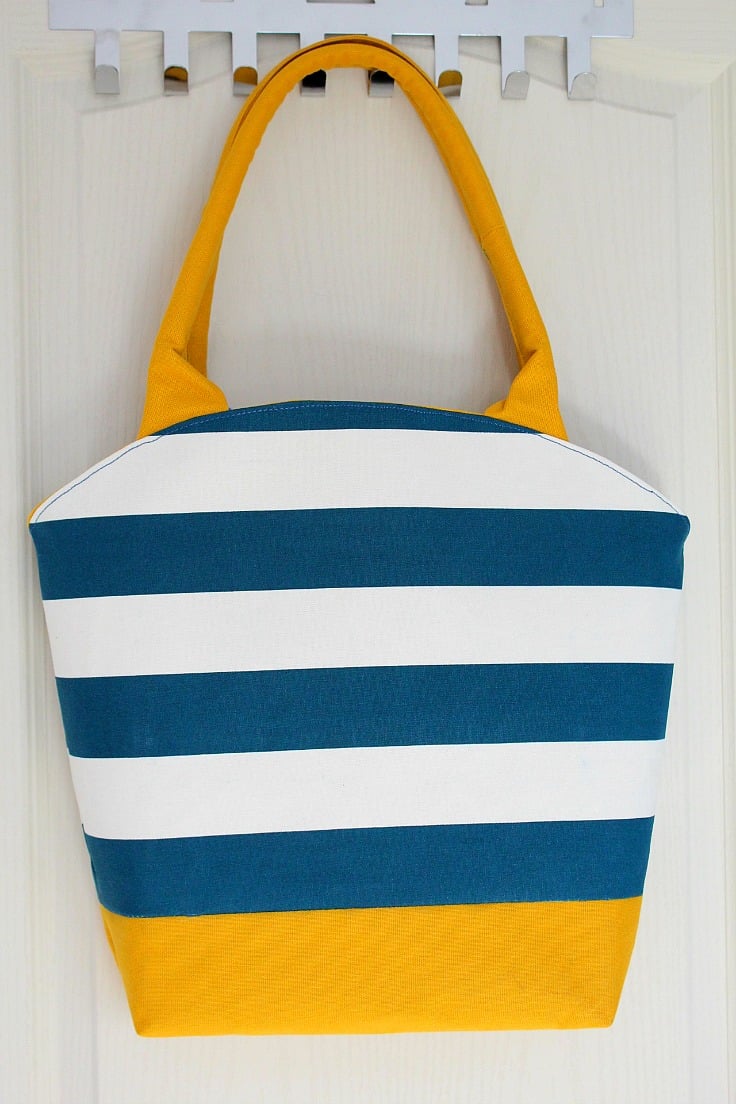 Prepping:
Adjust the pressure on your presser foot. Heavier fabrics need less pressure then light weight fabric, so it helps it slide easily under your foot when sewing.
Use a size 100/16 or 110/18 Jeans needle. Since canvas is a heavy fabric, it's important to use the appropriate size for needles, to avoid breaking them. Trust me, they will snap right away and you may even get injured! Improper use of correct needles will also end up in thread breaking or broken stitches.
Use heavy duty thread (i.e. jeans or upholstery thread). Heavy-duty thread made from polyester, cotton-wrapped polyester or cotton are best for canvas. Wool and upholstery thread are also very strong threads but while they might be perfect on a heavy duty machine, these thicker threads may not work well in the bobbin of a home sewing machine. If you still want to use these threads, see the tips below.
Adjustments to the bobbin tension settings or a different bobbin casing may be necessary. On the canvas bag project I found adjusting bobbin tension to lower worked well on my machine.
Adjust the upper tension.
You may need to clean your machine regularly while working on a project using canvas, as heavy duty thread tends to leave a lot of lint behind.
A longer stitch length (3 to 3.5) works best with heavy duty or thick fabrics. It makes a nice looking stitch and makes sewing through multiple layers easier.
Use clips and tape instead of pins. Multiple layers of thicker fabrics are difficult to pin, especially if you use stiff interfacing as I did with the rounded top tote.
If you use heavy duty canvas and stiff interfacing like the one I used for the rounded top bag is best to apply interfacing up to the seam allowance so when you're stitching, your needle only has to go through 2 layers of fabric (something I've learnt after I finished the project; it would've made my life so much easier!)
Sewing With Canvas:
Sew slowly over bulky areas (sometimes you may even need to turn the wheel by hand). Sew at a slow and constant speed to keep your seams straight and to avoid snapping your thread.
If you need to back stitch, do it very slowly (your machine might not like back stitching on canvas at all. In this case, do a reinforcing stitch instead of back stitching; this means sewing a second stitch over the initial stitch)
To iron finished canvas projects, spritz the area with water and let it soak in a few seconds. Then set your iron to the highest setting and press firmly over the wrinkles, making sure to move the iron often to prevent scorching the fabric.
Store unused canvas fabric rolled rather than folded, to prevent creases which are quite difficult to remove.
Pin to save for later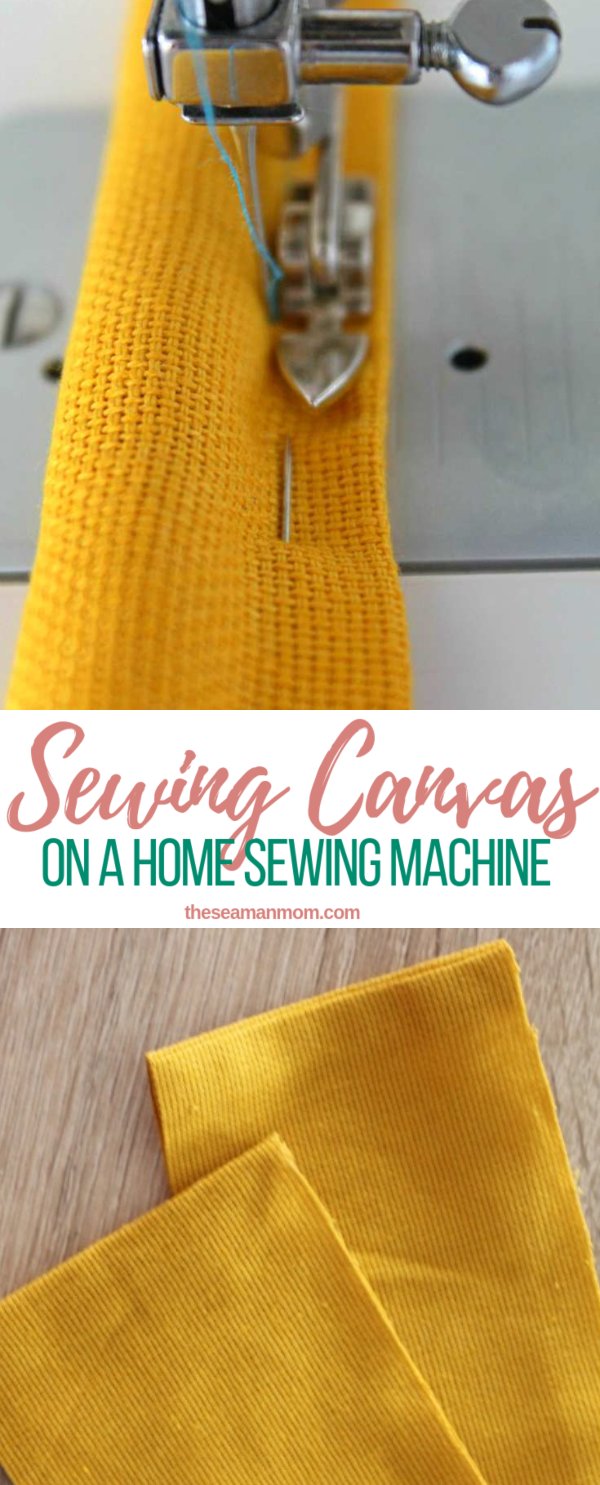 Most popular sewing projects