Genius bobbin storage ideas
Article may contain Amazon & affiliate links. As an Amazon Associate I earn from qualifying purchases at no additional cost to you.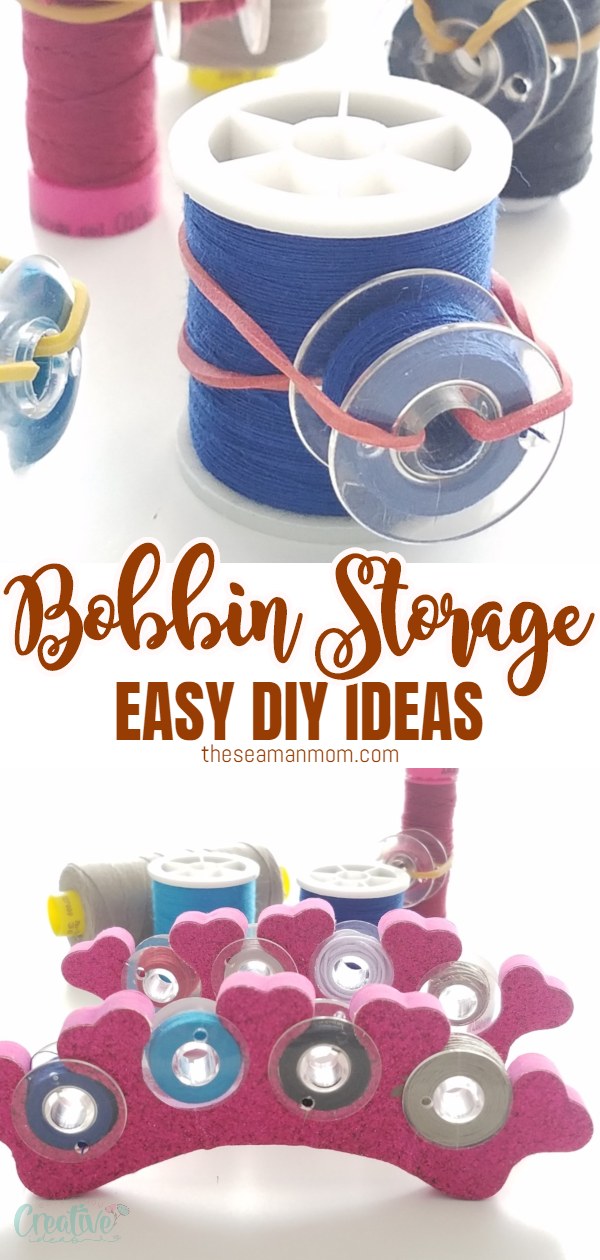 ---
What is a good sewing thread spool storage
There are several ways you can keep spools organized. My favorite method is keeping the stool stored into cups or plastic containers that are sturdy and roomy enough to hold a spool. For example, pill storage boxes, tackle boxes and ice cube trays make great storage spaced for spools and bobbins. I like to keep my spools organized like this in a drawer under my sewing desk because when I need to use the spools I just grab the container from the drawer, place it behind my sewing machine, thread my machine and start sewing. Makes it so convenient and the spools and the tread are always organized and tidy.
I keep all the treads and spools in a little cabinet I bought from Ikea. I store the cabinet right under my sewing table so they're always easy to reach, making my life so much easier and my sewing projects a little faster. Here's how I do the bobbin storage number one. It may seem silly but someone has to teach silliness too lol
Other ways of storing spools and bobbins
Metal bobbins rest just well on a magnet band on the wall, though this won't work for plastic ones;
Embroidery hoops and some wood sticks or nails would make a quick bobbin rack;
Also, large metal or plastic rings do just well for storing bobbins, but the thread would still unravel if you don't stick it in place;
Clear jewelry organizers with pockets can hang on the inside of your closet to save space;
To prevent unraveling, old hair ties are great helpers. We all have some extras that we don't use. If not, those from the dollar store do just great;
DIY thread racks are another handy way to keep your bobbins organized, but it does take some time to make one yourself. You can always buy one if you like to keep them like this. A quicker way would be using a pegboard.
My favorite storage solutions are the ones that keep the spool with a matching bobbin so that I don't need to search for or thread a new bobbin every time.
Bobbin storage ideas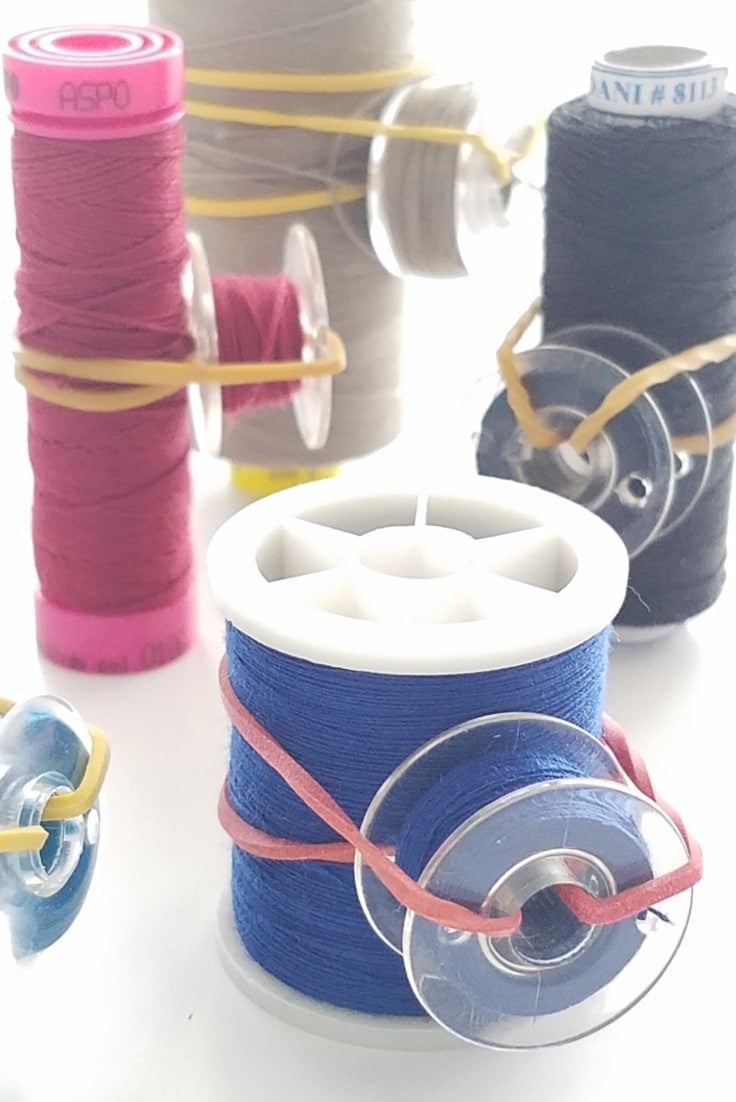 Materials:
spools of thread
corresponding bobbins
elastic bands
How to store bobbins?
Pull the elastic band over the spool of thread.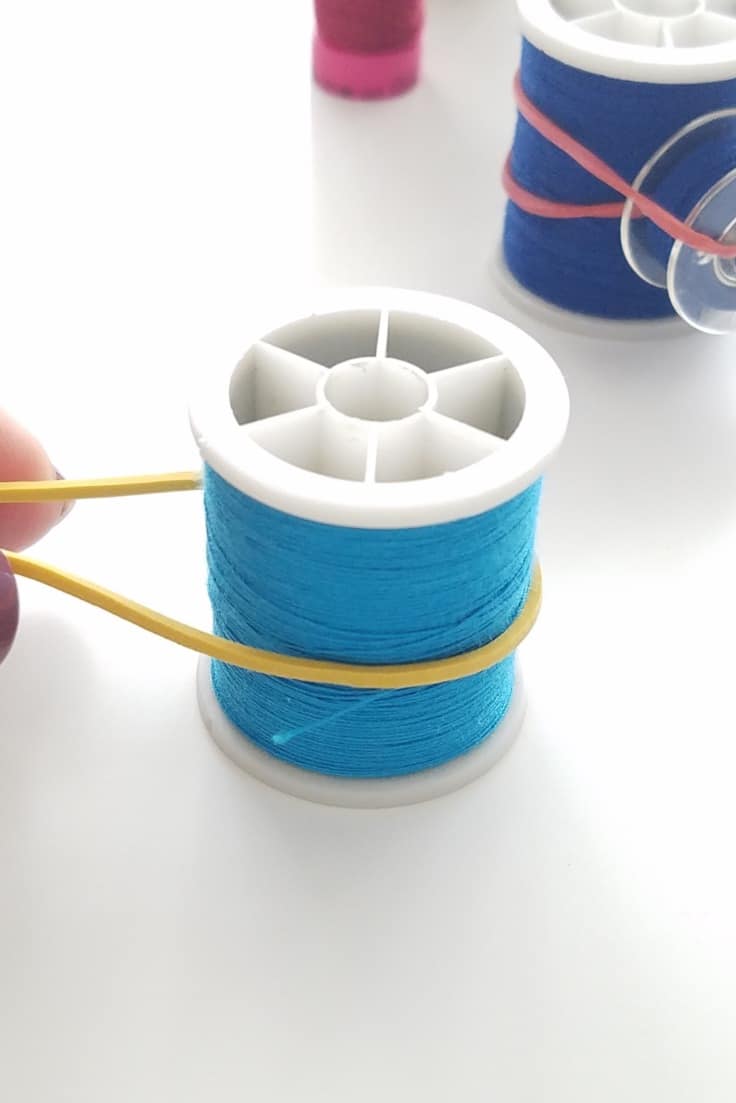 Insert the opposite end into the bobbin until the end reaches the other end of the bobbin.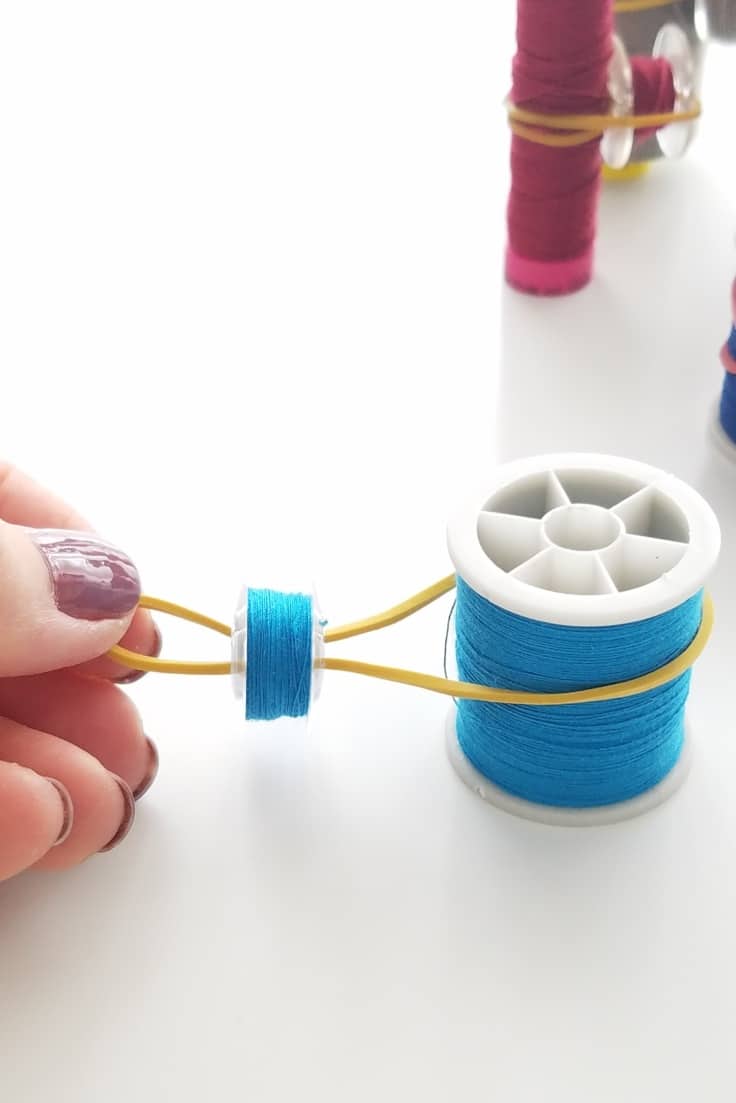 Grab this end and pull it over the spool as you did in the first step.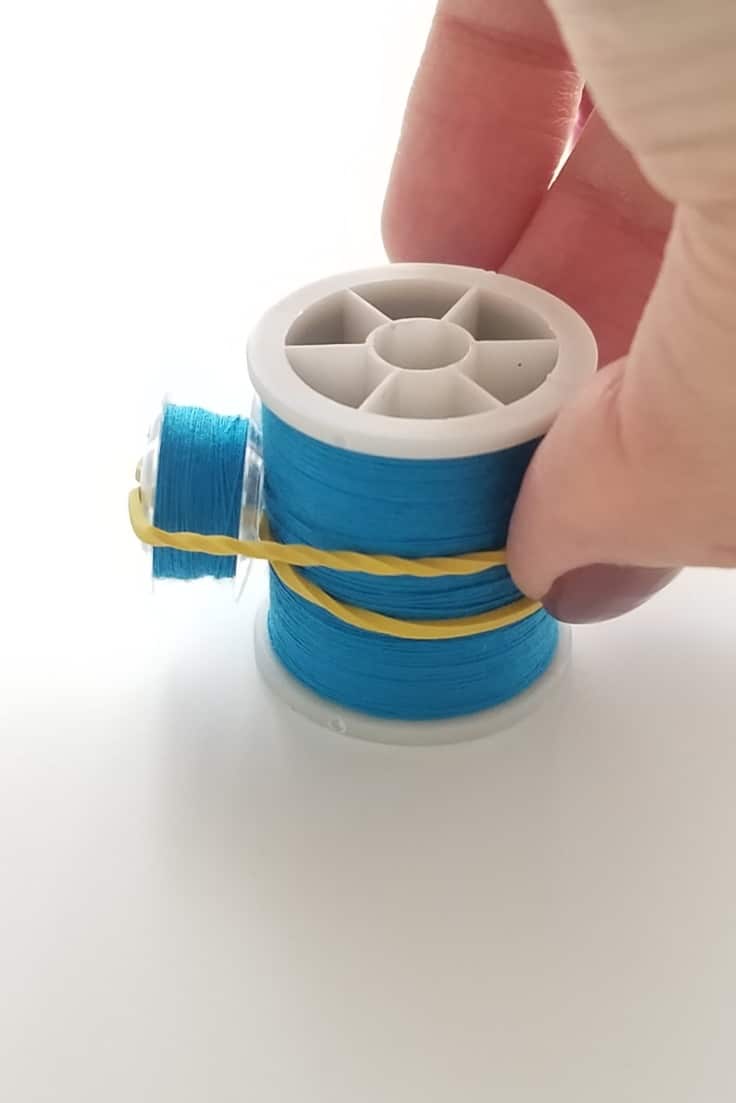 A little tip you might have missed above: to prevent the thread from unwinding on both the spool and the bobbin I spray the ends of the thread with hair spray. Then I move the elastic so that it covers the thread end on the spool to make it even more secure.
And that's pretty much it!
I find that this is the coolest DIY bobbin storage idea and an excellent solution to keep spools and corresponding threads together! And my go to way of keeping my spools and bobbins organized by color!
If you liked these tips, please let me know in the comments below! And also, what is your favorite way of storing spools and bobbins, and why?
Pin to save for later