Crafts to make and sell for profit
Article may contain Amazon & affiliate links. As an Amazon Associate I earn from qualifying purchases at no additional cost to you.
Looking for hot craft ideas to sell? Crafts that make money are fun and can be profitable if you decide to put your crafty talents to their best use! Check out these awesome ideas for crafts to make and sell!
Easy crafts that make money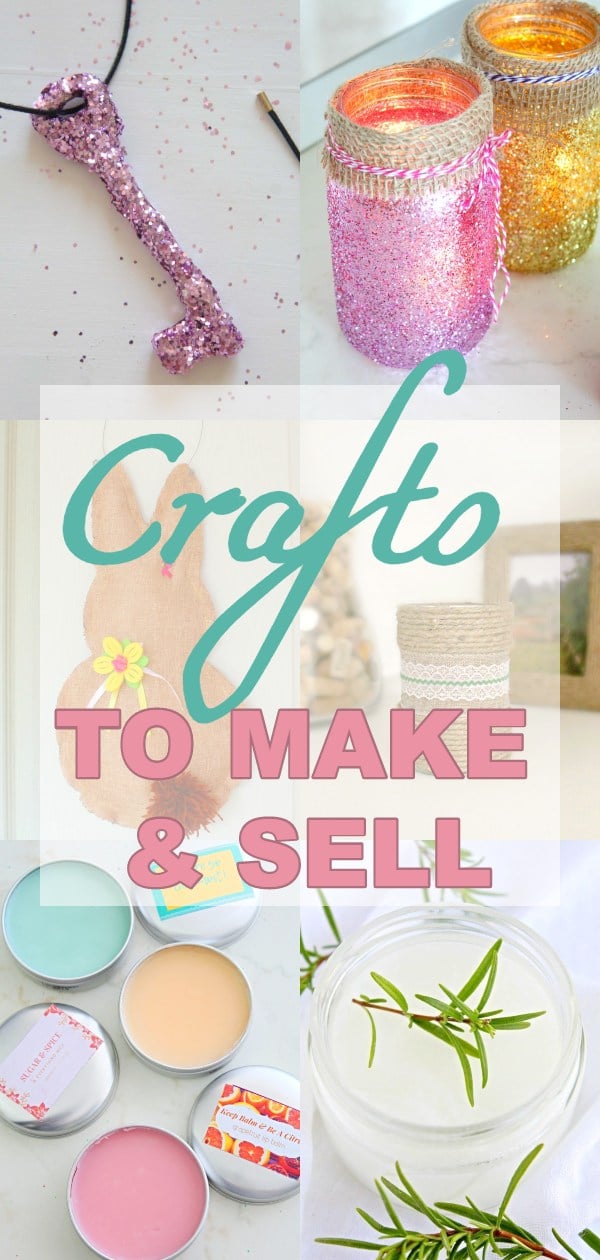 Did you know that many people make extra money by selling their homemade crafts to craft fairs, flea markets or through the Facebook marketplace? Check out these awesome ideas for crafts to make and sell and put your love for crafting to a good use!
There are of course millions of ideas but this site is a great resource since it's packed-full of amazing craft ideas to sell! It all started out of passion but lately I've realized these easy DIY ideas are also great homemade crafts to sell and make a little profit! My DIY crafts to sell are super convenient as all of them use affordable materials (some recycled), are crazy easy to make, even kids can help you with these and don't take up a lot of time.
These crafts to make and sell are great weekend projects or perfect to kill boredom on those rainy days. So if you're a busy person but still flirting wit the idea of making money our of your homemade crafts, these ideas are perfect for you!
What are the best crafts to sell?
The ones that don't require a lot of materials (preferably they are made out of recycled materials so you don't spend money on them), are easy to make and are ready in no time! You don't want to turn making these crafts into a burden, instead you want to have fun doing them and turn that fun into a nice profit. Some people are crazy for accessories, some love home decor ideas but it's important to create crafts that make you happy and that you are good at making!
What can I create to sell?
Virtually any craft can be sold, from DIY to sewing projects if you love sewing. Pillows, bath bombs, jewelry, candles, t-shirts, picture frames etc Whatever you're good at making and doesn't involve lots of time and money to make, is the perfect craft to sell.
Where can I sell my crafts?
There are a ton of places where you could profit financially from these DIY crafts to sell but in my opinion the best are your own website (if you have a large following), Facebook groups and Facebook marketplace, of course, Etsy, Craftsy and Dawanda. These are my favorite places but Amazon, EBay and Artfire are also good places to sell your handmade crafts.
Crafts to make and sell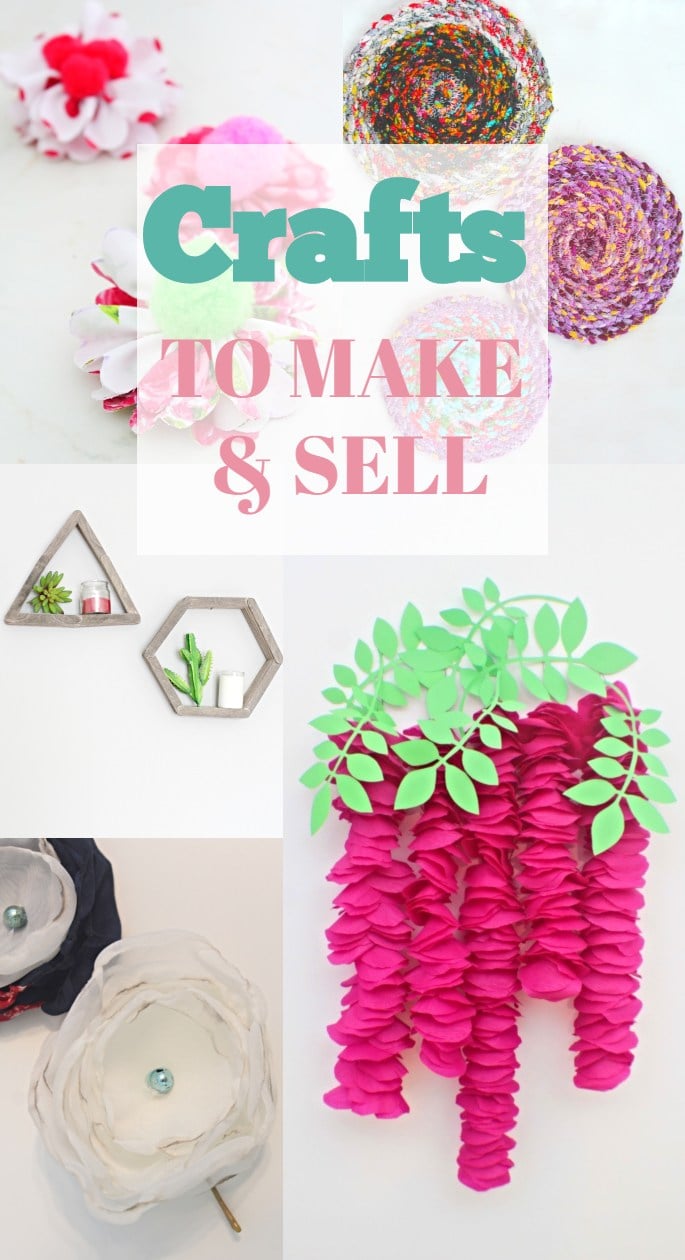 You can set aside a few hours during the weekends for these easy peasy crafts to make and sell or you can just focus on doing them all at once or maybe over a couple of days. These are crazy easy and quick and are the best projects you need if you want to start making money out of your passion!
Pin to save for later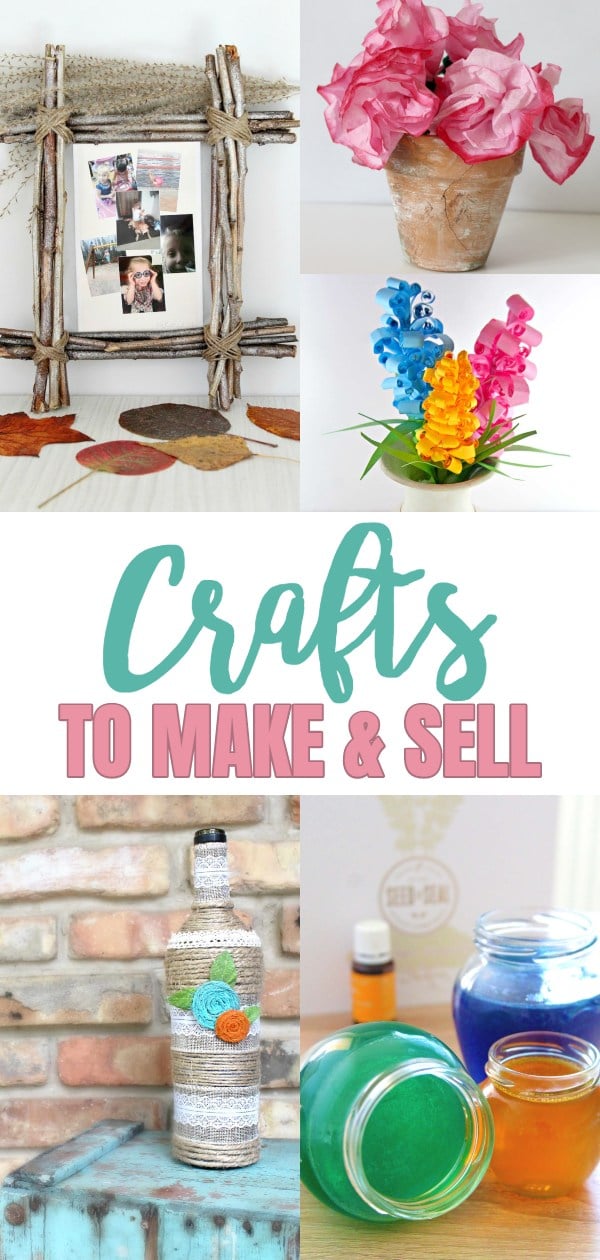 Most popular craft: