Ingenious sewing tips, tricks & hacks
Article may contain Amazon & affiliate links. As an Amazon Associate I earn from qualifying purchases at no additional cost to you.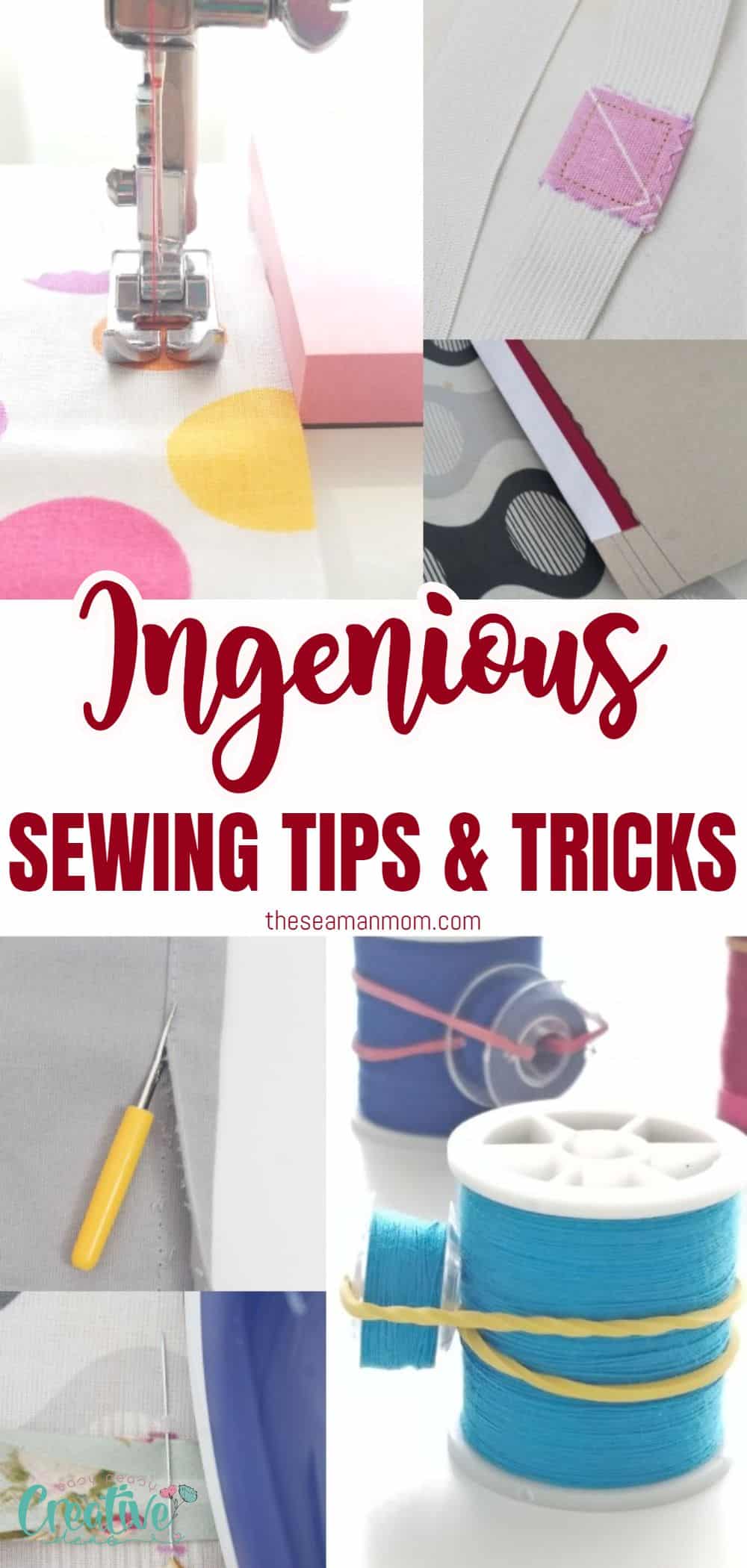 Struggling with sewing and looking for ways to make it easier? Take a look at this list of helpful sewing tips that can improve your efficiency and overall sewing experience. The list includes tips for beginners and even some lesser-known tricks for experienced sewers. You'll find lots of clever sewing hacks that you wish you had known earlier!
The best sewing tips and tricks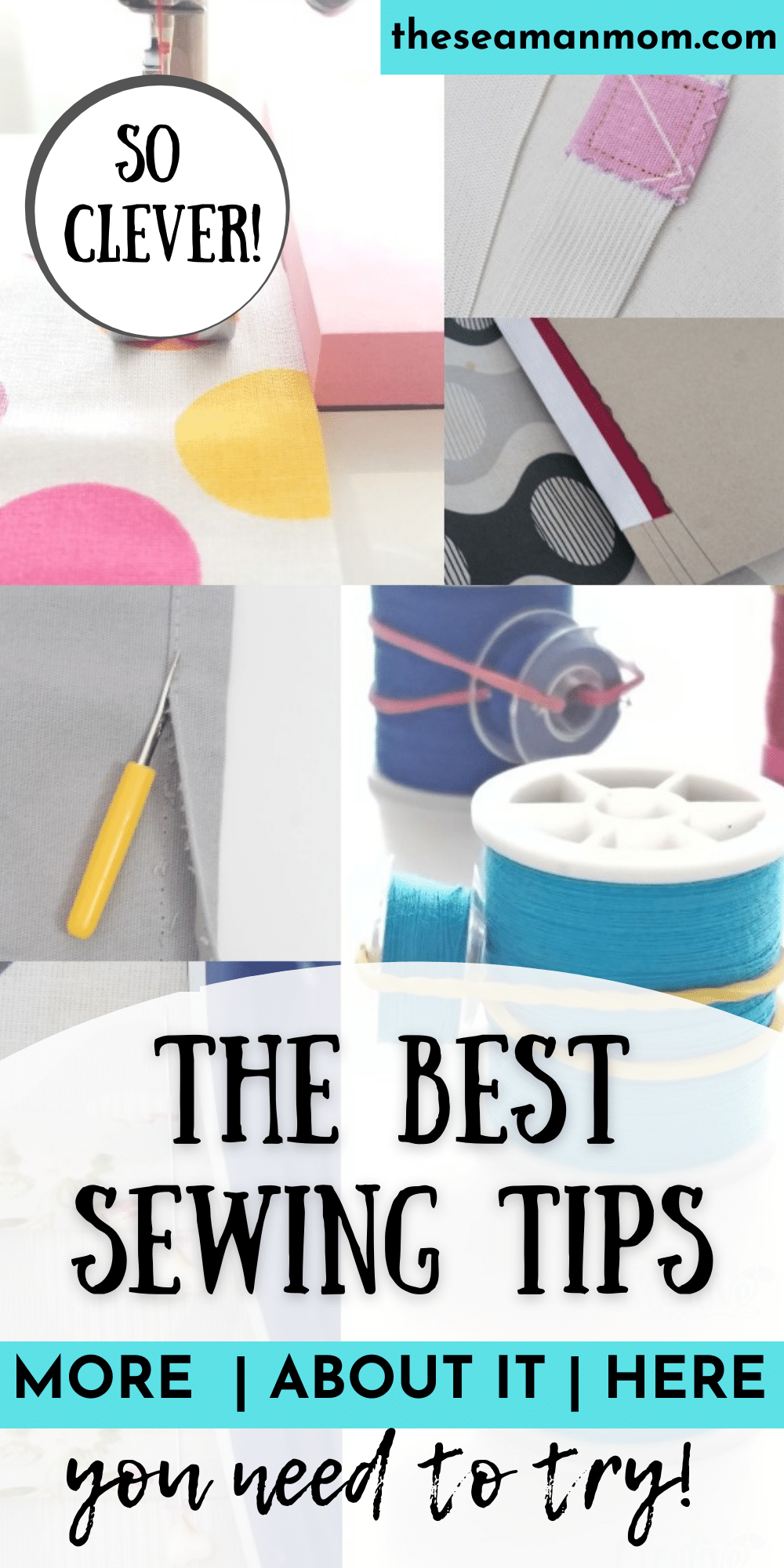 As a seasoned sewer, I've picked up some helpful sewing tips along the way that I've shared on this site. While I may not have as much experience as some readers, I was happy to find that some of my sewing hacks were new to even the most experienced sewers.
I don't want to come across as selfish, but I was actually happy about my discovery because it allows me to help others improve their sewing skills and learn new techniques even after years and years of sewing. I've learned a lot from various sources myself, including my mom (who's been sewing for over 60 years), my aunts, my sewing buddies, and readers of this site
Other tutorials you will love:
The sewing tips and tricks I got to share on the site were proving super helpful for many of you and this can only fill my heart with joy! I love sewing, in spite of the bad days (we all have them, every once in a while, right?). But I also love taking the easy peasy route! And that's what these sewing tips are for! Whether you are new to sewing or you're a pro, these sewing hacks are going to help you improve your skills and make sewing easier, faster and more productive!
Because, let's be honest here! We all have things to learn when it comes to sewing and even if we've been sewing for a while, there are probably techniques we haven't tried yet and it's great to learn about! So, I've put together a roundup of some of my own sewing tips that I apply in all of my sewing projects.
Sewing tips and tricks that will improve your skills
Unusual sewing hacks
Basic but important sewing techniques
Add interest to your projects with these tips
How to get better at sewing?
Sewing gets better with practice, that's a fact. And while you might feel like you don't have the time to practice, there are many ways in which you can do it more efficiently! Here are some tips I got for getting better at sewing:
Invest in quality tools and materials
Having the right tools, thread and fabrics makes all the difference when it comes to sewing. A really good pair of scissors or a powerful sewing machine can make a huge difference in the way you sew.
Start small
Try out new techniques or fabrics on a smaller scale first. It will help you gain confidence as well as figure out how different kinds of materials behave when sewn together.
Take classes
Go to your local fabric store, craft shop, quilt guilds and look for classes related to the particular type of sewing project you want to tackle. This way, you'll learn from someone with experience and be able to ask them questions or get advice on how to do things the right way.
Read tutorials
Online tutorials are a great resource for learning new techniques and honing existing ones! So don't forget to read some tutorials once in a while. My website is full of helpful tutorials so don't forget to check it out every now and then. Sign up for my newsletter to keep yourself up to date with the latest sewing patterns and tutorials that I publish on the website.
Use easy fabrics
In the first few months stick to easy to sew fabrics such as cotton and fat quarters. This will save you a lot of frustrating time and help you get better at sewing faster. You can upgrade to tricky lightweight fabrics such as silk, organza or chiffon or hard to sew ones such as stretch fabrics, canvas, denim and other heavyweight fabrics once you have some practice under your belt.
Seek feedback
Once you have something finished, don't be afraid to show it off and ask for constructive criticism from fellow sewers. They can point out any flaws and suggest ways for improvement that you may have not thought of before. Join my Facebook group if you're looking for more ways to connect with other sewers.
Use easy to work with details
If you're still uncomfortable to use a zipper in your projects, modify them to accommodate a button instead or use Velcro. Only add zippers when you're ready to take on the challenge.
Take breaks!
Sewing is a creative process that requires a lot of concentration. So, don't forget to take regular breaks and give yourself the time to re-energize and come back with a clear mind.
Practice, practice, practice
In the end, nothing takes the place of hands-on experience. So work on your sewing skills by making more and more projects! You'll be surprised at how quickly you improve when you put in some effort.
How long does it take to get good at sewing?
The answer to this question really depends on the individual. Some people may take as little as a few weeks while others may take months or years to become skilled sewers. It all depends on how much time and effort you're willing to put in, and also on how quickly you learn new techniques and apply them correctly.
It's important to keep in mind that even experienced sewers make mistakes on occasion! Learning and improving your sewing skills is a lifelong process. With practice and dedication, you will become more proficient at sewing over time. So don't give up if it doesn't happen quickly – keep practicing and putting in the effort to get better! Good luck!
Finally, here's my last tip: Have fun while sewing! It should be enjoyable and creative, so make sure you take the time to enjoy the process of making something from scratch. Once you start to have fun with it, I'm sure your skills will improve in no time!
Now that you have so many sewing tips, tricks and hacks in your arsenal, sewing like a pro will be a dream come true pretty soon! Happy sewing!
Pin to save for later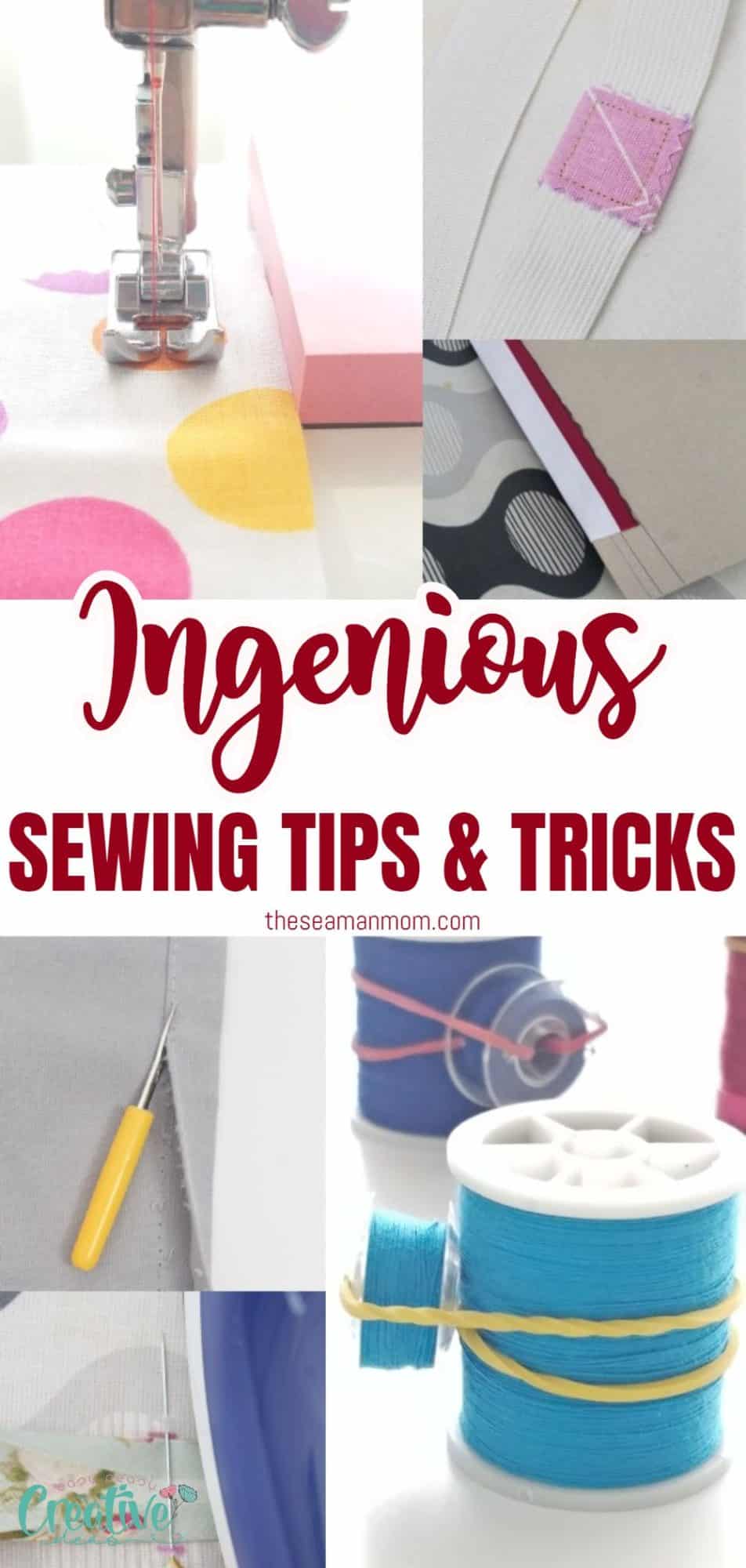 Most popular sewing projects: