Article may contain Amazon & affiliate links. As an Amazon Associate I earn from qualifying purchases at no additional cost to you.
Wondering how to make sewing easier? Check out this list of ingenious sewing tips that will help make your sewing experience a lot more easier and efficient! From sewing tips for beginners to sewing tricks even experienced sewists never heard of, this awesome list is full of clever sewing hacks you wish you knew sooner!
The best sewing tips and tricks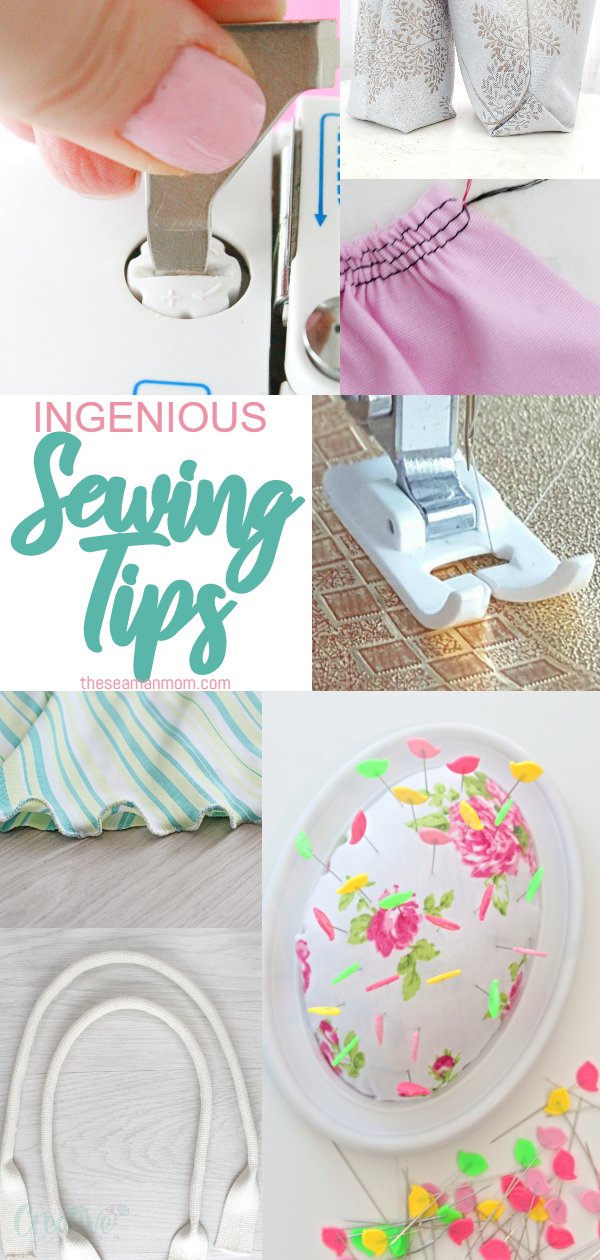 I have been sewing for a few good years and along my sewing journey I've discovered a few sewing tips I made sure I shared with you on the site, as I stumbled upon them. I am not as experienced as many of the readers here but I was pleasantly surprised to find out some of these sewing hacks were brand new for many of the more experienced ones.
Putting it this way may sound selfish but the reason I was happy about my discovery is not: I simply love helping others improve their sewing experience and learn new things! Just the same as I got to learn from others too, from my mom (who's been sewing for almost 60 years), to my sewing buddies or some of the readers of this site.
Other tutorials you might like:
The sewing tips and tricks I got to share on the site were proving super helpful for many of you and this can only fill my heart with joy! I love sewing, in spite of the bad days (we all have them, every once in a while, right?). But I also love taking the easy peasy route! And that's what these sewing tips are for! Whether you are new to sewing or you're a pro, these sewing hacks are going to help you improve your skills and make sewing easier, faster and more productive!
Because, let's be honest here! We all have things to learn when it comes to sewing and even if we've been sewing for a while, there are probably techniques we haven't tried yet and it's great to learn about! So, I've put together a roundup of some of my own sewing tips that I apply in all of my sewing projects.
Sewing tips
Unusual sewing hacks
Sewing techniques you need to learn today!
Add interest with these details
Now that you have so many sewing tips, tricks and hacks in your arsenal, sewing like a pro will be a dream come true pretty soon! Happy sewing!
Pin to save for later